The Importance of GDPR Compliance for Nigerian Businesses
By Adebayo Sanni
The deadline for compliance with the General Data Protection Regulation (GDPR) has come and gone.
And while it happened without too much fanfare in Nigeria, companies that think they can ignore the legislation and maintain a business as usual approach are in for a rude awakening.
Any organisation (irrespective its size, industry or geographic location) that has dealings with a company or people inside the European Union (EU) must adhere to it.
Those not willing to do so, face fines of either 20 million euros or four percent of their global revenue.
Already, the past few weeks have seen a notable increase in emails from subscription lists mentioning data privacy and how the personal information of subscribers are stored and kept safe.
For cloud providers that have customers around the world, this is a significant piece of regulation. However, even a small start-up in downtown Lagos that provides a service to a person living in France must be compliant.
While a lot of focus is currently on companies inside the EU, it will only be a matter of time before 'outside' businesses and services are reviewed and audited.
Of course, the cloud provides many benefits to organisations that are required to be GDPR-compliant.
Not only does it provide a more secure platform, but the environment is robust and continuously updated to reflect the latest technology innovations.
This results in a smoother migration path when it comes to data security and management with GDPR in mind.
Changing behaviour
At 68 pages with 99 separate areas of focus, it is hardly surprising that many feel intimidated by the GDPR. For those providing cloud or 'as-a-service' solutions, there are four key requirements to consider – data security; rights of individuals; documentation and security audits; and data breach notifications.
But even before one can delve into the technical aspects of compliancy, the reality is that many Nigerian businesses need to change the way they view and use data. Certainly, the situation is not unique to the country with many others struggling to adapt to a new way of capturing, storing, using, and sharing data.
It all starts with consent and whether the user agrees to the kind of data being stored about them and what it will be used for.
This forces a re-think in the way data is collected. Companies should carefully review whether the information they collect about their customers are necessary and, if it is, how securely is it stored and protected from external systems.
The days of blindly sharing customer data and insights with third parties are a thing of the past. An important aspect of this is to make sure the language used in data collection policies is written in a way that the layperson can understand. So, no more hiding behind legalese or difficult to follow technical concepts.
Already, there is a groundswell of support to the mantra 'your data, your property.' Nigerian businesses must ensure they keep this in mind.
This is also where the critically important 'right to forget' component of GDPR comes in. A consumer can delete his or her profile at a business with the personal information needing to be wiped clear. Just consider the impact this will have on social networks.
Local guidance
Fortunately, Nigeria has the Digital Rights and Freedom Bill for companies to fall back on. Even though it is still awaiting presidential assent, the bill does provide organisations with guidance on data handling, collection, and use in the country.
Furthermore, compliance is not something that is done once and forgotten. Instead, decision-makers need to continually review and assess their data management strategies and policies. The GDPR is an ongoing concern that requires an integrated approach to data.
Fundamentally, local companies do not have the luxury of using disparate databases and systems any longer. They must all be integrated, with the data securely stored every step of the process.
Even though the deadline of 25 May is long forgotten, companies must review and assess their policies to ensure they do not fall foul of regulators. The cost of not doing so is too severe to ignore.
Adebayo Sanni is MD of Oracle Nigeria
COVID-19:  Laptops Scarcity Hits Europe as Request Floods Nigeria
The on-going COVID-19 crisis has sparked a spike in demand for laptops in Nigeria and Sub-Saharan Africa as Europe, the Middle East and other continents face a scarcity of devices occasioned by the global pandemic which has disrupted supply chains across the world.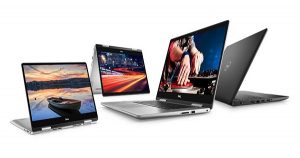 Investigations reveal that the COVID-19 crisis has necessitated a de-emphasis on mass gatherings, thereby prompting businesses and educational institutions in Europe and other continents to turn to virtual work in order to keep the wheels of their enterprise and academic pursuits turning. Consequently, staff and students have been encouraged to work and learn from home.
The development has seen increased demand for laptops and other work tools to enable staff who would otherwise have relied on work systems in the office; to be able to turn in productive work on personal laptops.
Also, a number of educational institutions in these advanced climes have embraced e-learning as a way to bridge the gap between tutors and students/pupils while complying with the lockdown being enforced in many of these countries.
Furthermore, parents and other social media-savvy youth have had to purchase laptops in view of the lengthy stay at home as a means of enjoying more convenient screen time for leisure activities such as chatting or seeing movies on Netflix.
These factors have all combined in engendering a scarcity of laptops in these zones; with supply stunted and few available units all being snapped up by eager shoppers.
Consequently, attention has turned to Africa and to a larger extent, its biggest market, Nigeria for inventory.
''Businesses have bought up almost all available laptops in Europe for their staff working from home.
"The benefits of e-learning as a tailor-made solution for the lockdown in most countries has also seen increased demand for these tools.
"Most professionals and social media users have also considered bigger screens as a better option for the long stay at home as against mobile phones.
"This has seen a massive demand for laptops from other parts of the world, especially Sub-Saharan Africa,'' disclosed Ravi Zack, a supply chain specialist based in Germany.
Furthermore, he disclosed that Nigerian businesses with international outlook are being looked up to for help in meeting the supply gap in Europe and further afar.
As a matter of fact, Konga, one of the foremost e-commerce companies and largest stockists in Nigeria had fielded enquiries from some of the biggest products merchants in the UK and other parts of Europe.
''Konga has been identified as a credible outpost with the capacity to retain huge inventory which could come in handy to bail out a lot of people in Europe,'' says Vipin Shaw, a mega electronics business owner based in Dubai.
''In fact, few international computer OEMs had recommended Konga as one of the structured sources that could be of assistance. TDAfrica, another Nigerian-based tech firm, was also mentioned as a reliable HP partner which could be in a position to make some stock available.''
When contacted to verify these claims, Vice President, Konga Offline, Kalu Johnson admitted that some enquiries had been received over the past few days on the possibility of supplying laptops abroad at double the market price. Nevertheless, he affirmed that the management of Konga was considering the needs of Nigerians.
''Yes, Nigerians are not heavy on e-learning and we will make more money selling these devices over there.
"However, we are not so keen to push these devices abroad as we also have thousands of Nigerians who are in need of these PCs and laptops. Same goes for schools, businesses and other establishments in Nigeria.
''The Federal Government is enforcing a lockdown and the Ministry of Education has also urged educational institutions to go online to continue teaching and learning.
"Millions of Nigerians are also working from home this period. If we offload these devices overseas, who knows when we will be able to achieve such inventory capacity to serve the local needs, especially as no one has an idea when the COVID-19 crisis will end,'' he said.
Nigeria is currently looking to curb the spread of the COVID-19 pandemic as confirmed cases rise across the country.
Does Your Business Need a Multi-Cloud Strategy?
There's a lot that businesses can do with the cloud. They can set up Customer Relationship Management systems, automate enterprise accounting and payroll, and coordinate large scale projects. There are also cloud solutions tailored to companies in specific industries.
While some companies rely on single cloud service providers for their core processes, a lot of organizations use cloud services from multiple agencies. They may depend on one provider for their email systems and another for their payroll and accounting platform.
When businesses rely on multiple providers in this way, they are said to have adopted a multi-cloud strategy.
They might combine various kinds of cloud from different service providers. For instance, they could anchor Infrastructure as a Service (IaaS) with one firm, and have another one cover Platform as a Service (PaaS) and Software as a Service (SaaS).
The Benefits of a Multicloud
A Mix of the Best Services
You may find that no single vendor gives you the best service across all aspects of your operations. In this case, you will be better off using a couple of providers for different portions of work. This lets you enjoy the best from multiple sources, instead of getting limited by reliance on a single source.
Reduced Risk of Disruption
If you're using a single provider, your services may be slowed or shut down if they experience an outage. You can spare yourself the negative effects on business continuity, by diversifying your vendors. This way, some of your operations will carry on even if one cloud vendor has its services disrupted by DDoS attacks or some other issue.
Favourable Pricing
Companies can also reduce overall cloud hosting costs by spreading their workloads across several clouds. In this case, their mix of service providers could be determined by the prices they offer. If they have to pay a higher price for robust service in one area, they could reduce its effect on their budget by assigning some of their workloads to less costly clouds.
Prevent Vendor Lock-In
If you are using a single vendor, you risk becoming locked-in with them. What this means is that you'll be fully dependent on them for cloud services, and find it hard to opt-out because the cost of switching is too high. This could restrict your company's growth and hamper innovation. You usually won't have to worry about this if you use multiple cloud service providers
The Drawbacks of Multicloud  
Despite the advantages that accrue from using a multi-cloud strategy, it also comes with some potential drawbacks. These are:
Increased Complexity
If you're using multiple clouds, you will have to move between different cloud environments regularly. You have to master the various environments and become comfortable with switching between them.
Security Issues
It's harder to keep tabs on your data when you're working on several platforms. The complexity of multi-cloud makes it more challenging to manage; security lapses are more likely in this situation, and cybercriminals will want to exploit them if they get the chance.
Talent Management Problems
You will have to train your staff to use more than one cloud platform. This will involve expending time and resources, both for the training and in the cost of your staff's slower pace of work while they are still getting familiar with your multiple cloud environments.
What Is the Difference Between Multicloud and Hybrid Cloud?
Both multi-cloud and hybrid cloud involve using more than one cloud platform to get things done. But they are different strategies in one crucial respect: multi-cloud is about using different cloud service providers who usually offer public cloud services. Hybrid cloud is more about using both public and private clouds, that is, more than one type of cloud.
Do You Need a Multi-Cloud Strategy?
Your company should go for a multi-cloud strategy if
It places a premium on innovation and flexibility
Your business is significantly affected by unscheduled downtimes
You can deal with the costs of getting familiar with multiple cloud environments
Workers are skilled enough to use several cloud platforms
You can deal with the performance and security issues that may arise
How to Build a Multi-Cloud Strategy for Your Business
Here are a few steps you can take to build your multi-cloud strategy.
Recognize How Service Providers Differ
Every cloud service provider implements and uniquely manages its computing functionalities. You should learn how your preferred vendors work or at least get your IT teams to assess them and determine what combination of vendors is best for your business.
Know What You Will Use Each Cloud For
Define your reason for deploying each cloud, and how they will help you achieve your operational goals. For example, you may want one cloud provider to serve your data storage need, and another to take care of your project management system.
Have a Plan for Migrating Data Between Clouds
Without prior planning, you might find the process of moving data between clouds to be complicated and hard to manage. Your multi-cloud strategy should contain a plan of action for transferring data between cloud platforms. When you come up with such a plan, test it to confirm that it works.
Prepare to Adopt the Multi-Cloud Strategy
Train your staff so that they are ready to work with several cloud platforms. The depth of skills they need to learn will depend on the sort of work they will be doing on the clouds. They could be developing and running applications in each cloud environment, so they have to be prepared for this.
Conclusion
The success of a business's multi-cloud strategy depends on how they can plan and execute the strategy. But it also rests on the quality of cloud service providers that the business works with.
Whether you're seeking a multi-cloud or hybrid cloud strategy, you can depend on Layer3 Cloud for solutions that meet your needs. Layer3 Cloud offers on-demand storage, virtual servers, remote backup, managed security, and several other services that you can leverage to improve your business' operations.
If you would like to know what cloud strategy suits your company best, you can contact our expert consultants here.
Nigerian Startup mDoc Selected for Google Startups Accelerator on SDGs
Google has announced that Nigerian startup mDoc is one of 11 startups selected to participate in the fully digital inaugural Google for Startups Accelerator on the Sustainable Development Goals (SDGs).
The 11 were selected based on their vision to address challenges outlined in the UN's Sustainable Development Goals including poverty, inequality, climate, environmental degradation, prosperity, and peace and justice.
Nigerian startup mDoc uses a digital platform and in-person hubs to support people living with chronic diseases, and will join the program on 21 April alongside startups from France, Germany (2), Israel, the Netherlands, Kenya (2), Pakistan and the UK (2).
The chosen startups address a wide range of social and environmental challenges, and are working to create a healthier and more sustainable future for all.
In November, last year, Google announced the Google for Startups Accelerator on the Sustainable Development Goals (SDGs).
The goal of the program is to help founders build technology to solve serious issues facing the world.
The winners were selected from almost 1,200 applications received from 73 countries in Europe, the Middle East and Africa; and with the assistance of an external jury to carefully evaluate each idea. Each startup will work closely with engineers from over 20 Google teams, as well as other subject matter experts, to address  product, engineering, business development and funding challenges.
Yossi Matias, Google's vice president, Engineering said: "In order to keep the program safe and accessible in light of COVID-19, the first two on-site events will now be digital.
"Virtual training will cover topics such as creating Objectives and Key Results (OKRs), UX Research & Behavioral Economics, ML Data Pipelines and Data Visualization, and Strategies for Social Impact Fundraising. The five-month program kicks off on 21 April, and a second cohort will be selected later in the year.
"Around the world, there are more startups addressing the world's most pressing social challenges.
"Technology can help address some of the world's biggest challenges, from empowering others to use AI to address social challenges, to setting ambitious and long-term environmental sustainability goals.
"When businesses and investors work together with the government, nonprofits, communities and individuals, we can make real progress," said Matias.