Give Us 9mobile and We Will Transform it in 90 Days- Smile
Smile Telecoms Holdings has said it would reposition the company and make it attractive again within a space of 90 days, if given the opportunity to acquire it.
This is despite the big fall of 9mobile from being the best data and voice telecoms company in Nigeria from 2013 to 2017, occasioned by the $1.2billion debt it incurred through loan financing from 13 local banks in 2013, coupled with its indebtedness to vendors and other telecoms operators.
Smile Telecoms Holdings who emerged as the reserve bidder in the sale of 9mobile, had expressed its dissatisfaction over the manner in which the sale of 9mobile was handled, through a protest letter it wrote to Barclays Africa, the financial adviser that handled the sale of 9mobile.
While calling for the review of the entire sales process that produced Teleology as the preferred bidder, Smile Telecoms Holdings said 9mobile deserves the best and should be sold to an existing telecoms company with the right technical expertise and financial strength to manage it and turn it around for the highly competitive market within few months.
Mr. Ahmad Farroukh, executive director, Operations, Smile Communications, a subsidiary of Smile Telecoms Holdings, who spoke to THISDAY in an exclusive interview in Lagos, said Smile has all it takes to reposition 9mobile and make it attractive and competitive again, within a space of 90 days.
According to Farroukh, "We will bring three dimensional values to 9mobile if given the opportunity to acquire it. The first value is that we are Nigerian company already existing in the Nigerian telecoms space. So we will come up with our existing assets to boost the 9mobile operations. We will seek the permission of NCC to flip our existing 800MHz frequency to 9mobile to enhance its operations. What we are bringing to 9mobile is huge.
"The 800MHz frequency, which Smile Communications currently operates on, will be added to that of 9mobile to achieve the best frequency ever that will serve the customers better and help 9mobile to come out of its current challenges. Without exaggerating, we are sure to add additional 600 Base Transceiver Stations (BTS) of Long Term Evolution (LTE) technology, into the operations of 9mobile within a space of 90 days, if given the opportunity to acquire it.
"We will from day one, integrate our existing facilities with that of 9mobile to get the company back to its old good days, when it was the best voice and data telecoms company in Nigeria. 9mobile currently has 500 BTS across the country, and by the time we add our 400 existing BTS and combine it with the 600 BTS that we can provide within 90 days, 9mobile will be having approximately 1,500 BTS, which will match the number of BTS that the largest telecoms operator in the country currently has. So should we acquire 9mobile, we will make it competitive from day one with unprecedented speed of service delivery."
He added, "The second value that we will bring to 9mobile is the monetary value. We will bring in fresh millions of dollars from foreign financing outside Nigeria, into 9mobile to pay off its indebtedness to the banks and also pay off any other group that the company is indebted to, and we will still have enough to invest in 9mobile and make it competitive. Let me tell you that several countries around the world still believe in the Nigeria story and we will reach out to them to get fresh funds to invest in 9mobile."
The third dimensional value that Smile Telecoms Holdings will bring to 9mobile, according to him, is about the company's long standing experience in telecoms business.
"I have handled telecoms business in Nigeria, including being the CEO of MTN Nigeria from 2006 to 2011, before I was appointed as Director to oversee the MTN West African operations, before joining Smile Communications. Nigeria has made me what I am today and I am grateful to God and to Nigeria. In Smile Communications and Smile Telecoms Holdings, we have seasoned telecoms experts and we are bringing that expertise to 9mobile if given the opportunity to acquire it. We are convinced that our three dimensional values will make 9mobile a successful company if we are allowed to manage it," Farroukh said.
Speaking on the company's core competence in Voice over Long Term Evolution (VOLTE) technology service delivery business, Mr. Godfrey Efeurhobo, s Managing Director of Smile Communications, said: "We still play big in the Voice over LTE segment of the telecoms business. We have the capacity to offer full Voice over LTE, which is the VOLTE service, and as the device ecosystem expands, we also intend to expand our VOLTE services and we are currently discussing with various original equipment manufacturers (OEMs) to expand the device ecosystem. So we have the capability to offer Voice over LTE. The only limitation is the device ecosystem and we are building on our data and device ecosystem in order to connect more subscribers to our network."
Aside RoW, Other Roadblocks Hobble Telcos
Ekiti, Kaduna, Imo, Katsina and Plateau states recently blazed the trail by implementing right of way (RoW) resolution of resolution of the Governors' Forum in a bid to deepen broadband penetration in the country and promote a digital economy for a digital Nigeria.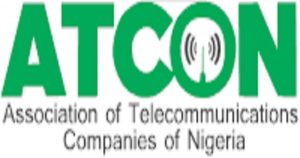 n
Right of way charge of per meter of fiber optics cabling is considered one of the most vexatious and biggest hindrances to growth in the industry
It is however, disheartening that some states have decided to disregard these resolutions and have, in some cases, increased the RoW charges by over 1,200 percent.
Experts believe that if all states in the country can implement the resolutions, it will facilitate digital literacy and accelerate broadband penetration across the country and also improve Nigeria's Gross Domestic Product (GDP).
Apart from implementing the resolution on RoW, regulatory authorities must draw from its political will to prevail on the states and local governments to stop insisting on collecting taxes and levies on operators' infrastructures such as base stations and masts.
The canker worm of multiple taxes by local, state and federal governments and their agencies is threatening the survival of the telecom sector.
At last count, the industry estimate they pay over N20 billion annually to various agencies of government.
Also, the problem of insecurity, which has assumed alarming proportions, is discouraging further investments.
Added to this, are the constant harassment, intimidation and killing of workers in the industry while equipment are stolen every day.
Another major problem is the thorny issue of Nigeria's public power supply, which seems to have defiled all known solution.
A situation where telecom operators spend an incredible N45.9 billion (approximately $2.9 Billion) annual bill on diesels in running power supply to their infrastructure is unacceptable.
Power supply is like the nerve, in fact, the engine of production. The near absence of public power supply has a devastating effect on businesses and has forced many companies to close shop because they could no longer remain competitive.
Regulatory authorities must find appropriate way to communicate to governments at all level that the current RoW, tax, public power as well as state of insecurity cannot create a knowledge driven economy or so called new economy in which the generation and the exploitation of knowledge play the major part in the creation of wealth.
Why Office was Withdrawn from NiDCOM- NCC
Nigerian Communications Commission (NCC) has, again, clarified that Dr. Isa Ali Ibrahim Pantami, minister of Communications and Digital Economy, was never involved in the process of offer of office allocation to the Nigerians in Diaspora Commission (NiDCOM) at the NCC's Communications and Digital Economy Complex located at Mbora District, Abuja, as the public is being made to believe.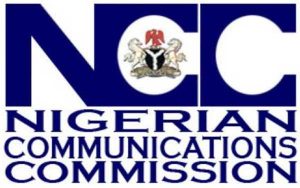 The Commission reiterated this position in a press statement signed by Dr. Henry Nkemadu, director Public Affairs, in which it made further clarifications to the members of public and other stakeholders on the situation.
"For the avoidance of doubt, the Honourable Minister of Communications and Digital Economy, Dr. Isa Ali Ibrahim Pantami, was never involved in the offer to the office space, nor in the withdrawal of the offer for same office space.  the Minister should not, therefore, be brought into the issue," he said.
According to Dr. Nkemadu, the decision to withdraw the offer of office space from NiDCOM was purely of the NCC, the custodian of the office complex.
"It should, however, be made abundantly clear that the withdrawal of the offer of the office space, which was unconditionally given, in the first instance, to NiDCOM, was informed by exigencies and change in priorities within the NCC, which led to the taking back of the office space earlier allocated with intention of finding a suitable replacement for NiDCOM," he said.
The Commission therefore reiterates its confidence in the leadership, person and office of the Honourable Minister of Communications and Digital Economy, Dr. Isa Ali Ibrahim Pantami
MTN Nigeria Commences Payment of 2019 Company Income Tax Obligations
MTN Nigeria has initiated payments for its 2019 Company Income Tax (CIT) obligations ahead of the statutory deadline of June 30th, in line with the request by the Federal Inland Revenue Service (FIRS) to corporate taxpayers whose operations are able to remain open during the COVID-19 pandemic.
As a result of constructive engagements with its Board and Management, MTN Nigeria agreed to continue its existing practice of initiating early payment for its CIT obligations.
In this regard, it has committed to making full payment in a series of instalments ahead of the June 30th deadline. As a demonstration of this commitment, it has made payment of the first instalment.
FIRS would like to thank MTN for this demonstration of support for Nigeria during a time of significant disruption to the nation's economy, and also to MTN's own business.
FIRS Chairman, Muhammad Nami is particularly happy with this prompt response by MTN Nigeria and urges other companies to emulate MTN Nigeria so that together we shall continue to support the growth of Nigeria's economy as well as business enterprises in the country.
Commenting on the agreement, Ferdinand Moolman, ceo, MTN Nigeria said: "We value the relationship that we have built with the Federal Inland Revenue Service (FIRS) and are pleased to be able to deepen that relationship by collaborating closely with the government and its agencies to manage the challenge that COVID-19 represents to the nation.
"Conscious of the role companies' play in sustaining government revenue and services, MTN has consistently initiated payments towards our CIT obligations well ahead of statutory deadlines and despite prevailing conditions.
"This year, the Board of MTN Nigeria has once again approved advance payments towards our annual tax obligations."