11 Interesting Things You Should Know About Africa
Africa Day was celebrated on 25 May, and YouTube and ViacomCBS Networks Africa organized the "Africa Day Benefit Concert At Home", which was streamed on the MTV Base Africa YouTube channel.
The concert gave fans across the globe an opportunity to experience the beauty of music from across the continent while raising funds to support food and health needs for children and families affected by the COVID-19 pandemic.
In a world of social distancing, quarantine, curfews and lockdowns, the Africa Day Benefit Concert At Home also reminded us of the mellifluous and lively rhythms that African music is known for. Music is just one of the things that reflects Africa's vibrant culture and fascinating peoples. Here are eleven others.
Language
Over 25% of the world's languages are spoken only in Africa, which is home to an estimated 2000 languages. With a population of over one billion people, Africa has the highest linguistic diversity in the world. Nigeria alone is known to have over 250 languages. Arabic is the most widespread official language, other widely spoken languages are Berber, Igbo, Swahili, Hausa, Zulu, Portugese, Amharic and Yoruba.
Heritage sites
Have you heard of the 'smoke that thunders', 'iSimangaliso– a place of miracle and wonder', 'Mosi-oa-Tunya', or 'Kilimanjaro?' These are just a few of the UNESCO world heritage sites in Africa. Africa has a total of 89 cultural world heritage sites – places that represent the combined works of nature and of man. They reveal Africa's beauty and diversity. Some other heritage sites to check out are the Okavango Delta in Botswana, Namib Sand Sea in Namibia and Osun Osogbo Sacred Grove in Nigeria.
Travel destinations
Africa is still one of the best travel destinations in the world. The continent welcomes visitors to its clear beaches, wondrous vistas and a rich history. From the National Museums of Kenya to the Arab Republic of Egypt- considered to be the cradle of civilization – Africa offers truly memorable experiences. Other popular tourist locations include São Tomé e Principe, Seychelles, Zanzibar, Rwanda, Reunion Island and Morocco.
Mineral resources
Around 30% of the earth's remaining mineral resources are in Africa. These include uranium, platinum, diamonds, cobalt, gold, oil and gas reserves. Nigeria is the fifth largest exporter of oil, ahead of Iraq and Kuwait. Nickel and uranium can be found in Burundi, titanium in Gambia, and diamonds in Angola, Botswana, Central African Republic and Democratic Republic of Congo.  It is interesting to note that almost half of the gold ever mined on earth has come from a single place – the Witwatersrand, in South Africa.
Early African art
Art has always been synonymous with Africans. The earliest form of African art is rock art. The oldest rock art images – scientifically dated from 27,000 years ago – are in Namibia. The petroglyphs, rock carvings that depict animals like giraffes that no longer exist in the area, are preserved in the Saharan sands in Niger and date back to 6500BC.  The earliest known sculptures are the remarkable terracotta pottery heads from the Nok culture of Nigeria and are dated around 500 BC through to 200 AD.  Metal sculptures, wood carvings and textiles also make up some of the early African art.
Young population
Africa has been home to some of the world's oldest civilizations and now, it is the home to a very young growing population. The African population is much younger than the rest of the world with over 50% of Africans under the age of 20. This has enabled the continent to record growth in industries that fit this young demography such as fintech, entertainment, transportation, technology, real estate, fashion and food processing.
Fashion
African fashion has come a long way to where it is now – bold, diverse and original. Notable celebrities like Beyoncé, Jidenna, Chimamanda Adichie Ngozi and Erykah Badu have been spotted wearing African prints as fashion choices. African fashion designers like Nigeria's Deola Sagoe or South African's Sindiso Khumalo have been able to build recognizable brands not just in Africa but across the world.
African heroes
Africa also has its long list of heroes. These are notable personalities that have been identified for their admirable courage, nobility, or exploits. From Nelson Mandela, South African statesman to Kofi Annan, Ghanaian and the first African to be elected as Secretary-General from the ranks of UN staff; Chinua Achebe, Nigerian novelist; Desmond Tutu, South African cleric and Nobel Peace Prize winner; Ellen Johnson Sirleaf, Liberian stateswoman; Paul Kagame, Rwandan statesman and Wangari Maathai, Kenyan human rights and environmental conservation advocate, Africa has a wealth of  heroes who are celebrated worldwide.
Food
Africa presents diverse culinary options. Preparing iconic dishes from Africa needs a unique set of skills and preparation techniques. From jollof rice from Nigeria, Piri piri chicken from Mozambique, Waakye from Ghana, Cachupa from Cape Verde, Yassa from Senegal to Superkanja from Gambia, African cuisine leaves a lasting impression on your palette. In Nigeria, to really enjoy your meals, you must explore the art of eating with your fingers. This is the norm in most African countries.
Architectural wonders
The Pyramids of Giza in Egypt date back to 2500BC. Pyramids in Sudan  were originally built by the Kush under the ruling of Nubian Kings in the 4th century BC. Africa is known for its architectural wonders. The Corinthia Hotel Khartoum in Sudan, Aksum's Giant Stelae in Ethiopia, the Reunification Monument in Cameroon, the Walls of Great Zimbabwe, Alice Lane Towers in South Africa and the Great Mosque of Djenne in Mali, all showcase Africa's ingenious creativity.
Tribal ceremonies
African tribal ceremonies pay homage to the rituals that mark important occasions in tribal life. The Maasai people of Kenya and Northern Tanzania view spitting as a form of blessing and a sign of respect. The Mursi tribe of Ethiopia is one of the last tribes in Africa where it's the norm for women to wear large pottery or wooden plates in their lower lips and the courtship dance for young men of the Wodaabe tribe in Niger is an annual ritual competition where the winner is then eligible for marriage.
Africa is arguably considered the cradle of the world's civilization. It's rich culture is visible in its languages, food, tourist attractions and most especially, its people. The second largest continent in the world is distinctively unique and offers an unparalleled experience for those willing to visit or know more about its heritage.
FG Bans Emirates Airlines from Operating in Nigeria
Federal Government has included Emirates Airlines in the list of airlines not allowed to operate in Nigeria.

This is part of measures to curb the spread of COVID-19 in the country.
Hadi Sirika, minister of Aviation, confirmed this via his Twitter handle on Friday.
According to Sirika, the decision was taken following a meeting between the Presidential Task Force (PTF) and European Unions (EU).
The ban would take effect from Monday, September 21, 2020.
"The PTF sub-committee met today with EU Ambassadors to discuss Lufthansa, Air France/KLM ban.
"The meeting progressed well. Emirates Airlines's situation was reviewed and they are consequently included in the list of those not approved, with effect from Monday the 21st September 2020," Sirika tweeted.
Facebook to Open Office in Lagos
As part of its continued commitment and on-going investment in Africa, Facebook announced it will be opening an office in Lagos, Nigeria – its second office on the African continent.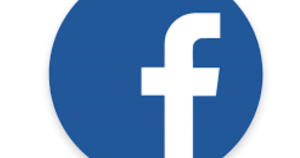 Aimed at supporting the entire Sub-Saharan Africa region, the office is expected to become operational in H2 2021 and will be the first on the continent to house a team of expert engineers building for the future of Africa and beyond.
Facebook's office will be home to various teams servicing the continent from across the business, including Sales, Partnerships, Policy, Communications as well as Engineers.
Commenting, Ime Archibong, Facebook's Head of New Product Experimentation said: "The opening of our new office in Lagos, Nigeria presents new and exciting opportunities in digital innovations to be developed from the continent and taken to the rest of the world.
"All across Africa we're seeing immense talent in the tech ecosystem, and I'm proud that with the upcoming opening of our new office, we'll be building products for the future of Africa, and the rest of the world, with Africans at the helm. We look forward to contributing further to the African tech ecosystem."
The investment of the new Facebook office follows the 2018 opening of NG_Hub, its first flagship community hub space in Africa in partnership with CcHub, and the 2019 opening of a Small Business Group (SBG) Operations Centre in Lagos, in partnership with Teleperformance.
Providing outsourced support to all English-speaking advertisers across Sub-Saharan Africa, the SBG office supports Small Medium Businesses (SMBs) through its Advocacy, Community & Education (ACE) programme, as well as its Marketing Expert sales programmes – all aimed at enabling SMBs to accelerate the growth and development of their businesses.
"Our new office in Nigeria presents an important milestone which further reinforces our ongoing commitment to the region", commented Kojo Boakye, Facebook's Director of Public Policy, Africa. "Our mission in Africa is no different to elsewhere in the world – to build community and bring the world closer together, and I'm excited about the possibilities that this will create, not just in Nigeria, but across Africa."
Since the opening of its first office in 2015, Facebook has made a number of investments across the continent, aimed at supporting and growing the tech ecosystem, expanding and providing reliable connectivity infrastructures and helping businesses to grow locally, regionally and globally.
This includes the recent rollout of its SMB Grants programme in Nigeria and South Africa, aimed at supporting over 900 businesses by providing a combination of cash and ad credits to help small businesses as they rebuild from COVID.
The development of 2Africa, the world's largest subsea cable project that will deliver much needed internet capacity and reliability across large parts of Africa, as well as its ongoing training programmes across the continent which support various communities including students, SMBs, digital creatives, female entrepreneurs, start-up's and developers.
Nunu Ntshingila, Regional Director, Facebook Africa, said: "We're delighted to be announcing our new office in Nigeria. Five years on from opening our first office on the continent in Johannesburg, South Africa, we're continuing to invest in and support local talent, as well as the various communities that use our platforms.
"The office in Lagos will also be key in helping to expand how we service our clients across the continent."
Victor Osimhen Set Make His Debut For Napoli As Lampard Up Against Familiar Foes
Football fans will enjoy another great weekend of football action as the new football season in Europe continues this weekend on DStv and GOtv.
The pick of Premier League matches this weekend is the meeting of Chelsea and Liverpool at Stamford Bridge on Sunday 20 September, which will air live at 4:30pm on SS Premier League.
The Reds completed a league 'double' over the Blues last season, with the teams' most recent meeting a 5-3 win for the Merseyside club in July.
Liverpool supporters have been concerned at their club's relative lack of action in the transfer market (certainly compared to Chelsea, who have recruited heavily and brought in world-class talent such as Moroccan attacking midfielder Hakim Ziyech, for example), but manager Jurgen Klopp insists he prefers working with a smaller group of players.
Elsewhere, Manchester United will open their campaign with a clash at home to Crystal Palace in the early-evening kick-off on Saturday 19 September, on SS Premier League at 5:30pm.
It will be the first chance for new Red Devils signing Donny van de Beek to have a taste of competitive English football.
Also on Saturday, Everton will face West Bromwich Albion at 12:20pm while Leeds United will face Fulham at 3pm with the day closing off with Arsenal vs West Ham United at 8pm, all on SS Premier League.
The Premier League matches for the weekend will continue on Sunday 20 September with Southampton vs Tottenham Hotspur at 12pm, Newcastle United vs Brighton & Hove Albion at 2pm and Leicester City vs Burnley at 7pm, all live on SS Premier League. On Monday 21 September, Aston Vila vs Sheffield United will air at 6pm and Wolverhampton Wanderers v Manchester City at 8:15pm both live on SS Premier League.
This weekend's La Liga sees the return to action for champions Real Madrid, who open the defence of their title with a match away to Real Sociedad at Sam Sebastian on the evening of Sunday 20 September showing live on SS La Liga, SS GOtv La Liga and SS GOtv Football at 8:00pm.
La Liga is packed this weekend with other exciting matches airing live on SS La Liga and SS GOtv La Liga. Getafe vs Osasuna will air at 8pm on Friday 18 September, while Villarreal v Eibar at 3pm and Celta Vigo vs Valencia at 8pm will both air on Saturday 19 September.
On Sunday 29 September, Huesca will clash with Cadiz at 3pm and Granada will face Deportivo Alaves at 5:30pm. GOtv will crown the weekend matches with Real Betis vs Real Valladolid at 8pm on Monday 21 September
The headline match from Italy's topflight this weekend sees champions Juventus open the defence of their title with a match at home to Sampdoria in the late kick-off on Sunday 20 September at 7:45pm on SS Football, SS Variety 3 and SS GOtv Select 1.
All eyes will be on new manager, Andrea Pirlo, who replaced Maurizio Sarri at the head of the Bianconeri in the off season.
Another key game this weekend will give Nigerian striker Victor Osimhen the chance to make his competitive debut for Napoli when they face Parma on Sunday afternoon, having joined the club for a huge fee from Lille a few weeks back. This will air at 11:30am live on SS Football, SS Variety 3, SS GOtv Select 1 and SS GOtv Football.
SuperSport remains the only platform to get English commentary from the legendary La Liga.
Don't miss the 2020-21 football season on SuperSport on DStv and GOtv. Visit www.dstvafrica.com and www.gotvafrica.com to subscribe or upgrade and join in on the excitement. While you're on the move, you can stream matches on DStv Now.