2.3GHz: Dark Spots, Intrigues Threaten Licenses
Air of solemnity pervaded the telecom industry last weekend as stakeholders wait with cautious optimism government's reaction to the landmark judgment which ordered the Nigerian Communications Commission (NCC) to release the 2.3 GHz band license won by Mobitel Nigeria Ltd at last year's licensing round of the national frequencies, Nigeria CommunicationsWeek can now reveal.
The court presided over by Justice Mohammed Garba Umar declared as illegal, null and void, the revocation and seizure of the licence issued to Mobitel, and ordered its immediate release.
Umar declared "I hereby grant all the reliefs sought by the applicant in this case and order the defendant to release the licence it seized from the company." In simple terms, the court ruling asserted that nothing was wrong with the licensing of national frequencies.
Generally, stakeholders described the judgment as a watershed and said it would pave way for the broadband revolution considered the next big thing in the industry.
As they spoke, signs of apprehension are visible particularly with the litany of unresolved issues that triggered in the first place the almost one year of riotous controversies.
The judgment would have meant an end to the long drawn battle by Mobitel and three others to operate in the 2.3GHz frequency band considered very important in the race leading up to broadband revolution.
The frequency helps operators provide mobile WiMAX services that are potentially much more transformative than any lone technological item and it is the next cash cow for financially haemorrhaging telcos.
"Ordinarily, the court judgment would have been end of story because government and its various agencies are the same one and ten piece, but we are in a country where executive recklessness and selfish interpretations are given to every situation. The judgment has even thrown the process into further confusion," said John Owubokiri, Nigeria CommunicationsWeek in-house legal expert.
An industry chief who does not want to be named urged all parties to respect the ruling and save the industry from digital anarchy.
Bekele Tadesse, former country director of Aviat Networks (formerly Harris Stratex Nigeria) however hailed the judiciary for its courage describing the development as " a breakthrough"
"We are about to witness another big revolution, the first was voice, now we are entering broadband and this will have profound impact on lives and the economy in general," Tadesse added.
But Owubokori said that the matter is far from over adding that "I can assure you that even if the judgment is respected, there are internal politics of who issues the licenses. They forget the pain they are inflicting on all of us by the continued bickering over the issue."
NCC is charged with issuing licences, Ernest Ndukwe, the outgoing executive vice chairman of the commission, will complete his 5-year two tenure in a matter of days.
Already, there is pressure to ensure that the new EVC of the commission completes the licensing rounds.
Nigeria CommunicationsWeek gathered that if the matter still remains unresolved, fresh investment in the sector estimated at some $4 billion as well thousands of new jobs that will be created by the new operators would also have to wait.
From the look of things, it is certain the issuance of the licenses will wait no thanks to government taciturnity.
Almost a week after the judgment, government is yet to issue any statement or appeal the judgment leaving the industry in utter confusion.
It would be recalled that President Umar Musa Yar'Adua cancelled the licensing round at the height of the claims and counter charges between the NCC and the office of Prof. Dora Akunyili, former minister of Information and Communications. Her ministry was then supervising the NCC before it was transferred to the ministry of state in the wake of re-delineation of duties of federal ministries.
The licensing round become embroiled in controversy at the close of the bid when three companies including Mobitel Limited, Spectranet and Galaxy Wireless were said to have met the obligations and later NCC claimed that Galaxy Wireless did not pay up as at when due and allegedly attempted to replace it with Multilinks-Telkom.
Mobitel came under special focus after the Economic and Financial Crimes Commission (EFCC) claimed that NCC had no statutory power to grant Mobitel or any telecommunications outfit waiver for spectrum or operations fees.
The telecom company was allegedly granted a waiver of N242million between May and October, 2008 after its former shareholders paid N500million out of a total of N746 million owed for outstanding spectrum and other operations fees.
The EFCC also brought in Ndukwe for questioning over the said waiver.
Mobitel said immediately then that "The management of the old Mobitel applied officially for and officially received a waiver in respect of fees and levies attributable to the three year period when the company was non-operational. And all this happened before the new management of Mobitel took over reins of the company on the 14th of November, 2008."
Nigeria CommunicationsWeek gathered that Mobitel then dragged Akunyili, alongside her ministry, and the Attorney General of the Federation to court for upsetting the licensing process of national frequencies in the 2.3 GHz band conducted by the NCC which was also joined in the suit.
CSCS Sensitizes Financial Market Stakeholders on Cyber-Security
Central Securities Clearing System (CSCS) Plc, Nigeria's capital market infrastructure, sustains cyber-security advocacy as it sensitizes financial market participants on rising rate of cybercrime.
In a webinar organized by CSCS, financial market stakeholders, including bankers and capital market operators dialogued on innovative measures for preventing cybercrimes, dire need for increased campaign and exigency of collaborative investments to reign the rising rate of cybercrime.
The online event themed "Cyber Security and Information During the Pandemic" was lauded for its timeliness, as COVID-19 pandemic and attendant remote connections may have increased cyber-security risks in many organizations, particularly as the crime rate surges globally, with rising exposure of financial services institutions in Nigeria and the broader African continent.
The event which was widely attended with participants from the banking sector, capital market and public service, had Mr. Tobe Nnadozie (Divisional Head, Technology and Innovations, CSCS Plc), Mr. Bharat Soni (Chief Information Security Officer, GTBank Plc) and Mr. Ikechukwu Ugoji (Chief Information Security Officer, Interswitch Limited) as panelists.
Speaking on the event, Mr. Haruna Jalo-Waziri, the Chief Executive Officer, CSCS Plc, noted that "cybersecurity is a collective effort and everyone must play their role to preserve the integrity and sanctity of the financial market.
The pandemic and its attendant remote connections occasioned by business continuity and work-from-home protocols have increased exposures to cyber-security risks and some businesses may have suffered colossal losses due to cyberattacks since the pandemic.
More than ever, cyberattacks are like a double whammy at this challenging time when businesses are re-strategizing to adapt to the new normal and ensure sustainability."
Mr. Femi Onifade, the Chief Strategy Officer, CSCS Plc reiterated the CEO's perspective, noting that "a breach on any market participant's network may inadvertently expose the entire system, thus reinforcing why we must collaborate to prevent any vulnerabilities in the financial system and why all participants and stakeholders must take active and effective measures in ensuring and sustaining cyber-resilience."
While speaking at the event, Mr. Bharat Soni said, "new work culture has expanded remote activities and cloud capabilities to an unprecedented level, thereby making businesses more vulnerable to cyber-attacks such as online scams and phishing, disruptive malware, malicious domains amongst others.
Hence, the use of strong authentication for accessing networks would no longer be an option but a necessity." He concluded that "Awareness of the new realities of safe cyber practices need to be communicated to employees, partners and customers so that they can remain aware of the evolving cyber threat and how to best protect themselves and their organizations".
In the same vein, Mr. Ikechukwu Ugoji said, "over 90% of cyber breaches are facilitated by phishing email or social engineering attack and that every employee is a first-line of defence against incoming threats and employees must be made to understand their vital roles and responsibility in protecting the organization."
On his part, Mr. Tobe Nnadozie, posited that "the pattern of spend on cybersecurity shows clearly that organizations are making relevant investments to protect their systems and broader market, albeit sadly, lack of vigilance is the leading cause of breaches".
Muoghalu, Kukah Headline ARCAN Lectures
Association of Retired Career Ambassadors of Nigeria (ARCAN) has lined up a two-week long, five-lecture series to commemorate the 60th Independence Anniversary of Nigeria.
The lecture series scheduled to commence from Tuesday September, 22 through to Tuesday, October 6 2020 is themed Nigeria @ 60- The Journey So Far.
Dr. Kingsley Muoghalu, former Deputy Governor of Central Bank of Nigeria, CBN, and a presidential candidate during the 2019 presidential election is expected to kick off the lecture series on Tuesday. He speaks on the topic: Nationhood, Development and Democracy in Nigeria.
Other speakers include the highly revered Bishop Matthew Hassan Kukah who would be speaking on Thursday, September 24 on the topic: 60 years of Nigeria's Journey to Democracy: Hopes and Impediments.
Dr Vanessa Iwowo, an award-winning management scholar takes the stage on Monday 28 September, 2020 and she would dwell on the topic: [email protected]: Leadership, Democracy and the Politics of Identity.
Tuesday, 29th September, 2020  would be the turn of political activist and scholar Dr. Usman Bugaje to explore the topic: 60 years of Nation-Building: The Management of Our Diversity, Resources and Nation-Building.
Erudite scholar and specialist in International Relations, Prof W. Alade Fawole, is billed to speak on Tuesday 6th October, 2020 on the topic: Nigeria in International Affairs: Prognosis for the next Sixty Years.
The host, Ambassador Joe Keshi, said remarks would be made by an array of eminent Nigerians including ARCAN President, Amb J.K Shinkaiye, ARCAN's Doyen , Amb Ignatius C. Olisemeka and other eminent Nigerians and diplomats.
According to Keshi, "the series will review the state of our nation in the last 60 years and how the lofty dreams of our founding fathers of building a just and equitable nation where no man is oppressed can be truly attained.
"Additionally, it will review the impact of domestic policies on our foreign policy pursuits and engagement, and above all, offer a futuristic vision of what our foreign policy priorities in the next 60 years should be like," he said.
Ene-Obong, CEO of 54gene Selected as Endeavor Entrepreneur
Endeavor has welcomed a new entrepreneur into its global network; Dr. Abasi Ene-Obong of 54gene, was selected as an Endeavor Entrepreneur on September 17, 2020.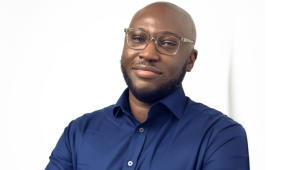 54gene is a health technology company whose mission is to advance precision medicine capabilities in Africa through research, advanced molecular diagnostics and clinical programs. 54gene joins 10 other Endeavor Entrepreneur-led companies in Nigeria, and over 1,300 in Endeavor's 37 markets across Africa, Latin America, Asia, Europe and North America.
Endeavor is a mission-driven organisation that is leading the global movement for high-impact entrepreneurs and their companies. Endeavor Nigeria selects, mentors and accelerates the best high-impact entrepreneurs in the region, supporting them to scale their companies and drive economic growth.
As well as 54gene, this year, Endeavor has welcomed the founders of Daystar Power, Migo and Kobo360 into its local and global network.
Africa is home to the most genetically diverse population in the world. However, less than 3% of the continent's genomic data is available for research purposes making it a potentially rich source of new genetic information used for medical discoveries.
54gene is solving this challenge and equalising the access to precision medicine through the advancement of the state of healthcare in Nigeria and on the continent. This is being achieved through local clinical research programs and advanced molecular diagnostics.
"54gene is a critical part of the continent's push to equalize access to precision medicine for millions of Africans. The rapid pace at which the company has scaled over the past year is testament to Dr. Abasi Ene-Obong's leadership, his drive and talented team.
He is an inspiration to other high-impact entrepreneurs in Nigeria and we are thrilled to welcome him into the Endeavor network." Says Eloho Omame, Managing Director & CEO of Endeavor in Nigeria.
Since launching in 2019, 54gene has scaled its operations in generating novel insights in human genetics research that will lead to high impact health discoveries. At the onset of the COVID-19 pandemic in Nigeria, 54gene raised funds to increase the country's testing capacity and launched mobile laboratories across 5 Nigerian states.
The company has raised $21 million in investment and also launched the African Centre for Translational Genomics (ACTG) to fund the study of Non-Communicable Diseases in 100,000 Nigerians.
In September of this year, the company announced a partnership with Illumina to establish a world class genomics facility in Lagos, Nigeria, which will help expand its sequencing-based research and molecular diagnostics offering.
Dr. Abasi Ene-Obong, CEO and Founder of 54gene, says, "It is an absolute honour to be selected as an Endeavor entrepreneur. We started 54gene to significantly improve the inclusion of African populations in global genomics research and I am glad to see our work is being recognised.
"Our mission is to continue driving innovation and change in research and I look forward to the opportunities that arise as a result of being supported by the global Endeavor network in expanding 54gene's impact globally."
Dr. Abasi Ene-Obong was successfully selected as part of a cohort of 9 entrepreneurs from 6 markets. With the recent addition of 54gene, Endeavor Nigeria now supports 17 entrepreneurs who lead 11 scale-up stage companies in Nigeria, spanning lifesciences, fintech, renewable energy, entertainment, logistics and retail.