4 Ways to Ensure Your Business Software Provider is Doing All it Can to Protect Your Data
By Andrew Bourne, Regional Manager, Africa, Zoho Corporation
In the past few years, privacy breaches around the world have made technology users conscious about the way their data is being used. You only need to look at the growth of privacy-centric products like search engine DuckDuckGo to see how mainstream privacy awareness has become.
But data privacy issues don't just affect private individuals. They can have a massive impact on businesses, with the average data breach costing in excess of US$3.8-million. Surveillance companies, which rely heavily on showing ads to survive, collect user information even from adjunct properties (such as websites of service providers) without users' permission. B2B companies frequently use products and services from these surveillance companies, giving them access to their users' data.
What can you do to ensure that you find a business software provider that doesn't drag you into this trap?
1. Ensure they don't allow third-party trackers
Many business software providers use third-party trackers that allow them to study their website visitors. However, the apps they use to track them use that data to sell ads. This is known as adjunct surveillance. With the upcoming macOS Big Sur update, it will be easier for users to know which websites are tracking them.
When it comes to choosing a software solution for your organisation, look for the ones which entirely block third-party companies across all their properties. Another thumb-rule is that vendors who have ad-based revenue model, are dependent on selling your data so it's best to avoid them, if you are serious about protecting your data.
2. Look for regulatory compliance
While governments around the globe have generally been slow when it comes to enacting protective legislation, they have made up ground in recent years.
In South Africa, for instance the Protection of Personal Information Act (PoPI) recently came into effect, while the European Union's General Data Protection Regulation (GDPR) has been so since May 2018.
While being able to demonstrate compliance is by no means a guarantee that your business software provider will protect your data, it shows that they at least have basic privacy and security structure in place.
3. Regular communication around data protection
One of the most powerful tools any organisation has at its disposal when it comes to data protection is user education. The data and security landscape is, after all, evolving constantly and your business software provider needs to be on top of that.
If your provider is educating you on the latest data threats, it's a powerful demonstration that it cares about you keeping your data secure. Moreover, a provider that empowers its clients in this way is a good indicator that it's doing everything on its end to protect your data too.
4. It's honest about its revenue streams
In the business software space, the old saying about cheap being expensive can be further extrapolated to "free can prove really expensive".
If a service is free, think twice before using it in your organisation (no matter how much money you think it might save). Rather look for providers which at least have some form of paid product. This means they're much less likely to depend on ad-revenue and therefore expose your data to other parties.
Prioritising privacy
Over the past few years, millions of words have been devoted to talking about how valuable user data is. Because of the value, we have probably swung too far when it comes to surveillance and harvesting.
It's time to swing in the other direction. You should always own your data and, far from selling it, your business software provider should be doing everything in its power to protect it.
Top 5 Comedy Channels on YouTube in Nigeria
A good dose of laughter boosts the immune system scientists agree. And in between the daily hustle, laughter is a good outlet for releasing stress. Nigerian comedians have latched on the cracks in our cultural diversity and day-to-day interactions to create authentic and engaging content that is gaining popularity amongst local audiences. Here are the top five Nigerian comedy channels on YouTube you should check out.
Mark Angel Comedy
Mark Angel Comedy has over six million subscribers and more than a billion views. The channel has delivered undiluted comedy to its audience since 2013, making Emanuella into one of Nigeria's favourite characters. Emanuella is joined by Chukwuemeka, Denilson Igwe and Success as they get caught up in scenarios that reveal their ridiculousness and wittiness.
Nigeria Comedy Skit
Comedy skits have become a trend. Nigeria Comedy Skit collates skits from Nollywood movies and other Nigerian comedians who share content on the internet. Most of the videos on the channel are from Nollywood comedy stars, Aki and PawPaw but it also features videos from Sirbalo Clinic, Baba de Baba, Aboki 4 Christ and others. With over 150 million views, the videos on this channel are clearly leaving Nigerians laughing.
AY Comedian
AY Comedian is the official YouTube channel of Ayodeji Richard Makun, also known as AY, one of Nigeria's top comedians. His channel has over 120 million views with more than 600 000 subscribers and features hilarious videos from previous AY shows, AY skits with popular celebrities, AY Crib Sitcom and more. AY is particularly known for the "Who wants to be a Billionaire" skits where Akpos uses warri pidgin language to anchor a parody of the "Who wants to be a millionaire" show.
Official Broda Shaggi
Broda Shggi is referred to as Nigeria's number one fine boy "agebero". The "Oya Hit Me" comedian has over 500 000 subscribers and over 90 million views on his YouTube Channel,  Official Broda Shaggi. To get an idea of how funny he is, check out Big Brother Naija's Mercy Lambo slapping Broda Shaggi, when Broda Shaggi finally kissed DJ Cuppied or if you need to know what Broda Shaggi looks for in a woman. His goofy videos will leave you hooting with laughter. You can also watch musical videos too.
Yawa Skits
Yawa Skits is a comedy series about survival.  The channel has over 300, 000 subscribers and above 30 million views. The videos are based on the Kalistus daily struggle to earn a living by all means. Check out The Impersonator, The Accidental Drug Dealer and Bus Runz for a good laugh.
Is Gold the New Oil for Nigeria?
By Lukman Otunuga, Senior Research Analyst at FXTM
Stratospheric Gold prices and spiritless Oil prices would seem to indicate that the state's investment in Gold mining is a timely and positive one.
Amid the COVID-19 pandemic, Gold remains a market-moving and safe-haven asset after spot prices hit all-time highs above $1981 in July. The precious metal appreciated almost 30 percent for the year-to-date and is roughly $50 away from $2000 at the time of writing.
Gold draws strength from fundamentals
There are several factors over-and-above the COVID-19 disease that are supporting Gold prices.
Safe-haven buying triggered by fears over tense US-China relations has boosted the metal's spot and futures prices. In recent events, the US closed one of its six consulates in China and a Chinese consulate in Houston was closed, raising questions about whether the second phase of trade talks can make any constructive progress.
In addition, the Dollar's weakness due to low yields on Treasury bonds and exposure to negative COVID-19 sentiment has prompted investors to favour Gold over the USD. So far this year, the Federal Reserve has followed a dovish approach as fears mount over a second wave of COVID-19 hampering an economic recovery.
For the first time, Nigeria has refined its own reserve Gold bar and paid N268 million for the 12.5 kg bar to start a central bank stock, shining a bright spot amid all the economic headwinds.
Given the previously-mentioned support factors for the precious metal's prices, Nigeria's new Gold reserve comes at a promising juncture for the country's emerging mining industry.
It is also an encouraging development in the diversification of the national economy which the government hopes could lead to a stronger job market. If well harnessed, Gold mining and trading has the ability to potentially generate more revenue than crude Oil for Nigeria.
The underlying maths in Nigeria's Gold market show strong potential.
Nigeria's Gold reserve is estimated at 200 million metric tonnes, according to the Nigeria Mining Growth Roadmap. Meanwhile, Trading Economics places Nigeria as the six largest country with Gold deposits in Africa, with an average of 21.46 tonnes from 2000 to 2019, reaching an all-time high of 21.51 tonnes in July 2019. The nation's current estimated Gold reserves are over 200 million ounces, most of which have not been exploited.
The newly-regulated Gold mining sector is expected to create 250,000 new jobs and provide the Federal Government with an additional estimated annual revenue of $150 million in taxes, $25 million in royalties and $500 million in foreign exchange reserves.
These positive developments in the Gold mining and central bank reserve initiatives may help to improve investor sentiment against the background of COVID-19, low Oil prices and the expectation that Nigeria's economy could contract by anything from three to six percent this year. We must also factor in another hit to export earnings caused by the deeper cuts imposed by OPEC on Nigeria and Iraq due to overproduction.
In conclusion, a well-managed diversification into precious metals mining and building a national Gold stock can support the central bank's foreign exchange reserves long term, as well as boost other wider types of Gold trading like derivative investments and mining stocks. However, care must be taken to protect the new sector's reputation and government regulations would need to be seen as enforceable for long-term credibility.
FG Approves Loan for Siemens to Revamp Power Infrastructure
Federal government has approved counterpart funding for a deal that will see Siemens AG upgrade the nation's dilapidated power infrastructure.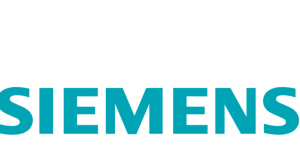 Federal government last year contracted the German engineering company to rehabilitate and expand its electricity grid. Only about two-thirds of Nigerians have access to power and even those are plagued by constant blackouts.
President Buhari granted "anticipatory approval" for 18.94 million Euros, or 15% of the cost, as counterpart funding for the project, Finance Minister Zainab Ahmed said.
The balance of 85% will be provided by Euler Hermes Group SAS, and backed by the German government, on concessionary terms with a three-year moratorium, a 12-year repayment period at "an interest rate of Libor-plus 1% to Libor-plus 1.2%."
The project will be implemented in three phases to be completed by 2025 when Nigeria estimates its on-grid transmission capacity would reach 25,000 megawatts.
The country has an installed capacity of 13,000 megawatts, from which only a daily average of 3,500 megawatts is dispatched to consumers due to a poor transmission and distribution network.