6 Ways to Protect Your Networks Against DDoS Attacks
A DDoS attack can happen to anyone.
In the past, it has hit Twitter, Telegram, GitHub, and the BBC. Whole governments, like those of Ecuador and Estonia, have had their websites knocked out by it.
This is not a rare threat. Every year, numerous organizations suffer from targeted DDoS attacks, launched at them by malicious agents from unknown locations. It causes their websites and networks to shut down and makes them lose millions of otherwise productive hours.
That's a lot of revenues foregone. In the United States alone, businesses lose $10 billion annually because of these incidents. And with these attacks growing in other parts of the globe, there's reason to be wary of the threat that they pose.
Your organization could be at risk, regardless of where you are.
But what are DDoS attacks? How do they work?
What is a DDoS Attack?
A DDoS (Distributed Denial of Service) attack is a type of DoS attack.
In a DoS attack, a malicious agent attempts to overwhelm their victim's networks with fake traffic. For instance, they could send a lot of false requests to the victim website. The aim here is to stuff the network so much that people with real requests cannot get through to the website.
A regular DoS is launched from a single user device. But in a DDoS, the human agent gains access to several devices (PCs or smartphones) by infecting them with malware, and use those devices (collectively called a 'botnet') to flood the victim's network with fake requests.
When a network comes under attack in this way, its servers will either fail to perform optimally or crash.
What are the Types of DDoS Attacks?
There are two general groups of attacks in this category:
Network Layer Attacks: this aims to clog up the pathways connecting your network. They make it difficult for genuine traffic (from customers or non-malicious visitors) to access the affected organization.
The scale of these attacks is measured in Gigabytes per second (Gbps). Assaults of several hundred Gbps have been reported, but anything above 20Gbps could knock out your network.
Application Layer Attacks: In this case, the attacker sends requests that require considerable resources to handle. They cause the victim's disk spaces and CPU to fill up with false logs.
What Motivates DDoS Attacks?
Here are the most common reasons why attackers launch DDoS assaults.
Extortion: They may ask you for a ransom in exchange for ceasing their attacks.
Cyber-Activism: Also known as 'hacktivism'. Certain groups strike at organizations that they believe aren't aligned with their cause (e.g. if they think the organization has a bad social or environmental record).
Competition: A competitor may be responsible for a DDoS attack launched at your business.
Lone Attackers: Some people may do this for other reasons, e.g. gaining the respect of a community of illegal hackers.
How Do You Protect Against DDoS Attacks?
You wouldn't want to waste days recovering from a DDoS strike, or lose substantial amounts of money in that period. Here are some steps you can take to prevent this from happening:
Design a Response Plan for DDoS Attacks
Document a response strategy for a DDoS attack. This should include ways to ensure business continuity even when a DDoS attack succeeds. Assign roles (for instance, a rapid response team) and establish communication systems that can be activated if this happens.
Guard Against Other Threats to Your Networks
Many cyber attackers are now using DDoS as a diversionary tactic. They could keep IT teams engaged with a DDoS strike, while they launch malware at your systems. This calls for vigilance on your part. Don't be so preoccupied with fending off a single threat that you forget to guard other posts.
Track Your Traffic
Use monitoring tools to track traffic. Monitor for possible spikes in incoming network traffic, and keep an eye on suspicious IP addresses when you spot them. Note that sudden, sharp, and unexplained rises in traffic could be a sign that an attacker is 'testing' your defenses. If the threat isn't checked at this early stage they may follow up with a major DDoS attack.
This measure isn't enough to keep malicious agents away. But it does let you prepare for a possible strike against your network infrastructure.
Set Up Network Security
You should have a combination of network security tools in place to protect against these strikes. These include firewalls, content filtering, anti-spam, and load balancing. Taken together, these should give you a moderate buffer against malicious traffic.
Update Your Systems
Your old systems could have vulnerabilities in them that DDoS attackers could exploit. By updating your system, you gain access to the newest defenses that your IT service providers have to offer and stay a step ahead of the vandals.
Work with an IT Security Solutions Provider
Unless you have a big, five-star in-house IT team, even your best efforts may fail to ward off a DDoS attack. That's why you need to work with an IT security services company that takes on this task and delivers at the highest level.
If you're in Nigeria, you can trust Layer3 to secure your networks against security threats. It provides this service to clients in several industries, including some of the country's top organizations.
Conclusion
Denial-of-service attacks are becoming more frequent. It's one unsavory consequence of an interconnected world—ill-intentioned actors can target victims from wherever they are in the world. Unless you have the right defenses and mitigating strategies, you may suffer major losses from these assaults.
Thankfully, there's help you can use. At Layer3, our team of experienced cybersecurity professionals can help you guard against these threats. Whether it's testing and vulnerability assessment, log management, incidence response, or a fully managed security service, you'll get the protection that suits your needs.
Would you like to get a robust defense against DDoS and other cyberattacks? Get in touch with us today via the contact channels here.
NDDC Spent N1.5Bn on COVID-19 Palliative for Staff— MD
Niger Delta Development Commission (NDDC), has reportedly spent some N1.5 billion on staff as 'COVID-19 relief funds'.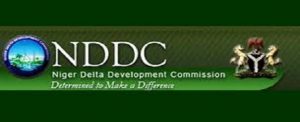 Kemebradikumo Pondei, acting managing director, made the investigative hearing on the N40 billion corruption allegation against the commission.
The Senate had on May 5 set up a seven-man ad-hoc committee to investigate the "financial recklessness" of the Interim Management Committee (IMC) of the commission.
The lawmakers said, within the last three months, the commission has spent over N40 billion of the commission's fund "without recourse to established processes of funds disbursement which has opened up further suspicion among stakeholders of the Niger Delta Region."
They also faulted the IMC's "arbitrary use of executive power in an alleged wrongful sacking of management staff without recourse to established civil service rules and practice with the aim of allegedly concealing the fraudulent financial recklessness they have committed."
Mr Pondei and other delegates from the commission appeared before the committee on Thursday for the hearing.
Part of the audit report read out by Olubunmi Adetunmbi, chairman of the committee, said N3.1 billion was spent as COVID-19 funds between October 2019 and May 2020.
In the report, the lawmaker said "N10 million was paid to one person, N7 million to two people, N5 million to three people, 148 people took N3 million each, 157 people got N1.5 million each, 497 people got N1 million each and 464 people were paid N600,000 each."
Another N475 million was given to the police to purchase face masks and hand sanitisers, he added.
Responding to questions regarding the COVID-19 Relief Fund paid to NDDC staff, the MD said "only N1.5 billion was used to take care of staff" despite being paid their salaries.
He explained that part of the fund was for the youth of Niger Delta.
"The youth were given palliatives to help cushion the effect of the pandemic on the people. The youth were idle and to avoid violence, they were paid," he said.
"Five million for youths and five million for women and five million for people living with disabilities in each senatorial district," he said.
He said "the remaining fund was spent on staff of the commission."
"We used it to take care of ourselves. We are NDDC, we need to take care of ourselves too," he said.
He further explained that the IMC inherited debts upon assumption of office "that needed to be cleared on time."
He said the previous management owed hotels and had unpaid electricity bills of about N26 million.
When asked why the police was given N475 million, Mr Pondei said a request was made from "the high command of police and the management took a look at it and approved it."
He explained that the money "was an intervention and the NDDC is expecting a report as to how the money was spent."
Meanwhile, Cairo Ojougboh, acting deputy director, projects, added that the money given to police is for nine states of the Niger Delta region.
The investigative hearing will continue on Friday, the chairman said.
NIPOST Workers Threaten Strike Action over Stamp Duty
Workers of the Nigerian Postal Service (NIPOST) have given 21 days for the federal government to intervene on the alleged "usurpation of her function and duties" by the Federal Inland Revenue Service (FIRS).
The workers under the auspices of Senior Staff of Statutory Corporations and Government Owned Companies (SSASCGOC) in Abuja Thursday, said printing of stamp duties by FIRS, a statutory duty carried out by NIPOST, is unacceptable.
Comrade Ayo Olorunfemi, general secretary of SSASCGOC, , told journalists in Abuja that the federal government must bring together all the stakeholders to resolve the issue to avert the industrial action at the expiration of the ultimatum.
Olorunfemi frowned at the situation whereby FIRS has decided to take over the production of stamps which led to many Nigerians to stop purchasing adhesive stamps from NIPOST.
According to him, the union may seek legal redress on the situation which he said could cause about 15, 000 workers to lose their jobs.
"To this end, we are calling on the federal government to facilitate an urgent meeting between NIPOST, FIRS, SSASCGOC, and other stakeholders in order to arrive at an amicable resolution. Failure to do this within 21 days from Thursday, July 9, 2020, we shall have no other option than to direct all our members in NIPOST to withdraw their services.
"It is very painful that while other nations are protecting and developing their postal services and making maximum use of the services for advancement, Nigeria is busy doing things that will kill its own."
Nigeria Develops Diagnostic Kit for COVID-19
Nigeria's efforts at developing solution to the challenge of non-availability and high cost of coronavirus diagnostic kits have finally paid off with the development of RNASwift Extraction kit.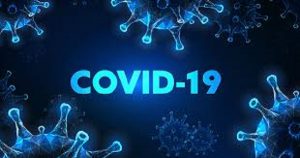 This was disclosed by Prof. Alex Akpa, director-general of National Biotechnology Development Agency (NABDA), on Thursday during a news briefing held at the conference room of Federal Ministry of Science and Technology, Abuja.
He said the RNASwift test kit would not only revolutionalise Africa's PCR-Based COVID-19 testing, but will also expand the capacity by 50 times at least.
Akpa also said it would equally reduce cost by over 500 per cent as compared to the conventional kit in use.
"This meets the demands of the Test Africa Initiative. The kits will be produced in Nigeria, which is great news considering that it will enable preference to be given to the testing needs of Africa.
"The need for the invention was conceived by the request from the Federal Ministry of Agriculture and Rural Development (FMARD), to test five million farmers and farm hands.
"This was to ensure that our food security chain was not compromised by COVID-19,'' the D-G said.
According to him, the RNASwift test kit is an indigenous diagnostic test kit designed, developed and validated in Nigeria for the identification of the causal agent, SARS-Cov-2, which causes COVID-19.
He noted that the diagnostic kit is "very accurate and sensitive'' and competes favourably with conventional and commercially available kits for the diagnosis of COVID-19.
"This is in addition to a careful choice of reagents that are human and environmentally friendly in the development of the protocol for the diagnostic kit.
"In fact, the attributes of the RNASwift kits make it a game changer in the design and production of diagnostic kits for infectious diseases in the face of an epidemic or a pandemic,'' Akpa said.
He further said that the project was made possible due to the scientific collaboration between the NABDA, Nigerian Centre for Disease Control (NCDC), and Nigerian Institute for Medical Research (NIMR).
Prof. Akpa added that the technical support team of University of Sheffield, led by Dr Alison Nwokeoji, also made the project successful.
In his speech at the briefing, Dr Ogbonnaya Onu, minister of Science and Technology, recalled that the first index case of COVID-19 was recorded in Nigeria on Feb. 27.
Onu said he had tasked Nigerian scientists to come up with a solution with the sum of N36 million pledge.
The Minister said Nigerians were creative and talented enough to develop home grown solutions to major challenges confronting the country, Africa and the world, with the RNASwift test kit as an example.
"Today, the RNASwift extraction kit developed by Nigerian scientists has capacity in an accurate, sensitive and affordable cost to detect SARS-Cov2, the causative agent of COVID-19.
"With the RNASwift test kit, we are going to test five million farmers, and the new test kit will reduced cost drastically,'' Onu said.
He hinted that the African Development Bank was interested in it, not only as Test Africa Initiative, but that Nigeria should be the rallying point.
Similarly, he said the other African countries stood to benefit from the test kits due to the low cost.
The minister commended NABDA and said the agency had not only made the Ministry proud but Nigeria as a whole.
Alhaji Sabo Nanono, minister of Agriculture and Rural Development, said the test kit invented and developed was very critical to the present situation of insufficient test kits.
He said the FMARD was in the forefront when it came to food security, adding that with the invention and successful validation of the test kit, it was time for Nigerians to look inwards.
"We have talents and we need to develop and build on these talents, we will realise our target of testing five million farmers and Nigerians would be proud of this test kits,'' Nanono said.
He applauded NABDA for the project, saying the success of the test kit was a milestone recorded in the FMST.
Speaking to newsmen on the sideline of the briefing, Dr Rose Gidado, Scientist and Deputy Director at NABDA, said the day was remarkable and historic for the agency, the ministry as well as Nigerians.
She said the new test kits could test more than 20,000 people a day but if more testing centres were set up, it could go up to 50,000 with automation.
The Scientist added that the need to test more Nigerians was necessary in order to isolate and treat.