ICTEL 2019 to Focus on Fourth Industrial Revolution
The Lagos Chamber of Commerce & Industry (LCCI) has said that this year's ICTEL EXPO2019 will focus majorly on inspiring and providing aspiring entrepreneurs, tech start-ups and thousands of unemployed Nigerians with unique opportunities in line with the realities and implications of the fourth industrial revolution.
Babatunde Ruwase, President, Lagos Chamber of Commerce & Industry (LCCI) disclosed this on Friday at the 2019 ICTEL EXPO media launch, held in Lagos.
The 2019 ICTEL EXPO is schedule to hold in July with the theme 'Fourth Industrial Revolution: Implications for the Nigerian Economy.'
Ruwase noted that fourth industrial revolution is a topical issue Nigerians and Africans as a whole are not taking seriously, which may have far-reaching implications in the country and Africa in general.
According to him, "this year's edition of the ICTEL EXPO will provide another great opportunity to influence national discourse on the culture of enterprise in Nigeria from an ICT positive perspective.
"We must celebrate our achievers! This EXPO will therefore provide the required inspiration which many small and medium enterprises (SMEs) need in their quest for improved performance.
"More importantly, the 2019 ICTEL EXPO is providing aspiring entrepreneurs, Tech start-ups and thousands of unemployed and under employed Nigerians another unique opportunity for an enriching learning experience, capacity building, mentoring, connecting with investors and employers of labour and listening to life-changing accounts from different stakeholders."
The LCCI President urged governments at all levels to rise up to the challenges of increasing technological revolution if our dream for a truly great nation can be realized.
He added that the country could achieve the realities and implications of the fourth industrial revolution, if our government would articulate the results of the conference into a policy document.
Earlier, Gabriel Idahosa, Vice President & Chairman, Trade Promotion Board, LCCI, decried the slow pace of technological advancement in Nigeria and Africa, noting that we are at the risk of being left behind by the fourth industrial revolution if these challenges are not addressed.
He stated that Nigeria with its teeming youth population should brace up and take its position as the most populous country in Africa, if we want to be part of the fourth industrial revolution.
"It is no news that the developed countries are investing heavily in the fourth industrial revolution.
"Africa, indeed, Nigeria is far behind. Industrial experts have submitted that of all the regions worldwide, Africa is at a great risk of being left far behind by the fourth industrial revolution.
"Nigeria, with its position in Africa and the population of its youths, needs to brace up.
"Technology is reshaping our world in an unimaginable manner. We have seen massive use of Robots, Bio-technology, Artificial intelligence and related technologies.
"Their impact on people, business, workplace and government is felt in all aspects of daily life.
"As business people, and in fact, a leading chamber of commerce in Sub Sahara Africa, our goal is to prepare stakeholders in the Nigerian economy for the emerging realities of the impact of the fourth industrial revolution.
"This is to enable us to follow the trend and really benefit from it. We must avoid being caught unawares when the consequences of not following the trend are already here with us", Idahosa added.
Lere Kupoluyi, Chairman, Specialized Exhibition Committee, Trade Promotion Board, LCCI, speaking at the event, said that fourth industrial revolution will change the way we do things and Nigeria should not pretend as if nothing is happening.
He noted that it's high time we start playing significant role generally as a country and as business men and women in heralding this reality.
"The LCCI, as part of its mandate to foster an enabling environment for businesses, has identified technology-driven updates and innovations as critical success factors for entrepreneurship development and sustainable businesses.
"That is why for the past four years, the chamber has been providing a platform for the government, regulatory agencies and other stakeholders in the information communications technology and telecommunication industries to learn, interact and share experience, he added.
Subscribers Seek Free Calls, Data as Palliatives
Telecoms subscribers have appealed to the telecoms companies to provide them with free voice calls, in addition to more data palliatives.
Deolu Ogunbanjo, president, National Association of Telecoms Subscribers (NATCOMS), who spoke during a recent webinar organised by the Nigerian Communications Commission (NCC), said the call became necessary to cushion the impact of the Covid-19 pandemic, which he said, had grounded global economies, and created so much challenges for telecoms subscribers across networks.
Ferdi Moolman, CEO, MTN, recently said the telco alone had provided 3.71 billion free SMS to more than 51 million subscribers across every state of the Nigerian federation; which he said was a projection that 75 per cent of all MTN subscribers, utilised the service while it lasted during the pandemic.
But while commending the telecoms operators for providing free SMS to subscribers, Ogunbanjo said: "Telecoms subscribers in Nigeria are also looking forward to the telecommunications companies in Nigeria to give free voice call and additional data palliatives to subscribers on their various networks."
Ogunbanjo commended NCC for setting up the pace on the consumer rights to seek redress by providing the 6-2-2 Toll-free line.
"The Mobile Network Operators (MNOs) have also done the same by providing the Toll-free customer care lines. He however said unfortunately, this is not so for other companies operating in Nigeria.
In other countries, we all know that companies do provide Toll-free redress /complaint lines as one the consumer's rights to seek redress anytime.
This Redress/Complaint Toll-feee lines should be provided by all companies operating in Nigeria that is expecting some form of feedback /redress on their products and services offerings, as this promotes consumer-centrism," Ogunbanjo said.
He drew the attention of NCC to the unwholesome practice of mobile phone importers and manufacturers, insisting that with a population of over 200 million people and a subscriber base of over 190 million subscribers as at April this year, Nigeria is a very big phones market and as such, all phones coming into Nigeria must be of standard quality and must satisfy the yearnings and aspirations of phone users, particularly as it concerns the phone chargers that come with mobile phones into Nigeria. "All over Nigeria, our electrical wall sockets are the 3-pin-plug type.
However, phone dealers, to our disappointment bring into Nigeria the 2-pin-plug phone chargers, a development that infringes on the consumer's right to product satisfaction in view of the fact that mobile phones are consumer durables," Ogunbanjo said.
He therefore called on NCC to engage mobile phone importers and manufacturers to ensure that all mobile phones coming into Nigeria come with 3-pin quality chargers.
CPN Says 5G Will Drive Economic Growth, Social Inclusion
Prof. Charles Uwadie, president and chairman in council of the Computer Professionals Registration Council of Nigeria (CPN), has said that the adoption of 5th Generation (5G) telecom network will drive economic growth and social inclusion in Nigeria.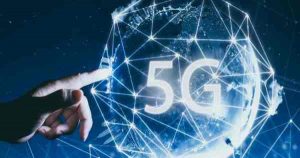 He stated this during a virtual press conference.
Uwadie said that the adoption of 5G had been touted as the next frontier of investment across the world.
He added at the press conference held to announce the agency's 2020 IT Professionals' Assembly and Annual General Meeting that the latest telecom technology could increase Nigeria's Information Communication Technology Sector's contribution to the nation's Gross Domestic Product. But he said 5G's adoption would not be without challenges in Nigeria.
"It is for this reason that the 2020 IT Professionals' Assembly would be considering the technological and regulatory challenges associated with the adoption of 5G viz-a-viz the future of frequency bands, deployment and coverage, device support, security and privacy, digital infrastructure challenges, outdated regulatory policies, removal of impediments to the expansion of digital infrastructures, commitment to actions that promote the long-term growth of the digital economy, misgivings and health concerns against it, among other issues'', he said.
Konga Hosts Discount Party for July Live Auction by 12pm Today
Konga is set to host a discount party for the July and third edition of Konga Last Price, a monthly live online auction pioneered by the foremost e-Commerce brand.
Specifically, the discount party which forms the major theme of the auction holds today, Monday July 6, 2020 from 12pm to 2pm.
Konga Last Price is a monthly digital auction which holds every first Monday. The July edition, which coincides with the celebration of Konga's three-week long 8th anniversary sales extravaganza, is set to witness a discount bonanza.
Konga has gone ahead to further slash starting prices for the auction in order to give shoppers more incentives as part of its anniversary offer.
Today's session, which will commence by 12pm prompt, has seen huge anticipation and excitement from eager shoppers, many of whom have expressed their determination to bargain hard for the products on offer, taking advantage of the reduced starting prices.
For instance, auction starting price for a 350 litres chest freezer worth nearly N130,000 has been pegged at N57,000.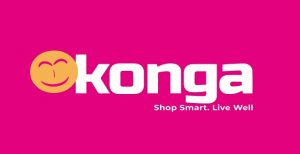 Also, bargain-hungry shoppers can start bidding at N49, 783 for a 1.5hp split unit air-conditioner going for over N110,000 in average retail price in the market.
For smartphone lovers, bid prices for the Samsung Galaxy S10 E will open at a little over N88,000 for multiple units of the device worth nearly N200,000 in the market.
Meanwhile, Konga has put together a wide collection of star products from a variety of categories for the live online auction.
Among the array 0f products that have been lined up for the mega discount sale today are Home & Kitchen appliances such as air conditioners, gas cookers, washing machines; consumer electronics including Home Theatre Systems, TV sets, microwave, sandwich makers and electric kettles, among others; quality FMCG products, mobile phones, computing devices, generators and other power solutions, all from the biggest brands.
Expected attendance for today's discount party and live auction, which will be hosted concurrently across Konga's social media channels on Instagram, Twitter, Facebook and YouTube and the website atwww.konga.com is estimated to gross over 300,000 participants.
The event will feature three sessions – a live auction across Konga's aforementioned social media channels; a timed auction on the Konga website and a flash sale on social media involving no bids which will run concurrently with the social media live auction.