NITDA Investigates Banks, Telcos for Breaching Data Privacy Rights
National Information Technology Development Agency (NITDA) is investigating some entities including banks, Fintechs, telcos and others which allegedly breached data privacy rights of Nigerians, according to Dr Isa Pantami, director-general of the agency.
Pantami and issued on Friday, the agency said Nigeria Immigration Service (NIS) is also under investigation for alleged violation of Article 2.1(2, 3) of the NDPR.
It may be recalled that NITDA issued the Nigeria Data Protection Regulation (NDPR) on 25th January, 2019 with the aim of stemming the tide of wanton abuse of data privacy, improving the global image of the Nigerian business environment and to stimulate a data economy which would lead to the creation of 300,000 jobs by 2022.
"We are happy to say that Nigerians and non-Nigerians have taken note of the NDPR as evidenced by over 400 phone calls and numerous email enquiries being received and treated daily," Pantami said.
He, however, added that the agency made available the drafted implementation framework of NDPR on its website –  www.nitda.gov.ng for inputs from general public, stakeholders and the private sector for better operations.
According to him, the agency is investigating some data controllers for breach of the regulation."The management of the NITDA would like to bring to the notice of the general public of ongoing investigation of alleged breach of the data privacy rights of Nigerians by some data controllers.
"NITDA is currently investigating some entities including banks, Fintechs, telecommunication and industries, among others, who are in alleged breach of the NDPR.
"The Nigeria Immigration Service (NIS) is also under investigation for alleged violation of some sections of the NDPR.
"We, therefore, wish to assure all Nigerians that NITDA is willing, able and ready to implement the NDPR with the ultimate aim of ensuring compliance and making businesses and government work better for every Nigerian,'' he said.
NITDA is a Federal Government agency established to implement the Nigerian Information Technology Policy as well as coordinate general IT development and regulation in the country.
NITDA's Act mandates it to create frameworks and guidelines for IT practices in the country for public, private sector and promote e-governance for the growth of the economy.
FG Orders Public Institutions to Digitize Databases in 60 Days
National Information Technology Development Agency (NITDA) has given a 60-day deadline for public institutions holding or processing personal data to securely digitize all databases.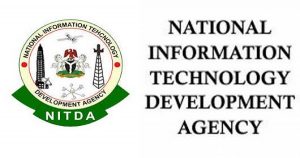 Mrs Hadiza Umar, head of NITDA's Corporate Affairs and External Relations. NITDA, said that this will be done in adherence to the highest level of information security, ensuring confidentiality, integrity and resilience of all databases within such institutions' control.
Umar, in statement on the agency's website, said that the directive is part of the Guideline for Management of Personal Data by Public Institutions in Nigeria 2020. Part of the statement said:
"All Public Institutions holding or processing personal data are required to securely digitize all personal databases within 60 days from the issuance of the Guidelines.
"Similarly, all such public institutions are required to maintain the highest level of information security to guarantee confidentiality, integrity, availability and resilience of all databases within their control."
The guidelines are to be considered supplementary regulations to the Nigeria Data Protection Regulation (NDPR), 2019, which is still considered valid and binding on all Nigerian individuals and institutions.
Controlling such sensitive data is a position of trust that requires adherence to the highest ethical and professional standards, in line with global practices and secure technological innovation, as the data is of public importance.
The new guidelines "also mandates the use of secure technology and automated processes for personal data by Public Institutions, in line with the requirements of the National Digital Economy Policy and Strategy," and in consonance with emerging global data regulatory models.
There will sometimes be a need for collaborations between the public and the private sectors in handling interventions for the benefits of citizens, and this could necessitate the use or release of such data.
The new NITDA guidelines recognise this and provides a framework that will ensure the privacy of citizens' data without hindering the process.
"The COVID-19 pandemic, for example, has brought up the need for more personal data use to limit the spread of the virus. While we recognise the existence of constitutional limitations on privacy rights in the interest of public health and safety, yet such limitations must be based on defined frameworks," the statement read.
NITDA urged compliance from all concerned institutions, stressing that "the Agency shall not hesitate to invoke the punitive sanctions provided in the NITDA Act 2007 and NDPR in the event of breach or abuse of personal data of Nigerians."
NITDA, the apex regulatory body for Information Technology in Nigeria, issued Nigeria's first comprehensive framework for the protection of personal data, the NDPR 2019, to provide a framework for the protection and processing of personal data of Nigerians and residents.
The agency functions under the Federal Ministry of Communication and Digital Economy and is charged with the task of monitoring the use of electronic data interchange and other forms of electronic communication transactions in Nigeria.
Lagos Partners Microsoft to Train 18, 000 Teachers – Commissioner
Lagos State has partnered Microsoft to train 18, 000 teachers to enhance computer literacy towards achieving a world best teaching and learning practices, according to Mrs Folashade Adefisayo, commissioner for Education.
Adefisayo said this while discussing plans of the Gov. Babajide Sanwo-Olu administration for education on an online show, Covinspiration, moderated by Mr Dayo Israel, special representative to the United Nations, and British Council Global Change-maker.
The event was to keep the public abreast of the activities of administration in the last one year.
The commissioner said: "This COVID-19 lockdown period avails us the opportunity to improve our teachers. For instance, we partnered with Microsoft and they are teaching 18,000 of our teachers on digital literacy.
"So, they are going to come out of this training, being able to work comfortably with Word and Excel which is going to be done through the Zoom App because of the social distancing order.
"So, first of all, they are learning to be computer literate straightaway."
According to her, computer literacy is of importance at this point when technology is evolving for the advancement of teaching and learning processes.
Adefisayo added that the introduction of Eko Excel Programme, which was part of the administration's THEMES agenda, had improved the teaching and learning experiences in classroom between the teachers and pupils.
She added that the government and private sector were investing in online teaching and learning at this trying times, saying devices were being given to students for online learning.
"We have continued to call for devices and people have continued to give us, we are going to start giving them out within a week. Parents will be excited," she said.
The commissioner said the online digital class would not be stopped after the pandemic, saying it would be used to reinforce teaching and learning.
According to her, the ministry is at the final stage of recruitment processes for 2,000 teachers in order to boost the standard of public primary school education in the state.
Adefisayo said the government, through the ministry, was looking at employing teachers every quarter, saying the rate of retirement of teachers was very high in Lagos.
She said the Sanwo-Olu's administration had granted the ministry permission to replace retired teachers.
"The most important aspect of learning is the quality of teachers and we did not have enough teachers to actualise the set plan for learning in our public schools," she said.
On school resumption, the commissioner, who noted that the ministry could not give the exact resumption date, said the government was watching the trend of the pandemic.
"We cannot say specifically that we are going to open on so and so date. We are also working with the federal government because it is not a decision that any state can take unilaterally.
Opinion: KGExpress.ng My Latest Discovery in the Streets of Lagos
By: Peter Oluka
Lately, I have been seeing some KG Express "KGExpress.ng" bikes in parts of Lagos. In fact, my observation is that they have been conducting pilot operations since the COVID-19 lockdown.
While I was hunting for news relating to the COVID-19, I saw some of their riders along Allen, Ikeja GRA, Mushin and Victoria Island showing that they cover whole of Lagos already!
It is not like they are the only new pick-up and delivery startups I noticed on the road, but there is something different about their mode of operations. Just click on the website before you continue with the article:
Did you notice something? The website is simplified, not long stories and I think this reflects in their operations in general.
Actually, merchants are capitalising on the sudden boom in e-commerce like grocery to creatively and cautiously engage with logistics marketplaces for last mile delivery.
Aside that, the pick-up delivery services were in high demand in respect to rapid expansion of healthcare COVID-19 home delivery service during the lockdown.
They offered online marketplaces contactless delivery options for residential delivery. In fact, post-covid-19, this will even become the new normal.
Pick-up and delivery of goods are demand responsive. For this, the request should be available in real time and must be considered in real time only.
So, for we that are in Lagos, this is a good option.
Instead of spending man-hour in traffic and most times, you end up not getting to your destination. Why not, from the comfort of your room book for a pick-up service and the gift-item or parcel is delivered hassle free.
I understand the skepticisms that sometimes greet some of these technology induced solutions. There are reported cases of pilfering, dumping of letters of parcels, theft, etc.
But, if the idea of pick-up and delivery is working elsewhere, it implies that we need to get two things right: human and technology.
So, back to KGExpress.ng, I strongly believe that this startup is an offshoot of Kaiglo online marketplace!
So, one of those days I hailed-down one of the bikes for a chit-chat. The young man who identified himself as Ajibola allowed me few minutes, because to him, "delivery is about speed". I recorded that down as good point.
On the cause of our brief interaction he confirmed they actually started operations a week to the first lockdown pronounced by Federal Government which affected FCT, Lagos and Ogun State.
He said they predicted an increase in demand for capacity in response to a surge in orders. I marked that in my book also. In other words, KGExpress.ng understands the pain of the customers – Longer wait times for deliveries can cause depression.
In other words, they have factored in 'how to deliver faster'. To me, they are probably going to build or rent warehouses that will form hubs for 'drop-offs and pick-ups'.
I strongly they understand that automation and scaling up operations will assist them more. Amazon's book is there to take a leaf from.
So, I probed further to understand how they are balancing loads across networks and route optimisation, at that point, my impromptu interviewee signalled that I have to let him to – customers are waiting!
So, I believe that KGExpress.ng team will eventually read this piece. I want to urge them to defile odds and remain different. Yes, let have a company that we can actually trust such they become a household name.
I am confident about this.
Also, they should take the matter of communicating with the customer during delivery (interactive delivery management) and the customer experience very seriously. This has cause the downfall of many logistics and delivery companies/startups.
Real time notifications or tracking of deliveries is paramount while they are preparing for the post-COVID19 world.
Today, fast delivery is the trend while our environment gets ready for even green delivery.
The primary objective in any pick-up and delivery business is to reduce the delivery time to the minimum. The total delivery time includes travel time, loading time, unloading time and waiting time. Today, technology is so advance that the optimization is being done at every step in order to reduce delivery time.
Kaiglo's investment in reliability will increase their market value. A toast to the new entrants!