ABCON Seeks to Become Payment Agents for Diaspora Remittances
The Association of Bureaux De Change Operators of Nigeria (ABCON) has appealed to the Central Bank of Nigeria (CBN) to make Bureaux De Change (BDCs) payout agents for Diaspora remittances.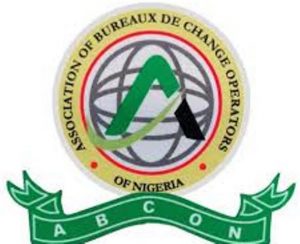 Alhaji Aminu Gwadabe, ABCON President, made the request in a statement over the weekend. He urged the central bank to leverage on the over 5,000 licensed BDCs across the six geopolitical zones of Nigeria to get the greenback seamlessly to beneficiaries.
Gwadabe said the plan would help in providing a more convenient channel for Nigerians in the Diaspora to remit funds back to the country to boost economic development.
According to the ABCON boss, the annual remittance inflow of close to $25 billion was critical to Nigeria's currency management and stability and should be given seamless flow to the economy.
Such funds, he added, would support Nigeria's balance of payment position, reduce dependence on external borrowing and mitigate the impact of COVID-19 on foreign exchange inflows into the country.
He said BDCs remains the largest foreign currency operators in Nigeria, hence making them payout agents for Diaspora remittances will protect the market from forex cartel that refuse to follow rules by the apex bank.
He explained that such move, would help in achieving market price equilibrium, give depth to the forex market, boost dollar liquidity in the market, enhance foreign reserves accretion and promote exchange rate stability.
Continuing, the ABCON boss said assigning such role to BDCs would enhance their operational capacity and sustainability while solidifying the defense of the naira against other currencies.
According to Gwadabe, the need to bring BDCs into the Diaspora remittances collection business has become exigent following reports of abuse by Mobile Money Operators (MMOs) opposed to paying remittances beneficiaries in dollars as mandated by the CBN.
On November 30th the CBN stated that beneficiaries of Diaspora Remittances through International Money Transfer Operators (IMTOs) shall henceforth receive such inflows in foreign currency (US Dollars) through the designated bank of their choice.
Gwadabe applauded the CBN's directive, saying it would put an end to malpractices perpetually making dollar scarce and keeping the local currency at the mercy of the greenback. He said the CBN directives have helped to usher in naira rebound to N465/$ in the parallel market and should be upheld.
Analyzed data on IMTOs inflows into the country over the past year, and through investigations discovered that some IMTOs, rather than compete on improving transaction volumes and create more efficient ways for Nigerians in the Diaspora to remit funds, resorted to engaging in arbitrage arrangements on the naira-dollar exchange rate, which to a large extent resulted in a significant drop in flows into the country.
This encouraged the use of unsafe unofficial channels, which also supported diversion of remittance flows meant for Nigeria, thereby undermining Nigeria's Foreign Exchange management framework.
Gwadabe insisted that for Nigeria to get the full value of what is due to her in the remittance market, BDCs have to be included in the remittances payment channels and allowed to receive funds from Nigerians in Diaspora.
He listed importance of migrant remittances to the economy to include serving as a lifeline for the recipients small house hold in the economy and used for health, nutrition, education and societal needs.
The remittances are also higher than both Foreign Direct Investment and foreign aids flow to the economy and still, are cheaper sources of funds.
The World Bank had predicted that inflow from Diaspora remittance will hit $21.7 billion this year, as against the $23.8 billion the country recorded in 2019.
The World Bank had hinged the drop in remittances from Nigerians living abroad on an account of the double whammy of the COVID-19 pandemic and the attendant economic crisis that has continued to spread.
It had stated: "Remittances are helping to address the impact on African households. Nigeria remains the largest recipient of remittances in the region and is the seventh largest recipient among LMICs, with projected remittances to decline to around $21.7 billion, a more than $2 billion drop compared with 2019."
Wema Bank Begins Bootcamp for Hackaholics Finalists
Wema Bank has commenced the Virtual Bootcamp for its Hackaholics (2.0) Accelerator Program.
A statement explained that the finalists, pooled from over 500 applications, were revealed during the two-day virtual pitch program last year.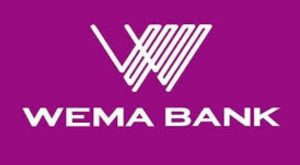 The pitch program began with an opening remark by Mr. Ademola Adebise, the Managing Director, Wema Bank.
He commended the startups for their efforts and willingness to contribute to the growth of Nigerian society.
He had said, "We are very proud to create a platform where businesses can have access to diverse resources that can enable them to provide solutions to prevailing everyday challenges. This is born out of our aspiration to create innovative solutions that can help us as a bank, our environment and the country at large.
"In its second year, we are very excited to have started an initiative focused on creating commercialisation opportunities for participating businesses by leveraging top-notch resources needed to give their solutions a competitive edge in the market."
The first day of the pitch program was an avenue for participating startups to prepare and get to know more about Hackaholics 2.0, the evaluation criteria, an overview of each identified industry, market demands and needs, the importance of tech in these areas, and a session for questions and answers.
U.S.-Based Nigerian Billionaire Inches Close to Purchase of Fidelity Bank
Dr Oluleye Adigun, a U.S.-based Nigerian billionaire, has revealed ongoing effort to invest N3 billion ($6.8 million) in Fidelity Bank through shares acquisition.
Adigun said that the acquisition was part of his planned investment in the Nigerian economy, adding that the process of buying Fidelity bank was almost done, attributing the little delay to the COVID-19 pandemic.
"The Fidelity Bank purchase is almost done. COVID-19 delayed the process a little due to everything closing down, but the process just picked up again. I was told I have to open a bank account and will need BVN. I am planning to come to Nigeria to do that as soon as possible.
The Osun State-born billionaire is the owner and Chief Operating Officer of Golden Glades Treatment Centre, as well as Adigun Investment Group, with stakes in nine companies operating in commercial real estate, several e-commerce companies. as well as wind and solar energy.
Others are aviation, with four private planes, a technology company, which owns computer software/applications, and six clinics in the healthcare industry.
"Mr. Peter Aletor, Managing Director for Apel Asset Limited, and a friend, Mr Tosin Afolabi, have been very helpful on it.
Afolabi will be partner in my bank venture in Nigeria with small share," he said of his foray into the Nigerian economy.
Adigun expressed willingness to bring his airline company, healthcare, technology as well as solar and wind energy to Nigeria in the future.
"I am interested in investing in Nigeria because it's my father land. I believe there has to be a way of doing something in my own country and be successful in it.
"I have touched almost every industry here in the U.S. and very successful in it. I have done business with people in other countries like South African, Zimbabwe, Jamaica and Europe. I want to do same in my own country," he said.
He added: "The Nigerian economy has great potential. Nigeria has everything to be giant in the world. We have the smartest people in Nigeria.
"With the right people, with great mind and good intentions, Nigeria can be like U.S. and other thriving countries. I need to build my own too. Nigeria is my home regardless of what I have here in U.S."
He narrated how his previous efforts to purchase failing Polaris Bank in Nigeria was thwarted, on the grounds that he was not known in Nigeria and being an investor from Southern Nigeria.
Adigun described the experience as very horrible, saying that the task of building a greater Nigeria was a collective responsibility, which must be devoid of ethnic sentiment.
"When I decided to start investing in the Nigerian economy, I first heard of Polaris Bank. So, I decided to buy a failing bank and Polaris came up through my connections with CBN.
"I was connected to Mr. Peter Aletor who is coordinating with AMCO in buying 80 per cent shares of Polaris Bank and save it from closing. I was later informed by Mr. Peter that Polaris board members met and decided that they are not selling control of the bank to a Southerner," he said.
How WorldRemit Continues to Lead the Way in Nigeria
Annual remittances to Nigeria are estimated to be approximately $24bn, accounting for 6% of GDP, according to research by PwC. The importance of these overseas transfers has been amplified by the global pandemic and economic downturn.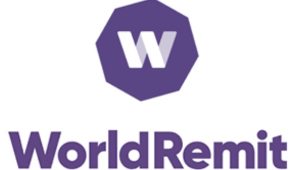 In response to the Central Bank of Nigeria's Directive on international money transfers, WorldRemit was the first cross-border payments business to make it possible to send money from countries including the United Kingdom and the United States so that it can be received in US dollars in Nigeria, both for cash pickup collection and into bank accounts.
As a leading international cross-border payments company which is headquartered in London, WorldRemit continues to offer greater convenience for senders and recipients. Here's what Eniola, a UK-based father of two had to say about his experience of sending money to Nigeria:
"It's obviously a really tough time for everyone. I'm glad that WorldRemit is still great value for money transfers to Nigeria which allows me to keep supporting my family and friends.
"The CBN rules took me by surprise but luckily WorldRemit was already prepared! As most of us are trying to keep in touch with people back home through WhatsApp and Facetime, the networks are often jammed but my family and friends still receive notifications once the money has been sent.
"Many of them have also downloaded the WorldRemit Transfer Tracker app so they know exactly when to expect their money. Even though the coronavirus has meant other plans are on hold, I'm happy that I can still support family and friends in Nigeria. I'm grateful to this platform for providing a fantastic service even during these tough times."
WorldRemit has the largest bank payout network for transfers to USD bank accounts in Nigeria, which includes Access Bank, FirstBank, Fidelity, GT Bank, UBA and FCMB, with ongoing plans for further expansion.
Cash pickup in USD is also available from the following banks: Fidelity Bank, First Bank, Access Bank, Polaris Bank, FCMB, Zenith Bank and Union Bank. For added security and convenience, both senders and recipients automatically receive transaction and PIN numbers via SMS and email, for cash pick up. Recipients must present both numbers along with their ID at cash collection points.
Last year, Nigerian singer Patoranking became the Global Brand Ambassador for WordlRemit's Africa-focused Entrepreneurs Programme which provides mentorship and investment opportunities to entrepreneurs in Nigeria, Ghana, Kenya and Zimbabwe.
Through its ongoing community engagement, swift action on USD payout and innovative products, this company has demonstrated it's lasting commitment to Nigeria.