ADVERTORIAL: GOVERNMENT INSTITUTIONS' UNHEALTHY FIXATION WITH PRICE FIXING
The Centre for Social and Economic Rights (CSER), a civil society organisation, is becoming increasingly worried about attempts by institutions of state in Nigeria to fix prices of goods and services in a free enterprise system. These have come in the shape of government organs/agencies issuing directives to private businesses on what prices they should charge for their goods/services.
Ordinarily, these would have been dismissed, but for the fact that they are being championed by the Federal House of Representatives and very shockingly, the National Broadcasting Commission (NBC).
On 1 September 2020, Daily Independent quoted acting NBC Director-General (D-G), Professor Armstrong Idachaba, as ordering the Management of MultiChoice Nigeria to revert to old prices and stating that the company cannot downsize despite the severity of the economic climate. Idachaba spoke to the newspaper after a meeting with the MultiChoice Management to discuss the recent price adjustments announced by the pay television company. MultiChoice had explained that it adjusted prices on some of its DStv and GOtv packages after considering the impact on the consumer, rate of inflation at 12.82%, the highest in 27 months, content costs and efficiencies within the company.
"They said they are committed to keeping their business in Nigeria but are affected by currency devaluation and inflation rate. They said their fears are that they may lay off Nigerians in their employment if they have to remain in business bearing in mind the present unfavorable circumstances of doing business. They gave examples of other companies that are closing shop because of economic challenges," he told Daily Independent.
A similar directive was issued a few weeks earlier, when he directed the company to suspend the said tariff adjustment and asked to know why MultiChoice did not inform the NBC before announcing the price adjustments. He also promised to invite StarTimes, MultiChoice's rivals, to give reasons for the 30% price adjustments made on its packages.
Interestingly, Idachaba admitted that the NBC lack the power to fix prices, saying: "With regards to broadcasting, there is nowhere in the Act of the commission, which gives us the power to fix prices."
CSER applauds Idachaba's honesty, but is concerned by NBC's latent desire to legislate on prices and private businesses' response to harsh economic/operational conditions.
"I am told, but I have not confirmed that the Telecommunications Act gives the NCC the power to determine prices… We have no provision to regulate the prices that those who offer broadcast services fix, but if, in the course of fixing prices, we find out that it is very exploitative and injurious to the consumers, we have the power to call them to order, which we have done severally," Idachaba said.
On 18 August 2020, the House of Representatives directed StarTimes, to revert to its old tariffs. Hon. Uyime Idem, Chairman of the House Ad-hoc Committee investigating the non-adoption of Pay-As-You-Go billing system by Pay TV firms, said the increment is ill-timed in view of the harsh economic realities occasioned by COVID-19.
"We are in a limbo at the matrix used to arrive at the current price regime. The timing for the increment was wrong, unfortunate and insensitive considering the harsh economic realities occasioned by the COVID-19 pandemic. We will like StarTimes to as a matter of urgency revert to the old subscription tariff in the interest of Nigerians," Idem said.
Star Times, according to reports, attributed the adjustments to the new VAT regime, exchange rate volatility and high cost of providing alternative source of power.
We recall that the 8th session of the House and Senate illegally attempted to foist a billing model on MultiChoice Nigeria, an indication that this interference is not new.
CSER is disappointed that the House is playing to the gallery just to be seen as concerned about the people when facts decline to support such. We are equally worried that the NBC, a practice regulator, is trying to assume price-regulatory powers. Idachaba admitted that the Commission had previously directed pay TV operators to suspend price increase.
We wonder where the Commission derived the powers to order private businesses on how to respond to threatening economic situations. We know how life-disrupting job losses are, but they are unavoidable in the basket case Nigeria has become.
These institutions appear to ignore the fact that Nigeria operates a liberal economic system, which thrives on the balance of the interests of businesses and the consumers. It is not out of place for government to intercede-not interfere-but such intercession should not hurt private businesses and, importantly, the consumer it seeks to protect.
Issuing stop orders to private enterprises through the media could serve to incite consumers against businesses. It is self-serving and injurious to national economy.
NBC and the House of Representatives need to realise that they are in grave error on this score. First, NBC has no power over prices. Same for the House, which needs to understand that its resolution is no law. Nigeria operates a free enterprise system, not the discredited command economy.
The interference of the House and NBC in a matter between a private business organisation and its clients is needless. We can understand intercession when such involves abridgement of rights, but that is not the case in this instance.
The House cannot act Moses the Lawgiver in pricing, which is the result of interplay between supply and demand and not drunken populist posturing.
NBC and the House are not unaware that prices of goods and services have been affected by the increase in the rate of VAT, which is collected on behalf of government and remitted to same.
Since the outbreak of the COVID-19 pandemic, from which the House and NBC are keen to reap emotional dividends, providers of other goods and services, including government agencies and departments, have raised prices to reflect the current economic situation.
The National Electricity Regulatory Commission has approved increase in energy tariffs, effective 1 September, 2020. Petrol pump price has been raised to N151.56.
The Federal Airports Authority of Nigeria (FAAN) hiked the pre-paid toll payable at Lagos' Murtala Muhammed International Airport (MMIA) toll gate users from N10,000 to N40,000. FAAN, within the same period, raised its Passenger Service Charge (PSC) from N1,000 to N2, 000. The Nigerian Railway Corporation (NRC) has adjusted train fares on the Abuja-Kaduna route by 100%. The new fares are N6,000 for First Class, N5,000 for Business Class and N3,000 for Economy. VAT rate has risen from 5% to 7.5%.
A major contributor to the soaring costs is the volatility of the Naira, which trades officially at N387 to $1 and N480 to $1 on the parallel market.
With the highest rate of inflation in 27 months, prices of goods and services have risen steeply. Without commensurate price adjustments, providers of goods and services, including government agencies, will not offer the same quality or go out of business.
Price regulation, understandably, is hugely appealing. Its appeal has been strong from the earliest times because it promises protection to groups that are most hard-pressed to meet price increases. The Old Testament prohibited interest on loans to fellow Israelites, while medieval governments fixed the maximum price of bread.
But Nigeria, it has to be stated again, operates a free enterprise system that ensures that resources are allocated based on supply and demand. It promotes consumer liberty to choose, encourages market competitiveness, ensures consumer voices are heard and determines what products or services are in demand.
Supply and demand create competition, which helps ensure that the best goods or services are provided and makes the market attractive to investors. Nigeria needs investors, especially from abroad. But NBC and the House fail to realise that behaving like Soviet-era price control agency discourages investments.
Without investments, jobs are harder to find, tax revenue shrinks, consumer choices in goods/services are fewer and the society is worse.
The "sympathetic" House members should be capable of better conduct than cheap showboating. In other climes, the government is focused on initiatives designed to help citizens afford essential commodities, not luxury goods/services. NBC, we believe, urgently needs to focus on its regulatory duties, which do not include price regulation and impotent directives.
Nelson Ekujumi
Executive Director
NCC Arrests Man for Hacking into DSTV System
Nigeria Copyright Commission (NCC), has arrested one Mr Aliu Olalekan, for allegedly hacking into DSTV system and watching the channels free without subscription.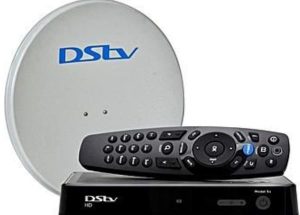 Mr Matthew Ojo, NCC Director in the Lagos Directorate Office said this while speaking with newsmen in Lagos, on Tuesday.
He said that the suspect used to watch DSTV channels free without subscription on his Android phone via an app which he downloaded on google play store.
"This suspect distributed the know-how to his telegram followers and on his blog with the aim of gaining more followers and viewership on his blog and makes more money through google ad-sense.
"The operation was based on surveillance which had earlier been carried out by the Multi-choice team and verified by a copyright inspector, " he said.
He added that the arrest was made in collaboration with a team of copyright inspectors led by the Head of Enforcement Department, Mr Charles Amudipe.
Others included; a team from Multichoice Nigeria led by Mr Umar Ibrahim and policemen from Lagos Command Headquarters, Ikeja.
Ojo said that the joint team conducted an anti-piracy operation at the premises of the culprit in Amukoko, Lagos.
According to him, the suspect was contacted on phone by a member of the operation team on the disguise of patronising him. "The suspect came out to meet the caller and in the process of discussion, he was apprehended.
"The suspect took the team to his resident. The squad paraded his one-room apartment and recovered his laptop and phones used in perpetrating the ungodly act. "He was arrested and brought to the copyright commission office for further investigation, " he said.
Ojo said that, on getting to the commission's office, the statement of the suspect was taken and the inventory of items seized from him taken. He said that investigation on the matter was still ongoing and if found guilty the suspect will be charged to court.
NCC, Digital Encode Support NITRA Innovative Tech Forum On Post-COVID-19 Strategies
The Nigerian Communications Commission (NCC), Nigeria's telecommunications regulator and Digital Encode, Cybersecurity and Compliance advisory company, have indicated interest to partner with the Nigeria Information Technology Reporters Association (NITRA), the national umbrella body of ICT reporters, as it organizes a forum that will x-ray the industry's future plans for ICT growth post pandemic era.
The event, slated to hold on October 15, 2020, will seek to discuss the needs for a fortified ICT sector after the COVID-19 era, and the level of preparedness of ICT stakeholders to embrace the challenge of being pivotal to the stability and growth of all other sectors.
A statement from NITRA National Secretariat in Lagos indicates that due to the pandemic and need to observe the COVID-19 protocol on social distancing, the event will be held via a Webinar.
This year's theme, "Multi-stakeholder Approach To National Recovery Post-Pandemic", is in line with the annual event's generic theme, 'NITRA Innovative Tech Forum', a contribution by NITRA to the development of Information and Communication Technologies (ICTs) innovations and policies in Nigeria.
Prof. Umar Danbatta, executive vice chairman, NCC is expected to deliver the keynote speech at the event and will throw more light on Federal Government's plans, programmes and policies on post-pandemic strategies using ICT.
Dr. Adewale Obadare and Dr. Seyi Akindeinde, founders of Digital Encode, while accepting to support the event expressed their readiness to offer their expertise in Cybersecurity for organisations to prepare against cyber- attacks with the new normal.
They will also highlight areas that are high risks that need fortification in terms of cybersecurity.
Speaking on the event, Mr. Chike Onwuegbuchi, national chairman, NITRA, noted that as the COVID-19 pandemic continues to leave its negative trails across the globe, economic reboot for countries will not only depend on how well they readapt to the new normal, but also more on their recovery plans.
According to him: "While the federal government has consistently expressed its willingness to set all policies in place to engender growth, and accelerated implementation of these policies, private sector firms have also shown great hunger for the task ahead in post-COVID-19 era.
However, the question that needs to be answered is whether all stakeholders are ready for the required task ahead."
The event will also offer participating companies opportunities to publicize some of their individual efforts at contributing to reacting a soft landing or lifeline for SMEs and other ancillary companies as the pandemic threatens their survival.
Digital Encode is a multi-award winning and leading consulting and integration firm that specializes in the design, management, and security of business-critical networks, telecommunications environments and other Information Technology (IT) infrastructures.
NCC Threatens Illegal Users of GSM Boosters with Arrest, Prosecution
Nigerian Communication Commission (NCC) has warned telecom consumers to desist from using illegal GSM boosters.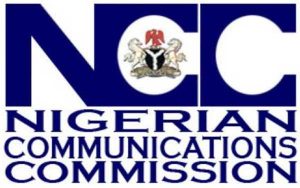 The commission also said that anyone caught using a GSM booster without obtaining approval of a duly licensed network operator will face arrest and prosecution.
GSM boosters are devices that transmit and receive telecommunications signals and can therefore interfere with other radio frequency equipment.
Ikechukwu Adinde, director, public affairs, NCC, said in a notice published on NCC website, that only licensed network operators are allowed to use GSM boosters.
The booster, also known as amplifier or repeater is made up of three main elements – exterior antenna, amplifier, and interior antenna.
They form a wireless system to boost cellular reception
"Members of the public should note that, willful interference with any wireless telegraphy is an offence under Section 16 of the Telegraphy Act, 2004,"it said
The agency said it will not condone any flagrant breach of this law.
It has also enforced measures to prosecute offenders.
Accordingly, monitoring mechanisms have been put in place and anyone caught using a GSM booster without obtaining approval of a duly licensed network operator will face arrest and prosecution.
"Any member of the public with useful information regarding the illegal use of GSM Boosters should contact the Commission on 09-4617000/7351 or send an email to [email protected]," the notice said.
"Individuals desirous of using GSM Boosters should note that they can only do so in conjunction with licensed network operators," it added.