African ICT Foundation Calls for Adoption of Artificial Intelligence in the Continent's Healthcare Challenges
The African ICT Foundation (AFICTF) has advocated that artificial learning and machine language will change the future by improving treatment design, fine tuning diagnosis and improving accuracy and speed of detection, improving clinical administration, patient experience and general human life.
The Foundation made its position known in a paper presented at the annual seminar of the Lagos University Medical Society, hosted by the Faculty of Pharmacy of the Lagos University Teaching Hospital with the theme: Artificial Intelligence in Health designed to inform the members of the profession about latest technology advance in health care.
A member of the Board of Trustees of the Foundation, Mr. Oludare Akinbo who spoke on the topic: 'AI in Medical Practice-Future of Healthcare' noted that media attention has largely centred on the ability of AI/ML to transform how clinical care is delivered through better diagnostics and treatments.
According to him, IBM's Watson supercomputer is still the best-known appliance for Machine Learning adding that Watson is mainly used in the medical and financial sectors.
He disclosed that there are 121 digital health companies leveraging AI/ML and have raised a total of $2.7B with 206 deals from 2011 through 2017, which just over 10% of all venture dollars invested in digital health during that period.
He said also that funding for AI/ML companies peaked in 2016 at $776.4M representing nearly one-third of total funding to AI/ML companies since 2011.
Quoting a 2016 report from CB Insights, Akinbo said that about 86% of healthcare provider organisations, life science companies, and technology vendors to healthcare are using artificial intelligence technology saying that by 2020, these organisations will spend an average of $54 million on artificial intelligence projects.
Akinbo stated further that many AI technologies are cropping up to help people streamline administrative and clinical health care processes.
"Various professionals and reports predict that artificial intelligence and machine learning (AI/ML) will diagnose disease better and earlier, treat illness more precisely, and engage patients more efficiently than today's healthcare system does. On top of this, AI/ML is expected to streamline business operations and restore sanity (and humanity) to the clinician experience", he said.
He also noted that the major technology giants have ventured into healthcare and thus already changing the future of healthcare and promising more radical changes for the better in the nearest future.
"I will say you can't liken this to a rolling stone that gathers no moss, but a raging powerful avalanche that won't stop for anything in it's path", Akinbo stated.
On why the health care providers need to embrace technology, particularly, machine learning, Akinbo stressed: "machine learning undoubtedly helps people to work more creatively and efficiently. Basically, you too can delegate quite complex or monotonous work to the computer through Machine Learning-starting with scanning, saving and filing paper documents such as invoices up to organizing and editing images."
He noted that the Foundation supports initiative that deploys ICT solve healthcare problems in Africa, listing the 10 common ways AI is changing healthcare now and will in the future to include: Managing Medical Records and Other Data, Doing Repetitive Jobs, Treatment Design, Digital Consultation Apps, Virtual Nurses, Medication Management, Drug Creation, Precision Medicine, Health Monitoring and Healthcare System Analysis.
JAMB, NSCDC Wage War on Fraudulent CBT Centres, Others
Joint Admissions and Matriculation Board (JAMB) and the Nigeria Security and Civil Defence Corps (NSCDC) have entered into an agreement to crack down on Computer-Based Test (CBT) centres and ePIN outlets that are charging above stipulated fee in this year's Unified Tertiary Matriculation Examination's (UTME) registration exercise.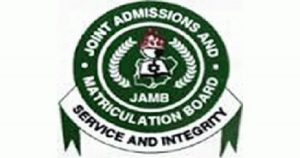 The cost of ePIN is N3,500, cost of material is N500 and N700 serves as commission for CBT centre, bringing the total registration fee to N4,700.
Prof. Ishaq Oloyede, registrar of JAMB, stated this during an interactive session with top echelon of NSCDC, representatives of bank and mobile money outlets as well as other stakeholders in Abuja recently.
Oloyede lamented that many people are making money illegitimately from the UTME registration process by charging prospective candidates above the stipulated fee amid the robust commission accruing to them.
His words: "Many people make illegitimate money from the examination and we will be destroying the nation, if we don't get things right.
"Prior to 2018, we sell form for N5,000; but the Federal Government considers so many things and felt the money was much and in 2018, President Muhammadu Buhari decided that the cost should be slashed; which brought the cost to N3,500.
"Also, prior to this time, there were unscrupulous people selling as high as N10,000. We now democratised the sale of the forms, to make it available so that it will not be possible for those selling to hoard the forms.
"The effect of the expansion is that some people are still penetrating the banks, thereby increasing the cost of the sale of form."
Speaking further, at the event that also witnessed the parade of two elderly men arrested in Delta State by NSCDC for registering candidates for N5,500, Oloyede said the Board has already revoked 11 CBT centres for various infractions.
The JAMB boss, who expressed delight that NSCDC will now play a major role in ensuring that operator of centres that charging above the stipulated amount are promptly arrested, said the Board will made available security device to state commandants of the corps that will detect any reported case of infraction in CBT centres
On his part, Abdullahi Mohammadu, commandant General of NSCDC, expressed the readiness of the corps to arrest and prosecute individuals that engage in unwholesome practices in the ongoing UTME and Direct Entry registration exercise.
The Commandant General, who went down the memory lane on the corps exploits in ensuring the successful conduct of various examinations in the country, assured JAMB of the desired support.
Financial Inclusion Agents Groan as SANEF Fails To Achieve Interoperability
Two months after, financial inclusion agents under the network of Shared Agent Network Expansion Facility, SANEF are yet to enjoy interoperability promised them, Nigeria CommunicationsWeek checks reveals.
It would be recalled that Ronke Kuye, managing director, Shared Agent Network Expansion Facility, SANEF, disclosed in October last year at Inlaks digital summit that they will achieve interoperability by November last year. She said that interoperability has posed a major challenge for agents under the SANEF programme as agents are unable to open any bank account for customers from one unit.
"By November (last year) banking agents under SANEF programme will begin to open accounts and make transactions in all the banks from a single unit. By then we would have achieved interoperability," she said.
However, Nigeria CommunicationsWeek investigations revealed that as at this week that feet has not been achieve as financial inclusion agents visited still can't transact on different bank from one source.
Fasasi Sarafadeen Atanda, managing director, Ecosystem Hybrid Network – a financial inclusion agent, who spoke to us described interoperability as open banking that allows customers at agent banking location to be able to access banking facility of any of their choice of brand bank at a single agent unit.
"Achieving interoperability at agency banking level is something that has to involve a lot of technology integration before they can achieve that as it is now it is still individual agents opening account on individual banks. For instance, if I want to open for twenty banks, I will have to be enrolled as agent by all the twenty banks. I have to be logging out out from one portal to another. That is the situation we are in as at today," he said.
"As it is today, the major challenge we have is actually interoperability because some banks are not allowing inflow of transactions from banks they don't have good relationship with or they don't have good perception about.
"They see it as competition and prevent instant inflow of transactions from such banks to their bank. Also in terms of wallets, today you cannot move money from Paga to Firstmonie or from Opay to Firstmonie. CBN and SANEF need to intervene for banks and wallets to see themselves as partners not competitors for us to deepen financial inclusion in its real sense.
"However, some of these things happening in the field, CBN and SANEF may not be aware; some of these issues I have highlighted may be deliberate for business sense and may also not be deliberate because of technology.
"Because there are no standard set for digital banking in Nigeria, some banks are not supposed to be playing in digital banking space because the level of their technological deployment cannot accommodate huge instant transactions to their bank.
Moreover, if we have to achieve full interoperability, there is needed to set standard for technology deployed by banks, super agents and mobile money operators," he said.
According to Victor Olojo, National President, Association of Mobile Money and Bank Agents of Nigeria (AMMBAN), "Financial inclusion should enable people irrespective of whatever financial institution they are operating. It means, if I have a Paga wallet I should be able to send money from my Paga wallet to Quickteller or PocketMoney wallet. Presently, this is not happening. What we have in the market place today is using different point of sale terminals for different banks, in that regard, I 'm using 10 PoS for 10 banks. The ideal situation should be one PoS from Bank A should be able to attend to customers from nine other banks.
"That will solve the problem and the money I spent in buying the other nine PoS for other banks could be invested in the business. Imagine investing N900,000 in other areas of my mobile money business that will assist in driving financial inclusion. If interoperability issue is resolved, it means a problem of financial inclusion would have been adequately addressed".
Ship Owners to Benefit from $200m Cabotage Fund- Amaechi
Chibuike Rotimi Amaechi, minister of Transportation, has announced that Ship owners will now benefit directly from the $200 million Cabotage Vessel Financing Fund (CVFF).
A committee chaired by Dr. Dakuku Adol Peterside, director general, Nigerian Institute of Maritime Safety and Administration (NIMASA), has also been set up with guidelines for disbursement of the funds.
Amaechi made this known at a meeting organised by NIMASA for Cabotage Stakeholders in Lagos, Thursday. Speaking to newsmen shortly after the meeting, Amaechi said, "In the past, the money was applied to building maritime university and faculties of maritime in other universities across the country. This would be the first time the money is applied to Ship Owners directly.
"We have also agreed today to set up a committee that will come forward with the proposed guideline which will be presented to the National Assembly. It is the committee that will determine if it will be a single digit or not; and the committee would be chaired by the DG of NIMASA ," he said.
Amaechi explained that as part of efforts to mitigate the risk involved in disbursing the funds, financial institutions would be involved and the fiscal risk would be borne by the banks involved.
"The banks will be involved in developing the criteria for the disbursement of the fund, so the risk will be borne by the lending institutions," the minister said.
Amaechi also noted that the committee would determine the percentage interest to be inserted in the procurement of CVFF.
Earlier, director general, NIMASA and head of the Committee, said the meeting was convened on the instance of the minister to discuss the singular issue of CVFF disbursement.
He said after extensive discussions with the relevant stakeholders, it was decided that the committee should come up with the draft guidelines.
Dakuku said, "the minister will study this draft and pass on to the National Assembly for approval in line with the Cabotage Act. Thereafter, we will move to the next phase of actual disbursement, using the banks as platform."
He also disclosed two factors that would determine the disbursement of CVFF, "One factor will be how soon the National Assembly approves the draft guidelines and the other factor will be that the provisions of the guidelines will have to be followed adequately by the participating banks. So stakeholders have to meet these requirements before the disbursement of CVFF."
Responding, Mrs. Margaret Orakwusi, chairperson, Ship Owners Forum (SOF) expressed satisfaction at the development, noting that she would look forward to the disbursement of the fund and a better shipping industry where the fund would be utilized judiciously.