African ICT Foundation calls for partnership on Artificial Intelligence
The African ICT Foundation has called on institution, organization, startups and individuals who have expertise in the creation of intelligent drones, intelligent robots or other applications that are related to Artificial Intelligence to apply for partnership.
The Foundation, while making the call in a statement issued and signed by Mr. Bassey Emmanuel, executive secretary,  said partnering with the Foundation will afford these set of individuals and group the opportunity to expand and ultimately attain greater height in their
technology innovation pursuit.
"Are you an institution, organization, startups and individuals who have created intelligent drones, intelligent robots or other applications related to Artificial Intelligence with the hope of expansion and attending greater heights, we call on you to get in touch with us," the
statement announced.
The call, according to Bassey became necessary owing to a deal it recently sealed with the United Nations, where the African ICT Foundation is expected to assemble technology innovators in the areas of Artificial Intelligence on the African continent.
The statement added that if your activities fall into any of the listed categories and you are interested in the said venture; send a letter of intent to [email protected] for further processes.
The African ICT Foundation is an independent non-profit, non-partisan organization with a vision to formulating, evaluating and promoting ICT and Telecoms policies.
The Foundation is aimed primarily at creating job opportunities, accelerating innovation, and boosting productivity, and progress in the African economy.
Konnect Africa offers Broadband Internet Connection to all Isolation Centers in Sokoto State
Konnect, a subsidiary of Eutelsat Communications, pursues its ambition to connect the entire African continent to very high speed Internet, and more particularly in this context of the current health crisis.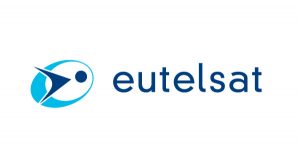 Konnect has recently proposed to offer broadband internet connection to isolation centers to fight against Covid-19 in Sokoto, a north-western state in Nigeria, where it will enable the real-time connection of centers, leading to an effective coordination of medical services and improved the care offer thanks to telemedicine.
With this offer, Konnect joins the fight of several African governments to combat Covid-19 by allowing access to care for the greatest number of people. Each isolation center will benefit from free broadband connectivity. This deployment is made possible through the partnership with Coollink, a foremost ISP in Nigeria.
Commenting on the agreement, Jean-Claude Tshipama, CEO of Konnect Africa, said: "This operation demonstrates our ability to meet as quickly as possible the connectivity needs of institutional and commercial structures, even in complex times like these. We want Sokoto State to benefit from our expertise and the quality of our broadband services by providing FREE connectivity to all isolation centers."
Shahin Nouri, CEO of Coollink, added: "Helping the Sokoto State Government to provide free satellite internet services to isolation centers is very important to us. It shows our engagement to deliver high-speed Internet anywhere in Nigeria and to help communities in crisis. Eutelsat Konnect has been a very important partner for us, and with such initiatives, is showing its commitment to the Nigerian market."
Sokoto State Government Commissioner for Health, Dr. Muhammad Ali Inname said: "Konnect has shown great concern towards the good people of Sokoto state by providing internet connectivity to three Covid-19 Isolation centers in the state. This gesture will go a long way in facilitating the management of Covid-19 patients in the state."
Konnect, in partnership with Coollink, has been operating in Nigeria since 2017, with the ambition of offering broadband connectivity to all segments of the population, in particular those located in unserved or underserved areas.
Konnect offers an affordable and flexible solution, available everywhere. Konnect will see its in-orbit resources increase tenfold with the entry into service of the EUTELSAT KONNECT satellite in the coming months. With a total capacity of 75 Gbps, EUTELSAT KONNECT will be able to provide very high speed Internet of up to 100 Mbps, guaranteeing full coverage of Nigeria and 40 other African countries.
Subscribers Seek Free Calls, Data as Palliatives
Telecoms subscribers have appealed to the telecoms companies to provide them with free voice calls, in addition to more data palliatives.
Deolu Ogunbanjo, president, National Association of Telecoms Subscribers (NATCOMS), who spoke during a recent webinar organised by the Nigerian Communications Commission (NCC), said the call became necessary to cushion the impact of the Covid-19 pandemic, which he said, had grounded global economies, and created so much challenges for telecoms subscribers across networks.
Ferdi Moolman, CEO, MTN, recently said the telco alone had provided 3.71 billion free SMS to more than 51 million subscribers across every state of the Nigerian federation; which he said was a projection that 75 per cent of all MTN subscribers, utilised the service while it lasted during the pandemic.
But while commending the telecoms operators for providing free SMS to subscribers, Ogunbanjo said: "Telecoms subscribers in Nigeria are also looking forward to the telecommunications companies in Nigeria to give free voice call and additional data palliatives to subscribers on their various networks."
Ogunbanjo commended NCC for setting up the pace on the consumer rights to seek redress by providing the 6-2-2 Toll-free line.
"The Mobile Network Operators (MNOs) have also done the same by providing the Toll-free customer care lines. He however said unfortunately, this is not so for other companies operating in Nigeria.
In other countries, we all know that companies do provide Toll-free redress /complaint lines as one the consumer's rights to seek redress anytime.
This Redress/Complaint Toll-feee lines should be provided by all companies operating in Nigeria that is expecting some form of feedback /redress on their products and services offerings, as this promotes consumer-centrism," Ogunbanjo said.
He drew the attention of NCC to the unwholesome practice of mobile phone importers and manufacturers, insisting that with a population of over 200 million people and a subscriber base of over 190 million subscribers as at April this year, Nigeria is a very big phones market and as such, all phones coming into Nigeria must be of standard quality and must satisfy the yearnings and aspirations of phone users, particularly as it concerns the phone chargers that come with mobile phones into Nigeria. "All over Nigeria, our electrical wall sockets are the 3-pin-plug type.
However, phone dealers, to our disappointment bring into Nigeria the 2-pin-plug phone chargers, a development that infringes on the consumer's right to product satisfaction in view of the fact that mobile phones are consumer durables," Ogunbanjo said.
He therefore called on NCC to engage mobile phone importers and manufacturers to ensure that all mobile phones coming into Nigeria come with 3-pin quality chargers.
CPN Says 5G Will Drive Economic Growth, Social Inclusion
Prof. Charles Uwadie, president and chairman in council of the Computer Professionals Registration Council of Nigeria (CPN), has said that the adoption of 5th Generation (5G) telecom network will drive economic growth and social inclusion in Nigeria.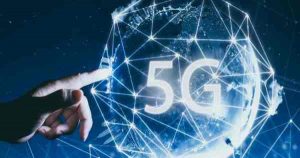 He stated this during a virtual press conference.
Uwadie said that the adoption of 5G had been touted as the next frontier of investment across the world.
He added at the press conference held to announce the agency's 2020 IT Professionals' Assembly and Annual General Meeting that the latest telecom technology could increase Nigeria's Information Communication Technology Sector's contribution to the nation's Gross Domestic Product. But he said 5G's adoption would not be without challenges in Nigeria.
"It is for this reason that the 2020 IT Professionals' Assembly would be considering the technological and regulatory challenges associated with the adoption of 5G viz-a-viz the future of frequency bands, deployment and coverage, device support, security and privacy, digital infrastructure challenges, outdated regulatory policies, removal of impediments to the expansion of digital infrastructures, commitment to actions that promote the long-term growth of the digital economy, misgivings and health concerns against it, among other issues'', he said.