Afrinvest Sees Fortunes in MTN, Airtel Stocks
Analysts at Afrinvest (West Africa) Limited have made case for investing in the shares of MTN Nigeria Plc and Airtel Africa Plc, saying their current prices are undervalued.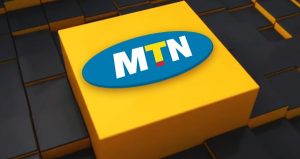 In report , Afrinvest said the telecommunications sector in Nigeria remains the fastest growing, the most resilient and the largest contributor to the economy's growth.
They noted that despite this, the sector is not at its full capacity yet, given weak broadband penetration at 37.8 per cent and the huge prospects for mobile money under the right regulatory framework.
They noted that these opportunities drive their optimistic outlook for the sector despite weak macroeconomic conditions.
According to the analysts, the major pressure point for the industry has been regulation, with NCC's heavy regulatory fines and policies to ensure fair competition restraining the growth of some major players.
" Similarly, regulation has restricted the expansion into other business lines with strong prospects such as financial services, unlike in markets like Kenya and South Africa. We believe the speed and flexibility of regulation would shape the trajectory of growth and investment in the sector," they said.
They noted MTNN and Airtel Africa Plc have market share of subscribers at 37.3 per cent and 27.2 per cent respectively.
The two companies have also continued to invest in telecommunications infrastructure to boost capacity and deliver superior services to customers, with annual capital expenditure of about N617.4 billion and N580.7 billion respectively over the past three years.
"With regulators loosening previously rigid rules and providing to telcos an even better opportunity to deliver financial services, we see another pathway for strong growth reminiscent of historical levels in the medium-term. The immediate worry is the unprecedented economic crunch brought by the COVID-19 pandemic worldwide, which could affect 2020 earnings. However, the industry is expected to remain resilient as the digital economy has boomed during the lockdown implemented to fight the pandemic," Afrinvest said.
It said that in its analysis shows that that MTNN (10.6x) and Airtel Africa (4.0x) are undervalued with an average P/E multiple of 7.3x compared with BRICS markets such as Brazil (11.6x), Russia (13.3x), India (13.4x), China (48.5x) and South Africa (12.5x).
"Put together with our positive outlook for the sector over the medium-term, we believe the opportunity is attractive. Based on our valuation of MTNN and Airtel Africa Plc, we arrived at a target price (TP) of N147.67 and N419.53 per share respectively, compared to N115.00 and N328.70 in that order as at yesterday.
Pantami Seeks Shift to Skill, not Certificate  to Boost Digital Economy
Dr Isa Pantami, minister of Communications and Digital Economy, has advocated for shifting of focus from certificate to skills education for the actualisation of Nigeria's digital economic drive.
Pantami made the call at the Graduation Lecture of the National Defence Collage Course 28, titled; "Digital Economy and National Development in Nigeria", on Tuesday in Abuja.
He said that digital literacy and skills was one of the pillars outlined for the development of the digital economy of Nigeria in line with the National Digital Economy Policy and Strategy (NDEPS).
The minister added that emphasis on certificate must be reduced in engaging labour force, urging that focus should be shifted to skills if the nation must catch up with development.
He said that many developed and developing countries such as China, United States and Morocco had shifted attention to skills rather than certificate, adding that many of them had established skills centres.
According to him, certificate is important but secondary to skill and that is why we must pay attention to skills in our journey to digital economy.
"The digital literacy and skills pillar recognises the fact that citizens are the greatest assets in any economy, including the digital economy. It will support the development of a large pool of digitally literate and digitally skilled citizens.
"We recently provided a platform, the DigitalNigeria.gov.ng platform, to enable Nigerians receive training in diverse digital skills. Over 36,000 Nigerians have enrolled on the platform since the 2nd of April, 2020.
"We are championing a paradigm change that lays emphasis on skills, in preference to merely having degrees without skills.
"The National Defence College is an institution that supports the development of skills and there are many digital techniques that can support the great work that you are doing here,'' he said.
Pantami stated that the digital economy was a prime catalyst for development, adding that in less than one year, government's modest efforts had already yielded remarkable results.
According to him, the recent first quarter Gross Domestic Product (GDP) Report released by the National Bureau of Statistics (NBS) showed that ICT contributed an unprecedented 14.07 per cent to Nigeria's total real GDP.
The minister further disclosed that the national security architecture must key into the digital revolution in tackling the prevailing security challenge using digital technology.
He explained that emerging technologies came with different solutions to security challenges of every nation such as data analytics, artificial intelligence, robotic technology, drone and many more.
"These are some of the emerging technologies that will go a long way in promoting security of nations. The security officials are in better position to look into and see how to customize them and make use of them."
Also, , Maj.-Gen. Bashir Magashi, minister of Defence, said the Federal Government had taken steps to adopt, adapt and internalise the digital economy in a functional manner.
Magashi, who was represented by Alhaji Sabiu Zakari, permanent secretary, said it was important that security and defence establishments show more than a cursory interest in the digital economy.
He added that the adaptation of digital economy could result in increased cybercrimes thus undermining national security.
"I wish to commend the Commandant, staff and the entire College community for their collective efforts in pursuing the ideals of the College.
"In particular, I commend you for organising the graduation lecture, which was exciting, educative and would be helpful to the economic and security needs of the Nigerian nation,'' he said.
Earlier, Rear Adm. Markson Kadiri, commandant of the collage, , said the lecture had become a key component of the training programme of the College and a major highlight of its annual graduation ceremonies.
Kadiri said that a total of 107 participants had successfully completed the course comprising 67 officers of the Armed Forces of Nigeria, seven Senior Police Officers and 15 participants from key Ministries, Departments and Agencies (MDAs).
Others according to him, include 18 senior military officers from the Armed Forces of friendly nations.
"A large part of the Course was conducted online, after the general lockdown associated with the COVID-19 pandemic.
"The Course was conducted under the theme "Economic Diversification and National Development in Nigeria". Economic diversification is a broad based strategy designed to cause positive and multi-sectoral economic growth and development,'' he said.
Top 5 Comedy Channels on YouTube in Nigeria
A good dose of laughter boosts the immune system scientists agree. And in between the daily hustle, laughter is a good outlet for releasing stress. Nigerian comedians have latched on the cracks in our cultural diversity and day-to-day interactions to create authentic and engaging content that is gaining popularity amongst local audiences. Here are the top five Nigerian comedy channels on YouTube you should check out.
Mark Angel Comedy
Mark Angel Comedy has over six million subscribers and more than a billion views. The channel has delivered undiluted comedy to its audience since 2013, making Emanuella into one of Nigeria's favourite characters. Emanuella is joined by Chukwuemeka, Denilson Igwe and Success as they get caught up in scenarios that reveal their ridiculousness and wittiness.
Nigeria Comedy Skit
Comedy skits have become a trend. Nigeria Comedy Skit collates skits from Nollywood movies and other Nigerian comedians who share content on the internet. Most of the videos on the channel are from Nollywood comedy stars, Aki and PawPaw but it also features videos from Sirbalo Clinic, Baba de Baba, Aboki 4 Christ and others. With over 150 million views, the videos on this channel are clearly leaving Nigerians laughing.
AY Comedian
AY Comedian is the official YouTube channel of Ayodeji Richard Makun, also known as AY, one of Nigeria's top comedians. His channel has over 120 million views with more than 600 000 subscribers and features hilarious videos from previous AY shows, AY skits with popular celebrities, AY Crib Sitcom and more. AY is particularly known for the "Who wants to be a Billionaire" skits where Akpos uses warri pidgin language to anchor a parody of the "Who wants to be a millionaire" show.
Official Broda Shaggi
Broda Shggi is referred to as Nigeria's number one fine boy "agebero". The "Oya Hit Me" comedian has over 500 000 subscribers and over 90 million views on his YouTube Channel,  Official Broda Shaggi. To get an idea of how funny he is, check out Big Brother Naija's Mercy Lambo slapping Broda Shaggi, when Broda Shaggi finally kissed DJ Cuppied or if you need to know what Broda Shaggi looks for in a woman. His goofy videos will leave you hooting with laughter. You can also watch musical videos too.
Yawa Skits
Yawa Skits is a comedy series about survival.  The channel has over 300, 000 subscribers and above 30 million views. The videos are based on the Kalistus daily struggle to earn a living by all means. Check out The Impersonator, The Accidental Drug Dealer and Bus Runz for a good laugh.
4 Ways to Ensure Your Business Software Provider is Doing All it Can to Protect Your Data
By Andrew Bourne, Regional Manager, Africa, Zoho Corporation
In the past few years, privacy breaches around the world have made technology users conscious about the way their data is being used. You only need to look at the growth of privacy-centric products like search engine DuckDuckGo to see how mainstream privacy awareness has become.
But data privacy issues don't just affect private individuals. They can have a massive impact on businesses, with the average data breach costing in excess of US$3.8-million. Surveillance companies, which rely heavily on showing ads to survive, collect user information even from adjunct properties (such as websites of service providers) without users' permission. B2B companies frequently use products and services from these surveillance companies, giving them access to their users' data.
What can you do to ensure that you find a business software provider that doesn't drag you into this trap?
1. Ensure they don't allow third-party trackers
Many business software providers use third-party trackers that allow them to study their website visitors. However, the apps they use to track them use that data to sell ads. This is known as adjunct surveillance. With the upcoming macOS Big Sur update, it will be easier for users to know which websites are tracking them.
When it comes to choosing a software solution for your organisation, look for the ones which entirely block third-party companies across all their properties. Another thumb-rule is that vendors who have ad-based revenue model, are dependent on selling your data so it's best to avoid them, if you are serious about protecting your data.
2. Look for regulatory compliance
While governments around the globe have generally been slow when it comes to enacting protective legislation, they have made up ground in recent years.
In South Africa, for instance the Protection of Personal Information Act (PoPI) recently came into effect, while the European Union's General Data Protection Regulation (GDPR) has been so since May 2018.
While being able to demonstrate compliance is by no means a guarantee that your business software provider will protect your data, it shows that they at least have basic privacy and security structure in place.
3. Regular communication around data protection
One of the most powerful tools any organisation has at its disposal when it comes to data protection is user education. The data and security landscape is, after all, evolving constantly and your business software provider needs to be on top of that.
If your provider is educating you on the latest data threats, it's a powerful demonstration that it cares about you keeping your data secure. Moreover, a provider that empowers its clients in this way is a good indicator that it's doing everything on its end to protect your data too.
4. It's honest about its revenue streams
In the business software space, the old saying about cheap being expensive can be further extrapolated to "free can prove really expensive".
If a service is free, think twice before using it in your organisation (no matter how much money you think it might save). Rather look for providers which at least have some form of paid product. This means they're much less likely to depend on ad-revenue and therefore expose your data to other parties.
Prioritising privacy
Over the past few years, millions of words have been devoted to talking about how valuable user data is. Because of the value, we have probably swung too far when it comes to surveillance and harvesting.
It's time to swing in the other direction. You should always own your data and, far from selling it, your business software provider should be doing everything in its power to protect it.