AIT Agrees to withdraw Suit against NBC
DAAR Communications Plc., owners of Africa Independent Television (AIT) and Ray Power FM, has agreed to withdraw their suit against the National Broadcasting Commission (NBC).
This came after the peace meeting attended by Nduka Obaigbena, president of the Newspapers Proprietors Association of Nigeria (NPAN), Ismaila Funtua, former president of NPAN; Sam Amuka, publisher of Vanguard Newspaper; Raymond Dokpesi, founder of DAAR Communications; and Ishaq Modibbo -Kawu, director-general of the NBC.
Obaigbena said: "The NBC also raised concerns about the non-adherence of the DAAR Communications group (AIT/Ray Power) to the Nigeria Broadcasting Code, despite repeated interactions on same; the NBC then cited lack of editorial balance by DAAR Communications as well as the lingering issue of non-payment of national network license fees by DAAR Communications.
"DAAR Communications Plc. defended its position saying it gives its team freedom to make editorial commentary on issues of the day relying on Section 39 of the Nigerian Constitution guaranteeing freedom of Expression, freedom to hold opinions and to receive and impart ideas without interference. "DAAR stated it had made some payments on account to the NBC but acknowledged that there were some defaults in the payment plan they submitted to the NBC, and explained that the defaults were due to decisions jointly reached," he said.
Coalition of Nigeria Consumers Kick against Multichoice over Proposed Price Hike
A Coalition of Nigeria Consumers has expressed concerns over the recent announcement by Multichoice Nigeria Limited, providers of Digital Satellite Television services on (DStv and GOtv) platforms, that it will increase its subscription price from June 1.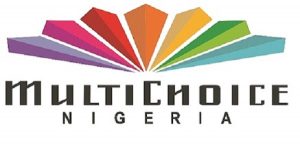 This was contained in a petition sent to the director-general of the Federal Competition and Consumer Protection Commission (FCCPC) through the F. S Onifade & Associates titled "powers of the commission to regulate price: abuse of power of dominace in markets and impending price hike by multichoice/dstv in Nigeria."
Festus Onifade, managing partner at the F.S Onifade & Associates said the petition was anchored on "Power of Abuse of Dominance" as provided for in new law FCCPC Act 2018 signed into law by President Muhammadu Buhari in February, 2019 which is prohibited under Section 72 of the FCCP Act.
The Act empowers the FCCC to fix and regulate prices of goods and services where such infractions have been brought to the notice of the Commission.
According to the petition, the increment plans by the company citing the increase in VAT rate as the reason, makes it the third time in a period of five years despite court injunctions against similar increment which was not obeyed.
It, therefore, called on the Commission to under law and new identity save the Nigeria consumer from another oppressive private monopoly, noting that out of about 14.56 million subscribers on across Africa, Nigeria alone has 40% of this numbers as at 2019 making her the largest and leading satellite TV service provider in Nigeria.
"You will recall that Mutilchoice Nigeria Limited had recently announced that it will be increasing its rates for DStv and GOtv subscribers from 1st June, 2020, citing the increase in VAT rate as the reason for this imminent price increment.
"Our client also noted with grave concerns that apart from the pattern of (content recycling) of repetitive films and programmes; many local TV Channels which ought to be free are paid for by Nigeria consumers as opposed to the practice of enjoying free local TV Channels in other part of the world.
"Worst still is that with a monthly premium subscription rate of about N16, 000 our client and Nigerian consumers are greatly surcharge. This is because with an average of 720 hours per month, an average view is about six hours per day. If usage is converted to hourly basis this same amount will give a consumer four months value. Hence, we advocate 'pay as you use.'
COVID-19: NBC Fines 3 Radio Stations over False Claims
National Broadcasting Commission (NBC) has fined three stations over broadcast of invariable content on COVID-19 and also sanctioned 28 others for other violations against the Nigeria Broadcasting Code.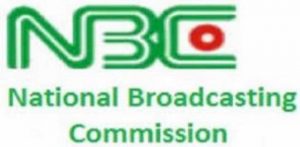 Prof. Armstrong Idachaba, acting director-general of NBC, at a press briefing in Abuja, said the three stations fined were Adaba FM and Breeze FM, all in Akure, as well as Albarka FM, Ilorin.
He said that the stations  were fined N250,000 each for broadcasting invariable claims and misleading information about the COVID-19 pandemic.
The NBC boss further stated that 28 other stations were sanctioned for violation of the code in areas bordering on hate speech, obscenity, technical breach, advertisement, invariable claims and unprofessionalism.
"All the stations have been either queried or sanctioned according to the provisions of the Nigeria Broadcasting Code
" The commission wishes to, again, re-emphasise that all broadcasters must adhere strictly to the provisions of the Nigeria Broadcasting Code and National Broadcast Act CAP N11 Laws of the Federation, 2004,"Idachaba said.
On reforms by the NBC, Idachaba said the amendment of the sixth edition of the Nigeria Broadcasting Code as approved by President Muhammadu Buhari made provisions for local content in the broadcast industry.
According to him, it also makes provision for increased advertising revenue for local broadcast stations and content producers.
"It also creates restrictions for monopolistic and anti competitive behavior in the broadcast industry. It further makes provision for responsibility for broadcast stations during national emergencies.
" I am glad that the work is ready now, and the commission has published the provisions of the amendment of the code," he said.
On Digital Switch Over (DSO), the NBC boss explained that the commission was considering a new licence free regime and broadcast signal distributors carriages fees for Digital Terrestrial Television (DTT) operators
"The new rates would affect National Free-view DTT, Rational Free-view DTT and Local Free-view DTT.
" The committee expects all licenced DTT operators to commence payment of the new fees which is lower than the fees in the analogue era.
"However, very important progressive  steps are being taken for the actualisation of the DSO.
"There have been several online meetings with various players and stakeholders in the digital ecosystem.
" We have concluded plans for a new timeline, indicating new cities where we are moving to and the details will be released once the lock down is fully eased," he said.
He called on all broadcasters and workers in the media industry to stay safe in the face of the raging pandemic.
Sate, Nigerian Producer Slams £1m Claims on Sky TV Over Alleged Copyright Infringement
Sate Television, a Nigerian TV producer, has asked Sky TV UK, UK's largest cable TV provider, to pay it £1 million within 21 days for alleged copyright infringement of Urban Kitchen its programme.
Remedium Law Partners, legal representative to Sate Television, in a statement also demanded N100 million from Solution Media and InfoTech Limited/Hi-Impact TV, a company registered in Nigeria and the UK, as compensation for allegedly "fraudulently broadcasting" Urban Kitchen "without due authorisation and permission" and another £250,000 for copyright violation.
Remedium is also demanding the airing of Urban Kitchen to stop immediately "until the formalisation of an agreement with Sate TV, producer of the TV programme and payment of an agreed Nigerian and UK prices for all twenty-six (26) episodes of the programme have been duly made."
Sate Television through its lawyers claimed Solution Media and Infotech Limited/Hi-Impact TV started airing the said programme in Nigeria and in the UK "while negotiation between them for the authorisation of the programme was still on-going."
Remedium also claimed that the agreement that was being negotiated was for the airing of the programme in Nigeria alone but Solution Media and Infotech Limited/Hi-Impact TV allegedly extended broadcast of the content to the United Kingdom "where Sky TV UK with millions of viewers globally has been airing the TV programme without the consent of the producer, Sate Television."
In a letter dated May 18, 2020, Remedium claimed that one Andrew Ohio who was acting on behalf of Solution Media and Infotech Limited, owners of Hi-Impact TV, contacted its client, Sate Television, to express interest in Urban Kitchen.
"On 27th February 2020, our Client forwarded a Term Sheet containing their conditions for a License Agreement, stating among others the following: that the programme would consist of twenty-six (26) episodes of thirty minutes duration each; the license fee per episode would be eighty dollars ($80), making a total of two thousand and eighty dollars ($2,080); Nigeria would be the only broadcast territory; and that the programme was to be delivered to Hi-Impact Television for the express purpose of broadcasting or airing within seven (7) days payment via Wetransfer, an online document exchange medium.
"Following your request for preview copies for the purpose of ascertaining their quality and suitability for broadcast, our Client released the programme to you through your said agent, Mr. Ohio, doing so at Mr. Ohio's insistence by merely copying the episodes from his computer hard-drive into a portable USB flash drive or electronic storage device," the letter reads.
The law firm further claimed that while its client awaited the formalisation of the agreement, they realised that Hi-Impact television had already started airing Urban Kitchen in Nigeria and in the UK via Sky TV.
"Our Client did not at any time give permission, authorisation or consent to Hi-Impact Television to broadcast Urban Kitchen, whether in Nigeria or anywhere else. Note that even though on 2nd March, 2020, your Head of Programmes, Abiola Adelanwa, signed a unilaterally altered version of the draft agreement, our Client declined to counter-sign it. Moreover, they had not paid the agreed price and our Client has not delivered the episodes for the purpose of broadcast," the law firm claimed.
When PREMIUM TIMES, reached for comment, Hi-Impact TV said they were surprised by the turn of event as the agreement to procure the TV show was concluded with Sate Television before it was aired.
"The transaction had been concluded and we did not understand why there was a copyright infringement claim," the company said in an email.
The company shared a copy of an agreement signed by Andrew Ohionrenoya, the CEO of EIC Communication, who claimed to be the content producers of "Urban Kitchen" granting Impact TV the right to air the programme.