Association of Nigeria Courier Operators (Anco) is planning to organize a courier exhibition in the third quarter of the year, as part of activities which the association has lined up for the year 2010.
Siyambola Oladapo, general secretary of Anco who disclosed this to Nigeria Communicationsweek during an interview last week, said the courier expo which will bring together operators of the industry from across the country, is just one out of lots of programmes which the association has mapped out for its members in 2010.
Oladapo, named other programmes of Anco for the year as; physical exercise, which includes jogging and football matches, to promote oneness and healthy body among members of the association.
Also, he disclosed that at their various meetings for the year, the association will bring in resource persons to educate members and ensure that they are abreast of the happenings in the industry.
However, the Anco chief scribe disclosed that the greatest challenge facing the association is finance but restated that the association will continue to strive to better the lot of the industry, so as to place it where it should be.
Millions of Cyber Attacks Launched on Nigeria, Others- Reports
There were 3.8 million malware attacks and 16.8 million Potentially Unwanted Applications (PUA) detections over a 7-month period in Nigeria, according to Kaspersky security solutions.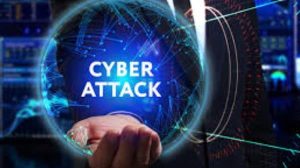 Elsewhere in South Africa, there were almost 10 million malware attacks and a staggering 43 million PUA detections, showing the growing desperation of the attacks.
The company reported on 28 million malware attacks in 2020 and 102 million detections of potentially unwanted programs (pornware, adware etc.) accounted for by the beginning of August 2020.
These numbers show that it's not only the malware that attacks users but also the "grey zone" programmes that grow in popularity and disturb their experiences, while users might not even know it is there.
Potentially unwanted applications (PUAs) are programmes that are usually not considered to be malicious by themselves.
However, they are generally influencing user experience in a negative way. For instance, adware fills user device with ads; aggressive monetising software propagates unrequested paid offers; downloaders may download even more various applications on the device, sometimes malicious ones.
calculating interim results of threat landscape activity in African countries, Kaspersky researchers noticed that PUAs attack users almost four times more often than traditional malware.
They also eventually reach more users: for instance, while in South Africa, the malware would attack 415,000 users in 7-months of 2020, the figure for PUA would be 736,000.
"The reason why 'grey zone' software is growing in popularity is that it is harder to notice at first and that if the programme is detected, its creators won't be considered to be cybercriminals. The problem with them is that users are not always aware they consented to the installation of such programmes on their device and that in some cases, such programmes are exploited or used as a disguise for malware downloads," said Denis Parinov, a security researcher at Kaspersky.
By taking a closer look at PUA, it becomes apparent that they are not only more widespread but also more potent than traditional malware.
Evaluating results over the same 7-month period in Nigeria, there were 3.8 million malware attacks and 16.8 million PUA detections – which is four times as much.
Kenyan and South African threat landscapes have been more intense. In South Africa, there were almost 10 million malware attacks and a staggering 43 million PUA detections.
Kenyan users faced even more malware attacks – around 14 million, and 41 million PUA appearances, Kaspersky said.
Magu, Suspended EFCC Boss Says He Never Received Bribe all His Life
Ibrahim Magu, suspended acting chairman, Economic and Financial Crimes Commission, (EFCC), on Wednesday said he has never received bribe all his life.
Magu was testifying before the Justice Ayo Salami panel probing allegations of corruption against him.
The suspended EFCC boss said anyone who claim he had ever given him bribe should come forward before the panel to testify against him.
He was responding to allegations that he allowed a suspect Hima Aboubakar, a Nigerien National to escape from justice.
The suspended EFCC boss had opened his defense on Monday to clear corruption allegations against him.
The probe panel has allowed him to have only two lawyers represent him at a time.
On Monday & Tuesday, he was represented by Wahab Shittu and Aliyu Lemu.
In yesterday's proceedings, he was represented by Shittu and Tosin Ojaomo.
Phase3 Moves on Multilayer Network Technology Upgrade
Phase3 Telecom, leading independent fiber optic network infrastructure and telecommunications services provider  has said that it is amplifying the scope of network technology upgrades to enhance its communications, cloud and connectivity solutions across business and enterprise segments in Nigeria and the West African sub-region.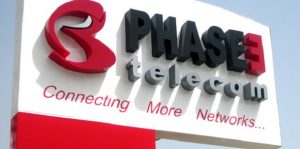 This followed its ongoing Security Operation Centre (SOC) network capability upgrade.
This development, is targeted at expanding the scope of its enterprise solutions drive for its increasing user portfolio of small/large scale enterprises, institutions, corporates, services sector and multinational companies, contributing to the nation's thriving broadband penetration drive.
According to Stanley Jegede, chairman, "the principal goal of Phase3 ongoing multilayer technology upgrade is to optimize "network infrastructure capabilities, scalability, interconnect operational capacity, resilience, service optimization and coverage that will enhance communications, cloud and connectivity projects across multiple locations to support more start-ups, growing businesses and institutions to boost economic growth and increase their successes.
He also added that this Phase3 technology upgrade is quite expansive in model, to accommodate the new digital realities and possibilities created by COVID-19.
Especially in the areas of amplified work-from-anywhere and dedicated remote connectivity solutions as well as service delivery that is targeted at increasing networks data handling capacity vis a vis making them faster and smarter as the current global clime demands.
In conclusion, he stated that beyond enhanced network backbone and bandwidth capabilities for point-to-multi point access, chief components such as network security and speed are the driving force of Phase3 new technology upgrade for secured and latency-free connections as well as growing network expansion plan.