Angst as OTTS Bite N370Bn off Telcos Revenue
Over-the-top (OTT) services are now comfortably eating lunch of the telecommunications industry by de-layering that space and at last count have bitten off about N370 billion from the revenue of telecommunications operators in the country.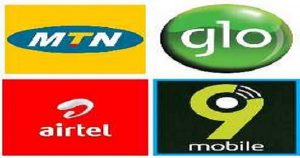 YouTube, Facebook, Twitter, WhatsApp, Blackberry Messenger and many others are the so-called over-the-top services.
They carry services over the networks, delivering value to customers, but without any carrier service provider being involved in planning, selling, provisioning, or servicing them must be checked.
According to a recent investigation by the Guardian, the activities of OTTs led to revenue losses put at N370 billion in 2019 as MTN, Globacom, Airtel, 9Mobile earned about ₦2.78tr from airtime sales and others.
The figure compared to N3.15tr in the corresponding period of 2018.
Also Average Revenue Per User (ArPU) fell by 20 per cent from $4.87 (N1,490) to $3.85 (N1,182) going by the official exchange rate of N305 to N306 per dollar in the period under review.
ArPU is used primarily by consumer communications, digital media and networking companies and is defined as the total revenue divided by the number of subscribers.
Association of Telecommunications Operators of Nigeria (ALTON), the umbrella body of telecom operators in the country, has consistently insisted that it is not right that a company providing traditional telecommunications services has to meet certain regulatory requirements, like those concerning data protection, while a company providing comparable services over the web does not.
Gbenga Adebayo, chairman, ALTON, recently said that "We are beginning to see the need for regulators to look at regulating technology instead of services.
"For example, the likes of YouTube, Facebook, Twitter, WhatsApp, Blackberry Messenger and many others are called over-the-top services that are not part of the core services for which operators are licensed.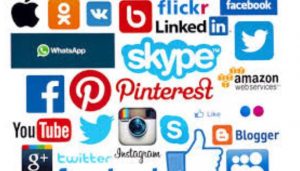 "These over-the-top services have social, economic and security implications. If they are not licensed, it means they are not regulated, and in that case, there is no limit to the scope of what they can do. There is also no control over services and content they may provide," he said.
But Nigerian Communications Commission (NCC) said that it has no plans to regulate OTT services.
Professor Garba Danbatta, executive vice chairman, NCC, last year, while acknowledging the impact of disruptive technology in the sector and the challenges it poses to telcos in terms of competition for market share, encouraged network providers in Nigeria to innovate.
Human rights activists however, said that though regulation can be necessary to protect users' rights – like it is to ensure data protection – some regulatory proposals risk our right to freedom of expression and can also thwart economic, social, and cultural rights.
Nelson Ceasar Obidile urged that regulator to be mindful of right-harming policy if it decides to regulate OTT.
NITDA Assures Creative Kids Training Participants of IT Support
Malam KashifuInuwa Abdullahi, director general, National Information Technology Development Agency, NITDA, has assured all participants of the Creative Kids online training programme of the agency's support to further develop their IT skills.
The DG who was represented by Dr Usman Gambo Abdullahi, director of IT Infrastructure Solutions, stated this while addressing the participants during the graduation ceremony of the training programme at the weekend, said that what the children have learnt and accomplished in their training shows what they can achieve in the future, because technology is the future.
Mallam Abdullahi advised that there was a need for the children to keep improving on the skills they have learnt and harness such skills for the socio-economic development of the country.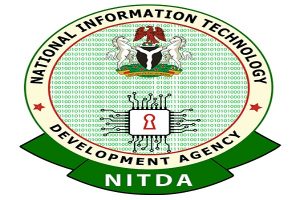 "We have to ensure that children learn, because, we cannot afford, as a country, to be left behind in technology, noting that "we have highly talented individuals in technology especially in the area of information technology.
"By showing sustained interest in this field, you are not only going to be improving yourself, you can be problem solvers, inventors, innovators, create job opportunities while contributing your quota in realizing a smarter Nigeria.
"The opportunities it offers are limitless. Look at the global impact of Microsoft's Bill Gates and Facebook's Mark Zuckerberg as a result of their interest in technology.
"In Nigeria, we have Mitchell Elegbe, Sim Shagaya, Tayo Oviosu to mention a few doing phenomenal things with technology", he added
The NITDA Boss while congratulating the organisers of the training, said, it is impressive what 3logy is doing in training kids to acquire and develop digital literacy skills especially in emerging technologies.
"The Nigeria government has made a strong policy commitment to making Nigeria a smart Nigeria by the year 2030 and one of the pillars to actualizing that is "digital literacy and skills".
"As a nation, it is important that we have a young generation that is equipped with adequate digital skills that will enable them compete favorably in today's digital age".
Earlier the moderator, Rahinat Muhammad noted that the children were full of so much potentials and needed to have memorable experiences in technology so as to develop further in future.
Among the children participants were: Aliyu Bashir Gwandu, won the most determined award, Amina and Abubakar Maida, won the most punctual award and Labeeb Muhammad won the most well behaved award.
Some of the participants received awards of passes to more training by the organisers.
In the four-week long training, the children were introduced to robotics, the popular new Python programming for beginners and some other emerging information technologies.
NITDA Debunks Endorsing Money Doubling Financial Investment Schemes
The National Information Technology Development Agency (NITDA) has urged the general public to disregard any fake news claiming that the Agency or its staff endorses money doubling Financial Investments scheme.
The Agency refutes any affiliation or endorsement of these platforms and strongly advises the general public on the need for caution when dealing with online money doubling scheme especially via whatsApp mobile Application.
According to a statement released over the weekend by  Mrs Hadiza Umar, head, Corporate Affairs and External Relations Unit, NITDA, the fraudulent money doubling criminals lure their unsuspecting  victims via whatsApp groups.
She said, "These fraudulent Financial Investment companies lure users by requesting that you join their WhatsApp group, consequently, they access records of citizens phone numbers.
"These phone numbers can further be used in SMS scams as well as other various cybercrimes.
"The general public is advised to always verify if these firms have clearance from relevant Government Agencies mandated to license Corporate Investment Advisers.
"The public is further advised to be wary of any quick wins schemes especially if it violates the Nigerian Data Protection Regulation" she added.
Furthermore, NITDA strongly advises the general public to disregard the malicious investment scheme even if the people behind such purportedly use NITDA's name, its affiliates, logo and or staff of the agency as a bait to lure the people.
Smile Boosts Internet Penetration with Entry-level Device
Ever reinforcing its pacesetting streak with innovative products and enhanced service offerings, Smile Nigeria, who introduced the first Voice over Long Term Evolution (VoLTE) on its network in 2016 providing SuperClear voice calls, today introduces another first to Nigerians.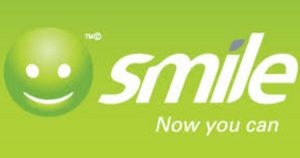 Never resting on its oars, the company introduces the first entry-level, dual-SIM, Voice Over 4G LTE-enable smartphone, to increase access to the best quality 4G LTE network at a more affordable rate.
The SmileVoLTE dual SIM smartphone, which is Google approved and manufactured in partnership with Mediatek , comes pre-loaded with applications including the SmileVoice App, WhatsApp, twitter, skype, Instagram, YouTube, music and FM radio and includes innovative features like fingerprint and face recognition for smartphone  private access and security.
The SmileVoLTE dual –SIM smartphone, with the same chipset used in other leading smartphone brands, comes equipped with 1.3 Ghz Dual core, VoLTE-enabled, 5MP front camera, 8MP back camera, 2950mAH battery, 5.45" HD touchscreen, 2GB RAM and 16GB ROM. Features of the SmileVoLTE smartphone also offers HD voice quality, WiFi hot spot, touchscreen and Android 9OS, and comes with a complimentary phone case in the box.
For only N35,000 consumers will enjoy the new SmileVoLTE Dual SIM smartphone  offering high definition voice calls and is bundled, for the first time, with an AlwaysOn internet access which offers customers hassle free SuperFast internet for the next 30 days with a daily FUP of 1GB and data speed of up to 1.5Mbps.
Ingrained in this novel product is the SmileVoice offer that avails customers 100 local off-net minutes, 50 local off-net SMSs and unlimited on-net voice and on-net SMSs. All these services, including the SmileVoLTE smartphone, are available for only N35,000 and customers who prefer to own just the device can get it for only N30,000.
Modern and portable, the new dual-SIM SmileVoLTE smartphone is said to be a must-have for the discerning customer especially those desirous of a utilitarian contemporary device.
Speaking on the new product, Abdul Hafeez, Chief Marketing Officer of Smile Nigeria, noted that Smile is keen at making another impressive mark in the rapidly growing Nigerian market.
"We are making available to customers one of the best VoLTE Smartphones in the market with 4G LTE capabilities and an AlwaysOn internet access for non-stop 30-day internet connection. The market is moving much faster in the broadband direction and we want Nigerians to enjoy the best that broadband can offer hence the introduction of this new SmileVoLTE smartphone".
Hafeez enthused that "with the launch of the SmileVoLTE smartphone our customers are assured of a quality product that will beat the existing benchmark in the Nigerian market". To him, offering customers' quality and innovative products are upper-most in the company's strategic plans. He assured that the new SmileVoLTE smartphone would be very beneficial to the user in more ways than one.
Smile launched the first 4G LTE network in West Africa in Nigeria in 2014 revolutionising the way people access the internet. The new SmileVoLTE smartphone can easily be bought from Smile shops in Lagos, Abuja, Port Harcourt, Ibadan, Benin City, Kaduna, Onitsha and Asaba.