Arik Air takes deliver of another aircraft from maintenance
Arik Air, Nigeria's leading airline on Thursday welcomed another aircraft fresh from maintenance overseas.
The arrival of the aircraft, a Boeing 737-800 Next Generation (NG) is coming eight days after a Boeing 737-700NG returned to service from C-check on Wednesday, May 15, 2019.
The Boeing 737-800 NG aircraft is a stretched version of the 737-700 aircraft.
Captain Roy Ilegbodu, Chief Executive Officer, Arik Air, reiterated the airline's mission which is "To become a dominant air-services brand, globally admired for its world-leading operating, safety and service delivery standards, as well as its role in promoting Nigeria's reputation at home and abroad".
Captain Ilegbodu once again thanked customers for their loyalty and trust in Arik Air.
NCC Boss Says Professionalism is Key to Quality Service Delivery
Nigerian Communications Commission (NCC) is paying special attention to professionalism because of its strategic role in quality service delivery, according to Prof. Umar Danbatta, executive vice chairman of the commission.
Danbatta spoke at the weekend in Abuja at the investiture of Mr Kings Adeyemi as the 19th National chairman of the Nigerian Institute of Electrical and Electronic Engineers (NIEEE).
He was represented at the occasion by Mr Bako Wakil, Director, Technical Standards and Network Integrity, in the NCC.
According to him, such professionalism has been responsible for the successes recorded by the commission over the years.
"It is against this backdrop that the commission is encouraging and supporting its staff members to join professional bodies of their choice," he said.
The executive vice chairman called on industry stakeholders to strive toward making meaningful contributions to the progress of the industry.
"As a stakeholder in the telecommunication industry, I enjoin you to continue to make meaningful contributions to the progress of this industry, especially at our stakeholder's engagement programmes.
"Electrical and electronic engineers play significant roles across all segments in the delivery of our regulatory mandates," he said.
The NCC boss listed part of the commission's mandate to include frequency spectrum administration as well as the management and setting of technical standards.
"We also carry out devices type approvals, create technical frameworks for the telecommunication industry, take cognisance of evolving technologies and operational models, among other roles," he said.
Danbatta said that records had shown that NIEEE was a "highly regarded division in Nigerian Society of Engineers (NSE)".
"This can be seen from the fact that it has won NSE's Group Dynamic competition more than any other division," he said.
In his remarks, Adeyemi described the electrical engineering profession as the most dynamic, "due to volatile technological trends".
He called on other engineers to keep upgrading their knowledge so as to be resourceful and remain relevant in the digital age.
"In order to be relevant in the affairs of the electrical engineering world, all electrical engineers must strive toward professional development.
"As we aspire to leadership positions along the professional ladder, steady professional development is key," he said.
Xenophobia: MTN Extends Appreciation to Trade Partners in Owerri
MTN Nigeria, was in Owerri, Imo state last week to appreciate its trade partners, in  keeping with its pledge to compensate trade partners affected by the 2019 xenophobia reprisal attacks in Lagos and other cities.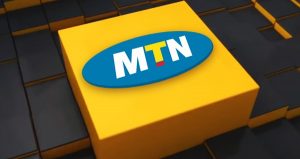 Tagged the Y'ello Partners Appreciation Day (YPAD), Owerri marked the last of a series of events first held in Abuja on January 15 and Lagos on January 17.
Speaking in Owerri, Mr Innocent Entonu, MTN Nigeria's general manager, Regional Operations (East), thanked the company's trade partners for a successful and profitable 2019. "Indeed, we are good together. This is an evening to hangout, so let's turn it up," Entonu said.
At the appreciation event, , Mr Kunle Adebiyi, chief sales and distribution officer, MTN Nigeria, who represented, Ferdi Moolman, the CEO, reeled out some of the actions taken so far to compensate the trade partners for their loss, and measures to prevent recurrence of such incidents.
According to Mr Adebiyi, MTN has helped to facilitate insurance payment for those trade partners whose business were insured; while those that weren't and couldn't pay staff salaries after the attack, were assisted to do so. "We hear that the insurance companies have begun making payments," Adebiyi said.
Partner outlets that arranged for non-state security outfits to protect their property during the attack were asked by MTN to provide invoices for refund. For those yet to get a refund, Mr Adebiyi promised they'll get it. Also, plans are underway to provide the partner's outlets with automatic security roller shutters as a first prevention measure to limit damage in case of a recurrence.
Appreciating the trade partners in Lagos for their partnership, Mazen Mroue, chief operating officer, MTN Nigeria, reeled out a successful 2019 that included MTN's listing on the Nigerian Stock Exchange (NSE), a change in the company's Board, the launch of MoMo Agent, launch of Music Time, and winning the war on data subscription, to mention just a few.
In Owerri, trade partners praised MTN's actions. Mr Chukwudi Ahuruonye, CEO of Stepychucks Nigeria Limited, an MTN Nigeria data trade partner in Okigwe, Imo state, thanked MTN for honouring them.
According to him, "We are honoured for the appreciation that MTN has shown us today and we say thank you. Also, I want to personally thank the regional manager for the amazing way he's been able to carry us along through these trying times."
MTN Nigeria Rewards 2,000 Retailers with Kiosk through 'Turn It Up Initiative'
Leading Information and Communication Technology company, MTN Nigeria, is turning things up for over 2,000 retailers across the country with the "Kiosk as a Service" scheme.
"Kiosk as a Service" is a scheme that will empower over 2,000 retailers with an omnibus stall that will enable each retailer provide MTN's bouquet of products and services more efficiently.
Customers will be able to access services like SIM registration, (mobile money) MoMo, 4G migrations, buy airtime and so much more.
Starting with the South-West region of the country with over 180 already installed in Lagos State, the kiosks come pre-fitted with solar panels that will power the kiosk, enable users to charge phones and generally support the ease of doing business.
Speaking on the laudable scheme, Mr. Kunle Adebiyi, chief Sales and Distribution Officer, MTN Nigeria,  said "The 'Kiosk as a Service' is a demonstration of MTN's unwavering belief in partnership."
Known for empowering communities where they operate, Mr. Adebiyi said MTN's use of pre-installed solar panels on the kiosks was a deliberate action and a commitment to ensure that the company leads the clamour  for the use of renewable energy as a way to preserve the environment.
"We are good together is a philosophy that is integral to our operations. We are empowering our retailers so that through this scheme, they can turn things up for themselves.
"We are confident that this will empower thousands of Nigerians to become the much-needed drivers of the country's economy because we believe that we can go far when we go together," he said.
With an unemployment rate that currently stands at 23.1 percent, and projected to reach 33.5 percent before the end of 2020 according to the National Bureau of Statistics, the scheme is a testament to MTN's belief in the growth and development of Nigeria's economy.