Asien, DG NCC Initiates Staff Neighbourhood Anti-piracy Surveillance
Mr. John Ohi Asein, Director-General of Nigerian Copyright Commission (NCC), has initiated a new operational strategy for the Commission, named Staff Neighbourhood Anti-piracy Surveillance (SNAPS).
The Director-General who disclosed this at the maiden NCC Staff Monthly Keep-Fit Exercise held at the Millennium Park, Abuja, stated that under SNAPS, all staff members would engage in anti-piracy surveillance and copyright awareness activities geared towards the actualisation of the Commission's statutory mandates.
He tasked all staff members to be on the watch out for activities of pirates and endeavour to educate people about copyright in their neighbourhoods.
Mr. Asein stated that intelligence gathered during SNAPS on the activities of pirates should be channelled by staff through their Heads of Departments and the Director of Enforcement to his Office for prompt follow-up actions.
The Director-General indicated that the Commission would soon introduce a Stakeholders' Neighbourhood Anti-piracy Surveillance (SNAPS) as a proactive public private sector collaboration for effective copyright promotion, protection and enforcement strategy.
According to him, the upcoming stakeholders' SNAPS would enable the Commission to engage and empower copyright stakeholders as the eyes and development partners of NCC in the creative industries.
He added that the initiative would would assist in building critical synergy in the fight against piracy while boosting public enlightenment on copyright issues nationwide.
Stressing the importance of fitness exercise, the DG urged staff members to embark on regular keep-fit exercise in view of its necessity for their health and bonding among operatives of the Commission.
The Director-General stated that in view of the necessity of physical fitness for officers of the Commission as Copyright Inspectors and functionaries of an enforcement Agency, fitness exercise would henceforth be inbuilt as part of staff promotion examinations.
Mr. Asein who commended the turnout and passion displayed by staff during the exercise, noted that staff members could achieve a lot by tapping into their innate talents.
He urged NCC staff in State Offices to identify with the Keep-fit initiative at the Headquarters by replicating same at their respective Offices.
The DG encouraged all staff to exercise regularly in their private moments and mind what they eat. He said he looked forward to a family recreational outing for all staff and their families.
Among a total of 29 staff that participated in the exercise were Mr. Mike Akpan,  Director, Planning, Research and Statistics; Mr. Obi Ezeilo, Director, Prosecution; and Mr. Vincent A. Oyefeso, Director, Public Affairs. Also in attendance were representatives from DG's Office, Departments of Legal Services, PRS, Prosecution, Public Affairs, Administration, Finance and Accounts and Nigerian Copyright Institute (NCI).
The exercise is billed to hold on the second Saturday of every month while the DG has hinted that a trophy may be introduced  for the best participating Department in subsequent editions.
MultiChoice Lauches Series of Free Online Master Classes
The MultiChoice Talent Factory (MTF) is set to launch a series of online masterclasses on their portal.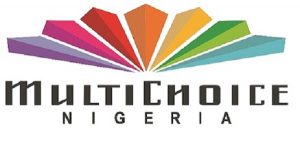 The masterclasses offer exclusive access to practical, industry expert-led skills workshops that afford film and television professionals the ability to interact and learn from the top professionals in Africa.
The launch will begin with the Produce Like a PRO! Masterclass series, a 20-module masterclass on production from pre to post which has been recorded to watch on the go.
Comprising 20 carefully crafted modules, the Produce Like a PRO! series offers easier access to training material, tutorials and templates which will be made accessible to over 25,000 registered users with a profile on the MTF portal
The masterclass offering, according to John Ugbe, CEO of MultiChoice, is part of MultiChoice Group's mission to upskill emerging creatives and seasoned professionals in the Film and TV industry.
"What makes the Produce Like a PRO! series unique is that it's been specially designed as an A to Z package for tools and templates to equip new producers with the know-how to operate in this industry. From budgeting to casting, the modules have been created by Marie Rosholt, a highly esteemed pioneer in reality television who was Executive Producer of 12 series of Big Brother, Survivor, Fear Factor, Deal or no Deal and other series. The recorded masterclasses were filmed and packaged by our MTF students, hosted by our MTF Academies in Lagos, Nairobi and Lusaka with leading industry experts including Tunde Kelani, Christian Epps and Steve Gukas," said Ugbe.
The Produce Like a PRO! series is expected to break barriers of access industry information and ensure that veteran knowledge and experience is passed on to the next generation of African storytellers. The series also compliments recorded masterclasses which address industry concerns such as accessibility, opportunity and quality in local productions.
Reality TV Hosts Feature on Glo-powered African Voices
This week's edition of African Voices Changemakers broadcast on CNN is featuring Reality Television hosts Seyi 'Shedams' Olusore and Olawunmi 'Olah' Oyedeji  of Nigeria and Kenya's Patricia Gichinga.
The programme promises to add pep to the leisure of millions of Nigerians currently staying indoors in line with the lockdown being observed in many parts of the country to curtail the spread of the COVID-19 pandemic.
African Voices Changemakers is sponsored by the Grand Masters of data, Globacom, and will beam the inspirational stories of the three young Africans making waves on the continent through unique reality television shows.
Olusore is a popular fitness trainer and the founder of Nigeria's first Weightloss Reality TV Show – The faSttest Shedder. He is also one of the show's official trainers. He is expected to give viewers a behind-the-scenes look at the 90-day intensive weight-loss show.
Although he studied Computer Engineering at the Covenant University, Olusore delved into fitness training and became a Certified Health & Wellness Expert of Arizona State University and a Certified CPR/AED/First-Aid from the National CPR Foundation, USA.
Also scheduled to talk about his show on African Voices Changemakers this weekend is Olawunmi Oyedeji, business development manager, director, producer ,TV content creator and film maker.
He is the creator of Nigeria's 'Try My Job', a reality television show aimed at tackling social justice issues and unemployment using entertainment as a major tool.The programme is endorsed by the Lagos State Ministry of Wealth Creation and supported by Ford Foundation.
Oyedeji is also the creator of Project Renew  which is focused on renewing the minds of the average Nigerian starting from the grassroots through a three-pronged program that includes seminars, skills acquisition and talent hunt.
Kenya's Patricia Gichinga is the third guest on the programme. She is the Head Producer, Mediae, Kenya. She will talk about her farming TV reality show, Shamba Shape Up, East Africa's leading agricultural TV program. It is a reality make-over show filmed on smallholder farms addressing the problems of the farmers in order to increase production and encourage farming as a business in Kenya and Tanzania. It reaches over 8 million households each week in English and Swahili.
African Voices Changemakers is broadcast on CNN at 9.30 a.m. on Friday and on Saturday at 12.30 p.m., 5.30 p.m. and 8.30 p.m.  Other repeat broadcasts come up on Sunday at 5.00 a.m., 9.30 a.m. and 8.30 p.m., with more repeats on Monday and Tuesday at 5.30 a.m. and 6.30 p.m. respectively.
FREETV Complies with NBC Directives, Gives Unrestricted Access to Subscribers
National Broadcasting Commission (NBC) said that FREETV has announced unrestricted access for customers during this lockdown to curb the spread of the COVID-19 Pandemic, according to Ekanem Antia, assistant director, Public Affairs, NBC.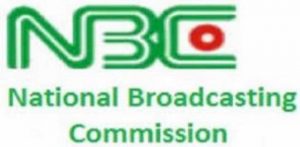 Antia in a statement said that "In compliance with the directives of the Commission for Pay TV to decrypt signals of local channels on their platforms for one month, in the first instance, to enable viewers get adequate information and directives through this period of the COVID-19 Pandemic, FREETV has announced unrestricted access for customers during this lockdown"
Recall that the NBC has earlier ordered GOTv, DSTV, NTA Startimes, FreeTv Platform, and others, to allow neighborhood stations on their bundle pursue even endorsers have depleted their membership.
This is in an attempt to support Nigerians have the privilege of the daily update on the 2019 novel coronavirus.
This is even as the NBC ordered supporters in the nation to designate 10 percent of its everyday broadcast appointment to the open edification of Nigerians on COVID-19.
In an announcement gave in Abuja and made accessible, NBC said the decoding is to keep going for one month in the principal occurrence while including that further orders will be given by the commission after itemized appraisals of consequent improvement.
"The National Broadcasting Commission approaches all Pay Subscription Broadcasters (GOTv, DSTV, NTA Startimes, FreeTv Platform, and so on) in Nigeria to decode every single neighborhood channel on their bunch to empower supporters of their administrations in Nigeria access, without blocks, day by day reports and mandates on the coronavirus pandemic.
"The unscrambling is to keep going for one month, in the main occurrence. Further mandates on this will be given by the commission after definite evaluations of ensuing improvement," the NBC said.
The NBC further reviewed its previous solicitation that communicate stations guarantee convenient fundamental data and updates on COVID-19.
It included that every day communicate observing reports so far showed that communicate stations the nation over have been giving point by point reportage on the battle for mindfulness on the 2019 novel coronavirus.
The NBC anyway said it noted with alarm that a couple of supporters broadcast unverified news and names of people purportedly tainted by the infection without required proficient validation.
"Telecasters are additionally ordered to allocate, at any rate, 10 percent of their everyday broadcast appointment to open edification on the infection, in accordance with national intrigue and social obligation, as revered in the Nigeria Broadcasting Code.
"The commission recognizes telecasters that have stayed ardent and shown polished methodology this period," the administration of NBC included.