ATM Charge Will Boost Use of PoS – Ogungbade
Tunde Ogungbade, managing director and CEO, Global Accelerex Limited, a payment terminal service provider and a payment terminal application development company has about 19 years of global business experience as a business executive, technology thought leader, management consultant and entrepreneur.
Ogungbade has worked for organizations such as PricewaterhouseCoopers, Cap Gemini, Ernst and Young, Sogeti Group as a management consultant providing consulting services to different industry sectors such as financial services and banking, retail, telecommunication, software product development, among others.
He spoke to chike onwuegbuchi on issues around e-payment in the country.
Inter-bank ATM charge of N65
There are mixed feelings about the re-introduction of the inter-bank ATM charge. However, to properly evaluate the impact of the policy reversal, it is important to understand the origin and ideas behind ATM charges.
Historically, ATMs where introduced into banking to reduce operating cost, stemming from the idea that computers theoretically should be cheaper to operate and more available than human tellers at a bank branches.
At inception of ATMs over 33 years ago, the banks predominantly covered the cost i.e. the interchange fee, which included a switch fee as well as an annual operating fee to be part of a network.
Later, Banks introduced a surcharge fees to customers using other networks, similar to our Remote-On-Us charges.
In Nigeria, the banking industry has invested significantly in ATMs since their introduction over a decade ago.
We now have 11.39 ATMs for every hundred thousand Nigerians. To maintain a 24/7 operations ATMs, banks incur a cost, which is more significant in Nigeria when you consider the cost drivers for operating ATMs: Power, Network connectivity and technical/operational human capital support costs.
The Bankers Committee in 2012 had certain objectives, which I believe has been achieved. Back then the goal was about eliminating the fees to promote cashless adoption by changing consumer behavior.
Now in 2014, the Bankers Committee has a different objective: preserve the viability of ATM network in Nigeria by making sure that the banks can cover the operating expenses related to their ATM networks.
The push back from stakeholders clearly indicates that the original intention to raise sufficient bank customers' awareness and gain adoption on the cashless policy has been achieved.
Now that POS terminals are now available and in used nationwide, Cardholders have options and alternatives to ATMs today which were not available in 2012.
They can bypass the ATMs and engage POS terminals directly by electing to patronize merchants' offering options beyond cash.
It's interesting to note that other countries, such as the US with less infrastructure challenges, charge higher network surcharge fees, sometimes as much as $3.00 to their customers.
In summary, the policy will have an overall impact of improving ATM network sustainability in Nigeria through revenues now available for ATM upgrade and enhancements that will also offset ATM operating costs for banks.
For consumers, it will trigger the next behavioral change for cashless policy adoption and drive the economy faster towards achieving the objectives of the policy by causing them to look to merchants help to leapfrog the ATM and its fees by offering POS terminals at point of the sale.
Cash Transactions Still High In spite of Cashless Policy
The cashless policy in Nigeria has a primary aim or goal – achieve a cashless economy. This is a vision statement.
At present, no nation in the world can claim to have 100% consumer cashless transactions. In Nigeria, policy makers have continued to do what is necessary.
Engage industry participants and stakeholders from all sectors, solicit input on proposed policies, effect such policies and measure for impact and implications on the economy over a season before further adjustments.
This is exactly what happened with the introduction and enhancement of various policies over the last two years, such as the Lagos Cashless Pilot, the adoption across six other states and now the entire nation for POS terminals at Merchants; likewise the ATM Fees withdrawal and reintroduction of ATM Remote-On-Us fees a at financial institutions across the nation.
Other policy adjustments are the various reviews in the deposit and withdrawal fees for cash transactions at banks.
Macroeconomic monetary policy adjustments are not a dash but a marathon. The primary objective now is making the informal sector formal and getting the unbanked banked.
After the rebase of our GDP, the informal sector accounts for about 57% of our GDP. This sector is perhaps also the highest employer of labor in the economy.
This is why the cash transactions are still high in the economy. To address it, continual policy adjustments for improvements coupled with strong awareness campaigns targeted towards stakeholders in the informal sector is required.
The sector must be made aware of the benefit of becoming formal, without necessary emphasizing on eliminating cash.
Increasing Deployment and use of PoS Terminals by Small Merchants
There is a strong motivation for big merchants to adopt POS terminals. For one, the large volume amount of cash transactions that they engage in on a daily basis, even with the withdrawal of deposit fees for corporates still presents a high cost for merchants due to Cash-In-Transit services cost that is no longer borne by banks that merchants now have to incur.
Others are avoiding robbery, theft and fraud which merchants are highly susceptible to when they maintain a vault like a bank.
For big merchants, these costs far outweigh 1.25% being charge for accepting card payment via the POS channel.
Smaller merchants in the formal sector are not structured to evaluate these types of costs and sometimes when they can, the business cannot accommodate the T+1 settlement process associated with POS transactions; cash flow is a daily lifeline for majority of these small merchants.
As a service provider, we at Global Accelerex have observed that when a small business meets the evaluation criteria for a bank such as turnover volumes etc. and qualify for a POS terminal, they still do not use the POS terminals either because of the settlement process or the nature of their customer interaction.
In addition, because the majority of these small businesses deal with the customers and suppliers that live or function in the informal sector with cash preferences, cultivating e-payment habits is challenging.
The major challenge I see now is getting small merchants to wait a day for settlement and part with the proceeds from revenue to move funds electronically. It is a tough sale to any small business.
Connectivity Issue in Business of PoS
Connectivity continues to improve albeit at a slow but steady pace. There have been recommendations by the Nigerian Communication Commission (NCC) to review some of its rules to ensure consumer quality experience in the industry.
Such improvements will have a direct impact on POS Terminal connectivity since the majority of these terminals depend on Mobile Network Operators (MNOs) to back haul connection to the switch and payment network.
We at Global Accelerex have however observed that network connectivity is not the only issue with POS terminal frustrations experienced by merchants and consumers accepting and making card payments respectively.
The quality of the POS terminal hardware and software solution also plays a major role in service level experienced.
Rigorous testing and certifications is required to ensure that terminal solutions achieve the service level that guarantees business operations' uptime to merchant and consumers.
Global Accelerex has Terminal Management Solutions that enables it to monitor from a central location the operations of POS terminals we manage and operate as terminal owners.
From our central management dashboard, we can deduce if the issue of POS terminal connectivity has to do with delayed payment of data services plan fees to an MNO by a financial institution, check the status of our POS terminals, track the registered SIMs on the terminals, determine the cause of declined transactions to mention a few.
This allows Global Accelerex to be proactive in working with the Bank, Switches and MNO to resolve issues and keep the merchants' POS terminals in service.
We have also discovered in other situations that the issue is not the connectivity between the POS terminal and the switch, but rather a down acquirer or issuer system essential to the success of a payment transaction.
This is most frustrating for cardholders. Long and short, a failed transaction it is not always due to connectivity.
Now we have started training merchants on how to evaluate response codes for transactions to educate cardholders on the issue related to decline transactions. Sometimes, it is as easy as informing a consumer that their card has expired!
VAS in Business of PoS to Encourage Use
Value added services require extensive knowledge of system integration with the payment network. This is one area of strength for Global Accelerex.
We are both a Payment Terminal Service Provider and a Payment Terminal Application Development company.
To date, we have successfully implemented Virtual Top-up (VTU) Vending on the POS terminal with our business partners to do VTU for various MNOs products.
To use this service, you enter any GSM Number (this does not need to be tied to an account or bank card), verify it and make payment to instantly receive the VTU on your phone – no scratch card necessary.
We have also developed bespoke POS terminal application that integrates into core business systems for electric bill payments and collection.
In addition, our POS terminals have been enhanced and certified by NIBSS for Payment with Cashback, Cash Advance, Deposit so that consumers can begin to enjoy these value added services at merchant locations that are approved for such transactions by a bank.
This is all in readiness for agency banking, an area we are aggressively working on. You may have observed that these VAS Services are tailored to merchants with business needs for integrating payment into their core business process or generic consumer offering i.e. VTU Top-up.
The reason is that we have discovered as a PTSP that the revenues from VAS that can accrue to a merchant has not reached a threshold where it has become an attractive proposition and incentive for the merchant to promote consumer use. This will change very soon.
Global Accelerex and Initiatives Towards Increased Use of PoS
Global Accelerex is a CBN fully licensed Payment Terminal Service Provider and as such we provide services on the acquiring side of the payment system to banks and merchants.
From a product perspective, we offer standard and customized POS terminal solution (hardware and software) to banks and merchants that are uniquely tailored to their business requirements.
Our solutions have a rich set of application programming interface that enables seamless integration with merchants' core business systems e.g. ERP Systems, CRM Systems, Business Operations Support Systems etc. so that they have visibility of their Order to Cash or Service to Payment business processes.
We also recognize that some merchants do not have the IT Operations for such large scale back office system and offer the ability for medium to small scale merchants to connect to our VAS Platform and enjoy similar benefits that large merchants can afford.
We do this on a pay as you go basis for such merchants. Merchants that subscribe to such services are equipped with Real Time Analysis of their business transactions at a fractional cost.
This is what most small to medium merchants are appealing for – easy reconciliation of daily transactions.
We also provide custom solutions for Agency Banking and IGR Collections. Depending on bank or merchant's use case, our solutions can also be tailored to integrate our PoS Systems to the merchants' system on premises or on the cloud.
From a services side, we have Service Level Agreements with merchant acquiring banks to provide terminal agnostic PTSP services to merchants they have acquired.
Our merchant support officers are spreading across the nation armed with tools and technology to help achieve one objective – terminal up time for merchants' business operations.
They are complemented with tools and technology from our headquarters to help with work order from banks, manage deployments, triage support issues, document resolution and put terminals promptly into service for use.
Through our proprietary systems and processes, we know when an operational terminal is not active within a predefined timeframe so that we can take corrective actions; we know when the merchant is not meeting a banks expectation and often the first to inform the bank of performance metrics; we know the volumes and values of transactions across our merchants and see time series analysis of transactions.
This and more are the type of innovation and service offering we provide to merchants and acquiring banks that we believe will help towards increasing the use of PoS.
We believe consumers are ready because they want the convenience and want to avoid the ATM fees.
NCC Threatens Illegal Users of GSM Boosters with Arrest, Prosecution
Nigerian Communication Commission (NCC) has warned telecom consumers to desist from using illegal GSM boosters.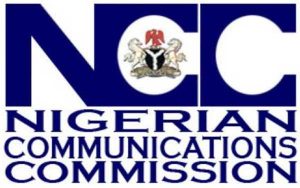 The commission also said that anyone caught using a GSM booster without obtaining approval of a duly licensed network operator will face arrest and prosecution.
GSM boosters are devices that transmit and receive telecommunications signals and can therefore interfere with other radio frequency equipment.
Ikechukwu Adinde, director, public affairs, NCC, said in a notice published on NCC website, that only licensed network operators are allowed to use GSM boosters.
The booster, also known as amplifier or repeater is made up of three main elements – exterior antenna, amplifier, and interior antenna.
They form a wireless system to boost cellular reception
"Members of the public should note that, willful interference with any wireless telegraphy is an offence under Section 16 of the Telegraphy Act, 2004,"it said
The agency said it will not condone any flagrant breach of this law.
It has also enforced measures to prosecute offenders.
Accordingly, monitoring mechanisms have been put in place and anyone caught using a GSM booster without obtaining approval of a duly licensed network operator will face arrest and prosecution.
"Any member of the public with useful information regarding the illegal use of GSM Boosters should contact the Commission on 09-4617000/7351 or send an email to [email protected]," the notice said.
"Individuals desirous of using GSM Boosters should note that they can only do so in conjunction with licensed network operators," it added.
Tizeti Selects Nokia to Provide LTE Fixed Wireless Access Solution for High-Speed internet Services in Nigeria
Tizeti announced that it selected Nokia's Fastmile Long Term Evolution (LTE) technology to enable usprovide superior internet services to over 1 Million subscribers in Port Harcourt, Edo and Ogun in Nigeria.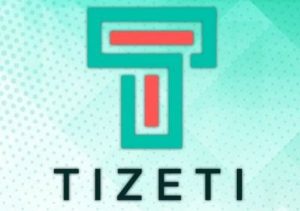 Tizeti will deploy Nokia's AirScale Base Station TDD-LTE and FastmileFixed Wireless Access (FWA) gatewaysto deliver premium internet and Virtual Private Network (VPN) services to Residential, Small and Medium Enterprises (SMEs).
The solution will also enable Tizeti'sto deliver a more robust, high-speedinternet service to subscribers and the flexibility to seamlessly evolve to 5G Fixed Wireless Access when needed.
Nokia's FWA solution enables Tizeti to fast-track broadband access and provide a best-in-class broadband experience to its subscribers.
Nokia'sAirScale Base Stations ensure high-quality connectivity and coverage and enablesTizeti to evolve the network in line with customer demand.
Nokia'sFastmilegateways connect wirelessly to the existing network to createa fastbroadband connection and enhanced Wi-Fi experience in the home.
The Nokia Network Services Platform will help Tizeti to simplify operations and quickly respond to changing market demands.
Kendall Ananyi, Tizeti, said:"We are committed to providing the best-in-class network experience to our subscribers. We are confident that Nokia's proven technology and expertise will help us differentiate our services based on quality. This a crucial project for us as it introduces LTE in our networks and allows us to bring new and innovative services to our subscribers."
Eniola Balogun, Nokia, said:"We are thrilled to work with Tizeti on the initiative to upgrade their network to bring the latest products and services to its subscribers. Nokia Fastmile will help Tizeti to cost-effectively enhance the customer experience.
The project will also enable them to delight their subscribers by providing more reliable data services.
On the other hand, Tizeti will benefit by adding new revenue streams."
Risk Assets Push Higher on Vaccine Hopes; Eyes on the Fed
By Hussein Sayed, Chief Market Strategist at FXTM,
After two consecutive weeks of back-to-back declines, global stocks kicked off Monday with solid gains amid a surge in M&A activity and positive signs towards vaccine developments. Currency markets were little changed ahead of a busy week of monetary policy announcements, while Oil and Gold ticked slightly higher.
The two big deals announced over the weekend were Softbank's plan to sell chipmaker ARM to Nvidia for more than $40 billion and Gilead Sciences to acquire Immunomedics for a price tag of $21 billion. Meanwhile, on the vaccine front, AstraZeneca resumed its phase-3 trial on Covid-19 after being suspended last week following a neurological illness developed in one participant, and Pfizer announced that its vaccine could be distributed before year-end if found safe and effective.
Central Banks will take centre stage this week with the Federal Reserve, Bank of England and Bank of Japan all due to announce policy decisions. Out of the three meetings, the Fed is likely to be the most watched following its historic shift towards average inflation targeting. The big question remains how will the FOMC put this policy into action?
From what we know now, the Fed is set up to keep interest rates near zero for a long time, possibly for several years. Given the new framework, any spike in inflation won't translate into immediate rate hikes as the Fed wants to compensate for the lost years when they have failed to hit the target. The dot plot will be the key guide for investors and traders alike. If inflation projections remain at 2% or below for the foreseeable future, this will solidify market expectations for a low rate environment for many years to come. That said, Jay Powell would still have to explain in more detail how the new framework will be translated into policy action.
In June's economic projections, the Fed anticipated unemployment would be at 9.3% by year-end, but, in August, unemployment was well below that forecast at 8.4%. Many other economic data surprised to the upside during the June – August period in a clear sign that most economists were overly pessimistic towards the strength of the recovery. However, there is still a considerable amount of uncertainty given the latest surge in Covid-19 cases worldwide and the US, especially as we get closer into the winter season. A second wave will undoubtedly put the recovery at risk in the final quarter of the year and it will be interesting to see the Fed's view on that issue.
As for the market selloff over the past two weeks, the Fed isn't likely to show any signs of concern. In fact, policymakers should be satisfied with the pullback as the risk of a bubble in several assets has been growing due to the Fed's extremely accommodative policies. Unless we see another 10 -15% drop, do not expect the Fed to intervene.