ATM Fraud Awareness is Education-Elegbe
Mitchell Elegbe is managing director/CEO, InterSwitch Limited, one of Nigeria's major switching companies. Elegbe has significant exposure and in-depth knowledge of the industry, both local and international; technical knowledge and incomparable passion for business. His undying passion for nationwide switch gave birth to InterSwitch which today manages shared infrastructure. He spoke to chike onwuegbuchi and fumni ileasanmi.
From Magnetic Stripe Card to Chip and Pin
The initial design for the cards were chip and Pin but for economic reasons, we went for magnetic stripe, then, we were just starting, cards were expensive, it was a huge investment for banks at that time. So moving to chip now is only normal even if the Central Bank had not said we should, it was something that the bank would have to subscribe to later. However, the CBN has said it and acting in line becomes compelling and that is why you see a lot of interest being generated. There is a quicker decision; clear intension to ensure that these cards are moved to chip ultimately like the Central Bank gave us the impetus to make sure that this happens now.
Features of Verve
Everybody talks about security, people will tell you our cards are more secure, and just like saying my car is more secured. What exactly is security in this case?
Security like every other thing about life needs to address certain specific problems, so what are the problems we have today? There is the problem of cards being copied, that can easily be addressed by a chip card. So anybody that has a chip card today either it is InterSwitch or any other organization automatically would have achieved the same thing, so it doesn't matter the name behind it.
However, does a chip card stop every kind of fraud? The answer is no, there are some kind of frauds that the chip card would not solve. For example, if you are going to make a payment on the internet to buy goods, if you don't put your chip in it there is no how the internet would accept your chip. So your chip is your card number and Pin like in the days of magnetic stripe.
So what additional thing do you need to secure? What we have done, is that we have introduced chip education programme, the chip authentication programme that ensures that, you now have a card reader that stimulates the way you put your card inside the ATM and make serious transactions on the internet.
Identity Guard
We also have our identity guard that gives card holder a one time password, it is not the same Pin that you use every time. Every time there is a new password that can only be used once. Our fraud management initiatives were developed to address various types of fraud which we have seen in the last couple of years. It was developed using the MasterCard Mchip4 standard and has fraud management solutions incorporated into it. These are the different things we have done.
So the whole idea of fraud awareness is education. Instead of talking about seven different steps to tackle different fraud problems as we have seen it in Nigeria, there will be many more because as we are improving, the fraudsters also will attempt to improve even if it is in the negative side. Therefore, we want to keep on being on top of our game by trying to be one step ahead of the criminals.
Reward
You need to reward people when they are loyal to you. What we have done with the Verve card is that we have incorporated rewards, loyalty scheme inside the chip card, so it becomes possible for everybody to get rewards. It will now be the merchants, InterSwitch or the banks that determines the nature, magnitude and scope of the rewards. It is very flexible and there are about seven different kinds of rewards that we can give.
Convenience is very important. When I take my Verve card today and wants to be able to do everything I was doing before with my Magnetic stripe card, it is only with the Verve card today that can do that, because we know what we have being doing with over 28 million cards before Verve was launched. We could have launched a long time ago, like when we were in Calabar, we showed the Verve card but what we have been doing in the last six months plus is to make sure that other channels that card holders are used to using their cards are enabled. So that from day one they can seemingly enjoy what they have always being enjoying.
Besides, our chip and PIN enables merchants have online, real-time access to all their operations and activities. It ensures an enhancement of PoS terminals currently in many merchants' locations across the country. Those are the things that I would say differentiates us from others and of course it is a Naija card, we know our problem, we know our challenges, we know our people so we have put all of these into the card to ensure that Nigerians can continue to enjoy.
Biometrics and Pin numbers
The cards can accept biometrics and accept PIN but biometrics have different challenges too. I am sure you have tried biometrics before sometime and you will be wandering whether your finger is still yours. So sometimes either because your fingers are greasy or because it feels as if your finger is dirty, it might not read. There are certain specific schemes especially for the unbanked where biometrics becomes critical for use, the fact is that the card can accept it today. Biometrics is not going to be widely spread, all the ATMs do not have biometrics for example, and to fix them will cost a lot of money. But there are some specific schemes that will come up that we just have to do biometrics. The cards today are ready for those kinds of schemes.
Oversea Payments
There are a lot of things that influences where you can use your card to make payments. When you start using your card to make payment on the internet, you are using Naira or Dollars. With the kind of problem we are having today, how do you want it to be?
When the issue of taking dollars out, there are regulations around such monetary controls that CBN has put in place. We need to ensure we comply that is why I am very shy to talk about that now because we are seeking approval, we do not have the approvals yet. That is why I said give us some weeks until the approvals are in place.
Confidence in Card Holders
It is part of the problems and challenges but luckily for us, we did not start seeing all these problems until we were done with many millions. The chances that if you asked ten people who have ATM cards, how many of them have been defrauded, maybe only one, maybe none in a group of ten so the people who are benefiting far exceed those who are trying to spoil it.
Even though the choice of using a card is a personal decision, you might have the card and choose not to use it because you are afraid. But if you have tried it once and nothing happened to you, even if the other man is telling you he was defrauded, you have not been defrauded yet and if you need money you will get money until it happens to you.
Our prayer is that before it becomes something that everybody is affected, we should have been able to solve most of the problems. Like 419 in those days, everybody has fallen to 419 at one time or the other but now we all know their tricks. We are aware once you see a 419 e-mail you know that, such mail is 419.
Before, they tell you, you have won something, these days, they don't do this kind of things anymore, they are changing. They started by telling you, you have won something come and do something for you to claim your prize. They saw that, we are not falling prey to that one anymore, they moved to upgrade, that the system is undergoing upgrade, that you register your card number and PIN. When they saw that upgrade is not working anymore, they are now telling you your PIN has been blocked, come and register it to unblock it.
Capacity to Absorb Increment
If you want to be in the business of moving crates of minerals, seriously you will not go and buy pick –up van, you need to buy a serious trailer. In terms of capacity, what we have done is that we bought a trailer that will take maybe a 100 pallet and we have put one crate on it. Our worry is let the transaction come, when it becomes a problem we will talk. Our problem is ensuring that the trailer when it is driving on its own does not summersault on its own, because it doesn't have enough weight. In business everybody prays for capacity to expand, if it extends to that stage its simple we have to expand the network, today we are not near our capacity.
Interconnectivity and Interoperatability
The issue of interoperatability is an old issue because if you go to a bank like Intercontinental Bank, you will see e-tranzact, InterSwitch, Mastercard and Visa that has been achieved. It is not an issue because we have connection with all the banks.
Network Availability
InterSwitch is not an entity that stands in isolation, we have connection with the bank. When we say network availability, it's the same thing that connects us, we are using General Packet Radio Service (GPRS), sometimes the same problems we have with congestion in voice call, we also have experience it except if it is not the same network. So, the real challenge we have is not the bank thing, it's basically telecommunications issues, where we use different kinds of service providers. For example, if you go to my village, you don't have the kind of variety you can afford to have with service providers, so, you end up using the particular network that is available there. It might not be the best but that is the only one there, so you have to use it. But with time, it will improve even internet has improved significantly from the first time when we started.
Future of InterSwitch
I have just said Verve is designed by Nigerians for the world. Our vision is to see this Nigerian dream become something that is recognized and accepted worldwide. We believe we can; only time will tell. So keep praying for us, keep supporting us and we hope that five years from now, it will be a different story.

NCC Arrests Man for Hacking into DSTV System
Nigeria Copyright Commission (NCC), has arrested one Mr Aliu Olalekan, for allegedly hacking into DSTV system and watching the channels free without subscription.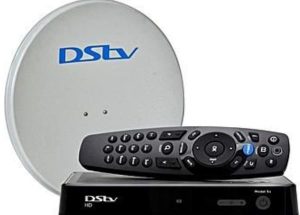 Mr Matthew Ojo, NCC Director in the Lagos Directorate Office said this while speaking with newsmen in Lagos, on Tuesday.
He said that the suspect used to watch DSTV channels free without subscription on his Android phone via an app which he downloaded on google play store.
"This suspect distributed the know-how to his telegram followers and on his blog with the aim of gaining more followers and viewership on his blog and makes more money through google ad-sense.
"The operation was based on surveillance which had earlier been carried out by the Multi-choice team and verified by a copyright inspector, " he said.
He added that the arrest was made in collaboration with a team of copyright inspectors led by the Head of Enforcement Department, Mr Charles Amudipe.
Others included; a team from Multichoice Nigeria led by Mr Umar Ibrahim and policemen from Lagos Command Headquarters, Ikeja.
Ojo said that the joint team conducted an anti-piracy operation at the premises of the culprit in Amukoko, Lagos.
According to him, the suspect was contacted on phone by a member of the operation team on the disguise of patronising him. "The suspect came out to meet the caller and in the process of discussion, he was apprehended.
"The suspect took the team to his resident. The squad paraded his one-room apartment and recovered his laptop and phones used in perpetrating the ungodly act. "He was arrested and brought to the copyright commission office for further investigation, " he said.
Ojo said that, on getting to the commission's office, the statement of the suspect was taken and the inventory of items seized from him taken. He said that investigation on the matter was still ongoing and if found guilty the suspect will be charged to court.
NCC, Digital Encode Support NITRA Innovative Tech Forum On Post-COVID-19 Strategies
The Nigerian Communications Commission (NCC), Nigeria's telecommunications regulator and Digital Encode, Cybersecurity and Compliance advisory company, have indicated interest to partner with the Nigeria Information Technology Reporters Association (NITRA), the national umbrella body of ICT reporters, as it organizes a forum that will x-ray the industry's future plans for ICT growth post pandemic era.
The event, slated to hold on October 15, 2020, will seek to discuss the needs for a fortified ICT sector after the COVID-19 era, and the level of preparedness of ICT stakeholders to embrace the challenge of being pivotal to the stability and growth of all other sectors.
A statement from NITRA National Secretariat in Lagos indicates that due to the pandemic and need to observe the COVID-19 protocol on social distancing, the event will be held via a Webinar.
This year's theme, "Multi-stakeholder Approach To National Recovery Post-Pandemic", is in line with the annual event's generic theme, 'NITRA Innovative Tech Forum', a contribution by NITRA to the development of Information and Communication Technologies (ICTs) innovations and policies in Nigeria.
Prof. Umar Danbatta, executive vice chairman, NCC is expected to deliver the keynote speech at the event and will throw more light on Federal Government's plans, programmes and policies on post-pandemic strategies using ICT.
Dr. Adewale Obadare and Dr. Seyi Akindeinde, founders of Digital Encode, while accepting to support the event expressed their readiness to offer their expertise in Cybersecurity for organisations to prepare against cyber- attacks with the new normal.
They will also highlight areas that are high risks that need fortification in terms of cybersecurity.
Speaking on the event, Mr. Chike Onwuegbuchi, national chairman, NITRA, noted that as the COVID-19 pandemic continues to leave its negative trails across the globe, economic reboot for countries will not only depend on how well they readapt to the new normal, but also more on their recovery plans.
According to him: "While the federal government has consistently expressed its willingness to set all policies in place to engender growth, and accelerated implementation of these policies, private sector firms have also shown great hunger for the task ahead in post-COVID-19 era.
However, the question that needs to be answered is whether all stakeholders are ready for the required task ahead."
The event will also offer participating companies opportunities to publicize some of their individual efforts at contributing to reacting a soft landing or lifeline for SMEs and other ancillary companies as the pandemic threatens their survival.
Digital Encode is a multi-award winning and leading consulting and integration firm that specializes in the design, management, and security of business-critical networks, telecommunications environments and other Information Technology (IT) infrastructures.
NCC Threatens Illegal Users of GSM Boosters with Arrest, Prosecution
Nigerian Communication Commission (NCC) has warned telecom consumers to desist from using illegal GSM boosters.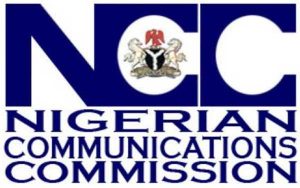 The commission also said that anyone caught using a GSM booster without obtaining approval of a duly licensed network operator will face arrest and prosecution.
GSM boosters are devices that transmit and receive telecommunications signals and can therefore interfere with other radio frequency equipment.
Ikechukwu Adinde, director, public affairs, NCC, said in a notice published on NCC website, that only licensed network operators are allowed to use GSM boosters.
The booster, also known as amplifier or repeater is made up of three main elements – exterior antenna, amplifier, and interior antenna.
They form a wireless system to boost cellular reception
"Members of the public should note that, willful interference with any wireless telegraphy is an offence under Section 16 of the Telegraphy Act, 2004,"it said
The agency said it will not condone any flagrant breach of this law.
It has also enforced measures to prosecute offenders.
Accordingly, monitoring mechanisms have been put in place and anyone caught using a GSM booster without obtaining approval of a duly licensed network operator will face arrest and prosecution.
"Any member of the public with useful information regarding the illegal use of GSM Boosters should contact the Commission on 09-4617000/7351 or send an email to [email protected]," the notice said.
"Individuals desirous of using GSM Boosters should note that they can only do so in conjunction with licensed network operators," it added.