Banks Caution Customers as Frauds Rise
Emboldened fraudsters are mounting attacks on banks' customers and the lending institutions have also been alerting their customers to ensure more caution in transactions and continue to utilise the e-payment channels available to them.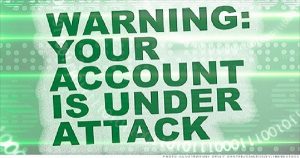 First Bank of Nigeria stated that it recorded over 275,000 new sign-ups to alternative channels covering its Firstmobile; the USSD and First-Online platforms when the lockdown started.
In a mail to its customers, it stated, "We observed that scammers are beginning to have sleepless nights over our customers' accounts.
"They have started sending messages on purported ATM card deactivation, due to difference in date of birth.
"They even go as far as telling you to dial their fraudulent numbers to activate your card.
"As in, they want to defraud you and they still ask you to waste your money on them! Don't fall for it; it's a lie!
"Let them know that you are not a zombie, let them know smartness is in your DNA. If you get any suspicious message as such, delete it immediately.
"Rest assured, FirstBank will never ask for your personal details or ask you to call a personal number.
"Also, do not click on any online link asking for your account details such as your BVN, personal information, ATM card number, PIN or OTP."
Access Bank Plc also urged its customers to be vigilant as incidents of fraud were on the rise.
It stated, 'Since the start of the coronavirus pandemic in the country which necessitated the lockdown of first, three major cities, and eventually the entire nation, the bank has observed a worrying increase in reports of fraudsters targeting unsuspecting customers.
"This development has become even more worrisome, especially as these people not only disguise themselves as bank representatives, but also use the palliatives from the government as bait to collect customers BVNs and other key banking details."
Victor Etuokwu, executive director, Retail Banking, Access Bank Plc, said "Access Bank is imploring its customers to be wary of any message, demanding their personal or bank details.
"Customers must remember that the bank will never ask for their BVN, full card PAN, PIN, mobile app activation code, OTP or password as it is readily available to the Bank via its database.
"Any call, email and text message, claiming to be from Access Bank demanding for any of these details is certainly a scam," he concluded.
In an email to its customers, Fidelity Bank said, "Dear customer, it has come to our attention that scammers are utilising the COVID-19 pandemic as an opportunity to defraud the public by impersonating COVID-19 officials alongside some of the following."
While mentioning some of the techniques, it added, "Please do not click on any link or respond to any of such messages; delete immediately!
"If or when in doubt, please contact our customer care representatives."
Buyer Beware: NSE Issues Caveat on 13 Companies
Nigerian Stock Exchange (NSE) has warned investors to be wary when dealing with shares of 13 companies after they failed to meet regulatory deadlines for the submission of their financial statements without any explanation.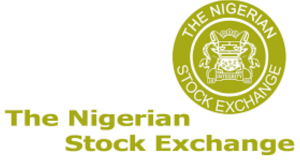 The 13 companies include Aso Savings and Loans Plc; Deap Capital Management & Trust Plc; DN Tyre & Rubber Plc; FTN Cocoa Processors Plc; Goldlink Insurance Plc; International Energy Insurance Plc; Medview Airline Plc; Resort Savings & Loans Plc; Staco Insurance Plc; Standard Alliance Insurance Plc; UNIC Diversified Holdings Plc; Union Dicon Salt Plc and Union Homes Savings and Loans Plc.
"Investors are advised to trade with caution on the securities of these companies in the absence of up to date financial information on them," the NSE stated in a circular.
The Exchange warned that it may suspend trading on the shares of the companies if they fail to comply with extant rules within the specified period.
According to the Exchange, the deadline for submission of the unaudited financial statement of the companies became due on June 29, 2020, being the extended due date as granted by the Exchange.
By virtue of non-filing of the unaudited report by the due date, the companies violated extant rules at the NSE which provide that every company shall file its unaudited quarterly accounts not later than 30 calendar days after the relevant quarter, and publish it within five business days after the date of filing, in at least two national daily newspapers, and post it on the company's website, with the web address disclosed in the newspaper publication.
The rules also required that an electronic copy of the interim financial publication shall be filed with the Exchange on the same day as the newspaper publication.
Godstime Iwenekhai , head, Listings Regulation Department, Nigerian Stock Exchange (NSE), stated that the NSE had issued deficiency filing notice to the companies notifying them of their violations and mandating them to make public disclosure regarding the violation, the reasons for the violation and possible date for publication of the outstanding financial statement.
According to the Exchange, the defaulting companies failed to comply with the directives in the deficiency filing notice.
While the Exchange will continue to engage with the companies on the need to comply with extant rules, it warned that it may take additional punitive steps should they fail to comply and file their unaudited financial statements within the 90-day cure period, which ends by September 27, 2020.
Banks' Customers Abandon 2.6m Accounts in 3 Months
Bank customers in the country abandoned 2.6million accounts between March and May this year, according to the "Industry Customer Bank Account Data" for the months of March, April and May 2020, recently released by the Nigeria Interbank Settlement System (NIBSS).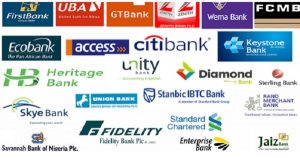 The data showed that the e total number of inactive and dormant bank accounts stood at 48.5million at the end of May compared with 45.89million and 45.86million at the end of April and March respectively.
This means that the total number of accounts that were abandoned by customers during the three month period, amounted to 2.63million.
The Central Bank of Nigeria (CBN) classifies bank account inactivity into two categories: Inactive and Dormant types.
According to the apex bank, "a bank account is classified as inactive if there has been no customer or depositor-initiated transaction in it for a period of six months after the last customer or depositorinitiated transaction."
It also states that "a bank account shall be classified as dormant if there has been no customer or depositor-initiated transaction in it for a period of one year after the last customer or depositor-initiated transaction."
Analysis of the NIBSS data shows that while the total number of bank accounts stood at 160.04million at the end of May 2020, the total number of active bank accounts during the period was 111.5million, meaning that 48.5million accounts were either inactive or dormant.
Also, while the total number of bank accounts in April was 143.4million, the total number of active bank accounts stood at 97.5million, which means that 45.9million accounts were either inactive or dormant.
For March, the data equally indicates that while the total number of bank accounts stood at 143.2million, the total number of active accounts was 97.3million, meaning that 45.87million accounts were inactive or dormant in that month.
FIRS Extends Tax Debt Payments to August 31
Federal Inland Revenue Service (FIRS) has extended the closing date of its waiver of penalty and interest window on tax debts owned by individuals and businesses from June 30 to August 31, 2020.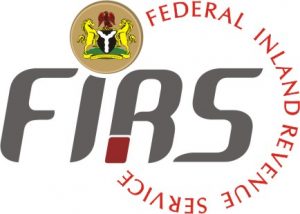 Mr Abdullahi Ahmad, director, Communications and Liaison Department, FIRS, made this known in a statement in Abuja on Wednesday.
Ahmad quoted Mr Muhammad Nami, executive chairman of FIRS,  as saying "the extension is a follow up to a number of palliative measures devised by the service to cushion the effects of the COVID-19 pandemic on the Nigerian economy and to support tax-paying individuals and business entities in the country
"The latest extension applies to a tax audit, tax investigation and desk review assessments, approved instalment payment plans under Voluntary Assets and Income Declaration Scheme yet to be fully liquidated," he said.
Nami disclosed that there will be no further extension of this palliative measure.
He said tax debtors were, therefore, enjoined to liquidate their outstanding tax liabilities on or before August 31 in order to enjoy a waiver of accumulated penalties and interests.
He also advised all concerned individuals and businesses to contact their respective tax Controller or the nearest FIRS Regional Debt Management Office in case of further enquiries adding that a list of all our offices was available on their website: www.firs.gov.ng..