Banks Lose N1.1trn to IFRS 9 Rule on Bad Loans
The banking industry lost N1.1 trillion in total assets as a result of compliance with the requirements of the International Financial Reporting Standard (IFRS) 9 on recognition of bad loans.
Among others, IFRS 9 mandates that banks estimate and book an upfront, forward-looking expected loss over the life of any loan granted and monitor for possible default. This resulted to increase in provision for bad loans (impairment for credit losses) by banks.
The above requirement, according to Agusto & Co, Nigeria's leading bank rating firm, led to the loss of N1.1 trillion in total assets by the Nigeria banking industry in 2018.
Ada Ufomadu, Agusto & Co analyst, disclosed this while presenting the company's report on the Nigeria Banking Industry.
She said: "In 2018 the assets of the banking industry were about N33.3 trillion and we think in 2019 growth will be driven largely by the fact a lot of banks are raising capital.
In 2018 there was the IFRS 9 accounting principle that was introduced to the banking industry and it had a significant impact on capital. The industry lost about N1.1 trillion from banks' capital.   So what we are seeing now is that banks are trying to recoup these losses, banks are raising Tier 2 capital. Some banks have come to the market to raise capital in the form of Tier 2 bonds. So we think that will be a major driver of assets in 2019."
Speaking on the company's outlook for loan growth in 2019 against the backdrop of the minimum Loan to Deposit Ratio (LDR) of 60 percent recently ordered by the Central Bank of Nigeria (CBN), Ufomadu said, "We don't think that banks will lend more to meet the 60 percent LDR because of the credit risk involved. As a bank, I don't think they will just start giving out loans because they are trying to meet with a regulatory requirement.
"At Agusto & Co, we believe that there might likely be an extension of the deadline for meeting the LDR. We see banks responding by reducing their deposit base because that is an easy way to meet up with the LDR, and what this means is that since it is likely that banks will be rejecting some deposits, the interest rate on deposit will likely reduce, so interest expense for banks may reduce
"Some people also believe that this might lead to a pricing war, with competition for premium borrowers. That is according to a school of thought, but generally, we don't believe there will be a significant increase in the loan book of the banking industry."
On the company's outlook for the exchange rate and government borrowing activities and its impact on the interest rate, she said: "We don't think there will be naira devaluation because the crude oil price is still relatively high and the CBN is well equipped to defend the naira.
"We see an increase in government borrowing. We still believe that the crowding-out effect which the CBN is trying to avoid will occur. We believe that the private sector will be crowded out because the government will still need to borrow and that will have an impact on the interest rate. So we think interest rate will remain high."
FG Sacked IST Members over Fraud- Ahmed
Mrs Zainab Ahmed, minister of Finance Budget and National Planning, has said the Federal Government sacked some past members of the Investments and Securities Tribunal (IST) as they indulged in corruption.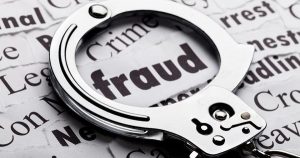 Inaugurating the new members, the minister charged the new members to eschew corruption and be forthright.
Bar. Azi Amos Isaac was appointed as Chairman for a five year term and Bar. Nosa Smart Osemwengie, was re-appointed as member for a second term of four years.
"The problem with the tribunal has been infighting amongst members, lack of industrial harmony and series of complaints bordering on maladministration.
"This has been the bane of the tribunal and a source of embarrassment not only for the Ministry of Finance but for the government in general," Ahmed said.
The new chairman, Azi, assured the finance minister that, "the teething issue of restiveness has been addressed since he assumed duty," adding that, "The place is calm and the staff have become very supportive."
Azi said since 2003, the tribunal has "given judgment in the value of assets worth over N844 billion and that from 2017 to date, they have given decisions in monetary value totalling over N28bn.
"It has not failed in its adjudicatory responsibility.
"It has carried out its assignment with candour and integrity and intends to improve on what has been on ground."
CBN Bans Customer-to-Customer Forex Transfer
Central Bank of Nigeria (CBN) has banned transfer of foreign exchange (forex) from one customer to another.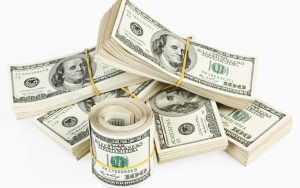 According to the apex bank, forex cash lodgements into domiciliary accounts can only be done by the account owners henceforth.
An internal memo available in the media space explains that the new guidelines are necessary to review the utilisation of inflows into customers domiciliary accounts.
The circular states: "Forex inflows cannot be credited to customers until the legitimacy of funds is established.
"They can have unfettered access by telegraphic transfers up to a limit of $40,000 monthly for payment of medical bills, school fees, subscription to professional bodies subject to existing CBN guidelines.
"Transfers from one customer to another is prohibited. Transfer within related companies is allowed subject to a limit of $50,000 per month."
It recommended that proceeds from non-oil exports should be sold to banks, used for repayment of dollar term loans, and self-utilisation for trade transactions for LC, bills and Form A.
Also oil export proceeds from E&P companies are to be used to pay contractors and service providers employed by the oil companies in addition to the recommended uses for non-oil FX proceeds.
Offshore forex inflows from other Nigerian banks and internal account to forex transfers sourced from offshore inflows are to be used for trade transactions subject to eligibility for E-Form M.
"Upon confirmation of the legitimacy of the inflows, customers can have unfettered access, subject to a maximum of $50,000," the document read.
"Utilisation for trade transactions subject to processing of eligible trade transactions using E-Form M. Payment for services must be backed with demand note from offshore beneficiary and other regulatory documents.
"Related party transfers are allowed to the maximum of the inflow received. The transfer request should be backed by a signed instruction from the account holder." Payment of government fees and levies are also allowed to the maritime, oil and gas, aviation. government parastatals and export processing zones.
Stanbic IBTC, Standard Bank, Listed Among Top African Corporate Brands
Stanbic IBTC Holdings PLC and its parent company, Standard Bank, have emerged amongst the top winners of the 2020 Tech Times' Africa LinkedIn Corporate Brand Awards.
The Stanbic IBTC Group emerged the second position in the category, with total votes of 3,515, out of 24 firms nominated for the award. Standard Bank placed the fourth 2,494 votes.
Nominations for this award opened to the public on July 1, 2020 and closed on July 14.
Shortlisted nominees were announced on August 24 while voting commenced immediately and voting ended on September 8, 2020.
The Corporate Brand Awards was instituted by Tech Times' Africa, an online platform for leading technology, innovation, and startup stories.
Expressing his delight on the awards, Dr Demola Sogunle, Chief Executive, Stanbic IBTC Holdings PLC, said that both Stanbic IBTC Holdings PLC and Standard Bank had been deliberate and consistent in making a remarkable impact in Africa's financial sector.
"Our sincere appreciation goes to the organisers of the Africa Corporate Brands Awards and to every member of the public who voted. This is a reflection of the high level of trust and confidence that the public has reposed on us," he added.
Dr Sogunle further said that Stanbic IBTC Holdings PLC would remain relentless in portraying the organisation as one of the most influential corporate brands in Africa.
He stated: "Stanbic IBTC Holdings PLC and Standard Bank have relentlessly contributed to driving the growth and development of the African financial ecosystem. These awards affirm our efforts, and we are encouraged to raise the bar continually."
The Africa Corporate Brand Award is designed to identify and recognise outstanding companies. It also projects their achievements and impacts on African society and the world at large.