Beware of Fraudsters, Access Bank Warns Customers
Access Bank has warned its customers to be vigilant as fraudsters design ways of defrauding them.
In an emailed report, the lender warned customers to ignore messages purporting to emanate from the bank to purchase debit or credit card.
"You may have received unsolicited offers to purchase your debit or credit card. Please ignore this request as it is intended to defraud you. Access Bank will never offer to buy or retrieve any personal banking items from you . If you receive such a request, please report this incident to us immediately," the bank warned.
It gave tips that will help customers to protect their card and personal information to include not sharing their PIN or giving their cards to anybody.
"Do not share your account number, the security number on the back of your card or card expiry date with anyone. Never generate a token or OTP for anyone via telephone, email, SMS, live chat or social media. "If your card is lost or stolen please call the contact centre immediately. Never share your account information or your personal banking details including Biometric Verification Number (BVN)  via SMS, email, or telephone.
"Remember, if you have any suspicions, please call our 24-hour contact centre, send an email or is it your closest branch,"  the email report said.
Female Banker Accused of Stealing N42m
Aghata Igwe, a former banker,  who allegedly obtained N42 million from a businessman under false pretences, on Monday appeared at an Igbosere Magistrates' Court in Lagos.
Igwe, 42, whose residential address was not given, is standing trial on a three-count charge of conspiracy, fraud and stealing.
She however pleaded not guilty to all the counts preferred against her by the police.
Earlier, , SP George Nwosu, prosecutor, told the court that the defendant and others at large committed the alleged offences from March to May 2017, at Ilupeju area of Lagos.
Nwosu said that the defendant fraudulently obtained the sum of N42 million from Maydom Pharmaceutical Ltd., under the pretext of assisting the company to facilitate a grant of one million US dollar import finance loan from Fidelity Bank Plc.
"The defendant convinced the complainant that she will use the said N42 million to lobby the bank to grant the company a loan of one million USD for importation purposes.
"The defendant did not facilitate any one million USD loan and did not refund the money she obtained from the complainant," Nwosu alleged.
He said that the offences contravened Sections 287, 314 and 411 of the Criminal Law of Lagos State, 2015.
Mrs O. O. Oshin, magistrate, granted the defendant N500, 000 bail with two sureties in like sum.
She ordered that the sureties must be gainfully employed and must have at least N1 million in their bank accounts.
She also said that the sureties must also show evidence of tax payments to the Lagos State Government.
She adjourned the case until Feb. 24, for mention.
First Bank Wins Best Mobile Banking App, Fastest Growing Retail Bank Awards
First Bank of Nigeria Limited has been named 2019 "Best Mobile Banking App" and "Fastest Growing Retail Bank" winner by Global Business Outlook.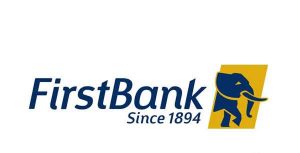 The Global Business Outlook Award recognises and rewards excellence in business in companies across the world, both in the public and private sectors.
The award rewards innovation, creativity and the drive to create value.
FirstBank earned the Fastest Growing Retail Bank recognition because of its leading role in promoting financial inclusion in the country, a drive which has resulted in its 44,000 Agent Banking network designed to complement the provision of bespoke financial services at its over 750 branches nationwide.
It also won the Best Mobile Banking App award thanks to its Firstmobile banking app's capability at performing a wide range of financial transactions in a safe, adaptable, futuristic and efficient manner.
The user-friendly app is widely renowned for its ease of navigation and state-of-the-art security features to mitigate risk against fraud.
In the course of 2019, FirstBank bagged numerous awards across various areas of its business operations.
The awards comprise Women Empowerment Category – Sustainable Banking Awards by CBN Bankers Committee, Best Private Bank in Nigeria 2019 by Global Finance Magazine and World Finance Magazine respectively; Best Process Automation Initiative, Application or Programme by Asian Banker International Excellence in Retail Financial Services; Best Banking Brand Nigeria 2019 by Global Brands Magazine; Best Retail Bank in Nigeria by Global Banking and Finance Review and Asian Banker International Excellence in Retail Financial Services Awards respectively; Cashless Driver: Highest Volume in Bill Payments and Highest Transaction Volume in Real-Time Payments by CBN Electronic Payments Incentive Scheme – Efficiency Awards; Long Service Corporate Award by Nigerian Economic Summit Group; Best Financial Inclusion Program – Nigeria 2019 and Bank of The Year – Nigeria 2019 by International Investor, amongst many others.
Speaking on the awards, Folake Ani-Mumuney, Bank's group head, Marketing and Corporate Communications, said, "We appreciate the recognition of these awards by the respective awarding bodies. The awards are dedicated to all our customers across the globe as their continued patronage of our services is appreciated. We remain steadfast and would not rest on our laurels at rendering bespoke financial services tailored to meet the financial needs of our valued customers, irrespective of where they may be."
FG Sets February 1 for Commencement of 7.5 Per cent VAT
Federal government will from Saturday (February 1) begin the implementation of 7.5 per cent Value Added Tax (VAT) espoused by the finance law.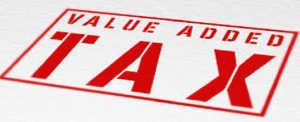 The law, according to the government, will take effect after all the necessary administrative procedures must have been completed, especially the gazetting of the Act by the Federal Ministry of Justice.
Mrs. Zainab Ahmed, minister of Finance, confirmed the February 1 implementation date in Abuja at the inauguration of the board of the Federal Inland Revenue Service.
She said the February 1 commencement date had put to rest every speculation regarding the take-off date of the new VAT regime.
The minister said once a bill was signed into law, it would take effect immediately, but noted that there were certain administrative procedures and formalities to be finalised before commencement.
The VAT increase which is meant to help government achieve its revenue projections for the 2020 budget is a part of the tax reforms included in the 2019 Finance Act.
She said with the Act, there would be more revenue to finance key government projects especially in the areas of health, education and critical infrastructure.
She said, "The implementation of Value Added Tax is to take effect from February 1, 2020 after all the necessary administrative procedures have been completed, especially the gazette of the Act by the Federal Ministry of Justice."
The minister's remark contradicted an earlier claim by the Accountant General of the Federal, Ahmed Idris, who said the new VAT increment took effect from January 13 when the 2020 Finance Bill was signed into law.