Bharti Airtel Inks Long-term Strategic Investment with QFE
Bharti Airtel, a leading global telecommunications services provider has entered into a binding agreement with Qatar Foundation Endowment ("QFE"), under which Bharti will issue 199,870,006 of its new shares to QFE representing a shareholding of 5% in the Company, post issuance of the new shares.
As per the agreement, QFE will subscribe to 199,870,006 new shares of Bharti at a price of INR 340 per share amounting to a total consideration of USD 1.26 billion (INR 6796 crores). The investment will further strengthen the capital structure and provide further flexibility for the Company to deliver on its growth strategy.
Mr. Sunil Bharti Mittal, chairman, Bharti commented thus, "I am delighted to welcome another high quality long-term institutional investor to our shareholder base. This strategic partnership with QFE demonstrates the confidence they have in the Company and our strategy for growth. In addition, this agreement exemplifies further strengthening of the already deep economic and cultural relations between Qatar and India. We look forward to a long and fruitful partnership with QFE".
Speaking on the agreement, Rashid Al-Naimi, acting chief executive officer, QFE, said, "We are excited to be making a significant investment in one of the leading telecommunications companies in the world. As a long-term global investor, our shareholding gives us exposure to a high growth sector in key emerging markets. QFE looks forward to supporting Bharti in realising the full potential of this world class business."
Goldman Sachs acted as sole financial advisor to QFE on this investment.
E.F. Network to Provide Internet Services in Nigeria
F. Network Ltd, multinational technology company and major global player in wireless/virtual technologies, has been licensed by Nigeria Communication Commission (NCC) to provide internet services in Nigeria.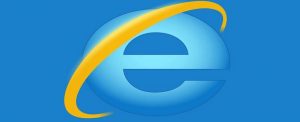 The approval came on the heels of the company meeting all requirements and qualifications stipulated by NCC for the grant of the license.
With the licensing of E.F. Network Ltd, competition is expected to increase among operators and make internet services more readily available, which would eventually lead to a crash of the cost of internet usage in the country.
The grant of internet license is coming barely three months after the company introduced a revolutionary product called efphontaxi.com, a high tech anti-theft and anti-kidnapping application that has the capacity to minimize activities of phone thieves and kidnappers in the country.
Gideon Egbuchulam, chairman/C E.F Network, said the license would mark a positive revolution in the Nigeria internet services as it will be more available, faster and affordable to Nigerians soon.
He said the provision of internet services by E.F. Network will enhance the efficiency and effectiveness of efphonetaxi and other online services offered by the company.
University of Queensland Wins Ericsson Innovation Awards 2020
Team WakeShare from The University of Queensland, Australia, announced as the winners of the 2020 Ericsson Innovation Awards with novel fuel-efficient shipping solution. Entries from University of Kelaniya, Sri Lanka, and Stanford University, US, take second- and third place respectively.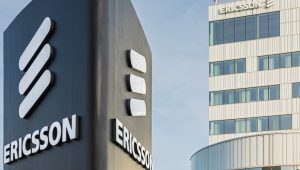 Information and communications technology (ICT) solutions, such as the Internet, wireless networks, cell phones, and other communication mediums, have a potential to reduce the global greenhouse gas emissions by up to 15 percent by 2030.
Ahead of a critical decade of sustainability action, the 2020 Ericsson Innovation Awards challenged a new generation of innovators to find solutions to the current climate change crisis with a focus on .
In spite of difficult collaboration conditions created by ongoing pandemic restrictions, this year's competition produced more than 500 ground-breaking innovations from across the globe which were judged on three main criteria of feasibility, viability and desirability.
A Grand Finale event, which was broadcast live to spectators from around the world, saw all three finalists pitch their innovations to an esteemed board of judges, as well as the delivery of keynote speeches from Nobel Laureate professor Didier Queloz and other esteemed guests.
Team WakeShare from the University of Queensland, Australia, were selected winners of this year's award and recipients of the EUR 25,000 prize fund, with their solution of software systems to overcome hurdles to platooning in the freight shipping, which enable suppliers to coordinate routes, optimize travel positioning, and reduce overall greenhouse gas emissions in the shipping industry – one of the largest emitters of greenhouse gases.
The other finalists comprise team Elzian Agro from the University of Kelaniya using machine learning technology to build a pest prediction platform to support farmers in adapting to climate change: And the O2C Marketplace team from Stanford University with a solution which uses satellites and AI technology to verify carbon sequestration as a carbon offsetting mechanism.
Börje Ekholm, President and CEO of the Ericsson Group, says "We believe young people are the key drivers of innovation. The 2020 Ericsson Innovation Awards focuses on one of our time's most pressing issues, climate change. This year, by turning to universities around the world, we wanted to enable young people to help come up with ideas as to how technology and the ICT industry can help combat this major challenge which our generation is facing."
Heather Johnson, Head of Sustainability & Corporate Responsibility, Ericsson, says: "As we enter the decade of action for the Sustainable Development Goals, the subject of climate action has never been more relevant.
The 2020 Ericsson Innovation Awards challenged some of the best and brightest students who share our passion for innovation to demonstrate how technology can support climate action. While this year has been like no other, this event shows that Ericsson's commitment to climate action, as well as cultivating innovation and working in partnership with an ecosystem to drive positive change, remains constant."
MultiChoice Brings Back Special Step Up Offer on DStv & GOtv Max this January
MultiChoice is delighted to bring back the hugely popular Step Up campaign offer to its DStv and GOtv customers this January.
The Step Up campaign offer gives all active and disconnected DStv Compact, Confam and Yanga customers the opportunity to pay for a package a step above their current package and get a boost to view programming on the next higher package.
While customers on GOtv Jolli and Jinja can upgrade to enjoy GOtv Max for less at a special discount of N2,999 instead of N3,600 per month. All the upgrades are scheduled to happen within 48 hours and will be available from Thursday, 14 January till Wednesday, 31 March 2021.
"Through the Step Up and Max for Less campaign offers, we are giving our DStv and GOtv customers something to get excited about this January," said Martin Mabutho, Chief Customer Officer, MultiChoice Nigeria.
Mabutho further said: "We started this special offer back in 2019 as a way of giving customers on the lower packages a chance to enjoy quality video entertainment on our higher DStv and GOtv packages for less.
"We are pleased with the popularity and acceptance of the offer, so we are making it available once more to both new and existing customers. It promises to be even more exciting as customers who take advantage of this offer will be exposed to even more great entertainment starting this January."
DStv customers on the Yanga package can pay N4,615 for Confam package and then get a boost to view programmes on the next higher package, Compact; while customers on the Confam package can pay N7,900 for Compact and instead view Compact Plus package programming. Likewise, Compact customers only pay N12,400 for Compact Plus package and in turn get a Premium package worth N18,400 per month.
Some of the exciting programming to look forward to starting January include:
2020/21 Football Season continues with the best leagues and cup tournaments on SuperSport. Top matches from the Premier League to look forward to include: Liverpool vs Manchester United on Sunday 17th January at 5:30pm and Manchester United vs Liverpool on Saturday, 23rd January at 4pm on SuperSport Premier League. Emirates FA Cup 4th round match between Leicester City vs Chelsea on Tuesday, 19th January at 9:15pm on SuperSport Premier League. In Serie A, Sunday, 17th January at 8:45pm is Inter Milan vs Juventus on SuperSport Variety 3 on DStv SuperSport Select 1 on GOtv while in La Liga, Real Sociedad vs Real Betis will air on Saturday, 23rd January at 6:30pm and Athletico Madrid vs Valencia on Sunday, 24th January at 9pm on SuperSport La Liga.
Brand new seasons of exciting shows and drama series on Africa Magic starting with Date My Family S2 premiere on Sunday, 17th January at 6pm on AM Showcase; My Siblings & I S3 on Monday, 18th January at 6:30pm on AM Urban and Unmarried S2 on Wednesday, 20th January at 9pm on AM Showcase.
Launch of the M-Net Movies 007 James Bond Pop-Up Channel 111 on Friday, 22nd January to Monday, 31st January 2021 on DStv Premium, Compact Plus and Compact.
Exclusive GOtv Max content including all La Liga, Serie A, twice as more Premier League and UEFA Champions League matches, M-Net Movies 4, BET, Cartoon Network, StarLife, ROK 2, CBS Reality and more.
The Step Up and Max for Less offer is open to both active and disconnected DStv Yanga, Confam and Compact customers and GOtv Jolli and Jinja customers. For more information on this limited time offer as well as other products and services.