Boko Haram: Operators Abandon 150 Cell Sites
Telecommunications service providers have ruled out restarting some 150 base stations destroyed by insurgents in the northern parts of the country until some normalcy is restored in the region, Nigeria CommunicationsWeek has learnt.
This means that telecommunications consumers in the affected region would have to live with little or no telecommunications services.
A base transceiver station (BTS) or cell site is the central nervous system of telecommunications allowing subscribers to make and receive calls and other services.
But the facilities have become targets of insurgents especially in the northern parts seeking to impose Islamic rule in the region.
Gbenga Adebayo, chairman, Association of Licensed Telecommunications Operators of Nigeria (Alton) said that vandalism of telecom facilities are affecting the quality of service provisioning.
Steven Evans, chief executive officer, Etisalat Nigeria, said over the weekend that 30 of its sites in Borno belong to this category and cannot be restarted because of security risk.
He said that those cell sites however affected its quality of service resulting to loss of 1% of its report in May in Nigerian Communications Commission (NCC) key performance indicator report.
Apart from attacks on BTS, other telecom equipment have suffered deliberate destruction by some persons across the country.
Nigeria CommunicationsWeek had reported that telecommunications companies in Nigeria spend some $90 million annually in repairs of fibre network cut by activities of government contractors building roads and vandals.
Fiber optic cables are major building blocks in the telecommunication infrastructure because of their high bandwidth capabilities.
But the damage being done to the telecommunications infrastructure is hampering efforts to provide robust ICT services.
Operators also warn that if urgent measures are not taken by government and other regulatory authorities, about $25 billion investments recorded in the sector so far will be seriously affected.
As it is today, Nigeria still lacks major infrastructure and cannot afford preventable damages of its facilities as a result of government neglect and security lapses.
Disputed Airtel Shares: O and O Networks Limited, Ecobank Appeal Judgement
O&O Networks Limited is appealing an unfavourable Court of Appeal Judgment that was delivered yesterday, and relating to shares that it previously owned in Airtel Networks Limited.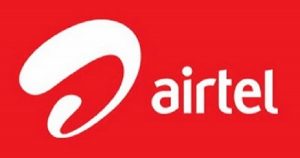 The case is actually O & O Networks Limited V. Broad Communications Ltd and nine others (Ecobank Nigeria Limited as 10th respondent)
This is contained in a press statement by the company, as published below:
"Our external Solicitors have filed Notices of Appeal against the judgments, alongside Motions to Stay Execution of the Judgments. Parties to the appeals, including Broad Communications Limited, have been served with the court papers.
In August 2018, O & O Networks sold its shares in Airtel Networks Limited for Naira 22.5 billion (approximately US$62.5 million) with the permission of the Federal High Court on June 7, 2018 and subsequently in September 2018, Broad Communications Ltd  filed an interlocutory application requesting the Federal High Court of Nigeria to grant an order directing O&O Networks to place Naira 22.5 billion (approximately US$62 million) – the entire proceeds of the sale of the Airtel shares and an amount which is significantly in excess of the plaintiff's total monetary claim – into an escrow account in the name of the Chief Registrar of the Federal High Court, pending the final determination of the substantive claim.
The Federal High Court of Nigeria granted the interlocutory application on March 7, 2019. O & O Networks subsequently filed a Notice of Appeal and an application to stay of execution of the Ruling. The appeals against the Ruling were dismissed by the Court of Appeal today 24th November 2020.  A further appeal against the judgments, alongside Motions to Stay Execution of the Judgments have been filed to the Supreme Court today.
O&O Networks will prosecute the Supreme Court appeal vigorously as it believes the substantive claim of Broad Communications Ltd. is without merit whatsoever as O & O Networks sold the shares validly and with the authorization of a court of law.
O&O Networks is a special purpose vehicle previously owned by former Oceanic Bank International Limited ('Oceanic') and which, in 2011, formed part of Ecobank Transnational Incorporated's (ETI) acquisition of Oceanic."
Nigeria @60: Ken Nwogbo Inducted into ICT Hall of Fame
Ken Nwogbo, a Nigerian business / ICT Journalist and  founder, Communication Week Media Limited, the publishers of Nigeria CommunicationsWeek, has been inducted into the ICT Hall of Fame at an award ceremony for ICT icons organised recently by Titans of Tech, an initiative of TechTv Network.
Nwogbo was among other 60 ICT industry players, that were honoured at a ceremony held at the Virgin Rose Resort, Victoria Island, Lagos recently.
The 60 individuals have played various roles in stimulating growth in the Information and Communications Technology sector of the country especially in the last 20 years during which the sector has experienced unprecedented growth following the award of GSM licences to telecom operators by the administration of President Olusegun Obasanjo.
Nwogbo's career in journalism began when he joined the services of Champion newspaper as a capital market reporter in August 1997, and in 2005 he left Champion newspaper as a deputy news editor to join Businessworld as associate editor in 2006, the same year he established Nigeria CommunicationsWeek.
It was while he was an ICT reporter in 2001 with Champion newspapers that the then President Olusegun Obasanjo's administration deregulated Information and Communications Technology (ICT) sector, which immediately began to attract huge traction in terms of investments both foreign and local.
Since then the ICT sector became his forte, his reportage have helped in shaping the direction of the sector in Nigeria.
He has also written over 3,000 stories and articles in national dailies.
Other inductees at the Nigeria @60 ICT Hall of Fame were Engr. Ernest Ndukwe, former Executive Vice Chairman of the Nigerian Communications Commission (NCC), now Chairman of MTN Nigeria, Prof. Umar Garba Danbatta, Current EVC of NCC, Engr. Gbenga Adebayo, President of ALTON,  Engr. Olawale Ige, Engr. Vincent Maduka, HRH Eze (Engr.) Ogbonna Cletus Iromantu, Engr. Titi Omo-Ettu, Chief Chris Uwaje, Tim Akano, Dr. Yele Okeremi, Collins Onuegbu, Abiodun Omoniyi, Lare Ayoola of Tranter IT group, Stanley Jegede, Globacom Chairman, Dr. Mike Adenuga Jr.,
Others were Juliet Ehimuan Chiazor, Country Head, Google,  Nkemdilim Begho, Dr. Leo-Stan Ekeh of Zinox Technologies, Chief Chima Onyekwere, Dr. Emmanuel Ekuwem, Muhammed Rudman of IXPN, Emmanuel Amos of Programos, Olusola Teniola, Immediate past president of ATCON, Prof. Engr. Mohammed Ajiya of Digital Bridge Institute, and Prof. Charles Uwadia of Computer Professionals Registrations Council.
Additional inductees were Engr. Ike Nnamani of Medallion, Chijioke Eke, Mkpe Abang, Aaron Ukodie, Ufuoma Daro, Dr. Bayero Agabi, Shina Badaru, Abimbola Tooki, Don Pedro Aganbi, Ken Nwogbo, Remmy Nweke, Segun Oruame, Okoh Aihe, Sonny Aragba-Akpore and Hajia Hadiza Umar of NITDA among others.
Speaking on behalf of the organisers, Don Pedro Aganbi congratulated the inductees, saying they were being recognised in their own right based on various contributions they made to the ICT industry.
He said that the recognition was part of the commemoration of Nigeria's diamond independence anniversary.
"It is beyond dispute that the work that you all do is essential to enhancing our quality of life as a nation and individual members of the Nigerian nation," he said, noting that Titans of Tech is a flagship industry event that annually celebrates excellence in the Nigerian ICT space.
MTN Empowers Youths with ICT and Business Skills Training
MTN Nigeria as part of its ICT and Business Skills programme, hosted young Nigerians to a capacity building workshop.
The workshop was facilitated by trainers from Google, Cisco and IBM.
Participants were exposed to strategies on building an online presence and staying competitive by setting up and managing a Google My business account, listing their services, and verifying their account.
They learnt the importance of a complete Google My Business listing which encourages trust, sales and more visibility.
Kenneth Awom, a Google certified trainer espoused on the types of digital marketing such as Search Engine Marketing, Social Media Marketing, Display Marketing, Content Marketing, Email/SMS Marketing.
He said "planning a well thought out digital strategy and leveraging social media effectively is a key to business growth."
He talked about leveraging social media channels and email marketing for business growth, as a tool to generate more sales, add value to a brand, and improve marketing activities.
He admonished participants to get started with social media marketing by identifying their audience, choosing their social media channels, and posting engaging content regularly.
The MTNF ICT and Business Skills Training aims at building capacity for the youths (18 – 35) in ICT and Business Skills towards enhancing their employability and entrepreneurial abilities. Over 1,930 youths have participated in the training program.
An impact assessment revealed that some of the trained participants have gone on to set up their own businesses using the skills gained at training.