Broadcast Regulators Task Stations on Revenue, Equipment
Mallam Abubakar Jijiwa, chairman, Broadcasting Organisation of Nigeria (Bon) has urged government owned broadcast stations to devise means of generating revenue in order to stay in business.
According to him, "private stations are surviving on their own without government's intervention. It's a free market and these (government owned) stations have to go to the marketplace and compete for revenue. They should learn to be creative in their programming and generate revenue like the private stations are doing."
"Let them stop singing favourite songs of their governors and become marketable. Let them carve a niche for themselves in the market – there are no two ways about it. Government can still assist in some ways but they have to take charge of their own welfare for survival," he insisted.
Ahead of the 2012 deadline for switchover to digital broadcasting, broadcast stations across Nigeria have complained of shortage of funds for the acquisition of digital-ready equipment for broadcast services.
To this end, Yomi Bolarinwa, director-general, National Broadcasting Commission (NBC) has clearly stated that "In Nigeria today, over 60 percent of the broadcast stations in their studios and production have digital equipment." Thus, the clamour for funds for transition to digital broadcasting was baseless.
Addressing broadcasters at the 51st General Assembly of Bon in Lagos, the NBC boss frowned upon the acquisition of transmitters by broadcast stations, which he said was a waste of resources.
"Stations go ahead and buy high capacity transmitters that they do not need. Who are you transmitting to? Have you considered your target audience? If you have a station in Lagos and you put another one in Abeokuta – like is happening to FRCN and NTA today – then your stations start competing among themselves, does that make sense? As we are not doing proper planning, we now have an opportunity with the digital plan, and we should get it right."
"If we do not get it right, the level of interference we have on FM radio will be a child's play compared to what we would have on television. On FM you can accommodate interference, but on TV you will have a 'venetian blind' (horizontal black and white lines without any picture)," he warned.
On the issue of High Definition (HD) equipment, Engr. Bolarinwa noted that broadcast stations wantonly acquire HD equipment without putting the viewers into consideration. "We easily assume that HD is digital, so everybody today says he's going HD. That is not true! HD is just a by-product of digital. Even today on the analogue platform, you can do HD. Now, in buying HD equipment that are relatively new in the market and are expensive, what do we hope to achieve? Do you have a complete chain of HD studio equipment? Can your transmitter handle HD? Do the viewers at home have the wherewithal to receive HD content and appreciate it? If along the broadcast chain it is broken, you have wasted money buying HD equipment."
"Both private and government owned stations behave the same way in the acquisition of equipment. All the cost that they complain about today are self-inflicted. Stations now buy high capacity transmitters that they do not need, and the enormous power needed to run them increases their operational cost," he continued.
The broadcast regulator added that if broadcast stations want to do HD programming, they must buy a complete chain of equipment, but then they must think of their customers who do not have HD devices.
Yobe Gov Approves Employment of Staff @ State Owned Broadcasting Stations
Mai Mala Buni, governor of Yobe State has approved the appointment of experienced casual staff working at Yobe Broadcasting Corporation (YBC) and Yobe State Television (YTV).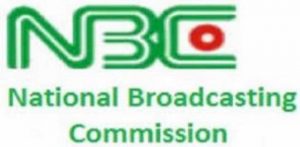 This is as part of efforts to ensure enough manpower for the on-going digitization of the two stations.
Abdullahi Bego, commissioner for Information, Home Affairs, and Culture revealed this when the officials of the Radio, Television and Theatre Art Workers Union (RATAWU) paid him a courtesy visit at the office in Damaturu.
Bego said the governor had after approving millions of naira for the total overhauling of the two stations directed for formulation of all strategies that will ensure effective implementation of the digitization process.
The commissioner also said, "His Excellency Hon. Mai Mala Buni is passionate about the digitization process of the media organizations in the state especially when it comes to equipment, staff strength and capability.
"The next step is the training and retraining of the staff of the two media organisations for efficiency in the execution of their job," Bego disclosed.
He said the casual staffs billed for employment were serving at the stations for more than eight years while others five to six years without permanent appointment letters.
"We feel it is good to employ them taking into cognizance their experience in the system and dedication to duty."
Bego commended RATTAWU among other members of the organization for their effort in informing, enlightening, and entertaining the public at all times.
Comrade Nasiru Illiya, chairman of RATTAWU, while speaking, said they were at his office to register their gratitude to the giant stride of Governor Mai Mala Buni, especially on the digitization of the two media organisations in the state.
"Sir, we are equally very grateful to note that within your short stay as commissioner of Information, we have started witnessing a positive transformation in the sector through the award of contracts worth millions of naira for upgrading YBC and YTV from analogue to digital transmission
"As I am speaking to you now, YBC is online transmission live," Illiya disclosed
FirstBank Supports Author on New TV Series
First Bank of Nigeria Limited has announced its partnership with Arese Ugwu for the television adaptation of her best seller, Smart Money Woman.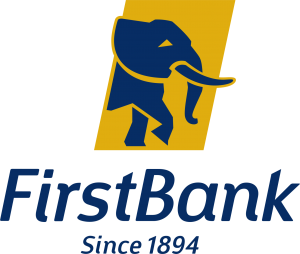 The weekly show – in its first season – is billed to premiere on Africa Magic Showcase this Wednesday.
The Smart Money Woman is a programme that shows the experiences, sacrifices, struggles and vigour of women in society as they carry out their day to day activities in spite of the gender imbalance in the society, especially in Africa.
The series is an adaptation of Smart Money Woman written to tackle debt, providing tips on inculcating the right savings culture of the African middle class (why don't we say – every individual – as against limiting to African middle class), the fear and misconceptions surrounding money and the lack of it, love, friendships, cultural and societal pressures and the roles they play in success.
The half hour 13-episode series which is directed by Bunmi Ajakaiye and Co-, produced by Kemi Lala Akindoju, Akin Marinho and Arcadia Tv Africa would have viewers exposed to financial literacy nuggets. Its cast include; Osas Ighodaro, Toni Tones, Ini Dima-Okojie, Eby Eno, Eso Okolocha, Timini Egbuson, Karibi Fubara, Tope Tedela, Seun Ajayi and Temisan Emmanuel.
According to Arese Ugwu, author and executive producer, Smart Tribe Media; "The Smart Money Woman is a love letter to every modern and upwardly mobile African women who are exploring life opportunities and experiences to find that right balance in their day to day activities especially in their career, friendship, relationship and of course, family."
"We thank First Bank of Nigeria Limited for being the first corporate sponsor to believe in my dream and take a chance on a first-time producer. This is a partnership we are pleased to reckon with, whilst we recognise how they have successfully empowered women across the geo-political zones in Nigeria through its various initiatives, especially the FirstGem product. They have provided mentoring, support and capacity building opportunities for all to create a new generation of financially literate women thereby contributing to the continued growth and development of the country."
Speaking on the TV show, Folake Ani-Mumuney, group head, Marketing & Corporate Communications, First Bank of Nigeria Limited, said: "FirstBank has been at the forefront of promoting female empowerment and we understand the role financial literacy plays in deepening financial inclusion, whilst promoting female independence.
The essence of the TV programme is to raise financial awareness to inspire every individual in the society, especially women, to make informed choices and take effective actions for their financial wellbeing, she concluded."
OurTv Secures LaLiga Broadcasting Rights for Nigeria
OurTV, a DTH free TV broadcast satellite service provider, has secured broadcast rights for Laliga matches in Nigeria.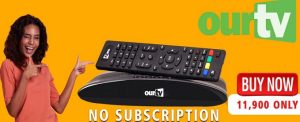 OurTV will broadcast Laliga Santander matches live on its Sports Channel 120.
Commenting on the development, Olushola Peters, Head of Marketing of OurTV, said: "This is one major milestone for OurTv and we want to thank our esteemed users, who have always believed and supported us. We value your input and suggestions as it is a core culture in OurTv to listen and please our viewers as much as we can."
OurTv is a Direct-To-Home (DTH) TV broadcast satellite service with onetime payment of set-up boxes that offers over 18 unique and exciting channels with the use of homegrown services.