Buhari Replaces NAICOM Commissioner
President Muhammadu Buhari, has, approved the appointment of Sunday Thomas as the substantive commissioner for Insurance/chief executive officer, National Insurance Commission (NAICOM).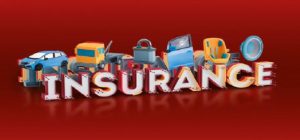 His appointment was announced in a statement issued on Sunday and signed by Yunusa Abdullahi, special adviser to the Minister of Finance.
Thomas is replacing Mohammed Kari, immediate past commissioner for Insurance/CEO.
Buhari also approved the appointments of two board members for Nigeria Deposit Insurance Corporation.
"Thomas, was formerly director-general (DG) of the Nigerian Insurers Association (NIA).
"The President also approved the appointments of two board members for Nigeria Deposit Insurance Corporation (NDIC), Mrs. Ya'ana Talib Yaro as the Non Executive Director representing the North East, and Mrs. Diana O. Okonta as Non Executive Director, to fill the slot for the South South," the statement read in part.
The appointments are to take effect immediately.
Dawaki, Ex-Union Bank Staff Jailed 17 Years for Fraud, to Refund N93m
The Kano State High Court has convicted one Rabiu Dawaki, former head of Operations, Bello Road Cash Center of Union Bank Plc in Kano, of charges of conspiracy and criminal breach of trust.
Justice Dije Aboki convicted Dawaki in her judgement on Monday and ordered him to restitute N93,232,500.
Mr Wilson Uwujaren, spokesman for the Economic and Financial Crimes Commission (EFCC) disclosed this in a statement.
Dawaki was arraigned alongside two others – Abdullahi Rano and Samuel Obende – who are now deceased on 28 counts of conspiracy and criminal breach of trust.
The three defendants, all former employees of Union Bank Plc, were responsible for receiving, processing, and distributing money to all their bank's cash centres across Kano, Katsina, and Jigawa States.
They were, however, said to have betrayed the trust of their employers and conspired among themselves to defraud the bank by diverting the funds to their own use.
The convict, alongside his co-defendants, reportedly altered figures to show that they made cash deliveries to designated branches whereas the monies were never delivered.
When they were arraigned on February 26, 2015, Dawaki and his co-defendants pleaded not guilty to the charges, thereby setting the stage for the full trial.
But Dawaki's co-defendants died and their names were subsequently removed from the charge.
The prosecution called seven witnesses to prove the case against the convict, while the defendant called six witnesses, including himself.
In her judgment, Justice Aboki found Dawaki guilty of seven counts of the charge and convicted him accordingly.
She, however, acquitted him on 21 counts.
The judge convicted the defendant on count one which bordered on conspiracy and counts two, 11, 22, 24, 25, and 26, all of which bordered on criminal breach of trust.
On counts one, 11, 22, 24, 25, and 26, the convict was sentenced to two years imprisonment and a fine of N200,000 on each.
On count two, he was sentenced to five years imprisonment and a fine of N200,000.
Justice Aboki noted that sentence on counts two and 11 were to run consecutively while counts one, 22, 24, 25, and 26 would run concurrently.
ASDHN Rejects FG's Plan to Manage N200Bn Unclaimed Dividends
Association of Securities Dealing Houses of Nigeria (ASDHN) has rejected plans by the Federal Government of Nigeria to manage unclaimed dividends – which is projected to hit N200bn by the end of this year.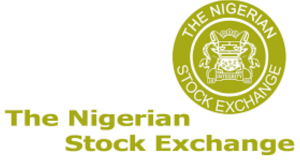 Onyenwechukwu Ezeagu, chairman of the association who kicked against the move, explained that capital market regulators and operators had leveraged technology to put in place many initiatives to address the issue of unclaimed dividends.
Some of these initiatives, according to him, include de-materialization of shares, which entails upload of quoted companies share in the Central Securities Clearing System (CSCS) for ease of reconciliation, adoption of e-dividend and e-mandate, consolidation of multiple accounts, identity management engagements, and introduction of electronic Initial Public Offering.
"Generally, the incentives for savers and capital providers in the capital market is the expectation of dividends and capital appreciation," Ezeagu said.
"It is, therefore, our considered view that the proposed legislation, if passed, will be a great disincentive to savings, long-term capital mobilization, and serious disruption of the Nigerian economy, since it will take away the only expectation of investors in the market."
Similarly,  Mr. Olatunde Amolegbe, president, Chartered Institute of Stockbrokers, said the Securities and Exchange Commission would always ensure the transfer of unclaimed dividends to the capital reserves of the company for restricted utilization, such as capital expansion and issuance of bonus shares to the company's shareholders.
Cashless Banking Attracts ePayment Risks- CBN
Central Bank of Nigeria (CBN) has said the implementation of the cashless policy had increased the risks associated with e-payments.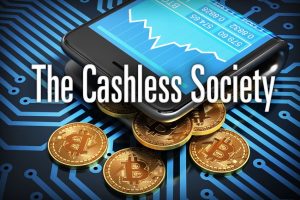 Speaking at the First Bank of Nigeria Information Security webinar in Lagos recently, Hassan Bello, CBN Director, Banking Supervision Department, said there was need to enlighten the public on essential ways to protect their information against unauthorised access, disruptions, monitoring and alteration.
Bello said the cashless policy issued to drive the development and modernisation of the payment system, reduce the cost of banking services and promote financial inclusion amongst others had increased the risks associated with electronic banking.
Speaking on the theme: "The role of CBN in Cybersecurity and cyber fraud prevention in deposit money banks", he urged customers to monitor their accounts regularly and report unusual activities and balance to their banks.
Bello called for an enhanced security measures on all electronic delivery channels to minimise the loss of customers' funds.
Bello described cybersecurity as the practice of protecting systems, networks, and programmes from digital attacks.
He said that cyberattacks were usually aimed at accessing, changing or destroying sensitive information; extorting money from users or interrupting normal business processes.
Bello represented by Adetona Adedeji, said that the impact of fraud on customers include loss of confidence in the financial system; monetary loss and negative perception of bank's security system.
Also speaking, Harrison Nnaji, head Information Security Operations at FirstBank, called on customers not to share sensitive and personal data with third party.
Nnaji said that customers needed to be smart to avoid falling prey by avoiding sharing sensitive document in the public.
He said that customers should be mindful of what they shared on social media such as Instagram, Facebook and LinkedIn, among others.
Nnaji said that no bank would request for personal information for a transaction to be completed.