Buhari's Presidency: What Nigerians Want
Mohammadu Buhari is being sworn-in today as the President and Commander-in-Chief of the Armed Forces of Nigeria.
According to Daily Independent, Nigerians are hopeful. Dashed hopes are revived and dead visions are revamped. There is anticipation of his sterling performance in office.
Without doubt, Buhari is assuming the Presidency on the pedestal of personal integrity and cannot afford to disappoint the people at this critical period in the nation's chequered history.
Nigerians are not interested in what happened in the past. They already know the story. What they want is change, not as a slogan, but as a practical impact on their lives.
At each stage in a nation's history, challenges arise, which sometimes serve as a justification for people's clamour for new leaders.
This is the basis under which Buhari was elected, and he should therefore set out to address those challenges immediately.
On three previous occasions, he canvassed for votes from Nigerians and was rejected. Now that he has recorded an overwhelming victory on his fourth attempt, he needs to remember that he got the votes on the ticket of his avowed uprightness and his promised capacity to perform. So, Nigerians will take no excuse for non-performance.
We recognise that the President has a herculean task of restructuring and re-engineering the entire Nigerian polity.
But restructuring also needs to go hand-in-hand with social and economic programmes to address the issues of unemployment and infrastructural decay in the country. We counsel him to scrutinise and internalise his political party's manifesto and start implementing it immediately. Our understanding is that his campaign promises were rooted in the manifesto and people expect him to run with it.
Valuable structures are broken down across the country and he must begin to fix them immediately. These were his campaign promises.
To gain and retain the trust and confidence of Nigerians in him, he would have to work tirelessly and selflessly as if each day is his last. Nigerians are an appreciative people if they perceive sincerity in their leaders. That is why the decisions of government must be based on merit and in the best interest of the country. We enjoin Mr. President to re-read his victory speech of March 30, 2015 where he projected some of his programmes.
Taking him for his words, Buhari assures Nigerians that he will fight corruption which distorts the economy, destroys our national institutions and character, and worsens income inequality. To this end, he has promised to declare his assets and liabilities for the purpose of transparency and accountability. He will do well to fortify existing anti-corruption agencies. He also promised to tackle the hydra-headed Boko Haram.
The new President has pledged a just and principled governance where there shall be no bias against any Nigerian or favouritism for anyone on the basis of ethnic, religion, gender or social status. Nigerians heard all these words which he spoke of his volition and without prodding, after he was declared winner of the presidential election. We expect him to stick to these words. This is an opportunity for President Buhari to write his name not just in gold but also, and more importantly, in the hearts of all Nigerians.
The job of reconstructing a tottering nation is enormous but wherever he starts from is a good starting point. We wish to remind him of a few areas among many that he might need to consider for urgent attention.
Buhari should urgently tackle the issue of power generation, which has dropped abysmally from 4,000 megawatts to less than 2,000 megawatts. Nigerians are tired of hearing the same recycled story that attempts to heap the crass inefficiency of government on unscrupulous oil and gas pipelines vandals. If reviewing the power reform policy is the antidote for this perpetual darkness in Nigeria, let him do it.
Another worrisome area is the backlog of salaries being owed workers by government, both state and federal. No explanation can justify the non-payment of salaries. If government is demanding commitment, probity and accountability from its workers, it should pay salaries promptly, because a happy work-force is a productive work-force. Buhari has indicated his willingness to maintain regional cooperation with Chad, Niger and Cameroon. He also needs to fashion a way of addressing the threats of former militants in the oil-producing areas who want a fairer share of the oil wealth of their region.
Today, unemployment is biting hard in the country. Buhari has pledged to embark on a massive programme of industrialisation, including building railways, improving roads, ports, and crumbling infrastructure. T
hese could be other ways of creating jobs. But these laudable programmes may be hampered by lack of funds, due to the low global price of oil. The President will urgently have to start diversifying the economy. This is one method of curbing the current financial strait traceable to the unforeseeable disappointment from the oil sector.
Government should slash unnecessary expenses. The past government was busy upgrading its presidential fleet without recourse to the economic realities of the country.
This is unfortunate, considering the global trend, which recommends that public officials should reduce the cost of governance and bring down the plush lifestyle of public officers. The number of the presidential fleet is outrageous and paints a picture of waste and insensitivity to the economic outlook and plight of impoverished Nigerians.
We notice that huge resources are wasted, as new governments customarily abandon laudable capital projects embarked on by former administrations. This is not economically viable for the country.
Credit should go to the government which completes a project and the one which conceives and starts it. For example, Jonathan's administration recently began the concession of the Nigeria Railway Corporation to make the rail transport system in the country more vibrant. It is imperative for Buhari to ensure policy continuity in this regard.
These are the expectations of Nigerians from the Buhari Presidency. We, at Independent Newspapers Limited, wish Mr.President a fruitful tenure.
NCC Arrests Man for Hacking into DSTV System
Nigeria Copyright Commission (NCC), has arrested one Mr Aliu Olalekan, for allegedly hacking into DSTV system and watching the channels free without subscription.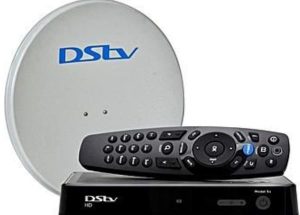 Mr Matthew Ojo, NCC Director in the Lagos Directorate Office said this while speaking with newsmen in Lagos, on Tuesday.
He said that the suspect used to watch DSTV channels free without subscription on his Android phone via an app which he downloaded on google play store.
"This suspect distributed the know-how to his telegram followers and on his blog with the aim of gaining more followers and viewership on his blog and makes more money through google ad-sense.
"The operation was based on surveillance which had earlier been carried out by the Multi-choice team and verified by a copyright inspector, " he said.
He added that the arrest was made in collaboration with a team of copyright inspectors led by the Head of Enforcement Department, Mr Charles Amudipe.
Others included; a team from Multichoice Nigeria led by Mr Umar Ibrahim and policemen from Lagos Command Headquarters, Ikeja.
Ojo said that the joint team conducted an anti-piracy operation at the premises of the culprit in Amukoko, Lagos.
According to him, the suspect was contacted on phone by a member of the operation team on the disguise of patronising him. "The suspect came out to meet the caller and in the process of discussion, he was apprehended.
"The suspect took the team to his resident. The squad paraded his one-room apartment and recovered his laptop and phones used in perpetrating the ungodly act. "He was arrested and brought to the copyright commission office for further investigation, " he said.
Ojo said that, on getting to the commission's office, the statement of the suspect was taken and the inventory of items seized from him taken. He said that investigation on the matter was still ongoing and if found guilty the suspect will be charged to court.
NCC, Digital Encode Support NITRA Innovative Tech Forum On Post-COVID-19 Strategies
The Nigerian Communications Commission (NCC), Nigeria's telecommunications regulator and Digital Encode, Cybersecurity and Compliance advisory company, have indicated interest to partner with the Nigeria Information Technology Reporters Association (NITRA), the national umbrella body of ICT reporters, as it organizes a forum that will x-ray the industry's future plans for ICT growth post pandemic era.
The event, slated to hold on October 15, 2020, will seek to discuss the needs for a fortified ICT sector after the COVID-19 era, and the level of preparedness of ICT stakeholders to embrace the challenge of being pivotal to the stability and growth of all other sectors.
A statement from NITRA National Secretariat in Lagos indicates that due to the pandemic and need to observe the COVID-19 protocol on social distancing, the event will be held via a Webinar.
This year's theme, "Multi-stakeholder Approach To National Recovery Post-Pandemic", is in line with the annual event's generic theme, 'NITRA Innovative Tech Forum', a contribution by NITRA to the development of Information and Communication Technologies (ICTs) innovations and policies in Nigeria.
Prof. Umar Danbatta, executive vice chairman, NCC is expected to deliver the keynote speech at the event and will throw more light on Federal Government's plans, programmes and policies on post-pandemic strategies using ICT.
Dr. Adewale Obadare and Dr. Seyi Akindeinde, founders of Digital Encode, while accepting to support the event expressed their readiness to offer their expertise in Cybersecurity for organisations to prepare against cyber- attacks with the new normal.
They will also highlight areas that are high risks that need fortification in terms of cybersecurity.
Speaking on the event, Mr. Chike Onwuegbuchi, national chairman, NITRA, noted that as the COVID-19 pandemic continues to leave its negative trails across the globe, economic reboot for countries will not only depend on how well they readapt to the new normal, but also more on their recovery plans.
According to him: "While the federal government has consistently expressed its willingness to set all policies in place to engender growth, and accelerated implementation of these policies, private sector firms have also shown great hunger for the task ahead in post-COVID-19 era.
However, the question that needs to be answered is whether all stakeholders are ready for the required task ahead."
The event will also offer participating companies opportunities to publicize some of their individual efforts at contributing to reacting a soft landing or lifeline for SMEs and other ancillary companies as the pandemic threatens their survival.
Digital Encode is a multi-award winning and leading consulting and integration firm that specializes in the design, management, and security of business-critical networks, telecommunications environments and other Information Technology (IT) infrastructures.
NCC Threatens Illegal Users of GSM Boosters with Arrest, Prosecution
Nigerian Communication Commission (NCC) has warned telecom consumers to desist from using illegal GSM boosters.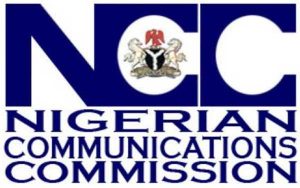 The commission also said that anyone caught using a GSM booster without obtaining approval of a duly licensed network operator will face arrest and prosecution.
GSM boosters are devices that transmit and receive telecommunications signals and can therefore interfere with other radio frequency equipment.
Ikechukwu Adinde, director, public affairs, NCC, said in a notice published on NCC website, that only licensed network operators are allowed to use GSM boosters.
The booster, also known as amplifier or repeater is made up of three main elements – exterior antenna, amplifier, and interior antenna.
They form a wireless system to boost cellular reception
"Members of the public should note that, willful interference with any wireless telegraphy is an offence under Section 16 of the Telegraphy Act, 2004,"it said
The agency said it will not condone any flagrant breach of this law.
It has also enforced measures to prosecute offenders.
Accordingly, monitoring mechanisms have been put in place and anyone caught using a GSM booster without obtaining approval of a duly licensed network operator will face arrest and prosecution.
"Any member of the public with useful information regarding the illegal use of GSM Boosters should contact the Commission on 09-4617000/7351 or send an email to [email protected]," the notice said.
"Individuals desirous of using GSM Boosters should note that they can only do so in conjunction with licensed network operators," it added.