Carbon Launches its New Social Banking Service
digital financial services company, Carbon in an effort to improve the experience of its customers, has launched Carbon Express – A keyboard extension that allows customers to access Carbon services from within whatever app they are using.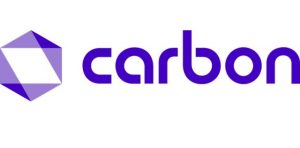 Carbon Express enables users to initiate and complete transactions such as P2P transfers and bill payments from the keyboard without launching the Carbon App or leaving the current app that they are using. Instead, they will be able to access services from the touch of their keyboard enabling quicker Instagram or Whatsapp commerce.
Carbon Express maintains the same PCI DSS compliant model of encryption, authentication, and security as Carbon's other services, thereby guaranteeing the security of all transactions.
The feature relies on the keyboard technology of smartphones to facilitate transactions. The technology adds a unique Carbon branded button to the customer's smartphone keyboard which they can tap anytime to perform transactions. Think of sending an emoji but this time it's real cash.
"This is a step in the right direction for Carbon as we aspire to go everywhere with our customer." says Chijioke Dozie, CEO of Carbon. "People are spending a lot of their time on social messaging apps like Facebook, Twitter, Instagram, Whatsapp, etc, and It is only natural that some of the conversations they have on these platforms have to do with money. With Carbon Express, we are merging social conversations with financial services – meeting customers where they spend a lot of their time."
Last week, the company also introduced Carbon Score, it's loyalty scoring system that rewards customers with benefits such as Healthcare, additional referral bonuses as well as exclusive first access to some of its new features.
"We want to continue to build a mutually beneficial relationship between our company and our customers and what better way than to reward their loyalty and discipline" Dozie adds.
Carbon Express and Carbon Score are the latest on a long list of market-leading innovations from the company.
Carbon (formerly Paylater) pioneered instant lending in Nigeria and was the first mobile app to provide access to credit digitally and without requesting individuals to present the documents and collateral traditionally associated with accessing loans.
Earlier this year, Carbon introduced its iOS app and USSD (*1303#) service following on from its launch in Kenya in December 2019. It also announced its Disrupt Fund, a $100,000 Pan-African fund to address the lack of capital for African tech startups.
FirstBank Processed N6 Trillion Transactions Via FirstMonie — Adeduntan
First Bank of Nigeria Limited has said that it has processed transactions worth over N6 trillion on its FirstMonie Agent network as at July 2020.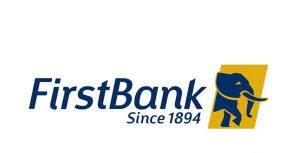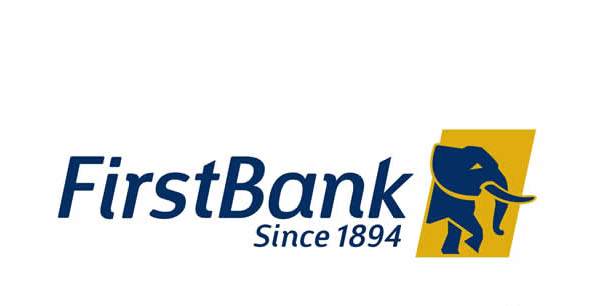 Dr. Adesola Adeduntan, chief executive officer, FirstBank, disclosed this on Thursday at the bank's FinTech Summit 4.0 webinar in Lagos.
The 2020 edition of the summit, was themed: "How Blockchain and Artificial Intelligence (AI) will Disrupt FinTech in Nigeria."
Adeduntan said: "With more than 60,000 Firstmonie Agent Banking locations, we have to date processed over 320 million customer transactions worth over N6 trillion on the FirstMonie Agent Network as at July 2020, further cementing our leadership in the agency banking space."
He said FirstBank had become the foremost financial inclusion solutions provider with over nine million USSD users, processing over 200 million transactions to date.
He said: "At FirstBank, we provide an array of digital financial services with the use of our various payment channels to reach carefully segmented audiences with tailor-made financial solutions.
"Some of these channels, which have become the toast of customers and the industry, include: FirstMobile app, USSD (*894#) and FirstMonie, with the popular Firstmonie Agent Banking Network that is at the forefront of the national financial inclusion revolution."
Adeduntan noted that the emergence of the COVID-19 pandemic had provided a ready canvas for stretching the bank's FinTech readiness and exploits.
He said: "Indeed, the COVID-19 pandemic has become a catalyst for the accelerated technology and digital transformation that we are witnessing across so many industries and areas of human endeavour.
"There is no doubt that the FinTech industry is currently the fastest growing sector within Nigeria, which is mostly run by a sizeable number of young entrepreneurs.
"Since the inception of the FirstBank Digital Lab, we have established relationships with companies like PiggyVest, Terragon, VoguePay and PayStack within the Fintech sector, which have positioned FirstBank as your Fintech partner of choice."
Adeduntan recalled that FirstMobile App was awarded the Best Mobile Banking App in Nigeria in 2019 by the UK-based Global Business Outlook.
Adeduntan noted that the bank recently revamped the FirstMobile App to include new features such as inflow and outflow dashboard, beneficiary management and profile personalisation.
He said: "We have equally deployed new capabilities such as insurance payment, pay your electricity bills with *894# on our USSD platform.
"The business world and the workplace have changed. However, I would like us to see the COVID-19 era from a positive lens – a period of new opportunities.
"Therefore, the era calls for a more deliberate approach in reviewing and identifying new opportunities."
Adeduntan assured that the bank would continue to provide first class customer service, business advisory and financial support to grow its customers businesses.
He said it would also continue to expand the vistas of innovations in its products and services, to boost customer experience and grow the national economy.
Speaking at the webinar, Chinedu Echeruo, founder of HopStop and the keynote speaker, commended the bank for being innovative in all its products offerings and services.
Echeruo said the world had entered a new age with the fourth industrial revolution, noting that organisations should use technology to create new values for their customers.
He explained that AI enables one to predict something as well predict what would happen in future, noting that disruptions bring about opportunities.
According to him, companies should find a way to use blockchain to harness AI to collapse risk in the system.
Aminu Maida, executive director, Technology and Operations, Nigeria Inter-Bank Settlement System Plc (NIBSS), one of the panelists, stressed the need for innovative and collaborative effort to achieve the desired growth.
"The reality of today's consumers is that they want everything now and they want to achieve their experience at the same time," Maida said.
He said NIBSS had adopted AI in tackling fraud and enhancing security, to enable their customers to have confidence in their services.
Maida stated that technology was ahead of regulation, noting that they needed to be open to allow customers inform them on what they need.
Musa Jimoh, director, Payments System Management Department, Central Bank of Nigeria (CBN), said the apex bank had instituted a five-year strategy 2025 with new initiatives to strengthen regulation.
Jimoh said COVID-19 had increased exposure that we can make payments without physical contact.
Chuma Ezirim, FirstBank group executive, e-Business and Retail Products, said over 65 per cent of its customer base bank with FirstBank through its digital channels and 10.6 million active cards.
Ezirim explained that the bank was a technology company offering financial services, adding that it processes 90 customers-initiated successful transactions per second.
Also speaking, Callistus Obetta, group executive, Technology and Services, said the best platform to build was people.
Obetta said the bank would continue to build its people to ensure efficient service delivery.
CBN to Rejig Payment System Vision Strategy
Central Bank of Nigeria (CBN) has unfolded plans to review backward its 10-year Payment Systems Vision (PSV-2030) strategy, which will now span a five-year strategy and rechristened as PSV-2025.
The CBN said the move was in response to evolving development of blockchain technology and other payment systems disruptions.
The CBN had announced that it had started the implementation process of the PSV 2030 to replace the PSV 2020, which aims to significantly reduce financial exclusion, promote electronic banking as well as other alternative banking channels.
Mr. Musa Jimoh, CBN director, Payment Systems Management Department, spoke on the review of the strategy at First Bank's FinTech Summit 4.0, where stakeholders gathered to discuss 'How Blockchain and Artificial Intelligence will Disrupt FinTech in Nigeria.'
He added that the central bank was working on breaking down the licences for operators in the financial technology sector to allow small players in the industry access markets as it works on harmonising data in the financial sector as well as other initiatives that would deepen the payment systems framework in Nigeria.
Speaking on the payment system vision of CBN, Jimoh said: "Because of the ability of changes in technology is so high, we cannot wait 10 years to begin to review our strategies again.
"So, what we are proposing is to have a five-year strategy, which would then be called PSV-2025. And once we get approval for this, we would be looking at initiatives for the next five years."
On how to expand the payment systems, he said: "Some of the initiatives we have put on the table, and some of the things we are trying to implement to deepen acceptance of payment systems and open the market for innovators and small businesses to enter the terrain.
"First is the regulatory sandbox, which is already in the public which we shared a draft framework for people to comment and then get back to us. We have gotten a lot of feedback and I am happy enough to announce that we are working together with the financial conduct authority in the United Kingdom in developing this regulatory sandbox and eventually we would customise it to our environment to ensure that it fits into our own ecosystem.
"Second is the open banking regime, which we have started working on in order to allow the entire ecosystem to work symbiotically. We want a situation where there would be no exclusivity on account data being held by banks again.
"Banks should be able to open up their accounts database and let fintech companies and other small companies add value-added services on account information they hold."
He said the plans would also enable the market to be more resilient and responsible.
"There are other initiatives that are coming up but we need to focus on these ones because we know they would basically drive the ecosystem into the future.
"Also, on artificial intelligence and big data, what the CBN is trying to do is to see how we can harmonise this data and provide a database where people can slice dice and trend what the future of payment holds in terms of the activities that have happened within the payment infrastructure," he added.
Commenting on small companies being able to participate, he stated: "We like to create an environment where small companies that don't have the financial muscle to take licence from CBN can also participate.
"What we have done now is to tier our licences basically to collapse our licences into four categories, so we would be coming with a new licensing model that would enable the small companies to come into the forum without going through those stringent conditions that the regulars would impose on big companies.
"These are the things we are looking to implement in the next five years."
Standard Chartered Unveils Premium Banking In Nigeria
Standard Chartered Bank (Nigeria) has launched its Premium Banking segment in Nigeria.
The segment is designed to cater to the financial needs of the Emerging Affluent providing a wide variety of services and solutions such as end to end digital onboarding, online investment options and seamless bills payment to clients.
It caters to clients between the ages of 25 and 45 years old who are typically graduates, start-up entrepreneurs, SMEs, new working professionals etc and are individuals who are technologically/digitally inclined requiring minimal personal contact.
Speaking on the offering, David Idoru, Head of Retail Banking said, "At Standard Chartered Bank, our Clients remain at the centre of everything that we do, which clearly shows in how we develop business segments, products for investments, the markets where we operate in, the entire process of how we deliver value to our clients through engagement platforms such as the SC Mobile app.
As a Bank, we believe in building long term relationships with our clients and having the Premium Banking segment enables us to do so more strategically with our clients within this age bracket. This is one of the many ways we continue to demonstrate and reiterate to our clients that we are Here for good.''
The Premium Segment addresses specific needs for its client's such as buying a first home, starting a family, children education funds, travel and lifestyle improvement etc with access to dedicated premium executives for banking related queries and Investment advisors for Investment related queries.
David added: ''As a Bank today, we are clearly also focused on driving Digital banking across all segments from a convenience perspective which makes delivering value to our clients easier, faster, secured and a lot more efficient.
This basically means that our clients including our Premium Banking clients can start and end their journey of subscribing to any of our investment products strictly on their mobile devices and this has changed how we deliver value and investment products to our clients.
Standard Chartered Bank announced the launch of its Digital Bank in Nigeria in December 2019 with the SC Mobile 2.0 app.
The Digital Bank offers savings accounts, current accounts, fixed deposits (with the option of joint accounts) along with Lending and Wealth Management solutions.
For both existing and new to bank clients, various benefits to be enjoyed on the app include Zero charge on all interbank transfers; Zero charge on SMS Notification, Zero charge on ATM withdrawals, Performing funds transfer without adding beneficiaries and Generating a soft token for all transactions, Free bank card delivery nationwide and account management and service request.