CBN Asks Telcos to Pay N5Bn for Mobile Money Licenses
Central Bank of Nigeria (CBN)  has asked telecommunications companies that intend to deepen financial inclusion in the country through mobile money services to make a minimum capital deposit of N5bn.
It was gathered that the apex bank also granted the telcos a provisional approval to apply for a Payment Service Bank licence through a subsidiary company.
As contained in the draft guidelines issued by the CBN, an evidence of the payment of N5bn must be provided when applying for an Approval in Principle.
The telecoms companies that have indicated interest in driving the financial inclusion plans of the Federal Government are MTN, Airtel, 9mobile, Ntel , and Globacom.
Commenting on the guidelines, Mr Gbenga Adebayo, chairman, Association of Telecommunications Companies of Nigeria, said the PSB licence would allow the telcos to facilitate the payment but restrict them from giving loans.
In addition, he objected to the minimum deposit of N5bn, saying it was on the high side considering that other mobile money operators were asked to make a payment of N2bn.
According to Adebayo, these issues have been addressed in feedback to the apex bank, expressing optimism that the input will be considered.
"The justification for the minimum capital deposit is unknown. However, when compared to the capital requirement for National Microfinance Banks and Mobile Money Operators which are currently fixed at N2bn, it is our view that the figure is excessive, particularly bearing in mind that National MFBs have a wider service bouquet," he said.
"We have made our comments on the provisions of the draft document and we are expecting feedback from the CBN."
Meanwhile, Rob Shuter, CEO of MTN Group, this week, announced the plans of the company to apply for a mobile banking licence in Nigeria and launch the service in 2019.
Shuter, while addressing a conference in Cape Town, said, "We will be applying for a payment service banking licence in Nigeria in the next month or so, and if all goes according to plan, we will also be launching Mobile Money in Nigeria probably around Q2 of 2019."
Telecoms operators in Africa have recorded tremendous reach with mobile money services on the continent due to their large customer base, existing distribution network and mobile phone penetration.
At the centre of the mobile money growth are Safaricom's M-Pesa, MTN Mobile money, Orange Money, Tigo Pesa, Vodafone Cash and Airtel Money.
The five Nigerian network operators recently pledged to deploy over one million airtime agents for mobile money services in the country and leverage their mobile base, integrated identity systems and distribution network to offer financial services to Nigerians.
They also gave the assurance that they would reach 90 million people with financial services by 2020.
According to them, other stakeholders and the government would be engaged to ensure the telecommunications sector contributes its quota to the 80 per cent total financial inclusion and 70 per cent formal financial inclusion goal by 2020.
The telcos promised to drive an awareness programme that would deepen financial literacy across the country, within the next three months.
Further sharing their plans, they said in six months, they intend to reach 15 million customers with financial services, and in one year, they would have reached 35 million Nigerians.
According to the telcos, 70 million Nigerians will be reached in two years and by the 30th month of commencement of the service, 90 million customers will benefit from the scheme.
Unity Bank Unveils 2020 OMG Competition For Children
In line with the efforts to drive the financial literacy initiatives of the Central Bank of Nigeria (CBN), Unity Bank Plc has unveiled its 2020 One Minute Genius (OMG) competition for children.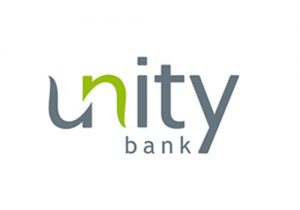 OMG is an educational gameshow to engage students as part of activities to commemorate Children's Day.
According to a statement from the bank, over 120 winners are expected to emerge at the end of the 5-day contest that kicked off yesterday June 1, 2020, and run till Friday, June 5th, 2020.
The statement also said that  the competition can be monitored on Beat FM 99.9 Lagos, Beat FM Abuja, 94.1, and online on the Bank's Website.
"The One Minute Genius is an initiative that underscores Unity Bank's belief in children, it connects with the Nigerian children's aspirations and reinforces the importance of education as a vehicle to empower the child to succeed beyond their wildest dreams." The statement read.
Every Child and student between the ages of 6 –12 years are legible to participate in the game.
The idea is to enable the participant to improve their intelligent quotient and unleash the genius in them. The game will be played as a blend of quizzes containing spelling Bee and Arithmetic questions.
The children that answer the questions correctly within the one-minute stipulated timeframe will be rewarded with cash prizes.
Commenting on the initiative, Funwa Akinmade, Head, Retail and SME Banking, Unity Bank, said the One Minute Genius gameshow is a participatory learning and reward contest aimed at motivating students towards subject mastery using a branch of reinforcement model.
Akinmade urged parents and guardians to avail their wards the opportunity to participate in the competition.
In previous editions of Children's Day engagement, the Bank hosted students of Kings College Lagos and held Spelling BEE competition to promote financial literacy, leadership, and advocacy against anti-social behaviour among youths.
CBN Says Claims of N2,000, N5,000 Banknotes in Circulation Fake
Central Bank of Nigeria (CBN) on Sunday, denied videos and pictures of the purported circulation of N2, 000 and N5,000 banknotes in the country.
The apex bank in a tweet via the official Twitter handle are warned false and fake.
CBN called on Nigerians to disregard claims of such banknotes and urged members of the public to report anyone found in possession of such to law enforcement agencies.
Recall that in 2013, the CBN under the leadership of Sanusi Lamido Sanusi had said it was going to introduce a N5,000 banknote into the country.
Recently, the social media was abuzz after aman reportedly visited a bank and deposited the sum of N17m with yet to be designed or released N5000 and N2000 naira notes.
In accompany video, a lady could be heard in the clip, revealing how the man stormed the bank with the bundle of new 5000 and 2000 naira notes to deposit it.
CBN Revises Timelines for ATM Dispense Errors, Refund Complaints
Central Bank of Nigeria (CBN) has revised timelines for reversals and/or the resolution of refund complaints on electronic channels, with effect from June 8, 2020.
This is to further enhance service quality, particularly quick refunds when customers experience failed transactions, ATM dispense errors or disputes.
Isaac Okorafor, director, Corporate Communications of the apex bank said on Sunday that failed 'On-Us' ATM transactions (when customers use their cards on their bank's ATMs) shall be instantly reversed from the current timeline of three days.
"Where instant reversal fails due to any technical issue or system glitch, the timeline for manual reversal shall not exceed 24 hours.
"Refunds for failed 'Not-on-Us' ATM transactions (where customers use their cards on other banks' ATMs) shall not exceed 48 hours from the current three to five days.
"Resolution of disputed/failed PoS or Web transactions shall be concluded within 72 hours from the current five days."
He added that all banks had been directed to resolve the backlog of all ATM, POS and Web customer refunds within two weeks starting June 8, 2020.
Meanwhile, key service providers in the Nigerian payments system have also committed to establish an integrated dispute resolution platform for the industry and enhance their payment system infrastructure and processes to reduce incidences of transaction failure.
Okorafor requested bank customers to refer to the updated Guidelines for the Operation of Electronic Payment Channels on the Bank's website (www.cbn.gov.ng) for further details.