CBN Okays Free Operation of Mobile Wallet by Banks
Central Bank of Nigeria (CBN) has said that Deposit Money Banks can now operate mobile money wallet services without prior approval.
The banking regulator stated this in a circular to DMBs with the title, 'Operation of mobile money wallets by DMBs,' on Thursday.
It stated that, "The Central Bank of Nigeria remains committed to deepening financial inclusion in line with its objectives to achieve the national financial inclusion target of 80 per cent by 2020.
"To complement recent growth in the agent banking services under the Super Agent and SANEF initiative, and in recognition of the increasing demand for no-frills mobile money services, the CBN hereby directs that Deposit Money Banks shall henceforth not require prior approval to offer mobile money wallet services.
"DMBs are, however, expected to notify the CBN before the commencement of these services and are required to operate within the extant regulations on mobile money operations."
In another letter to the DMBs, which was signed by the Director of Banking Supervision, CBN, Ahmad Abdullahi, titled, 'Regulatory measures to improve lending to the real sector of the Nigerian economy', it stated that, "All DMBs are hereby required to maintain a minimum Loan to Deposit Ratio of 60 per cent by September 30, 2019. This ratio shall be subject to quarterly review.
"To encourage SMEs, retail, mortgage and consumer lending, these sectors shall be assigned a weight of 150 per cent in computing the LDR for this purpose. The CBN shall provide a framework for classification of enterprises/businesses that fall under these categories.
"Failure to meet the above minimum LDR by the specified date shall result in a levy of additional Cash Reserve Requirement equal to 50 per cent of the lending shortfall of the target of the LDR."
The CBN said it would continue to review developments in the market with a view to facilitating greater investment in the real sector of the Nigerian economy.
SEC to Descend on Illegal Fund Managers
Mary Uduk, acting director-general, Securities and Exchange Commission (SEC) has restated the  determination of SEC to go after illegal fund managers and ensure they are made to face the full wrath of the law.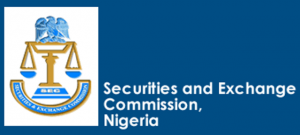 Uduk, in an interview with journalists in Abuja at the weekend, said what the SEC had done apart from continuing to educate people, is to also go after the promoters of these schemes.
She said "we are stepping up our enforcement mechanisms to ensure that they are apprehended and their offices sealed off. So many of them are being prosecuted in courts, we have secured convictions for some, and we have closed down so many. We verify ownership and return monies collected by them to the owners. It's a problem around the world and we can tackle the problem by educating the public, telling them the right investments to make and the right places to put in their money.
Ponzi scheme (also a Ponzi game or a Ponzi) is a fraudulent investment operation where the operator, an individual or organisation, pays returns to its investors from new capital paid to the operators by new investors, rather than from profit earned through legitimate sources.
Uduk however advised the investing public to be wary of any investment that is proposing return levels that are unreasonably high and advised investors to ensure that the fund managers and the products they are offering are registered with the commission.
"So when people come to you and say that you can invest 50,000 naira today and in 2 hours you will get 200,000 naira tomorrow  or get 50% in 2 hours know that its is a lie. No legal investment that pays investment that way. So what they must likely be doing is using your money to pay someone else and using someone's money to pay you. Its is important that we don't engage in such investments.
"These fraudsters or promoters of Ponzi schemes are the false prophets of the investment environment; they are the ill wind that blows no good and at whose sight you must flee. They are to be avoided. This is one message you must take home to family, friends, relations and acquaintances in order to save them from the agony of loss of their hard-earned money."
According to Uduk, such ventures have no tangible business model, as returns would be paid from other peoples' invested funds, making it a fraudulent investing scam.
The SEC boss, who restated the commission's resolve to make the capital market more user-friendly to boost investors' participation in the market, said the commission had been doing a lot in terms of education to increase investors' knowledge of the capital market and enable them make informed investment decisions.
"There are new investible products in the Nigerian capital market. We have a lot of ethical funds. One of the safest areas to invest in is in mutual funds, and collective investment schemes and we encourage Nigerians to be part of these and others.
"The purpose is also to ensure that you do not fall victim to the antics of fraudsters who purport to be able to double any amount of money you make available to them as investment value.
Besides, Uduk stated that the SEC's effort to migrate all shareholders to an e-dividend regime is to eradicate or reduce to the barest minimum the incidence of unclaimed dividend.
"Unclaimed dividend is an undesirable feature of the Nigerian capital market, which denies investors/shareholders the gains of participating in the capital market. It denies the economy access to the huge amount of money that should have accrued to shareholders and would have gone into circulation to oil the wheel of the economy.
"It is a consequence of the bottlenecks that are inherent in the erstwhile paper dividend warrant regime such as postal system inefficiency, change in investors' addresses, poor fidelity and human fallibility in dividend payment processes, amongst others.
A statement issued by Efe Ebelo, head, Corporate Communications, SEC Nigeria, quoted her as saying "there is gain in investing in the capital market and that is why we keep imploring investors to register for e-dividend and regularise their multiple Subscriptions so that they can benefit from their investments".
UBA, Zenith Pioneer Implementation of Chargeback on PoS Transactions
UBA and Zenith bank are pioneering central bank of Nigeria (CBN) directive on implementation of 24 hours chargeback dispute resolution mechanism on transactions on point of sale terminal, Nigeria CommunicationsWeek has learnt.
Chargeback is when a customer buys goods or service at a point of sale terminal and was debited but the PoS did not print receipt showing a successful transaction, because the transaction was decline, the merchant will refuse to give the customer the goods he requested for, while his account has been debited. In this situation, the customer will have to go to his own bank which is not the bank of the merchant and file a claim of refund that is called chargeback.
Before the new CBN directive of its resolution within 24 hours, the problem is resolved by the customers' bank logging it against the merchant and the merchant bank needs to investigate if that claim is correct or not, if it is true he did not give the customer the value, he will attest to the bank that it is true and for his bank to return the money to the customer. This process takes weeks to resolve.
Against the frustration merchants and financial inclusion agents are facing as a result of issues around chargeback on PoS transaction that CBN gave directive to banks to implement 24 hour chargeback dispute resolution mechanism of which UBA and Zenith have started implementing.
Commending the two banks, Fasasi Sarafadeen Atanda, managing director, Ecosystem Hybrid Network, an agent network operator said that UBA and Zenith are in the first to begin the implementation of the CBN directive that anytime customers have dispute issue the only thing they need to get from Agent is to get a receipt supporting that decline.
"Once you have that receipt, take it to your bank and collect your money, they are well prepared to follow the money anywhere it hangs whether it is hanging at processor, or banks, they can view it from their backend to know where it is hanging and retrieve it to credit the customer.
"This will reduce the time customers waste waiting and also engender truth in the system, which will help agents grow customers because they know when they have issues their bank will attend to them unlike previously when their bank will ask them to go back to follow up Agents.
"We are going to see fewer cases of police arrest when there is no dispute; there won't be any need to invite police.
"The only thing that remains is for all the banks to commence implementation of this CBN directive on chargeback.
"PoS usually produce two receipts, merchant copy and customer copy, if it shows approved definitely the customer must pay but if it show decline customer cannot pay. It is the decline receipt that should be taken to the bank for refund.
"Financial inclusion in Nigeria is driven through three providers that includes bank led, mobile money operators' led and mobile network operators' led these are the digital financial services channels.
"For bank led, we have solution for dispute now and we encourage all of them to abide by that, the same thing should happen to mobile money operators' led as they don't have branches everywhere where customers can go but they have aggregators they should work with their aggregators, provide their addresses and location for customers to go in case of dispute arising from cash back.
"As mobile network operators' led is gradually coming up, they should put in place dispute resolution mechanism just like the banks have just done.
"With this dispute resolution mechanism in place there is going to be a surge in the use of agents in the financial inclusion programme. Trust have been militating the use Agents for transaction making people to rather go to the banks than use Agents for transactions.
"Agents are not legally allowed to intervene on behalf of customers in case of dispute because they are regarded as third party.
A lot of agents have closed down as a result of dispute issues with customers, but with this directive been implemented by the banks; they will start opening shops again," he added.
Confusion over Whereabouts N20 Trillion Raked in as Stamp Duty
Uba Sani, chairman, Senate Committee on Banking, Insurance and Other Financial Institutions, has said that the over raked in as stamp duty is not with the Central Bank of Nigeria (CBN) as at December 2019.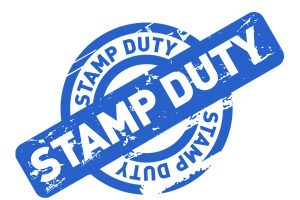 Sani, said only about N41 billion had been deposited by banks into the Stamp Duty Collection Account.
"With all things considered, my committee believes that the sum remitted by banks to the Stamp Duty Collection Account with the CBN, from inception in January 2016, would well be around N41 billion as of October 2019," he said.
The senator explained that his committee was investigating the matter and cautioned against inflammatory and potentially damaging comments on it.
He also said his committee had received petitions on the allegation against the CBN and had, in the past six months, been meticulously investigating the matter.
Sani added that what the committee had uncovered so far was not what some petitioners wanted Nigerians to believe.
He urged members of the public, especially critical stakeholders, not to be in a hurry to conclude that the CBN has actually erred.
The senator, who represents Kaduna Central in the National Assembly, said since he and other members of the committee were sworn in, the issue of alleged non-remittance of Stamp Duty by the CBN had been on the front burner and receiving appropriate attention at the committee level.
He explained that beyond the several depositions by the CBN, the committee had obtained records of other agencies of the Federal Government investigating or familiar with the matter.
Sani said: "It is much more complicated than what most Nigerians know. However, what I can say for now is that from what we have been able to sieve out from documents available to us as well as the depositions we have taken, it is clear that so many forces are confusing Nigerians on this issue.
"With the evidence contained in the plethora of documents the CBN has supplied to my committee, it can easily be deduced that the total Stamp Duty unremitted cannot be over N20 trillion, as being alleged.
"For one, from records available to us, the total deposit in the Deposit Money Banks (DMBs) in Nigeria as of 2016 was only about N18 trillion. So, how then can Stamp Duties alone be N21 trillion, as being claimed by some petitioners?" Sani queried.
The senator noted that from records available to his committee, Stamp Duty collection started in January 2016 when the CBN issued a circular directing Deposit Money Banks (DMBs) to commence imposition of stamp Duty collection and that from the records the CBN and other agencies of the Federal Government have supplied to the Senate Committee, it was glaring that the total number of transactions, including transactions excluded from stamp duty charge, from 2016 to November 2017 is about N518,043,467.
"If you do the simple arithmetic, the stamp duty on these transactions would have amounted to about N25.902 billion. Don't also forget that Savings Accounts are exempted from payment of stamp duty by law, and they account for about 75 per cent of all bank accounts.
"With all things considered, my committee believes that the sum remitted by banks to the Stamp Duty Collection Account with the CBN from inception in January 2016 would well be around N41 billion as of October 2019. "But like I said, investigations are still ongoing. Rest assured that our conclusive findings would be made available to the public. Nigerians deserve to know the whole truth," Sani said.