CDMA Operators Battles for Survival amidst Low Revenue
The number of active telecommunications subscribers on the various networks operating in the country as released by Nigerian Communications Commission for the second quarter of this year indicated that Global System for Mobile communications (GSM) operators have continued to make impressive additions to subscribers on their networks compared to Code Division Multiple Access (CDMA) operators.
In the report CDMA operators recorded a decrease on the subscribers to their network from 9,115,165 in April to 8,658,318 as at June this year. But, GSM operators within the same period recorded an increase from 58,063,300 to 59,194,972. The implication of this is that in spite of different network expansion plans embarked upon by major operators in this space as well as promotions, Nigerians still prefer talking on GSM platform.
The issue that arises, is how can operators in this space survive in terms of competition with GSM operators bearing in mind the harsh economic downturn facing the country? This situation may have informed the recent promo embarked upon by some operators on the CDMA platform to shore up their subscriber base. Visafone and Starcomms have launched their promo campaign while Multi-Links Nigeria CommunicationsWeek gathered is planning a similar promo. In the Visafone 'Enjoy the N0.00 advantage' new subscribers to Visafone network will only need to purchase and activate a Haier FM phone for just N3, 333 or a Huawei C2802 model for N2, 222. The subscriber will in turn get back the full cost of buying the phones in the form of free airtime worth N3, 333 and N2, 222 respectively in three months.
More so, a subscriber is expected to use at least N200 over a 30 day period to get N1,045 worth of free airtime with 15 counts of free On-net SMS on the Haier FM phones while subscribers who purchase, activate and use up to N200 on the Huawei C2802 will get N741 worth of free airtime with 15 counts of free On-net SMS in each 30 day cycle. At the end of a 90 day period, the subscriber participating in this package would have gotten back the full price of his phone.
The free airtime is automatically credited to the phone as soon as the subscriber uses up to a minimum of N200 in a 30 days circle.
In a similar promo, Starcomms is offering two categories of mobile telephone, the ZTE X175 and the popular Haier D920, in a promotion that ultimately gives back the purchase money to the subscriber.
This new 100% money back promo by the company allows any subscriber who purchases the ZTE X175 and Haier D920 to enjoy on-net bonus airtime covering the value of the purchased phone within 30 days of their activation. The ZTE X175 phone is priced at N1,999 and upon minimum first time recharge of at least N100 (one hundred naira), the purchaser will get automatic bonus airtime and the Starcomms customer would be able to make free on-net calls to the tune of N1,999 within the first month of activation. The same token goes to the subscribers who buy the Haier D920 for the price of N2,299 and will be able to make free calls to any Starcomms line to the value of N2,299.
Starcomms in a statement acknowledged that the promotion is coming at a time when the purchasing power of many is generally dwindling and subscribers are keen to get adequate value for their money.
Speaking on the offer, Maher Qubain chief executive officer, Starcomms, said Starcomms acknowledges the adjustments people have had to make in the last few months of challenging economic situation. "It is therefore apt for us to respond positively, as we always do, to the yearnings of our subscriber, especially students and other people in the lower segment of the economy. We have therefore made it easy for people to join the Starcomms network without having to overstretch themselves financially. This is part of our strong resolve to always bring the best offer to the reach of our teeming subscriber," he said.
The use of this free airtime can be enjoyed by Starcomms subscriber within only one month starting from the moment of first activation. The new subscribers will enjoy this offer alongside the value-added services like the missed call notification and the call waiting options.
The introduction of Unified Access License by Nigerian Communications Commission (NCC) in 2006 after the expiration of exclusivity right given to Global System for Mobile communication (GSM) operators was what Code Division Multiple Access (CDMA) operators needed to stamp their feat in the telecommunications industry. Before then, they were operating under limited mobile access license which restricted them from operating mobile service in unified manner. They as a result concentrated on offering fixed wireless and mobile service within the state they secured license to operate. More so, if any operator wishes to operate in another state outside its primary state of operation such operator would be required to apply for a license to operate in such location. This made it expensive to operate even as they were not required to offer roaming service like GSM operators. As a result of these, CDMA operators were mere local operators who concentrated their service in Lagos and Abuja commercially viable cities. They were struggling for subscribers with GSM operators that offered broader service, basically, because a GSM subscriber can take his or her phone outside Lagos and it works in as much as such network has coverage in the location, but mobile service rendered by CDMA could not offer this service, thereby giving them advantage over CDMA service. With the introduction of unified licensing regime, individual service provider is allowed to offer multiple services such as mobile telephony, fixed telephony, internet services and long distance services, there are over ten operators in this space. They included Starcomms, ZoomMobile, Intercellular, Multi¬-Links Telkom, Visafone, Rainbownet, Prestel, MTS First, among others. Under the current dispensation, CDMA operators that want to play in the big league are required to operate nationally, though there is choice of playing local but most see it as not economically viable to play local which has led to most of them going for national unified access license which is the prerequisite. Playing at this level entitles having foot print in almost every town in the country to be able to garner enough subscriber base which is the basis for profitability. To do this, they require strong financial base which most of these operators does not have. This situation changed the landscape of operation in CDMA space as they had to change their operational module to be part of the moving train in the industry and has ignited a contest for supremacy among them. This saw Starcomms selling some of its equity to Actis to raise money to expand its network, since then it has secured foreign loans in this regard making it to claim the biggest in the space. The company has already invested some US$800 million since it launched its network in 2002. It set for itself a target of reaching 2.5 million subscribers by the end of 2008, 5 million by the end of 2009 and a ten fold jump to 50 million by 2011. The company was listed on the Nigerian Stock Exchange (NSE) and raised around US$60 million. "We have always wanted two sectors of the economy, they are the oil and telecommunications sectors, represented in our market", said Binus Yaroe, the NSE general manager of listing and quotations and a representative of the director general of the exchange. The stock market floatation raised funding for the company, while also allowing two investors, Actis and ECP to reduce their holdings.
Other operators did not seat to watch their Starcomms claim subscribers in a business they are also part of and equally have opportunities of playing big. Zoom Mobile, another contender had raised N25.9billion from investors through private placement. The company currently covers 62 cities and 350 villages and has a capacity for five million subscribers.
A foremost operator in that space Multi-Links deal with Telkom of South Africa, which saw the later acquiring 75% share of Multi-Links and later the remaining 25%, was what the company needed to re-launch itself into the market. Telkom has injected funds and managerial skills to make the business profitable; this is yet to be achieved as the company is yet to start making profit. Visafone, the youngest by name in the CDMA sector of telecommunications industry emerged from nowhere and is putting up an impressive performance having emerged as the fourth largest telecommunications operator in the country in two successive quarters. The company which is brainchild of Jim Ovia, a banker and industrialist has witnessed him bringing his managerial competence which he has used to make Zenith bank one of the strong banks in the post consolidation era to bear.
It has become worrisome to CDMA operators while some of them are being heavily affected by the economic meltdown, which calls for overhaul of business module and operational strategy. Against the backdrop of NCC's planned introduction of Number Portability, CDMA operators' faith of survival is hanging. Ken Aigbinode, executive vice chairman, Zoom Mobile, expressed fear on what will be the faith of CDMA operators when NCC introduces Number Portability. According to him, GSM and CDMA technology are two different technologies and that the GSM technology will play well with number portability than the CDMA because the CDMA technology is customized and fixed.
Possibilities of Survive
In spite of the wide differential in the subscriber base between CDMA and their GSM counterparts there are possibilities of surviving if they apply the right business model that is relevant to the operational environment. More so, the license they are operating with allows them to deliver service with their chosen technology without barriers. They need to adopt a cost effective way of rolling out service, such as sharing of infrastructure among others.
Gbenga Adebayo, chief executive officer, Community Network Support Services Limited, alluded to this when he cited situation in United States of America, where CDMA technology is the dominant while GSM operators are trailing behind. He said that what is happening in USA is possibly to play in Nigeria especially, when the right and quality of service is provided.
HMD Brings Significant Step Change to its Smartphone Category
HMD Global, the home of Nokia phones, has announced two new additions to its entry-level smartphone family, the Nokia 3.4 and Nokia 2.4, a new accessories range and HMD Connect Pro offering enterprises a secure and transparent global data roaming service.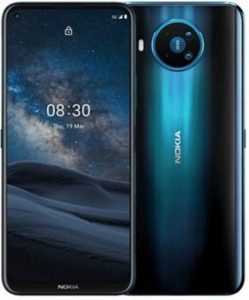 The diverse range of launches further solidifies the company's transformation into a holistic mobile device and service provider.
Florian Seiche, Chief Executive Officer, HMD Global said: "Without doubt, this has been an eventful year for everyone, and our hearts go out to those that have been impacted by the circumstances of 2020. For us, it's truly been a transformational year, and we've adapted to the changing times.
"I am extremely excited to broaden our value-add services for enterprise with the introduction of HMD Connect Pro, offering unprecedented levels of flexibility and security. The Nokia 3.4 and Nokia 2.4 are important new updates to our core value smartphone range. I am very proud to see the truly future-proof 5G experience of our Nokia 8.3 5G reaching the hands of consumers starting from today, and excited for our partnership with No Time To Die – proving a Nokia phone really is the only gadget you'll ever need."
Introducing the latest additions to the Nokia smartphone family
The new Nokia 2.4 comes with AI imaging, two days' worth of battery life and a large HD+ screen. For those looking for more, the Nokia 3.4 offers an advanced triple camera with ultra-wide lens, a serious performance upgrade and more screen real estate thanks to the punch-hole screen.
Holding true to always delivering maximum innovation at great value, the two new smartphones are entry-level marvels, offering great value experiences. With modern features and stunning design in a more accessible, Android-powered future-proof package, these phones are perfect for those seeking out affordable, long-lasting purchases.
Juho Sarvikas, Chief Product Officer and Vice President of North America, HMD Global: "It's no secret that consumers around the world have become more mindful about their spending and are opting for less expensive, more long-lasting products from brands they know and trust. It's therefore more crucial than ever that our products stand the test of time – and our commitment to delivering reliable and trustworthy Nokia phones remains unswerving.
"That's why we're broadening our entry-level smartphone family with the new Nokia 3.4 and Nokia 2.4, offering reliable software and hardware that Nokia phone fans have come to know and love, fresh experiences and premium design that you can be proud of – at prices that are accessible.
"Always inspired by our Finnish roots, with these latest additions we're introducing a fresh colour palette to the portfolio through new earthy tones with dazzling finishes, taking our design another step closer to home."
Nokia 2.4
The next generation Nokia 2 brings modern essentials like advanced AI imaging giving you dedicated Night mode and Portrait Editor that lets you art direct your world with its custom shapes and blurred backgrounds – even after you've taken your shot; a convenient fingerprint sensor and AI face unlock, offering effortless access and added security, in a durable design that's not only built to look good but also to last.
Watch, learn and create on the large 6.5" HD+ screen and, thanks to its two-day battery life1, you're free to enjoy your favourite apps and games for longer. Plus, the Nokia 2.4 comes with our Android promise, giving you three years of monthly security updates and two years of OS updates, meaning it's ready for Android 11 and 12.
Nokia 3.4
The new Nokia 3.4 offers a serious performance upgrade thanks to the Qualcomm® Snapdragon™ 460 Mobile Platform giving you more power to get the best out of your phone.
Take your creativity to the next level with a large 6.39" HD+ screen with a punch-hole front camera and a mighty triple rear camera with an ultra-wide lens and AI imaging. The Nokia 3.4 comes with Android 10 OS and the Nokia smartphone Android promise, receiving years of security and software upgrades.
All of this powered by the signature two-day battery life and wrapped up in a premium timeless design that comes in three new vibrant, living colours, inspired by Nordic nature, delivering style with durability that's true to its Finnish roots.
Nokia 8.3 5G goes on sale globally
Today also marks the global sales start of the highly anticipated Nokia 8.3 5G. Showcasing the commitment to security, speed and innovation by meeting the demands of the world's toughest customers – MI6 agents – the Nokia 8.3 5G is the smartphone of choice by the newest 00 agent in the upcoming James Bond movie No Time To Die, premiering this November.
Featuring a powerful PureView quad-camera with ZEISS optics giving you immersive movie-like shots with ZEISS Cinema effects and OZO audio, the Nokia 8.3 5G is the ideal smartphone for those who want to elevate their creativity.
Designed to support multiple and evolving 5G network deployments, the Nokia 8.3 5G condenses more than 40 different RF components into a single module, making it not only a global device but also a future-proof smartphone which is ready for the next step in 5G.
The Nokia 8.3 5G begins to go on sale globally from today starting at a global average price of 599 EUR. Additionally, all Nokia 8.3 5G owners will receive a free 6-month trial of Google One. Capture and edit on the go with faster upload speeds and an additional 100GB of online storage across Google Drive, Gmail, and Google Photos – an all-in-one membership that can be shared with up to five additional people.
Lashana Lynch, who plays 00 agent Nomi in No Time To Die, said: "The world we live in now means we all have the ultimate gadget in our pockets and it's amazing what smartphones can do nowadays. It's exciting to be unveiling this new smartphone to celebrate the release of No Time To Die in November, and the Nokia 8.3 5G is proof that Bond gadgets are always ahead of the game."
Introducing a range of new accessories: inspired by nature, packaged to protect it
Also launching is a range of new Nokia-branded audio accessories featuring the Nokia Earbuds Lite, and a brand-new Nokia Portable Wireless Speaker with integrated microphone – the first in the portfolio – and new protective cases. The new accessories are all wrapped up in sustainable packaging made from 100% recyclable paper, taking the company one step closer towards reducing the environmental impact of its business and products.
Alexander Lambeek, Global Head of Accessories, HMD Global:  "Our commitment to delivering premium experiences at accessible price points extends beyond phones. Today we're bringing the same quality you would expect from a Nokia phone to our new range of accessories.
"We are proud to introduce an entire mobile open ecosystem of companion products bringing exceptional functionality in a familiar design that our fans know and love, all wrapped up in eco-friendly packaging. We always listen to what our customers are after and take feedback as key component in product development.
"The new accessory range has been no exception to this – people are exercising outdoors more than before, so we made sure to make our earbuds waterproof; they have also become more mindful of what they're buying, in terms of both cost and sustainability, so we made sure to keep the prices accessible and packaged everything in 100% recyclable paper."
Nokia Power Earbuds Lite
The new Nokia Power Earbuds Lite let you take your favourite songs with you wherever you go offering 35h of play time and comfortable design with intuitive touch control giving you easy navigation whether it's taking calls or skipping tracks.
The IPX7 certification will make them waterproof up to 1m for 30 minutes, meaning you can break a sweat in the gym or run in the rain worry-free, whilst the 6mm graphene speaker drivers give you clear-cut sound.
The original Nokia Power Earbuds are being refreshed with two new colours – Polar Night, inspired by the Nokia 8.3 5G, and a fresh new colour – Mint.
Nokia Portable Wireless Speaker
The Nokia Portable Wireless Speaker is designed to be truly portable and will give you up to 4h of play time, while the integrated microphone will make group calls on the go easier than ever. You can also pair two speakers for high quality stereo audio output. Just like all our audio devices, it comes with universal Bluetooth 5.0 compatibility, so you can connect to all your devices, whatever the brand.
Protection and support for your Nokia smartphone
The new accessory range also includes:
Nokia Clear Case – for your Nokia 2.4, Nokia 3.4 and Nokia 8.3 5G – offering increased impact protection and enhanced handling via easy-grip material whilst the seamless ultra-slim lightweight design allows you to showcase your phone's beautiful design.
Nokia Entertainment Flip Cover for Nokia 3.4 with vegan leather delivers a functional solution for those who want more from their phone case – overall protection, screen cover, card storage and a foldable entertainment stand.
HMD Connect Pro: a secure and transparent global roaming SIM solution for enterprises
In a move that further diversifies the company's services offering, HMD Global today announces HMD Connect Pro. Offering an easier way to stay connected across the globe, HMD Connect Pro offers an easier way for businesses to keep their smartphones and other devices connected across the globe in a secure and transparent way.
The service offers centralised SIM management, giving total control and fraud prevention, with securely routed real-time usage information, live diagnostics and troubleshooting.
With over 600 networks across 160 countries, HMD Connect Pro provides full flexibility, transparent and extremely competitive billing and a simple yet robust SIM management console at rates that match your usage needs regardless of how many countries your business operates in.
4G Advancement in Ethiopia: A Milestone in the Country's Telecom Landscape
By Abiye Yeshitila
Ethiopia is on the verge of massive digital transformation, as one of the fastest growing economies in Africa, which is being led by consumers who, today, have access to more devices and are more connected than ever.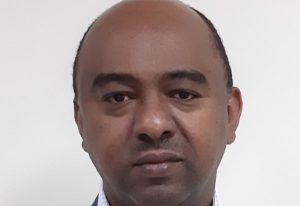 The ICT market in Ethiopia is constantly evolving, and telecommunication providers have to offer products and services that meet their customers' demand for high speed data connectivity.
The first months of 2020 saw the spread of a novel coronavirus around the globe. Subsequent behavioral changes due to lockdown restrictions caused measurable changes in the usage of both fixed and mobile networks.
In Ethiopia, access to mobile communication has expanded rapidly. Proliferation of smartphones and tablets have increased data traffic exponentially, driven by the rise of video content. Explosion of mobile broadband is set to create new demand and an upsurge in household consumption of mobile internet is expected to provide continued impetus to the sector.
Enabling broadband connectivity for all is a basic human right and we know that for every 1000 new broadband connections, 80 new jobs are created (Ericsson and Arthur D. Little). A 10% increase in mobile broadband adoption secures 0.6-2.8% GDP growth (Ericsson and Imperial College) and a doubling of average achieved broadband speed generates an additional 0.3% GDP growth (Ericsson, Arthur D. Little, Chalmers University).
To keep up with increasing demand for data capacity, service providers need a fast solution. They are playing a key role in enhancing networks and paving the way for next generation of mobile connectivity.
Faced with limited spectrum assets and a need to provide the best user-quality network, many service providers have launched 4G LTE networks. LTE simplified the network and increased spectral efficiency significantly while driving down costs. It is the first mobile system that is designed for mobile broadband from the start. Some of the use cases it has enabled include:
Enhanced local-area access through network densification
Machine-type communications, providing efficient connections for non-human centric such as burglar alarms, power meters etc.
Device-to-device communications, where direct communication between wireless devices is enabled in a peer-to-peer mode
Consumer devices dominate for 4G. Despite strong initial hope for laptops as a driving device, it was the app-enabled smart phone that became the killer device. Mobile phones have moved from a communication-centric device to a multi-purpose smart personal companion. Smartphones will continue to see growth and more data-centric offerings are forecast to enter the market.
The latest mobility data shows that LTE accounted for around 11% of subscriptions in 2019 in Sub-Saharan Africa. Mobile broadband subscriptions are predicted to increase, reaching 72% percent of mobile subscriptions by 2025. LTE share will reach around 30% by the end of the forecast period, and LTE subscriptions are set to triple, increasing from 90 million in 2019 to 270 million in 2025.
Championing current demand, 4G brings major improvements in terms of coverage and capacity, offering download and upload speeds many times greater than those achievable with earlier technologies. In addition, support for Machine-Type Communications (MTC) and Internet of Things (IoT) in cellular networks is being drastically improved with the launch of 4G LTE.
Ericsson's services, software and infrastructure – especially in mobility, broadband and the cloud – are enabling the telecom industry and other sectors to do better business, increase efficiency, improve the user experience and capture new opportunities. We have done business in Ethiopia for a long time – since the sales of telephone receivers commenced in 1894.
Ericsson is devoted to support the development of Ethiopia's telecom industry, leveraging our global expertise and technology leadership. We are working together with service providers in Ethiopia to ensure rewarding new user experiences for Ethiopian consumers in the new connectivity era as part of our mission to empower Africa's technology-enabled economies and keep #AfricaInMotion.
What consumers want
Consumers have gone through a massive digital evolution in a short span of time and people today are staying online longer than ever before.
Our go-to technology devices have progressed from PCs to smartphones and communication has grown from voice to video and social networking services. Today, people are prone to behavior that involves reduced human interaction, with the advent of technological options such as e-shopping, e-selfcare and e-billing, to name a few.
The new consumer of today demands a seamless online experience across all the fronts whether it is a smartphone, a tablet, or other devices.
The 4G network in Ethiopia's capital offers mobile users with faster data speeds, high-quality video conferencing and faster response times when using mobile applications or accessing the internet. It also helped service providers meet demand for mobile data, which is rising every year as customers move to adopt data-hungry smartphones, mobile modems and tablets. Hence, there are plans to expand LTE across the country.
A steady upsurge in numbers for smartphone subscriptions and mobile traffic is the norm in the mobile sector. LTE for mobile and fiber optics for fixed connections are becoming widespread and this has led to the introduction of innovative connectivity bundles for voice and data. Demand and usage of digital services like OTT video, smart home, financial services, e-health, e-education is also on the rise.
It has been stated that the mobile industry in Ethiopia is a key contributor to the country's economy and enables new economic activity in other sectors. As wireless connectivity enables business to be done on the go, it allows information and services to be access anywhere, and will create new services and industries.
Abiye Yeshitila is Account Manager at Ericsson Ethiopia
Aptive Capital Dangles $10,000 Equity-Investment in Three African Startups
Aptive Capital, a US-based Venture Capital (VC), has announced its investment in three early-stage businesses in Africa; Nigeria, and Uganda.
Earlier in June 2020, the Africa-focused investment company opened up applications to invest $10,000 equity capital into eligible and high potential startups based in Africa, from its $1 million portfolio fund.
The application, which ran for a month, had over 500 entries from high growth companies with very impressive founders across Africa.
After thorough phases of scrutiny and submission reviews by investment professionals, three startups were selected for the early-stage funding.
Speaking on the investment, Dr Ben Peter, managing partner at Aptive Capital said, "We had lots of entries from impressive founders across Africa who showed so much enthusiasm and had amazing solutions.
"We've settled for these three, not because they are the best, but because we believe their visions as impact-led companies directly align with our goals to promote measurable and innovative social causes in Africa.
"Our team has kick started support for these energetic companies who believe the solutions they are proffering will solve the continent's most daunting problems. This is what Aptive Capital is committed to doing."
According to the organisation, the criteria which determine the selection include; early-stage business, evidence of impact, founding team, uniqueness of the solution, traction, leverage of technology, further projections and validity of the startup industry.
While applications rolled in from sectors such as Digital Storytelling, eLearning, Access to market, Digital payments, Supply Chain management, agriculture, Logistic, eCommerce, Gamification, Big data, Cybersecurity, Crowdsourcing, and eLiteracy, the selected companies include:
Skyfire Digital – Digital marketing agency supporting MSMEs in Africa and the US market to achieve their business ROI objectives as well as scale through various online channels.
Mimi Money – Bitcoin payment solution using crypto to transform payment in Uganda.
Emmnoch Farms – Fish farm solution providing end-to-end along the fishery value chain and connecting rural farmers and bridging the nutrition gap through fish farming.
From the pool, barely 100 startups made it to the second stage which involved due diligence and further documentation.
The next round was a one-on-one Zoom pitch, that saw 10 selected startups make it to the finals. At the final stage, only these three startups were able to successfully gain investment interest from Aptive Capital.
According to Peter, "Our selection process was quite intense and we're glad that these ones not only saw it through but also emerged victorious in the end because of their belief in their solution as well as a very lucid business model."
In the next couple of months, Aptive Capital will, in addition to the $10,000 funding, offer technical support, mentorship, coaching to intensify the social impact of its portfolio companies.  Aptive says its next call for investment rounds will open before end of the year.