Changing Telecom Landscape Through Number Portability
There has been clamour by Global System for Mobile communications subscribers in the country for the regulatory authority in the industry to implement number portability, which is believed to be panacea to the lingering quality of service issues. This report looks at benefit and challenges in implementing the system in Nigeria.
Nigerian Communications Commission (NCC) has severally indicated its intensions to introduce number portability in the telecommunications sector this year as a move to check poor quality of service, anti competitive behavour by operators as well as ensure economic growth through telecommunications service delivery.
Number portability is a circuit-switch telecommunications network feature that enables end users to retain their telephone numbers when changing service providers, service types, and or locations.
Wireless number portability (WNP) when fully implemented nationwide by both wireline and wireless providers, portability will remove one of the most significant deterrents to changing service, providing unprecedented convenience for consumers and encouraging unrestrained competition in the telecommunications industry. Observers believe that, this is the best method to increase the efficiency of the service provider by increasing the competition, thereby ensuring better services in all respects.
From the subscribers' perspective, this is a deceptively simple and very welcome change, because they can change wireless service providers without worrying about notifying friends, family and business contacts that their wireless number is changing. In addition, being able to 'port' a number from one provider to another eliminates the hassle and expenses of changing business cards, stationery, invoices and other materials for businesses.
From the wireless carrier's perspective the change is anything, but simple. Virtually all of wireless carriers' systems are affected. Especially any system that relies on mobile identity numbers (MINs) or mobile directory numbers (MDNs) will be affected. Examples of critical systems and processes that would be affected are: billing, customer service, order activation, call delivery, roamer registration and support, short messages service center, directory assistance, caller ID, calling name presentation, switches, maintenance and CSC systems, home location registers (HLRs), and visiting location registers (VLRs).
According to Thomas Mazzone, vice president, Sales and Alliances Telcordia Interconnection Solutions, Number Portability types include, service provider portability; this is the ability for end users to retain the same geographic or non-geographic telephone number as they change from one Operator to another such as toll-free.
Location portability is the ability for end users to retain the same geographic or non-geographic telephone number as they move from one permanent physical location to another, while service portability refers to the ability for end users to retain the
same geographic or non-geographic telephone number as they change from one type of service to another.
Mazzone added that key drivers for number portability are deregulation and introduction of competition globally, enhanced competition among operators, introduction of new bundles of services as well as creation of downward pressure on prices.
He explained that further that the system makes it easier for newer entrants to gain market share and also enhances the concept of personal mobility like personal terminal.
Engr. Ernest Ndukwe, executive vice chairman, Nigerian Communications Commission (NCC) said that number portability will empowers subscribers to manage their "personal brand" with freedom to change operators, enables fair competition amongst operators and allow innovation to flourish with greater return on investment.
"It will reward creative marketing, service features, pricing models, and high quality with growth in subscriber numbers, revenue, and ARPU," he added. Overview
Though it was introduced as a tool to promote competition in the heavily monopolized wireline telecommunications industry, number portability became popular with the advent of mobile telephones, since in most countries different mobile operators are provided with different area codes and, without portability, changing one's operator would require changing one's number. Some operators, especially incumbent operators with large existing subscriber bases, have argued against portability on the grounds that providing this service incurs considerable overhead, while others argue that it prevents vendor lock-in and allows them to compete fairly on price and service. Due to this conflict of interest, number portability is usually mandated for all operators by telecommunications regulatory authorities. In the US, LNP was mandated by the FCC in 1996 with the First Report and Order on LNP and Number Pooling. The mandate required all carriers in the top 100 MSAs (metropolitan statistical areas) to be "LNP-capable" and port numbers to any carriers sending a BFR (bona fide request). The ability to keep a number while switching providers is thought to be attractive to consumers. It was also a major point made by CLECs (Competitive Local Exchange Carriers) preventing customers from leaving Incumbent Line Exchange Carriers (ILECs), thus hindering competition.
In the U.S., the Federal Communications Commission (FCC) has mandated this in order to increase competition among providers. As of late November 2003, LNP was required for all landline and wireless common carriers, so long as the number is being ported to the same geographical area or telephone exchange. This latest mandate included carriers outside the top 100 MSAs that theretofore enjoyed a rural carrier exemption.
In the United States and Canada, mobile number portability is referred to simply as WNP or WLNP (Wireless LNP). In Japan and Pakistan it is referred to as mobile number portability, (MNP)[1].Wireless Number Portability is available in some parts of Africa, such as South Africa which is the fourth-fastest growing mobile communications market in the world. The country's three cellular network operators – Vodacom, MTN and Cell C provide telephony to over 39 million subscribers or nearly 80% of the population.
The introduction of number portability as well as the arrival in 2006 of Virgin Mobile, a virtual network service provider that operates in partnership with Cell C, has helped enhance competition. South African mobile companies are making inroads into Africa and the Middle East, with MTN leading with over 20 operations in these emerging markets. Egypt commenced the implementation of number portability on April 7, this year.The Inhibitors
Huge cost is one of the most common barriers in WNP implementation, within any country. Service Providers have been constantly bargaining for time, based on the cost factor, from their respective governments. Referring to the example of the US, where each of the large carriers would need to spend $50–60 million to institute the service and an equivalent sum to maintain it. The FCC on this plea gave wireless carriers in the US a year to resolve implementation issues. The experience of developed countries exhibits that local number portability for fixed wireline was introduced within two to three years of introduction of competition to incumbent state telcos. The cost estimate for the implementation of WNP in developed nations like the US can be very helpful for the other countries, who wish to think on the lines of number portability. To add on increased marketing costs are to be realized as the carriers look to lock up their current base before number portability is implemented, and then aggressively pursue the customers of other carriers thereafter.
Customer retention/increased competition issues: Every subscriber in a race to retain its customer would like to offer its customers best services so as to save them from porting. It's like a blessing in disguise for the customers, as they would get better service irrespective of the carrier, albeit with the same number.
Infrastructure upgrade; to support WNP, a company has to upgrade both its hardware and software capabilities, which will amount to some cost. Software need to be upgraded to provide proper routing of calls. The carriers need to upgrade their networks to handle portability requests. The provider, which has its portability compatible would be expected to attract maximum customers and will emerge the winner.
Cost Recovery and Bill Reconciliation/Query Processing; when a customer plans to shift, the old service provider (OSP) has to perform a query to identify if there are any billing amounts pending, which they need to recover before the subscriber moves to the new service provider (NSP).
Engr. Gbenga Adebayo, chairman, Association of Licensed Telecommunications Operators of Nigeria (Alton) said that number portability is a common practice all over the world; it is a feature that can be supported by networks. But, he said that the regulatory authority has not done well in its approach to introducing number portability as it has not carried operators along.
This some industry watchers attributed to refusal by operators to be apart of a forum organized by NCC to educated operators on implementation of number portability held last year.
Although some sections of stakeholders have describer the uninteresting attitude of operators especially Global System for mobile communications (GSM) operators to fear of losing subscribers in view of poor quality of service by such operators.
They argued that most Nigerian subscriber don't want to change their mobile phone which their friends and business associates have known them with, which is responsible for them not willing to move to other service providers even when their network operator's service delivery is poor.
Adebayo urged for stakeholders' involvement to determining the commercial, engineering and administrative implication of number portability implementation.
As mobile subscribers in the country are anxiously waiting for the commencement of the implementation of number portability which will ensure an improved quality of service, observers caution that operators be carried along to ensure it smooth implementation for it to achieve the desire result as in other countries.
Ndukwe Reveals Secret of MTN's Dominance Of Nigeria's Telecoms Space
Dr Ernest Ndukwe, Erstwhile Executive Vice Chairman and Chief Executive Officer of the Nigerian Communications Commission (NCC), has been speaking on why foremost telecommunications services provider, MTN, has continued to dominate the Nigerian telecom space like a colossus.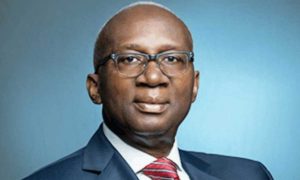 Ndukwe, speaking on Tuesday as a guest at the Virtual Digital Africa VIP Leadership Series powered by Digital Africa, organisers of the annual Digital Africa Conference & Exhibitions, noted that three factors – strong financial position, good management and discipline in terms of managing resources, separate MTN from the rest of the pack.
"I think it is important to say that MTN is a particularly disciplined company right from its roots; it has always been a well-run organization. It has not had the board squabbles of its competitions. Since the first board of MTN (Nigeria), some of the board members just retired last year (2019). Meanwhile, their competitions have had various owners, various quarrels, and various issues," he said.
Ndukwe, who is the Chairman of MTN Nigeria Board, said that nobody can be blamed for this position as the way organisations manage their affairs translates to the kind of position they occupy in the business environment.
"One thing that people don't know also is that for the first five years of existence of MTN in Nigeria, it did not pay dividends to its shareholders. They recognized the importance of scale and were pumping in all the earnings, all the profits into building networks. They started building their own microwave links; they started building their own fibre optic links all across the country because it's a matter of planning.
"Let it be said that technology changes, the best company today might not be the best company tomorrow. A few years ago, Facebook was not on the reckoning but today, is a much bigger company. People might not make it in terms of telecommunications service delivery because in certain countries, there is actually a certain number after which the market gets saturated. There are opportunities in the technology space; all that is needed is for operators to discover them and leverage.
"When Zoom started, no person knew it was going to scale to the level it has now reached; thanks to Coronavirus. People should continue to look for opportunities and niche markets and go there because that's where they can scale. There are many companies that are doing very well in the financial technology space in the country too."
Dr. Ndukwe also talked about NITEL, 5G, the Stock Market, companies he admires in Nigeria and the concept of a single African Telecoms network.
Danbatta Inaugurates Evaluation Committee for 2020 Research Proposals
Prof. Umar Garba Danbatta, executive vice chairman and chief executive of the Nigerian Communications Commission (NCC), has inaugurated a 15-member Evaluation Committee for the assessment of the 2020 Telecommunications based research from Academics in the Nigerian tertiary institutions.
The Committee, chaired by Prof. Mu'azu Bashir, a professor of Computer and Control Engineering and Head of Computer Engineering Department at Ahmadu Bello University, Zaria was inaugurated at the Commission's Head Office in Abuja on Wednesday, September 24, 2020.
Speaking during the inauguration, Danbatta said that the initiative speaks to the Commission's commitment towards encouraging the development of indigenous innovative solutions that impact not only the Telecom industry/ICT sector positively but also the nation as a whole.
"We want to continuously support research projects that can lead to the development of new products and services in the industry as the key enabler of the nation's digital economy.
"We are all aware of the appreciable contributions of the Nigerian Telecommunication sector to the growth of our GDP (Gross Domestic Product) over the years, which peaked at 14.53 per cent in second quarter of 2020," he said.
Danbatta, stated that the Commission understands that funding Research and Development (R&D) is fundamental to ensuring that the needs of consumers are properly anticipated and met while enabling sustainable economic growth, adding that the Digital Economy-based Research Innovations project underlines the importance of funding R&D.
According to the EVC, for the year 2020, the request for proposals was tailored to providing innovations and solving challenges in five emerging areas of technology.
"These include innovative clean energy technology; 5G deployment in Nigeria; Internet of Things (IoT), low power Wide Area Network (WAN) technology; advanced methods of Quality of Service (QoS) and Quality of Experience (QoE) management and test mechanism as well as monitoring and localisation of drones.
"While emphasising the importance of telecommunication/ICT industry to innovative developments and transformations within the economy, Danbatta tasked members of the Committee to thoroughly evaluate all submissions in order to sieve, identify and select the best from the proposals submitted.
"Members of this Committee have been carefully selected from the Academia, related government institutions and the industry based on their pedigree.
"I have no doubt in my mind that you will carry out the assignment to the highest acceptable standards," the EVC said.
The Committee is expected to carry out the assignment and submit its report within four (4) weeks from the day of inauguration.
FG Awards Cash Prizes Worth N16.5m to Winners 0f Nigeria @ 60 Challenge
The Federal Government of Nigeria, through the Ministry of Communications and Digital Economy, has awarded prizes worth N16.5million to nine Nigerians who emerged winners of the Nigeria @60 Independence Challenge.
It could be recalled that the Federal Government of Nigeria, under the leadership of President Muhammadu Buhari, GCFR approved an inclusive National Independence Day Celebration programme with the theme: "Together at 60," where it called on creative Nigerians to choose brand and come up with elements that will beautify the anniversary.
The Sub-Committee, chaired by Dr Isa Ali Ibrahim (Pantami), minister of Communications and Digital Economy,  launched the challenge Portal on Friday, 4th September, 2020, with the aim of providing opportunity for talented, critical thinking and creative individuals or teams to produce the event slogan, photograph, and a poem.
The Jury, made up of Directors from the Office of the Secretary to the Government of the Federation, Office of the Head of Civil Service of the Federation, Federal Ministry of Communications and Digital Economy, the National Information Technology Development Agency (NITDA), and the Nigerian Communications Commission (NCC), evaluated the submissions based on the relevance to the theme, originality, creativity, impact and mode of presentation.
During the evaluation, a total of 3,258 entries were received, out of which 1,931 Slogan, 638 Poetry, and 689 Photography entries were submitted.
While presenting the Awards and Prizes, the Minister of Communications and Digital Economy and Chairman of the 60th Independence Celebration Sub-Committee, Dr Pantami said that the competition was meant to create a platform for all Nigerians to participate in the diamond jubilee anniversary.
He said "Federal Government provided this opportunity for Nigerians to choose their brand and harness the power of creative minds to create other elements that will form the brand of the anniversary.
Dr Pantami congratulated the winners and charged those that participated to continue utilising their skills for the betterment of themselves and Nigeria at large, adding that "the nation will be proud of them".
He said the Diamond Anniversary which is will last till September 30, 2021 is a period for Nigeria to celebrate its unity.
He also commended the jury that worked day and night to ensure fairness during the selection of nine winners from each category of the competition.
Mallam Kashifu Inuwa Abdullahi, director general, National Information Technology Development Agency (NITDA), while delivering the welcome address, described the process as first of its kind, where citizens are engaged virtually to plan the celebration.
Abdullahi said that COVID-19 pandemic has brought another opportunity for Nigerians to celebrate 60 years anniversary in style.
The Chairman of the Independence Competition Judging Committee, Director, IT Infrastructure Solution, NITDA, Dr Usman Gambo Abdullahi said the competition was meant to tap into the creative and innovative potential of the youths.
The Head of Civil Service of the Federation, Dr Folashade Yemi- Esan represented by the Permanent Secretary, Mr Tope Fashedemi  commended the efforts of all participants, describing every Nigerian as a winner.
The outcome of the assessment saw the emergence of the following as second runners up: Sani Ibrahim (Slogan), Samson Mayor Emeka (Photography) and Umoru Patrick Eghiegbai (Poetry); first runners up Yusuf Muhammad Ahmad (Slogan), Leke Adebule and Team (Photography), and Mustapha Dauda Gwary (Poetry). The winners of the challenge are: Nwakuba Ezinne (Slogan), Amao Daniel Oluwadarisimi (Photography) and Kalu Rejoice Chioma (Poetry).
The winners were presented with awards and cash prizes in each category, with the second runners up getting One Million Naira each, first runners up One Million and Five Hundred Thousand Naira each, and the winners, Three Million Naira each, for their creativity and innovative contribution to the Diamond Jubilee Celebration.
The Diamond/Innovation/Change Sub-Committee is made up of Dr Isa Ali Ibrahim (Pantami), Honourable Minister of Communications and Digital Economy as Chairman, Alhaji Lai Mohammed, Honourable Minister of Information and Culture, Mallam Adamu Adamu, Honourable Minister Education and Dr Folashade Yemi-Esan, Head of Civil Service of the Federation as members, while DG NITDA, Mallam Kashifu Inuwa Abdullahi, was later co-opted as member.