Check Point Exposes Notorious Hacktivist 'VandaTheGod'
Check Point has shared research detailing its investigation to expose the real identity of a notorious super-hacker who has been responsible for attacks on 4 820 Web sites, the theft of the private data of around one million people, and the sale of stolen credit cards.
In addition, for the last seven years, official Web sites belonging to governments worldwide were hacked and defaced by this hacker, who identified himself as 'VandaTheGod'. The hacks push an anti-establishment message and were carried out, he claimed, to combat social injustices that the hacker believed were a direct result of government corruption.
He targeted governments in numerous countries, including South Africa, Brazil, the Dominican Republic, Trinidad and Tobago, Argentina, Thailand, Vietnam, and New Zealand.
He was certainly cunning, but not too clever, as a silly mistake on Facebook exposed him, and will likely seal his fate.
"The person behind the 'VandaTheGod' persona has used multiple aliases over the years, including 'Vanda de Assis' or 'SH1N1NG4M3', and was highly active on social media, primarily Twitter," says Check Point. "They would often share the results of those hacking endeavours with the public. A link to this Twitter account would sometimes even be added to the message VandaTheGod left on compromised Web sites, confirming that this profile was in fact managed by the attacker."
Many of the tweets in this account were written in Portuguese, and the hacker claimed to be a part of the "Brazilian Cyber Army" or "BCA", often displaying BCA's logo in screenshots of compromised accounts and Web sites.
VandaTheGod didn't only target government Web sites, but also launched attacks against public figures, universities, and even hospitals. In one case, he claimed to have access to the medical records of 1 million patients from New Zealand, which were offered for sale for $200.
While the majority of VandaTheGod's attacks against governments were politically motivated, but closer scrutiny of his tweets shows he was also trying to achieve a personal goal: hacking a total of 5 000 Web sites, a goal that was nearly achieved, with 4 820 records of hacked Web sites linked to him.
The man behind the handle
VandaTheGod's prominent role in several hacking groups, as well as his love of publicity, meant that he stayed in touch with others in the hacking community via numerous social media accounts, backup accounts in case of takedown, e-mail addresses, Web sites and more. Through the years, this activity left a long trail of information for Check Point to investigate.
For example, the WHOIS record for VandaTheGod.com revealed that the Web site was registered to an individual from Brazil, more specifically from Uberlandia, using the e-mail address [email protected] In the past, VandaTheGod claimed to be a member of the UGNazi hacking group, and this e-mail address was used to register additional Web sites, such as braziliancyberarmy.com.
This wasn't the only time the hacker got sloppy and shared details online that gave away valuable information about his identity. Another example, a screenshot that showed the compromised e-mail account of Brazilian actress and TV presenter Myrian Rios also shows an open Facebook tab with the name "Vanda De Assis", and looking that name up led to a profile belonging to the attacker.
"While this profile did not share any details about the real identity of VandaTheGod, we were able to see many similarities between this and the Twitter accounts operated by the attacker, as the same content was often shared on both platforms," says Check Point. "What was more interesting, however, was that this screenshot revealed the name of a user that we will identify here only by initials MR."
At first Check Point was unsure if these were the hackers real initials, but upon further investigation, discovered a first name with these initials also appearing in several screenshots shared in VandaTheGod's Twitter as the username of the machine used for this hacking activity.
Researchers tried to search Facebook for people named MR, but unsurprisingly, were presented with too many possibilities to fully explore. "Our breakthrough came when we searched for MR in conjunction with the city we previously observed in vandathegod.com's WHOIS information: "UBERLANDIA".
This still gave Check Point numerous Facebook profiles, but researchers were able to locate a single account, which contained an uploaded image endorsing the Brazilian Cyber Army. "At this point, we knew that we were on the right track. All that was left for us to do was to connect this individual's account with one of the known VandaTheGod's accounts. We were able to locate several cross-posts between the newly discovered profile and Vanda de Assis's Facebook account," the researchers say.
Finally, Check Point located shared photos of the same surroundings from different angles, specifically, the poster's living room. This confirmed that both the MR and VandaTheGod accounts were being controlled by the same person.
Sundiata Post Media Unveils Dealboku, eCommerce Platform
Sundiata Post Media Limited, a multimedia news platform, has launched Dealboku,  its e-commerce platform.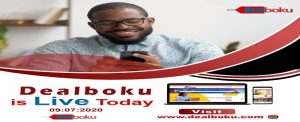 In a statement, Max Amuchie, founder/CEO of Sundiata Post Media, said Dealboku is an idea whose "time has come".
Amuchie said Dealboku is different from other conventional online shops where goods are sold at shelf prices, as its e-commerce platform is an online deals marketplace where merchants are made to sell same products and offer same services at a discounted price.
"We have built a robust platform that is unique in its approach to e-commerce. Both buyers and sellers are assured of excellent customer care and quality products and services at discounted prices," he said.
According to him, "with the establishment of Dealboku, Sundiata Post has made history as the first media platform in Nigeria to go into the full e-commerce business".
In her remarks, Hannah Atomode, Dealboku's project consultant, said the goal of the platform is to help customers get good discounted deals to their doorsteps.
"The team has been working very hard to build a beautiful and user-friendly website. This is a platform that comprises various products and services from fashion, automobile, furniture, foods, beauty, food, Spa and wellness, hotels, online training etc," she said.
"The payment system is not cumbersome, it is so simple and easy to use."
Atomode added that the e-commerce platform offers three payment options, which are card payment, wallet or bank transfer.
AtaraPay Redefines e-commerce Space
AtaraPay, an online escrow service has reiterated its commitment toward redefining and enhancing cash on delivery service in Nigeria in a way that promotes trust, transparency and protects the interest of both parties.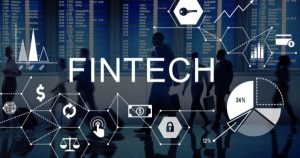 Yemi Adebiyi, Executive Director of TrustPay Technologies Limited, made this known in a statement in Lagos, where he said the emergence of e-commerce in Nigeria has changed the way Nigerians buy and sell goods.
He said that although bias and skepticism against online shopping persist, over time more consumers have begun to embrace the concept of purchasing items online and getting them delivered at their doorstep.
He said: "The advent of the COVID-19 pandemic has also made it imperative for sellers to diversify their sales channel to include an online, omnichannel strategy."
He noted that, however, over time increased cases of internet fraud, frequent internet payment transaction failures only served to worsen the perception of customers paying online without physically inspecting the goods.
Adebiyi pointed out that as a workaround, cash-on-delivery options quickly became a popular choice with customers who preferred to double-check items in hand before paying in cash. This served as an approach to address the trust deficit and guarantee quality assurance.
He said that the introduction of escrow service by African start-ups such as AtaraPay, Paylock, Truzo has come in handy in addressing the issue of trust between buyers and sellers in a way that promotes transparency and protects the interest of both parties.
Adebiyi explained that AtaraPay's business relationship with Consolidated Hallmark Insurance Plc enables it to provide a service that can be trusted and reliable enough to take away the monetary bottlenecks and resolve every crisis during transactions.
"This is a safe way to strike an equilibrium between customer and merchant credibility while eliminating fraud in the process," he added.
Konga to Employ over 100,000 Nigerians through Konga Affiliate Project
Konga, composite eCommerce giant has revived YUBOSS, a stellar reseller scheme now re-christened as Konga Affiliate through which it is offering millions of smart unemployed and under-employed Nigerians an opportunity to earn unlimited income and ultimately achieve economic freedom by partnering with the company.
Equally important, the Konga Affiliate programme which grants successful applicants instant sign-up at affiliate.konga.com offers a comprehensive partnership to affiliates.
Built upon the very popular YUBOSS scheme which the company floated under Yudala, the central idea behind the revamped Konga Affiliate programme is Konga's burning ambition to reach the unreached and under-served Nigerians in the hinterlands and other parts of the country through the affiliates whom it has identified as critical partners in this initiative.
This is in addition to the desire to reach more of the growing band of savvy, quality-minded Nigerians in search of a reliable channel for their purchases.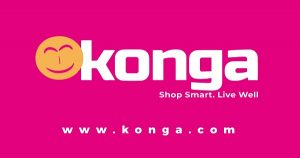 Specifically, the programme affords affiliates who sign up a chance to earn unrestricted income through mouth-watering commissions on every successful sale of products on the Konga platform.
Most importantly, hardworking and successful affiliates can grow through the ranks to ultimately become the owner of a Konga franchise store.
Further setting apart the Konga Affiliate programme is the immense benefits it offers affiliates.
These include access to Konga's world class assets including its global supply chain, massive warehousing facilities for bulk deals, swift delivery of orders through Kxpress, its in-house logistics company which boasts advanced delivery capabilities, digital payments through KongaPay, a Central Bank of Nigeria-licensed e-wallet as well as round-the-clock customer service support.
Affiliates can also enjoy access to credit facilities and training resources, mentorship opportunities with renowned entrepreneurs and global business leaders as well as sponsorship of mega deals and contracts.
In addition, the programme which has a structured progression path has been touted as a useful way out of the current harsh economic crunch and rising unemployment which has hindered the ambitions of millions of smart Nigerians in search of opportunities to make an honest living.
The dire situation is further compounded by the rampaging COVID-19 pandemic which has hobbled businesses the world over and in Nigeria.
Prince Nnamdi Ekeh, co-chief executive officer, Konga Group, says the company is looking for hardworking, determined Nigerians it can empower and invest in to create wealth through the programme.
''The Konga Affiliate programme which we have relaunched online at affiliate.konga.com is one of the strategies we are deploying in providing creative employment opportunities for millions of Nigerian youths.
"Our target remains the unemployed and under-employed. In fact, we are looking for partners that we can invest in through the programme.
''As it stands, one of our ambitions at Konga is to ensure we reach more of the unreached and under-served Nigerians in majority of the 774 local governments across Nigeria.
''There is no doubt that unemployment is on the rise. However, the efforts of government in creating jobs cannot cater to the army of unemployed and under-employed which is rising by the day.
"Through the Konga Affiliate programme, we are giving many Nigerians a way out of their current difficult circumstances into ultimate economic freedom.
''Our goal is to see each successful affiliate, in turn, become an employer of labour. This is one of the fastest ways of reducing the spiralling unemployment and under-employment rates in Nigeria and giving hope to many,'' he concluded.
Intending affiliates can register for a chance to join the programme at affiliate.konga.com