Coker Predicts Increased Investment in Digital Infrastructure
Ayotunde Coker, chief executive officer, Rack Centre has said that Nigeria will see high quality in digital infrastructure because of the realisation of its importance.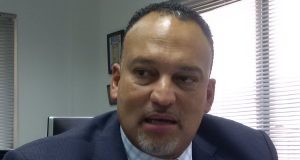 He noted that building infrastructure was a long-term project; and that the country had already started from a 'good place' with the existence of world-class data centres like Rack Centre.
Coker spoke at the recent BusinessDay Digital Dialogue sponsored by Rack Centre. The dialogue also featured panellists such as Bunmi Akinyemiju, CEO of Venture Garden Group; Omowale David-Ashiru, Vice President, Global Operations at Andela; and Juliet Ehimuah-Chiazor, Country Manager of Google Nigeria.
Bunmi Akinyemiju said it would also depend on how the government responds with policies and regulations.
Bold regulations that are forward-looking and progressive would show the extent of seriousness and how far the country would go in adapting to the new normal in the face of Covid-19 pandemic.
Akinyemiju, also said the pandemic would likely accelerate the implementation of the African Continental Free Trade Area (AfCFTA) and enhance collaboration across the African continent.
Speaking about the opportunities that African countries could draw from the effect of Covid-19, Ehimuah-Chiazor said the virus that is ravaging the entire world, presents an opportunity for businesses to reset their models.
"For businesses to successfully pivot to digital, leaders need to examine their business processes, customer engagement, supply chain management and employee engagement," Ehimuah-Chiazor said.
David-Ashiru said businesses that fail to adapt to the new normal could look forward to becoming part of another company in an acquisition spree that is imminent with post-COVID-19. "Post-COVID-19, there is going to be a lot of acquisitions of businesses that suffered during the crisis," she said.
EFCC Confirms Attack on Commission's Website
Economic and Financial Crimes Commission (EFCC), on Monday admitted that its official website was attacked by yet-to-be identified cyber criminals during the weekend.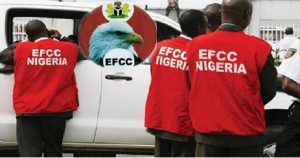 A group of activists with a motto: 'We are anonymous' had last Friday announced on Twitter in a series of tweets that it had gained access into some critical federal government agencies' websites in solidarity with #EndSARS protests going on in the country.
The agencies, as announced by the activists included websites of EFCC, Central Bank of Nigeria (CBN), the Independent National Electoral Commission (INEC) among others.
Checks revealed that the commission's website on Friday showed it was offline due to an internal server error.
The activists also announced that they had gained access to the Twitter account of National Broadcasting Corporation via the victim-agency's account, where they also posted #EndSARS protest materials on the agency's Twitter timeline.
Confirming the attack, Wilson Uwujaren, spokesperson of the commission, in a tweet said the attack was successfully repelled.
He wrote, "Though there were attempts, over the weekend, to compromise the website by some cyber criminals the attacks were successfully repelled. The EFCC website is up and running."
Catalyst Fund, Others Launch $4.3M Inclusive Digital Commerce Accelerator
Catalyst Fund, managed by BFA Global, in partnership with the Mastercard Foundation and the Meltwater Entrepreneurial School of Technology (MEST), announced the Catalyst Fund Inclusive Digital Commerce Accelerator, a program aimed at scaling digital commerce companies in Ghana to support the digitization of micro and small enterprises (MSEs) in the country.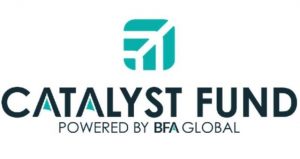 The two-year program will improve the livelihoods and financial resilience of MSEs in Ghana, that have been impacted by COVID-19, by enabling access to digital commerce platforms and access to market.
The accelerator will select and scale six digital commerce and innovative companies that can enable informal MSEs to reap the benefits of digital commerce, leveraging Catalyst Fund's existing proven model to combine:
 . flexible grant capital of up to US$120,000 per company;
.deep, bespoke, expert-led venture acceleration support;
.portfolio meet-ups and curated cohort-based workshop sessions with local expertise and operational support by MEST;
.a commitment to sharing best practices, toolkits, learnings, and insights with the digital commerce sector;
.connections with Catalyst Fund's growing global Circle of Investors (65+) and Circle of Corporate Innovators; and
. ecosystem acceleration to create a more enabling investment and business environment in which digital commerce companies can prosper.
The first expansion of Catalyst Fund beyond its flagship Inclusive Fintech program will officially launch via a virtual event and company pitch showcase on November 4th.
All participating companies in the pitch will be selected by an expert Investment Advisory Committee. Selection is informed by market research conducted to identify the barriers and opportunities for expanding inclusive digital commerce in Ghana. Initial research findings will be released at the official launch event on November 4th.
Speakers at the launch will include: Alex Bram of Hubtel; Lexi Novitske of Acuity Venture Partners; Albert Biga of Zoobashop; Kweku Fleming of MEST Scale; Jane del Ser of BFA Global; and more.
The event will conclude with a pitch showcase from four leading digital commerce companies across Ghana, which will be held at the MEST Accra Incubator.
"We're thrilled to announce the first Catalyst Fund expansion program, which builds on lessons learned on supporting inclusive fintech companies in emerging markets over the last five years.
"Through the Inclusive Digital Commerce Accelerator, we aim to impact informal MSEs in Ghana who, particularly in light of the COVID-19 crisis, lack access to a financial safety net and find their livelihoods impacted when physical commerce suffers.
Along with support and deep local expertise from the Mastercard Foundation and MEST, we aim to enable companies who are already tackling distinct problems in the digital commerce space to better reach informal MSEs so they can leverage digital rails to improve their financial resilience for the future," said Catalyst Fund Managing Director Maelis Carraro.
Country partner MEST brings deep market knowledge, leveraging 12+ years of training and incubating tech entrepreneurs on the ground in Ghana.
"The opportunity to partner with an experienced organization like Catalyst Fund with support from the Mastercard Foundation, is in equal parts exciting and aligned with MEST's scale strategy in Ghana, and beyond. Historically, MEST has focused on early-stage startup support and creation through our training program, seed fund, and incubator programs.
"The Inclusive Digital Commerce Accelerator provides an opportunity to work with Catalyst Fund to support scale-stage ventures which are strategically seeking to better reach and serve informal MSEs, leveraging our local knowledge, networks, and expertise," said MEST Strategic Director Greg Coussa.
US$4.3 million commitment to support the financial resilience of MSEs
Surveys conducted by BFA Global and by Ghana Statistical Service found that MSEs in particular are suffering as a result of the pandemic. A BFA Global survey of low- and middle-income individuals found that 44% of self-employed people had lost their jobs or could not find work.
A recent tracker from the Ghana Statistical Service found that microenterprises are faring worse than large and small enterprises; among businesses that are open, 92.2% of microenterprises report decreased sales (compared to 89% of small and medium enterprises, and 45% of large enterprises), noting that sales have fallen 60.9% relative to last April.
"Micro and small enterprises are the bedrock of Ghana's economy. They are also the most impacted by COVID-19, putting livelihoods and economic gains made over the years at risk. Accelerating access to markets through digitization and e-commerce platforms provides MSEs the opportunity not only to scale, but to strengthen their resilience at the other side of the pandemic," said Nathalie Akon Gabala, Regional Head for Western, Central and Northern Africa, at the Mastercard Foundation.
In a parallel effort to accelerate the expansion of the digital commerce ecosystem and increase coordination, Catalyst Fund will be building an open database of digital commerce companies operating in Ghana. Companies who wish to express interest in being considered for the accelerator may also choose to be included in the database. All interested companies should complete the form found here.
CWG Set to Deploy 100,000 Smart Meters for IBEDC
As a licensed Meter Asset Provider, CWG Plc has been given a contract worth $11.1million by the Ibadan Electricity Distribution Companies (IBEDC) to deploy over 100,000 smart meters in Babaoko, Omu Aran and Jebba Business Hubs.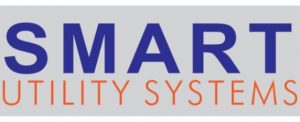 Mr. Emmanuel Ilori, CWG's Business Development Manager, Corporate Development, disclosed this recently in a chat with some Journalists in Lagos.
According to him, the contract is a fall out of CWG's utility business, having the full regulatory bodies' recognition as it has both the NEMSA and MSP certificates, all of which lend credence to its metering business and positioned the company to harness the inherent opportunities within the electricity value chain.
"The Meter Asset Provider license from Nigeria Electricity Regulation Company (NERC) enables us to initiate business discussions around metering with a several Electricity Distribution Companies in Nigeria. Notable among this discourse is the business contract we concluded last year with IBEDC, a contract sum in excess of $11.1m in which three business hubs were ceded to us for the deployment of electricity meters. We are to deploy over 100k plus meters in Babaoko, Omu Aran and Jebba Business hubs of the IBEDC," Ilori revealed.
He added that the deployment and installation of the meters are currently ongoing in all of these locations with the company's team of installers on ground, massively driving the process of the installations.
This is also an opportunity to notify the IBEDC customers within Omu-Aran, Babaoko and Jebba business Hubs to go their respective IBEDC business hubs to register and pay for their meters and get it installed in 10 days of the regulatory installation circle.
The CWG's Smart Meter Solution, which has been described as a unique solution because of its efficacy within the electricity value chain is presently being deployed in different locations across Nigeria, especially in Real Estate companies' projects, Estate Management firms and Utility companies for the effective management of energy monitoring and usage.