Computer Forensics is about Crime Prevention- Olayiwola
Dr. Peter Olayiwola, chairman, Board of Computer Forensics Institute Nigeria (CFIN) is an ICT personality with expertise in e-Accounting, Electronic Auditing, Forensic Accounting, Computer Forensics. He has majors in Public Finance Management and Administrative Management. Olayiwola is renowned consultant to local and international organizations including the World Bank, Federal Ministry of Health and several state governments on ICT, Finance Management and other fields. He spoke to emeka okafor on a variety of issues.
Challenge of ICT
Just like in any part of the world, the evolution and introduction of information technology and even telecommunication facilities throughout the world have contributed immensely to the higher quality of life of citizens.
At the same time, they have posed some challenges to the society. For instance, if you are a user of the internet particularly email powered and supported by Yahoo in Nigeria , you would have noticed the frequency by which fake letters asking you to renew the information for your ATM card fly into your box saying that if you don't provide the information within the next 24 hours your ATM card will be suspended whereas those pieces of information are meant to dupe the unsuspecting public.
They are fake organizations whose target is to dupe members of the society. We have situations whereby people send not only through the email but also text messages. You know before when you want to send a message to somebody you would have to go to the Post Office to mail a letter but nowadays because of technology our phones have become the Post Office because not only do you speak through your phone, you can send photograph and letters inform of text messages to people and you can communicate with them and transact businesses on your telephone. The fraudsters also have taken advantage of this in various forms. So all these technologies have posed challenges to us particularly those of us who are traditionally information technology-based.
Certain things have evolved from these problems. Initially we were talking about electronic auditing but now things have gone out of control and that is why today we talk about computer forensics.
Computer Forensics
Computer forensics is what Computer Forensics Institute Nigeria (CFIN) is all about. It is not a field that was developed by us in Nigeria but a field that has existed since mid late 90s in America and U.K. It actually started in the U.S. When you talk about forensics, you are talking about being able to unravel a crime that has been committed may be for years past. We have medical forensics whereby somebody has been killed and you want to fix together who killed the person even when the case file has been closed and all of a sudden small evidence comes up may be the design or texture of the clothing or some evidence is confirmed now, you can just go and arrest the person. It is the same methodology we use to conduct computer forensics, we are talking about crime that has been committed using the computer or the internet or any network for that matter.
One of the frauds ever committed involving millions of stolen ATM credit card identities was by some people who took their laptops and sat in a shopping mall in the U.S and as people were charging and buying things on credit using either ATMs or credit cards and as this was going through the internet, the people sitting in the mall were capturing all the information. So once they captured everything – the serial numbers and so on, they went throughout the world buying things and using all the stolen information. However, it was computer forensics experts who were later engaged to capture these people. So computer forensics is not a field that started in Nigeria, of course in this age we already have bodies in the U.S and U.K and therefore since 2001 I have been advocating for bringing the body of knowledge in computer forensics to Nigeria. In those years I have been advocating it to the younger generation particularly to National Association of Computer Science Students (NACOSS) to the extent that today we have some members in the customs, and scholars now who are doing their masters degree and writing their thesis in computer forensics.
Establishing Computer Forensics Institute
Few years ago we embarked on the journey to establish an institute in Nigeria that can bring together people who are interested in the field and also to create this field in Nigeria whereby we can save Nigeria from what used to be a hopeless situation where somebody could go and register a company's website fraudulently and the real company cannot do anything about it.
So very soon those kinds of people can be tracked down. That is already happening in America, U.K Europe and other countries of the world. Even Saudi Arabia is developing computer forensics as we talk now. Having said that, let me now say it is our contribution to develop battalions of computer forensics experts who are ready to go to war to stop the menace of computer, internet and any networking fraud in Nigeria and also to save Nigeria millions of naira that is being spent every year training people abroad. When you compare the syllabus of CFIN with those of the foreign bodies you will find out that the syllabus of CFIN is richer in content and we offer more courses. Those courses offered by those computer forensics institutes abroad don't take into consideration the type of problem we have in Nigeria. For example computer forensics is for every body – lawyers, security experts, bank inspectors, external auditors, accountants and for any other person who is interested in the field as a hobby.
The federal government gave the approval for CFIN to commence operation in December 2008 but we opened our doors to the public this January. So you can see that within the period of less than two quarters we have done so much. We had our first boot camp in March and based on the recommendation of the participants who came from various agencies – law firms, security outfits, private sector, accounting firms and so on, we are now conducting online training programme. We are ready for Nigeria. We are providing residential training and online training because we have a target of producing nothing less than between 5,000 to 10,000 computer forensics experts for Nigeria within the next three years and that is our goal.
Using Knowledge of Computer Forensics Proactively
This is a very good question. I just mentioned to you that we are trying to develop battalions of computer forensics experts. Our job is not to be reactive. As a matter of fact our job is to prevent crime. If you look at our aims and objectives, we are supposed to be advising federal, states and local governments and the private sector particularly the financial sector about on how to protect themselves against malicious attack. We are talking about somebody sitting in a corner trying to steal information from your client, t with the aim to collect money fraudulently from your account or customer's account thereby throwing the bank into a problem. Somebody can also steal your identity and before you know what is happening he will use the identity of your ATM card to withdraw all your money. So we are trying to train members who can have gainful employment in various organizations in Nigeria like the banks, insurance companies, in fact any company that has information data. Our members should be able to provide the technical know how to safeguard the corporate data asset of the organization so that the company can retain the confidence of its customers. So we are providing training that is proactive and one that is meant for the detection and deterring of attacks. It is deterring because computer forensics uses enough evidence to prosecute and put an offender behind the bars. It is going to deter and tell somebody that people are watching you and if you are not careful somebody can put you behind the bars. And that will also scare some people .We will keep on dong more research so that as these people are getting wiser, we are also getting steps ahead of them. It is just like virus and anti-virus, they are the virus and we, the anti-virus. We must be able to wipe them off and prevent them from existing at all.
IT Regulation in Nigeria
It is not IT regulation in Nigeria that is the problem, it is the Evidence Act. The Act is almost a century old and therefore there is a need to have a serious look at it and I believe there are enough stakeholders who are interested in having a look at the Act and CFIN is part of them.
Research and Development Department
They research into new and emerging areas of nuisance. For instance many people may not know that in digital forensics, somebody can put somebody's head on another person's head and use it to blackmail somebody, but we will be able to put to bed all forms of digital blackmail. There are so many areas we are going to be involved in this country.
Creating Awareness
During the first quarter we had a focus and decided we must have a boot camp bringing together lawyers and other professionals to the training programme. We said we must have online training programme in our second quarter and we achieved it. We have been granting interviews to the press and sending out press releases. Remember we have not received any subvention from any organization. We are result oriented organization and we want to show result. We want people to see that we mean business and that we mean good for Nigeria. What we do I believe will speak for us in as much as we partner with the media.
Level of Internet Penetration in Nigeria
Nobody can tell you he is satisfied with the level of internet access in the country. Somebody came from the U.S and he was upset Nigeria is still crawling in that area. He said nobody pays for internet services in the U.S that you only have your laptop and you just start browsing. I think the federal government is doing something about it. They are already providing the backbone facilities to most of the federal government agencies. Nigeria is supposed to be one of the advanced countries of the world based on our ability, intelligence and we have been supporting some of the developed nations of the world. We have some Nigerians who are working in some of the best places for the American government .So Nigeria is not a backward country in anyway. There is no reason for the lack of basic infrastructure we need in Nigeria. We really need to look in that direction. Nigeria will be a village if we cannot move with the rest of the world even if it has the best capital city. So far I am not satisfied with the level of internet penetration in Nigeria and the facilities available.
Challenges
First and foremost is assembling computer forensics hands in Nigeria. Fortunately for us, a lot of Nigerians abroad have indicated their interest in coming home or working with us online. It has been a great discovery that there are many Nigerians looking forward to be part of CFIN on the basis of the level of fraud going on in Nigeria.
Preference of Forensics Experts Abroad to Nigerian Counterparts
Can you tell me how many we have in Nigeria? You see what has happened is that we have pockets of people who have studied may be ethical hacking. If you look at our syllabus, all these things scattered all over the place that people say they go to study are just one of our levels. Ethical hacking is just one aspect made up about five courses and somebody who read it will now begin to pride himself as having read computer forensics. The person does not know much. So we don't have many computer forensics experts here in Nigeria. The few we have are either trained by EFCC, ICPC or some banks. Computer forensics has to do with the ability to prepare evidence for litigation.
NCC Threatens Illegal Users of GSM Boosters with Arrest, Prosecution
Nigerian Communication Commission (NCC) has warned telecom consumers to desist from using illegal GSM boosters.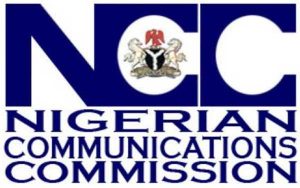 The commission also said that anyone caught using a GSM booster without obtaining approval of a duly licensed network operator will face arrest and prosecution.
GSM boosters are devices that transmit and receive telecommunications signals and can therefore interfere with other radio frequency equipment.
Ikechukwu Adinde, director, public affairs, NCC, said in a notice published on NCC website, that only licensed network operators are allowed to use GSM boosters.
The booster, also known as amplifier or repeater is made up of three main elements – exterior antenna, amplifier, and interior antenna.
They form a wireless system to boost cellular reception
"Members of the public should note that, willful interference with any wireless telegraphy is an offence under Section 16 of the Telegraphy Act, 2004,"it said
The agency said it will not condone any flagrant breach of this law.
It has also enforced measures to prosecute offenders.
Accordingly, monitoring mechanisms have been put in place and anyone caught using a GSM booster without obtaining approval of a duly licensed network operator will face arrest and prosecution.
"Any member of the public with useful information regarding the illegal use of GSM Boosters should contact the Commission on 09-4617000/7351 or send an email to [email protected]," the notice said.
"Individuals desirous of using GSM Boosters should note that they can only do so in conjunction with licensed network operators," it added.
Tizeti Selects Nokia to Provide LTE Fixed Wireless Access Solution for High-Speed internet Services in Nigeria
Tizeti announced that it selected Nokia's Fastmile Long Term Evolution (LTE) technology to enable usprovide superior internet services to over 1 Million subscribers in Port Harcourt, Edo and Ogun in Nigeria.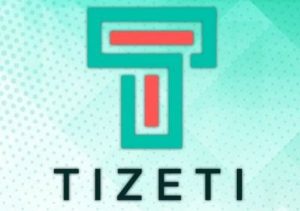 Tizeti will deploy Nokia's AirScale Base Station TDD-LTE and FastmileFixed Wireless Access (FWA) gatewaysto deliver premium internet and Virtual Private Network (VPN) services to Residential, Small and Medium Enterprises (SMEs).
The solution will also enable Tizeti'sto deliver a more robust, high-speedinternet service to subscribers and the flexibility to seamlessly evolve to 5G Fixed Wireless Access when needed.
Nokia's FWA solution enables Tizeti to fast-track broadband access and provide a best-in-class broadband experience to its subscribers.
Nokia'sAirScale Base Stations ensure high-quality connectivity and coverage and enablesTizeti to evolve the network in line with customer demand.
Nokia'sFastmilegateways connect wirelessly to the existing network to createa fastbroadband connection and enhanced Wi-Fi experience in the home.
The Nokia Network Services Platform will help Tizeti to simplify operations and quickly respond to changing market demands.
Kendall Ananyi, Tizeti, said:"We are committed to providing the best-in-class network experience to our subscribers. We are confident that Nokia's proven technology and expertise will help us differentiate our services based on quality. This a crucial project for us as it introduces LTE in our networks and allows us to bring new and innovative services to our subscribers."
Eniola Balogun, Nokia, said:"We are thrilled to work with Tizeti on the initiative to upgrade their network to bring the latest products and services to its subscribers. Nokia Fastmile will help Tizeti to cost-effectively enhance the customer experience.
The project will also enable them to delight their subscribers by providing more reliable data services.
On the other hand, Tizeti will benefit by adding new revenue streams."
Risk Assets Push Higher on Vaccine Hopes; Eyes on the Fed
By Hussein Sayed, Chief Market Strategist at FXTM,
After two consecutive weeks of back-to-back declines, global stocks kicked off Monday with solid gains amid a surge in M&A activity and positive signs towards vaccine developments. Currency markets were little changed ahead of a busy week of monetary policy announcements, while Oil and Gold ticked slightly higher.
The two big deals announced over the weekend were Softbank's plan to sell chipmaker ARM to Nvidia for more than $40 billion and Gilead Sciences to acquire Immunomedics for a price tag of $21 billion. Meanwhile, on the vaccine front, AstraZeneca resumed its phase-3 trial on Covid-19 after being suspended last week following a neurological illness developed in one participant, and Pfizer announced that its vaccine could be distributed before year-end if found safe and effective.
Central Banks will take centre stage this week with the Federal Reserve, Bank of England and Bank of Japan all due to announce policy decisions. Out of the three meetings, the Fed is likely to be the most watched following its historic shift towards average inflation targeting. The big question remains how will the FOMC put this policy into action?
From what we know now, the Fed is set up to keep interest rates near zero for a long time, possibly for several years. Given the new framework, any spike in inflation won't translate into immediate rate hikes as the Fed wants to compensate for the lost years when they have failed to hit the target. The dot plot will be the key guide for investors and traders alike. If inflation projections remain at 2% or below for the foreseeable future, this will solidify market expectations for a low rate environment for many years to come. That said, Jay Powell would still have to explain in more detail how the new framework will be translated into policy action.
In June's economic projections, the Fed anticipated unemployment would be at 9.3% by year-end, but, in August, unemployment was well below that forecast at 8.4%. Many other economic data surprised to the upside during the June – August period in a clear sign that most economists were overly pessimistic towards the strength of the recovery. However, there is still a considerable amount of uncertainty given the latest surge in Covid-19 cases worldwide and the US, especially as we get closer into the winter season. A second wave will undoubtedly put the recovery at risk in the final quarter of the year and it will be interesting to see the Fed's view on that issue.
As for the market selloff over the past two weeks, the Fed isn't likely to show any signs of concern. In fact, policymakers should be satisfied with the pullback as the risk of a bubble in several assets has been growing due to the Fed's extremely accommodative policies. Unless we see another 10 -15% drop, do not expect the Fed to intervene.