Consolidated Hallmark Insurance Bullish on Future Performance
Mr. Obinna Ekezie, the Chairman, Board of Directors of Consolidated Hallmark Insurance (CHI) Plc, has said the years ahead are indeed bright for the company and its stakeholders because the company would leverage on its continued expansion as a one -stop insurance and other financial services provider through its subsidiaries.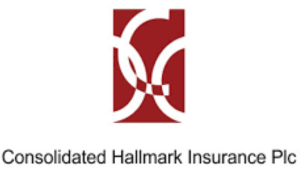 Okezie, who spoke at the annual general meeting (AGM) held Lagos, recently, said CHI Plc would not relent in boosting working capital while awaiting developments in the recapitalisation journey of the insurance industry.
Ekezie said that the local insurance operating environment was characterised by activities of operators geared towards meeting the recapitalisation thresholds set by the industry regulator The National Insurance Commission (NAICOM) the previous year.
According to him, He said that the first phase of the recapitalisation exercise required that operators meet a minimum of 50 per cent of the new requirement by December, 2020 and the balance to be met in September, 2021.
Although the recapitalization exercise is put on hold due to court action, Ekezie said CHI Plc proactively continued with the raising of additional capital, with a successful Rights Issue where 2,032,500,000 shares were offered and fully subscribed notwithstanding the limitations imposed by the pandemic.
"We thank you for your immense support which culminated in the success of the capital raise and shall not relent in taking further steps to boost our working capital as we await further developments on recapitalisation from the industry regulator.
"The next phase of our fund drive shall be conveyed to you, distinguished shareholders, as we take definite steps towards meeting the N10 billion threshold, subject to further developments in the industry," he said.
Speaking on the performance of the company for the 2020 financial year ended December 30, 2020, Ekezie said that amid challenges in the global and local economy owing to the COVID-19 pandemic among others, the company recorded significant growth in key performance indices.
"With the benefit of hindsight, we are quite optimistic that future operating results would be significantly improved upon as the Macro Economic Environment and Global Outlook presents brighter pictures in the years ahead.
"With business operations now getting back fully to normal and the effects of the global pandemic gradually waning, especially in our local operating environment, we are quite hopeful of further improvement in performance," he stated.
The chairman said that CHI Plc posted an all-time high gross premium written of N9.77 billion, showing a 12 per cent growth when compared with the N8.69 billion in 2019. Profit after tax increased to N677.98 million from N600.31 million in 2019. Total assets increased by 22 per cent, growing to N14.31 billion from N11.74 billion ached in 2019.
Based on the performance, the directors recommended a dividend of N216.8 million, which translated into two kobo per share.
On his part, Mr. Eddie Efekoha, the Group Managing Director/Chief Executive Officer, CHI Plc, said that the company had achieved 50.7 per cent of the mandated N10 billion thresholds by raising capital to N5.06 billion in November 2020.
"Our successful Rights Issue thus sent a signal of our commitment towards meeting the new requirement, as we achieved 50.7 per cent of the mandated N10 billion thresholds by raising our capital to N5.065billion in November 2020.
"Ahead of the earlier deadline of December 31, 2020 for 50 per cent as a general business insurer.
"Your Company shareholders fund stood at N8.03billion as at end of December, 2020.
"Although the industry recapitalisation programme is currently on hold, NAICOM has continued to adopt other measures and initiatives for the effective regulation of the industry.
"Some of which include the automation of the Annual Returns filing and licensing of more insurance companies to stimulate competition in the market.
"They have also allowed existing operators to establish micro-insurance business as a department: a development that is intended to drive up financial inclusion and increase insurance penetration in Nigeria," he added.
Looking ahead, Efekoha foresaw an increasing positive contribution of the subsidiaries – Grand Treasurers Limited, Hallmark HMO, and recently CHI Micro-Insurance to the overall results of the group.
AbokiFX.com Suspends Black Market Forex Quotes
AbokiFX has announced it has temporarily suspended forex rate updates on its platforms, amid accusation by the Central Bank of Nigeria (CBN) that it was involved in the manipulation and sabotage of Naira.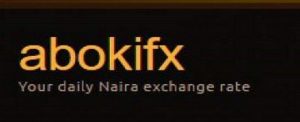 In a statement on its website on Friday, it said the suspension will hold until it gets better clarity of the situation.
"Final rates have been posted this evening but the abokiFX news section and the Crypto rates section will still be active", it said.
The Statement read
abokiFX was established in 2014 as a research and information service company, to conduct market research and gather data on the parallel market rates.
We also wanted to provide some transparency around the parallel market with the availability of information technology.
abokiFX purely provides benchmark parallel rate information which helps guide our users in almost 200 countries across the world.
abokiFX does NOT TRADE FX, which we have always maintained in our emails and social media platforms.
We do not Trade FX neither do we have the power to manipulate the rates as we DO NOT CREATE the rates.
We are the only entity in Nigeria that has a full set of parallel rates, right from our inception in 2014 when the exchange rate was trading at N166 to $1.
We collated data for years before we started publishing, as we realised the demand increased for our historical data.
To most users of our platforms, we are just a parallel rates board but to many institutions, ranging from IVY league universities, to global businesses and research centres, we are a key source of data, especially, historical data (almost a decade's worth of data on parallel rates).
Companies use our data for their internal and external audits as well as planning and budgeting.
We ONLY publish what we source on the streets of Lagos, hence the phrase, Lagos Parallel Rates. The rates sourced are carefully collated, reviewed and a mean rate is published from the data pool. This explains our three daily updates – * Morning, ** Midday, ***Evening.
Sometimes, rates come in late but we have to wait for the full set of rates before they are published, to prevent volatility of rates.
None of our data source providers know who we are or what their rates are being used for. This is to avoid any manipulation of rates.
Our staff have a daily routine of going to the market to gather rates, as all the BDCs in the country have their rates clearly displayed on their rates board and parallel market rate dealers give the information away freely.
All we do is collate all that information and display it on all our platforms daily.
REPLAY OF 2017 vs 2021
In 2017, Nigeria experienced an FX crises and the Naira depreciated to over N500/$1. abokiFX was accused of manipulating the parallel market rates.
Once liquidity was injected, the Naira appreciated and we published the appreciation which is basically what we do.
2021 has seen a similar scenario with the naira depreciating and we have published what we have been given, which has led some to believe we are manipulating the market. Yet no one can complain about our rates deviating +/- 2% from the parallel market rates when they patronise the dealers in the market.
If we do not create the rates, how then can we control the rates. Our only sources of income have been our API and advert sales.
ALLEGATIONS AGAINST OUR DIRECTOR
All allegations against our director are yet to be confirmed but we at abokiFX DO NOT trade FX neither do we manipulate parallel market rates.
Outside the media allegation, we have not received any communication from any government body and our accounts are not closed as stipulated in the media.
WAY FORWARD
abokiFX is fully functional BUT we will not be publishing any form of rates on our platforms for now.
We sincerely hope this suspension will lead to the Naira appreciation from next week.
With our decision to temporarily suspend online rate publication, we are aware that there will be limited visibility of parallel rates information which will impact decision making for many.
eNaira: CBN to Own Major Stake in Bitt Inc- Emefiele
Godwin Emefiele, governor of the Central Bank of Nigeria (CBN), says the apex monetary authority will own a majority stake in Bitt Inc., its technical partner for digital currency, eNaira.
Emefiele said this at the end of the CBN monetary policy committee (MPC) meeting on Friday.
The Cable in a report monitored by our reporter noted that the apex bank, in July announced that the pilot scheme of e-Naira would kick off on October 1, 2021.
The decision was taken a few months after directing banks and other financial institutions to close accounts of persons or entities involved in cryptocurrency transactions.
CBN had explained that cryptocurrencies pose the risk of loss of investments, money laundering, terrorism financing, illicit fund flows and other criminal activities.
Emefiele said: "We chose Bitts as a partner… that they will establish their company in Nigeria, the Central Bank of Nigeria will own a majority stake in that company.
"As with all attempts at choosing contractors, the CBN went through a rigorous vendor selection process in line with the Public Procurement Act conducted by seven departmental directors and a deputy governor.
"Ten companies were evaluated based on the following criteria: technology ownership and control; implementation timeline; efficiency and ease of adoption; support for anti-money laundering and combatting of terrorism; platform security; interoperability; and implementation experience".
He said out of six bidders for the final selection, Bitt emerged first obtaining an average scoring grid of 82.3 percent.
The CBN governor further said from the launch of the pilot scheme of Nigeria's digital currency, anyone interested would be able to access and utilise the resources.
"We have all the approvals and mandates to launch on October 1, but it is important to understand that eNaira is not a one-off, it's a journey that starts on October 1.
"From October 1, a Nigerian will be able to download the eNaira app from either Google Play Store or App Store, fund their eNaira wallet using their bank accounts or with cash at a registered agent, location.
"They will conduct transactions such as transfers and purchases at merchant outlets that have onboarded.
"We are not going to pretend that there are no risks in opening our system up. We will look at the various products, determine the risk, and determine the best way to mitigate the risk before we now open it up more and more," Emefiele added.
In an interview with TheCable, Brian Popelka, chief executive officer (CEO) of Bitt Inc., said its financial software on eNaira will lower the cost of receiving and sending money and promote financial inclusion throughout Africa.
Purple Achieves 100% Subscription, Concludes N5bn Sukuk Bonds Issue
Purple Urban Limited, a member of the Purple Group, has announced that it has concluded its Sukuk Bond privately issued to the investing public raising N5 billion.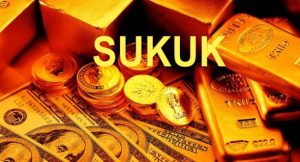 The company in a statement said the bond issue, which opened and closed recently, was 100 per cent subscribed.
"With a maturity date of 1st September 2026, the Sukuk Bonds were issued to finance the construction of 94 out of 112 housing units in an urban residential development of mainly 4 bedroom semi-detached maisonettes and penthouses, as well as 2, 3 and 4 bedroom apartments just off Freedom Way in Lekki Phase 1, Lagos, Nigeria, "the company said.
It added that the lead arranger of the bond issue was CardinalStone Partners Limited, while Marble Capital Limited acted as a Joint Shariah Adviser alongside One17 Capital Limited.
"The Purple Urban Sukuk follows the Sukuk Al-Ijarah concept. The Sukuk Al-Ijarah (Lease) is a lease agreement in which the owner of a property transfers the legal right to use and derive profit from the property to another person, for an agreed period, at an agreed consideration. In this instance, for a 5 year period with an option for the lessee (musta'jir) to pay up the consideration (Ujrah) on a fixed term at an agreed return, "it added.
Commenting, the Chief Executive Officer, Purple Group, Mr. Olaide Agboola, said: "The Sukuk gave an avenue for alternative funding, which we decided to explore. It's no secret that the investor market has gone through some shocks with the effect of the global pandemic and other perceptions affecting investor confidence.
We found that the asset-backed nature and the flexibility of the Sukuk structure especially for real estate gave us the impetus to issue a Sukuk that would ensure investor comfort and confidence.
"As at today, it was 100 per cent subscribed, and the order book met our expectations. Considering the current economic climate, we think the Sukuk performed extremely well, as it gave investors an avenue to release funds for a world-class real estate development where the instrument can be properly secured."
He added, "As part of our upcoming fundraising activities, Purple is undertaking a series of equity issues commencing with a rights issue, private placement and considering its options in the public market via in an initial public offer through a combination of preference shares and ordinary shares under a REICO structure, as permissible from a regulatory perspective. Both of which we expect to be shariah-compliant amongst other shariah compliant capital market instruments."
The successful Purple Urban Sukuk Issue, he said, has further deepened the roots of the Shariah-compliant instruments in the enhancement and beautification of the Nigerian property development space.
"Similar to bonds in Western finance, Sukuk is an Islamic financial certificate that complies with Islamic religious law commonly known as Sharia. Since the traditional Western interest-paying bond structure is not permissible, the issuer of a Sukuk essentially sells an investor group a certificate and then uses the proceeds to purchase an asset that the investor group has a direct or partial ownership interest in.
"The issuer must also make a contractual promise to buy back the bond at a future date at par value. It is a sharia-compliant bond-like instrument used in Islamic finance and it involves a direct asset ownership interest, while bonds are indirect interest-bearing debt obligations, "he said.