Courier Operators Get Ultimatum on 48 hrs Clearance
Courier operators are making tireless effort to brace the new challenge as information from the public relations unit of the Nigeria Customs Service revealed that the Comptroller General of Customs Service has issued a three- week ultimatum to stakeholders to shape up or face sanctions regarding the 48 hours clearance procedure. Alhaji M.L. Yusuf, public relations officer of MMIA customs service disclosed that severe penalty awaits any courier or clearing agents who fail to comply with this directive.
In the wave of the new directive, Nigerian International Air Courier Association (Niaca) along with its sister body, Association of Nigerian Courier Operators of Nigeria (Anco)
are engaged in a series of meetings to press for time within which members of their organizations who are not yet online to comply with the federal government directive.
Association of Nigerian Customs Licensed Agents (Ancla) is also working hard to ensure that its members are educated on the workings of the new process. The association's public relations officer, Emmanuel Eni Njoku confirmed that his members are attending seminars and workshops organized by the association on the automated clearing system.
This is coming on the heels of the ultimatum by the federal government for forty-eight hours clearance of all in bound goods to the nation's airports and seaports.
The cheery news is a complete departure from the old practice when goods coming into the country would stay for days at the airports owing to administrative bottlenecks.
Nigeria CommunicationsWeek
investigations revealed that H.B Ahmad, the new comptroller general of the Nigeria Customs Service (NCS) made a familiarization tour of the Murtala Muhammed International Airport customs command Lagos where he emphasized that customs clearing agents and courier operators must adhere strictly to the new directive.
The new clearing procedure entails that shipping agents complete electronically the necessary documentation about their consignments to the customs website timely enough prior to the arrival of the goods into the country. Yusuf disclosed to Nigeria CommunicationsWeek that any other delay encountered with the new process called ASYCUDA++ may come as a result of inappropriate documentation of the Risk Assessment Report (RAR) by the shipping agent or as a result of the information not supplied on time.
ASYCUDA++ you could recall is automated system for customs data which is used in upgrading of customs computerization by networking between shipping companies and customs command.
Akwa Ibom Book Seller Jailed for Pirating Bible, Others
Progress was made in the fight against piracy in the country as Federal High Court, Uyo, Akwa Ibom State has sentenced Mr. Chinonso Ugochukwu, a book seller to one year imprisonment for pirating The Holy Bible and other books.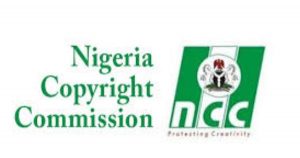 Justice F.O. Riman who presided over the case which was filed by the Nigeria Copyright Commission (NCC), found Ugochukwu guilty on two-count-charge, bordering "on pirating, being in possession and offering for sale, 578 copies of various literary works including The Holy Bible (Revised Standard version)."
A witness, Martins Umoh, a staff of NCC told the Court  that the Commission received complaints from copyright owners including The Bible Society of Nigeria alleging that their literary works were being pirated. As a result, they embarked on search in several local government areas of the state, that it was during the search that several copies of pirated literary works were found in Ugochukwu's shop located at No 17 Grace Bill Road, Eket, in Akwa Ibom State.
Also testifying during the trial, a staff of the Bible Society of Nigeria, Oluwafemi Akindele told the Court that his office translates The Holy Bible, typesets it and sources for funds to publish it. He said that they observed that while the products were everywhere in the market, it never reflected in its official Bible distribution figures. According to him, that was when they observed that most of the products in the market were pirated copies and made formal complaints to NCC which led to the arrest, prosecution and conviction of Ugochukwu.
The offence contravenes section 20(2)(c) of the Copyright Act, Cap C28, Laws of the Federation of Nigeria which attracts one year imprisonment. The judge also gave the convict an option of N30,000 fine and to compulsorily forfeit the recovered materials to the Federal Government of Nigeria.
Remita Enables Seamless Purchase of 2021 WAEC ePIN
Prospective candidates for the 2021 West African Senior School Certificate Examination (WASSCE) – First Series for Private Candidates (WAEC GCE) across Nigeria can now conveniently purchase their registration ePINs through any of the multiple channels available on Remita, a leading electronic payment platform in Nigeria.

This follows the recent announcement by the West African Examinations Council (WAEC) of the commencement of the sale of WAEC GCE registration PINs, which closes on January 29, 2021.
To obtain the ePIN, intending candidates are to visit the Remita website or download the Remita mobile app to make payment through their preferred payment channel which include USSD, ATM card, phone number, wallets, internet banking, account transfer, or designated agent locations across the country.
Once payment is confirmed, the exam registration ePIN is delivered to the candidate's email and also displayed on the Remita payment receipt. The candidate is then expected to proceed to WAEC's website or visit any authorised centre to complete the registration with the obtained PIN.
"Prospective candidates for the WAEC GCE have easy access to many convenient payment options when they buy their ePINs on Remita website or the Remita mobile app," said Osinulu Kayode, Head of Value Added Services at SystemSpecs, providers of Remita.
Remita is a leading payment platform in Nigeria that helps individuals and businesses easily receive and make payment for everyday transactions.
The WASSCE for Private Candidates 2021 – First Series examination will be conducted in February 2021. Thirty-Six subjects will be available for the examination.
Cars45, Gokada Announce Alliance to Drive Consumer Convenience
Cars45, Nigeria's leading tech-enabled automotive trading platform, and last mile delivery service provider, Gokada, have partnered to provide Lagosians with more options to get their parcels delivered across the state at a cheaper price within the same day.
This is in furtherance of Cars45's mantra which is to build the commercial infrastructure that allows for speedy and efficient exchange of value across the automotive value chain.
This partnership was announced at a signing ceremony which took place at the Cars45 headquarters, Alausa, Lagos, on Thursday, January 21, 2021.
This new relationship will allow Cars45 to further improve its customer experience by enabling select retail outlets to serve as delivery or collections hubs for Gokada.
Gokada customers will, in turn, be able to access and enjoy a rich bouquet of Cars45's services at select retail outlets.
It should be noted that the current spread of COVID-19 virus in Nigeria and the rest of the world necessitates more purposeful and deliberate movement, and delivery of products and services across the country.
According to Precious Adesina-Ola, national head, Center Operations, Cars45, "as a value-driven business, Cars45 has become synonymous with creating opportunities for stimulating economic development as well as delightful consumer experiences within the nation's auto industry.
"This partnership reinforces the premium we place on continuously providing value and convenience to our customers.
"Our retail touchpoints provide a range of excellent products and services that we believe Gokada customers will take advantage of when delivering their parcels."
Cars45 is present in over 50 locations across 11 states in Nigeria in addition to its operations in Kenya and Ghana.
On the reason behind the partnership, "We want to be closer to our customers and make our deliveries faster and accessible.
"At Gokada, we think about the convenience of our customers first and are constantly experimenting with new ideas to ensure maximum satisfaction.
"We are proud to partner with Cars45 and welcome them to the Gokada family. We hope to expand to other Cars45 centres across Lagos soon", said Sanya Chawla, Head of Special Projects, Gokada.
Furthermore, Oluwashola Adekoya, group head, Marketing and Communications, Cars45 noted that "we are excited to work with one of Nigeria's most efficient and trusted courier delivery solution providers to enhance last mile services. Transparency, Customer Satisfaction, and Innovation are engrained in our DNA therefore, we believe strongly that consumers will get the best of both worlds under this initiative as it leverages Cars45's network of conveniently located retail outlets."
Cars45 has been at the forefront of transformation in the Nigerian automotive industry, through customer-led and industry-driven initiatives.
Its over 6,000-member Autopreneur programme developed in 2019, is one of the factors contributing to increased car-ownership in Nigeria.
Also, Cars45's Franchise programme is assisting dealerships across Nigeria generate more revenue.