Court Sends Former Bank Chief to Prison for Using Customer's N219m for Houses, Ponzi Schemes
Economic and Financial Crimes Commission (EFCC) on Tuesday secured the conviction of a former manager with Sterling Bank.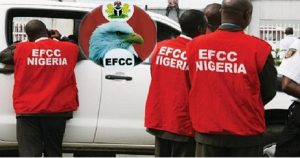 Oliver Anidiobi, the convict, was the account relationship officer of OHHA Microfinance Bank.
Justice C. O. Ajah of the Enugu State High Court in Enugu sentenced him after a 32-count charge prosecution.
The charges bordered on forgery and stealing to the tune of N219million.
The defendant, arraigned on Tuesday May, 7, 2019, used his position to convince the Microfinance Bank to deposit the said sum through him.
He put the money in a fixed deposit account and forged a deposit certificate to deceive the microfinance bank, while he diverted the funds for personal use.
Anidiobi built a block of 5 flats, acquired several plots of land along the Enugu-Port Harcourt Expressway, an uncompleted four bedroom bungalow at Centenary Estate, Enugu.
He further made an investment of N65million in a Ponzi Scheme called "Let's Partner with You" owned by one Patrick Nwokike.
Michael Ani, prosecution counsel presented 5 witnesses and tendered 75 exhibits while the defendant testified for himself.
Justice Ajah held that Anidiobi did not deny nor challenge the allegations made by the EFCC.
"Any evidence not challenged is admitted as true. I am duty bound to establish the evidence presented by the prosecution. The evidence is strong and compelling to grant conviction", he said.
The judge sentenced Oliver Anidiobi to 4 years imprisonment on counts 1-14 without an option of fine; 4 years on counts 15-17 and 8 years on counts 28-32 without an option of fine. The sentences are to run concurrently.
The court further ruled that an estate valuer is to evaluate Anidiobi's properties at his village, Centenary City and Premier Layout, New Artisan, Enugu.
This will help determine their value so that they can be sold and the proceeds paid in restitution to OHHA Microfinance Bank.
New Bill Empowers SEC to Sanction Unregistered Investment Schemes
The Securities and Exchange Commission (SEC) would in the nearest future be able impose stiffer punishment on promoters of Ponzi schemes and other unregistered investment schemes, if changes to its laws are passed by the National Assembly.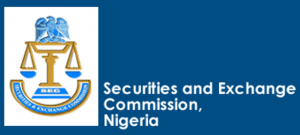 Under the proposed law, 'A bill to repeal the Investment and Securities Act 2007 and to enact the Investments and Securities Act, 2021' which passed the second reading at the floor of the House of Representatives yesterday, SEC will be empowered to address the challenges of Ponzi schemes.
Section 195 (1) of the Bill empowers SEC thus: "The Commission shall have the power to enter and seal up all prohibited schemes and shall obtain an Order of court to freeze and forfeit all assets of such schemes to the Federal Government of Nigeria.
"(2)The cost and expenses incurred under subsection (1) above shall be a first charge from the funds and properties of the illegal scheme including assets of its owners, promoters and or managers, whether acquired legitimately or otherwise. "(3) For the purposes of this Bill, "prohibited scheme" including those commonly known as a "Ponzi or Pyramid scheme" means: (a)  Any investment scheme that pays existing contributors with funds collected from new contributors to the scheme promising high returns with little or no risk: i) Whether or not the scheme limits the number of persons who may participate therein, either expressly or by the application of conditions affecting the eligibility of a person to enter into, or receive compensation under the scheme; or ii)  Whether the scheme is operated at a physical address or through the internet or other electronic means.
(b)  Any scheme where participants attempt to make money by recruiting new participants usually where: (i) the promoter promises a high return in a short period of time, and (ii)   no genuine product or service is actually sold; or(iii) the primary emphasis is on recruiting new participants
"(4)   The promoter(s) and operator(s) of any entity engaged in a prohibited scheme commits an offence and is liable upon conviction to imprisonment for a term of ten (10) years or a fine of N5,000,000 or both".
The proposed law also creates a framework for the treatment of unclaimed dividends under the regulatory purview of the Commission.
Section 83 (1) states: "Unclaimed Dividends of public companies under the regulatory purview of the Commission shall be treated as prescribed under the Rules and Regulations made pursuant to this Bill.
"(2) It shall be unlawful for any person to treat unclaimed dividend as described in subsection (1) of this section in a manner other than as prescribed under the rules and regulations made pursuant to this bill.
"(3) Any person who contravenes this section or the rules and regulations made pursuant to this Bill commits an offence and is liable upon conviction to a fine of not less than N10,000,000 or to imprisonment for a term not less than 5 years or to both such fine and imprisonment.
"(3) In lieu of prosecution, the Commission may sanction a person who violates the provisions of this section and the rules and regulations made thereunder to a penalty of not less than N10,000,000 and N50,000 per day for every day the violation continues".
FCMB's FastCash Offers N200,000 Support For School Fees
In a bid to help Nigerians deal with financial challenges and meet urgent needs without hassles, customers, and non-customers of First City Monument Bank Plc can now access a higher loan amount of up to N200,000 through FastCash – the bank's quick loan product.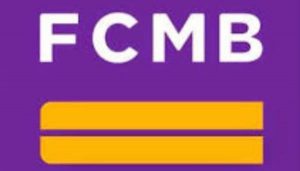 They also have the additional benefit to spread the loan repayment for up to three months.
This, the bank said in a statement, means that customers can now pay back lower amounts each month while accessing higher borrowings than before.
"FastCash is a personal instant loan product that is convenient, paperless, and available to existing customers and non-customers. It requires no collateral and is open to both salaried and non-salaried customers. Customers can conveniently access the loan through the FCMB New Mobile App or by simply dialling the bank's *329*11# USSD code via a registered mobile phone number. After a successful application, it takes less than five minutes to get credited.
"FastCash is like other innovative loan products from the bank, such as Salary Plus. The Salary Plus Loan is a consumer credit scheme available to salary account holders.
Through this scheme, qualified FCMB customers can access short or medium-term funding before salaries to meet urgent needs, such as school fees payment for their children. Existing customers on Salary Plus can also top up their loans when they require additional financial support, "the statement said.
Mr Shamsideen Fashola, Divisional Head, Personal Banking of FCMB, in the statement said: "We realise the financial challenges confronting our customers and indeed Nigerians at this critical period. As a caring and responsive bank, we are committed to giving them all the support required to overcome.
We have digitised the application process for many of our loans to make it more convenient for customers to get loans instantly. We expect to significantly impact the lives of our customers and Nigerians at large by giving them the financial support they need when it matters most."
FCMB explained that the decision to restructure its consumer loan products to be more flexible is in response to the economic challenges caused by the COVID-19 (coronavirus) pandemic, which has affected personal and household incomes and businesses in general.
Senate Passes Nigerian Airspace Management Agency Bill
The Senate on Wednesday passed the Nigerian Airspace Management Agency Bill 2022. The passage of the bill followed the consideration of a report by the Committee on Aviation.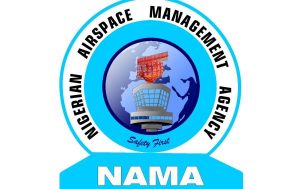 Chairman of the Committee, Senator Smart Adeyemi (Kogi West), in his presentation, said the bill seeks to repeal Nigerian Airspace Management Agency Act 2010 for the purposes of providing effective air navigation services in Nigeria.
He added that the NAMA bill is one of the six Aviation Executive Bills referred to the Committee by the Senate which are related to crucial matters of regulation, training, management, and safety of the Aviation Industry.
"The issues that surround the Bill are significant in ensuring safe air travels and are part of efforts at enhancing the health and profitability of the overarching aviation sector and public benefit", he said.
He observed that the Act establishing NAMA came into effect on May 26, 1999, and has been in operation for twenty-two years.
He said that the amendments to the NAMA Act 2010 are geared twists aligning the Agency to meet new operational requirements in the industry as stipulated by the International Civil Aviation Organisation.