COVID-19: CBN Dangles N100Bn for Homegrown Vaccine
Mr. Godwin Emefiele, governor of the Central Bank of Nigeria (CBN)  has announced that the apex bank is ready to support researchers, science-based institutions, and biotechnology firms with N100 billion grant in the quest for a homegrown vaccine to fight Corona Virus Disease in Nigeria.
The apex bank governor, who spoke at the commissioning of ThisDay Dome Testing, Treating, Tracing and Isolation Centre in Abuja, said the pandemic has had an unprecedented effect on the global economy, impacting all nations big and small.
According to him, so far, the Coalition Against COVID-19, (CACOVID) has raised over N27 billion to fund this initiative.
He said the donations received so far are being used to build well-equipped isolation centres across the 36 states of the federation.
"The ThisDay Dome Testing, Treating, Tracing and Isolation Centre being launched today, represents a part of the support being provided by the CACOVID alliance. So far, CACOVID has equipped and handed over isolation centres in Rivers, Enugu, Kwara, Ondo, and Borno.
"It is expected that other isolation centres will be handed over in the other states of the country including FCT, by May 23, 2020. As part of measures put in place to cushion the effect of the COVID-19, CACOVID has provided food items to poor and Indigents Nigerians", he said.
He said Nigeria's economy is exposed to triple shock following the spread of the disease.
"In Nigeria, our economy is exposed to triple. Shock in supply and demand and shock revenue. Permit me to say that we are currently faced with public health and economy crises of unprecedented proportion driven primarily, by a 55% drop in crude oil between January and May 2020.
"This unparalleled shock requires that the federal and the state government along with the private sector work together to address these challenges in order to preserve life and restore economic activities and reset the economy of our dear county.
"I which to acknowledge, however, that our ability to restore the growth of our economy is dependent on how we address our public health crises occasioned by the COVID 19.
"It is in the realization of this fact that the CBN recently launched a N100 billion Nara health care intervention fund. Practitioners in the pharmaceutical and health care sector will be able to access finance at a single-digit interest rate through these funds.
"Needless to say that if we wait for other countries to develop a vaccine, we will be the last to receive curative remedy for our teeming population.
"The CBN, today, challenges Nigerian scientist to go back into their laboratories and develop Nigeria homegrown vaccine. Once validated by the authorities, the CBN will step in and do the needful for the sake of 200m Nigerians now confronted by COVID 19", he said.
Also, speaking at the event, Mr. Boss Mustapha, secretary to the Government of the Federation said the facility being commissioned is 300-bed space which will be increased to 500-bed space and 54 gene testing facilities.
He also said from January 30th till date, there has been 4.2 million confirmed cases, 287, 000 fatalities and 1.5 million recovery globally.
According to him, in Africa, 62,000 confirmed cases have been recorded with 2,200 fatalities across 53 countries.
Dr. Osagie Ehanire, minister of health, who also spoke at the event said it takes all hands on deck to tackle the worst single public health emergency of our generation.
"The nature of this virus makes the identification and isolation of infected persons and their contacts a public health imperative and the importance cannot be over-emphasized" he said.
Labour Decries FIRS Takeover of Stamp Duty from NIPOST
Organised Labour in the nation's communications industry, has raised the alarm that Nigeria Postal Service, NIPOST, is at risk of losing no fewer than 15,000 workers into the unemployment market over the alleged recent takeover of its primary duty to produce and issue stamp by the Federal Inland Revenue Services, FIRS.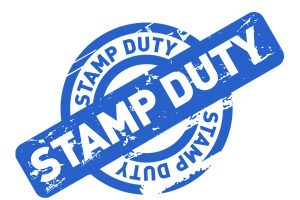 Senior Staff Association of Statutory Corporations and Government Owned Companies, SSASCGOC, who raised the alarm in Abuja, issued a 21-day strike notice to the Federal Government to put things right or members would down tools and begin a nationwide strike.
At a briefing, Ayo Olorunfemi, General Secretary of SSASCGOC, said: "The FIRS on June 30, against any known law, produced and launched its owned brand of an adhesive stamp, thereby hijacking and taking over the function of NIPOST.
"It is illegal for FIRS to produce and issue stamps to denote duties when it can be procured from NIPOST. If this is allowed to go on, due to the usurpation of the main duty of NIPOST, it will lead to about 15,000 job loss.
"As a union, we will not accept this as there is no known law that gave empowers FIRS to produce stamps. Everybody knows the situation in the country today.
"I insist, NIPOST will lose nothing less than 15,000 workers and when you look at that, the multiplier effect on the economy and the saturation of the unemployment market, you will know that it will be a catastrophe waiting to happen and we have said we will not allow that to happen.
"To this end, we are calling on the Federal Government to facilitate an urgent meeting between NIPOST, FIRS, SSASCGOC and other stakeholders in order to arrive at an amicable resolution.
"Failure to do this within 21 days from Thursday, July 9, the Union shall have no other option than to direct all its members in NIPOST to withdraw their services.
"It is very painful that while other nations are protecting and developing their postal services and making maximum use of the services for advancement, Nigeria is busy doing things that will kill its own.
"It should be noted that both NIPOST and Federal Inland Revenue Services are Statutory Corporations for which this Union has Jurisdiction to organise their staff.
"Therefore, our position must always be balanced according to the laws of the land. That is why we are insisting that both organisations must develop a synergy that will enhance higher productivity in the area of stamp matter.
"We recognise the power conferred on FIRS to collect stamp duties just as that of the NIPOST power to produce and issue stamps. These must be acknowledged and recognised in implementing the Finance Act.
"It should be noted that stamp is a product of NIPOST as given to it by law. The Finance Act did not give any power to FIRS to produce stamps. In other words, to utilize stamp for duties FIRS must get it from NIPOST.
"As we speak many Nigerians have stopped purchasing adhesive stamps from NIPOST. This, if not challenged and nip in the bud, will ultimately lead to the collapse of NIPOST and the staff will have to lose their jobs. We will not allow this to happen."
Adenuga, Others Named in Global List of People Helping World Battle COVID-19
At a time when a few Nigerians are gaining notoriety for involving themselves in some ignoble acts around the world, another set of people from the country are being honoured for their contribution to the fight against COVID-19.
The outbreak of Coronavirus saw an outpouring of generosity and earnest desire to help others around the world and Nigerians were not left out in the gesture.
While some contributed money and material resources to help the government tackle the rising cases of COVID-19, others were at the forefront of the pandemic offering their expertise and helping people navigate the devastating situation.
In recognition of these sacrifices, the recently released Neusroom 100 which highlighted 100 people, organizations, countries, and things helping the world conquer COVID-19, featured nine Nigerians among the 40 individuals that were honoured in the list
Among the list was the late founder of Elizabeth R events, Ibidunni Ighodalo; Africa's richest person and chairman of Dangote Group, Aliko Dangote; the governor of Lagos state, Babajide Sanwo-Olu; the chairman of BUA Group, Abdul-Samad Rabiu; the Director-General of the Nigeria Centre for Disease Control (NCDC), Dr. Chikwe Ihekweazu; and social entrepreneur and founder of LifeBank, Temie Giwa-Tubosun.
Others include the chairman of UBA Group and founder of Heirs Holding, Tony O. Elumelu; the founder and chairman of Globacom, Mike Adenuga; and the founder of the first air ambulance service in West Africa — Flying Doctors Nigeria, Dr. Ola Orekunrin-Brown.
These individuals played important roles, alongside many others in ensuring that Africa's most populous country does not slip into a devastating COVID-19 outbreak. Through their donations, expertise, and leadership, the spread of the Coronavirus in this part of the world was reduced to the barest minimum.
According to Femi Falodun, ceo, ID Africa, "the Neusroom 100 project was created as a celebration of hope, and an acknowledgement of humanity's collective will to survive."
He added that it "highlights the sacrifices and contributions of women, men, organizations, nations and even things – products of humanity's creativity that are helping the world win in this long fight against COVID-19."
The list also recognized some organizations in Nigeria, including the NCDC, MTN, MultiChoice, UBA, Reckitt Benckiser, CACOVID, and GTBank.
The pandemic which caught the world unawares persists to date. At the beginning of the year when it all began, nobody knew it was going to subdue or change the world as we know it. But in just a few months, almost all parts of the world have been affected, sparking a global lockdown. To arrest the situation, social and business activities were restricted, schools were shut down, international flights were suspended and many people have been thrown into despair and economic hardship.
Halfway into the year, the momentum of the deadly pandemic is slowly coming under control, and it's all thanks to those who have been working hard, day and night, pouring in their resources and expertise to make things better.
Coca-Cola Partners African Cleanup Initiative for Community Recycling Project
Economies around the world are fighting the effects of the COVID-19 pandemic, not least in Nigeria, which has since tackled its own fiscal challenges.
In addition to this growing concern, the implementation of a statewide lockdown across some Nigerian states in April, further impacted overall economic activities across sectors, culminating in the loss of employment for some and closure of several small businesses.
For communities that are home to indigent populations in Nigeria, these effects were also felt as rural artisanry remains the predominant vocation in such areas. To support such communities during these critical times,
The Coca-Cola Foundation through its local implementing partner, African Cleanup Initiative (ACI), kicked off its flagship "RecyclesPay COVID-19 Support" project which seeks to assist low-income families by encouraging recycling practices within such communities.
Through this project, families are encouraged to donate their plastic bottles and are provided tokens in the form of double the amount originally paid for these recyclables per kilogram.
The RecyclesPay program, originally launched in 2019, allowed parents to cover a portion of their children's school fees at some selected primary schools, by donating PET bottles which are subsequently handed over to ACI for onward recycling.
These recovered PET bottles are handed over to recycling companies and the proceeds channeled into RecyclesPay "Plastic-For-Tuition" project with the goal of paying the tuition fees of over 2000 vulnerable students who cannot afford it.
Presently, the program is lending a much-needed hand to communities around Lagos through its COVID-19 support program themed "Double-Double". This is done by rewarding residents who donate plastic waste with 40 Naira per kilogram of recyclables as against the initial standard of 20 Naira.
The Double-Double program which kicked off on July 2nd at Ijora-Oloye community in the Apapa area of Lagos State, is set to be rolled out in the coming weeks to three other communities across Lagos namely Sango, Epe and Ajegunle communities.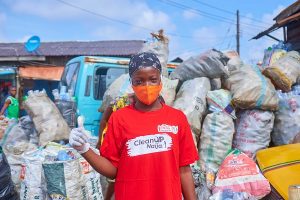 Organised at the Ijora-Oloye Community Development Association Hall and widely attended by residents, the program saw several beneficiaries emerge with attendees receiving face masks as part of the program's support.
Mrs. Muniratu Raimi, one of several beneficiaries remarked, "I have been gathering these PET bottles for over a year and was hoping to pay my house rent from the proceeds.
"With the 9570 Naira I received from donating 239.2 kg of PET bottles, I no longer have to worry about shelter for my children".
Present at the event, Alexander Akhigbe, Founder of African Cleanup Initiative explained, "This program was organised to show our support to communities that have been hard hit by the COVID-19 pandemic while promoting better recycling habits in these areas. We are grateful for the support of The Coca-Cola Foundation to help uplift more families".
Speaking on the initiative, Nwamaka Onyemelukwe, Public Affairs, Communications & Sustainability Manager, Coca-Cola Nigeria Limited, applauded the program saying, "The global pandemic has affected countless communities across Nigeria. With programs like this, our goal is to support as many people as possible while also fostering a world without waste.
"We are proud to be associated with the African Cleanup Initiative as we educate more families to adopt proper recycling practices".
Through The Coca-Cola Foundation, the African Cleanup Initiative has pioneered two recycling projects – RecyclesPay and Clean-Up Naija, both of which are addressing the recycling challenges in rural communities.