COVID-19: FG Launches Man-haunt for Purveyors of Fake News
Federal government, yesterday, said it has launched an investigation into the origin of some fake news reports which have been distracting it from the onslaught against the Novel Coronavirus.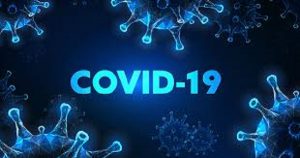 Mr Boss Mustapha, chairman, Presidential Taskforce (PTF) on COVID-19 and secretary to the Government of the Federation said; "The PTF continues to work with other sectors of government managing the economic, security and other aspects of the national response. Early this week the Inspector general was here to brief on the readiness of his men. We wish to reassure Nigerians that the entire security apparatus of the nation is awake and alive to protect you. In return, we appeal further that you should please remain law-abiding and obey the orders and other guidelines.
"I want to use this opportunity to emphatically warn all purveyors of fake news capable of misleading the public and causing distraction in our collective effort to fight this war. The objective of the restriction orders is to save the lives of Nigerians from the pandemic and not to cause pains. The Police and other services have launched investigations into the various reports and the Presidential Task Force shall update you when it is concluded", he stated.
According to him, the Federal Government is working to expand the beneficiaries of its palliatives, adding that the Taskforce would soon be in Kano state to evaluate its level of preparedness and offer guidance to the state authorities on how to manage the Covid-19 situation.
"The PTF has been receiving feedback from the public on the challenges and efforts are being intensified to make the palliatives approved by government reach you with ease. This delivery is being done in close collaboration with the State authorities.
Similarly, arrangements to finalise modalities for the expansion of the palliatives are in top gear. I use this opportunity to thank all public-spirited persons and corporate bodies that have voluntarily provided food and other palliatives to the poor, the vulnerable, the sick and the aged. "As you are aware, so many Nigerians are clamoring to return home.
While we are finalizing arrangements for their evacuation, isolation and testing, I am pleased to inform you that the PTF has developed the Protocol on Points of Entry that will address this development going forward. Details will be unveiled subsequently.
"Recent data released by the NCDC has shown a rise in the number of cases in Kano. The state Government has in response to the development imposed a lockdown and curfew in the state. The PTF will visit the state to evaluate the state of readiness and to guide the authorities in the management of the situation", he added.
On his part, Dr Osagie Ehanire, minister of Health, said the recent marked increase in the number of new COVID-19 cases is "likely due to scaled-up implementation of our new case-finding strategy, as well as the result of rising community transmission".
According to him, "with house-to-house and cluster testing, and using the revised criteria for sample collection, yield has increased. More people with COVID-19 are being detected and transferred to treatment centres. There will still be more social mobilization for community testing at grassroots level and Isolation of positive cases. We shall ensure the right message is disseminated to control ongoing transmission".
He also urged Nigerians not to give in to fake news, urging peddlers of same to desist from such act.
"In the interest of the general public, the Ministry of Health, through Nigeria Centre for Disease Control reserves the right to investigate suspected cases of COVID-19, who are not complying with advisory. In addition, I also urge citizens not to pay attention to rumours and sensationalism, just as I advise purveyors of fake news, to desist from spreading fake news or misinformation that cause fear and panic".
FG Bans Emirates Airlines from Operating in Nigeria
Federal Government has included Emirates Airlines in the list of airlines not allowed to operate in Nigeria.

This is part of measures to curb the spread of COVID-19 in the country.
Hadi Sirika, minister of Aviation, confirmed this via his Twitter handle on Friday.
According to Sirika, the decision was taken following a meeting between the Presidential Task Force (PTF) and European Unions (EU).
The ban would take effect from Monday, September 21, 2020.
"The PTF sub-committee met today with EU Ambassadors to discuss Lufthansa, Air France/KLM ban.
"The meeting progressed well. Emirates Airlines's situation was reviewed and they are consequently included in the list of those not approved, with effect from Monday the 21st September 2020," Sirika tweeted.
Facebook to Open Office in Lagos
As part of its continued commitment and on-going investment in Africa, Facebook announced it will be opening an office in Lagos, Nigeria – its second office on the African continent.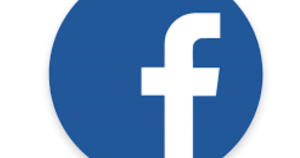 Aimed at supporting the entire Sub-Saharan Africa region, the office is expected to become operational in H2 2021 and will be the first on the continent to house a team of expert engineers building for the future of Africa and beyond.
Facebook's office will be home to various teams servicing the continent from across the business, including Sales, Partnerships, Policy, Communications as well as Engineers.
Commenting, Ime Archibong, Facebook's Head of New Product Experimentation said: "The opening of our new office in Lagos, Nigeria presents new and exciting opportunities in digital innovations to be developed from the continent and taken to the rest of the world.
"All across Africa we're seeing immense talent in the tech ecosystem, and I'm proud that with the upcoming opening of our new office, we'll be building products for the future of Africa, and the rest of the world, with Africans at the helm. We look forward to contributing further to the African tech ecosystem."
The investment of the new Facebook office follows the 2018 opening of NG_Hub, its first flagship community hub space in Africa in partnership with CcHub, and the 2019 opening of a Small Business Group (SBG) Operations Centre in Lagos, in partnership with Teleperformance.
Providing outsourced support to all English-speaking advertisers across Sub-Saharan Africa, the SBG office supports Small Medium Businesses (SMBs) through its Advocacy, Community & Education (ACE) programme, as well as its Marketing Expert sales programmes – all aimed at enabling SMBs to accelerate the growth and development of their businesses.
"Our new office in Nigeria presents an important milestone which further reinforces our ongoing commitment to the region", commented Kojo Boakye, Facebook's Director of Public Policy, Africa. "Our mission in Africa is no different to elsewhere in the world – to build community and bring the world closer together, and I'm excited about the possibilities that this will create, not just in Nigeria, but across Africa."
Since the opening of its first office in 2015, Facebook has made a number of investments across the continent, aimed at supporting and growing the tech ecosystem, expanding and providing reliable connectivity infrastructures and helping businesses to grow locally, regionally and globally.
This includes the recent rollout of its SMB Grants programme in Nigeria and South Africa, aimed at supporting over 900 businesses by providing a combination of cash and ad credits to help small businesses as they rebuild from COVID.
The development of 2Africa, the world's largest subsea cable project that will deliver much needed internet capacity and reliability across large parts of Africa, as well as its ongoing training programmes across the continent which support various communities including students, SMBs, digital creatives, female entrepreneurs, start-up's and developers.
Nunu Ntshingila, Regional Director, Facebook Africa, said: "We're delighted to be announcing our new office in Nigeria. Five years on from opening our first office on the continent in Johannesburg, South Africa, we're continuing to invest in and support local talent, as well as the various communities that use our platforms.
"The office in Lagos will also be key in helping to expand how we service our clients across the continent."
Victor Osimhen Set Make His Debut For Napoli As Lampard Up Against Familiar Foes
Football fans will enjoy another great weekend of football action as the new football season in Europe continues this weekend on DStv and GOtv.
The pick of Premier League matches this weekend is the meeting of Chelsea and Liverpool at Stamford Bridge on Sunday 20 September, which will air live at 4:30pm on SS Premier League.
The Reds completed a league 'double' over the Blues last season, with the teams' most recent meeting a 5-3 win for the Merseyside club in July.
Liverpool supporters have been concerned at their club's relative lack of action in the transfer market (certainly compared to Chelsea, who have recruited heavily and brought in world-class talent such as Moroccan attacking midfielder Hakim Ziyech, for example), but manager Jurgen Klopp insists he prefers working with a smaller group of players.
Elsewhere, Manchester United will open their campaign with a clash at home to Crystal Palace in the early-evening kick-off on Saturday 19 September, on SS Premier League at 5:30pm.
It will be the first chance for new Red Devils signing Donny van de Beek to have a taste of competitive English football.
Also on Saturday, Everton will face West Bromwich Albion at 12:20pm while Leeds United will face Fulham at 3pm with the day closing off with Arsenal vs West Ham United at 8pm, all on SS Premier League.
The Premier League matches for the weekend will continue on Sunday 20 September with Southampton vs Tottenham Hotspur at 12pm, Newcastle United vs Brighton & Hove Albion at 2pm and Leicester City vs Burnley at 7pm, all live on SS Premier League. On Monday 21 September, Aston Vila vs Sheffield United will air at 6pm and Wolverhampton Wanderers v Manchester City at 8:15pm both live on SS Premier League.
This weekend's La Liga sees the return to action for champions Real Madrid, who open the defence of their title with a match away to Real Sociedad at Sam Sebastian on the evening of Sunday 20 September showing live on SS La Liga, SS GOtv La Liga and SS GOtv Football at 8:00pm.
La Liga is packed this weekend with other exciting matches airing live on SS La Liga and SS GOtv La Liga. Getafe vs Osasuna will air at 8pm on Friday 18 September, while Villarreal v Eibar at 3pm and Celta Vigo vs Valencia at 8pm will both air on Saturday 19 September.
On Sunday 29 September, Huesca will clash with Cadiz at 3pm and Granada will face Deportivo Alaves at 5:30pm. GOtv will crown the weekend matches with Real Betis vs Real Valladolid at 8pm on Monday 21 September
The headline match from Italy's topflight this weekend sees champions Juventus open the defence of their title with a match at home to Sampdoria in the late kick-off on Sunday 20 September at 7:45pm on SS Football, SS Variety 3 and SS GOtv Select 1.
All eyes will be on new manager, Andrea Pirlo, who replaced Maurizio Sarri at the head of the Bianconeri in the off season.
Another key game this weekend will give Nigerian striker Victor Osimhen the chance to make his competitive debut for Napoli when they face Parma on Sunday afternoon, having joined the club for a huge fee from Lille a few weeks back. This will air at 11:30am live on SS Football, SS Variety 3, SS GOtv Select 1 and SS GOtv Football.
SuperSport remains the only platform to get English commentary from the legendary La Liga.
Don't miss the 2020-21 football season on SuperSport on DStv and GOtv. Visit www.dstvafrica.com and www.gotvafrica.com to subscribe or upgrade and join in on the excitement. While you're on the move, you can stream matches on DStv Now.