COVID-19:  FTAN Warns that 2.5m Nigerians May Lose Jobs
Federation of Tourism Associations of Nigeria (FTAN) has said that nearly 2.5 million Nigerians risk losing their jobs if the Federal Government fails to intervene.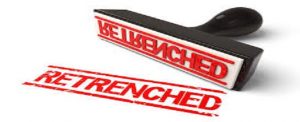 There are rising concerns that many staff in the Tourism industry and several sectors risk losing their sources of livelihood due to lockdowns and travel restrictions caused by the Coronavirus pandemic.
Companies and businesses are hard hit, having to incur financial losses.
This has led to large scale salary reductions, job losses and corporate bankruptcies.
The Federation of Tourism Associations of Nigeria  is the umbrella body of tourism operators. It is greatly concerned by this and is now seeking Government's intervention.
The group fears that over 2.5 million Nigerians in the Tourism sector ,risk losing their jobs if a quick fix is not made.
They appeal to the government through the Economic Sustainability Committee and the Central Bank of Nigeria to be included in the proposed post Covid 19 intervention funds.
The group requests that a sum of N150billion be provided for its members in the Hospitality and tourism industry.
It suggests that the solicited intervention funds be multifaceted to include low interest loans,import duty waviers,  Tax reliefs as well as Financial grants to support Micro small and medium Enterprises in the tourism industry.
CCMON Cries Out, Says Patronage of Foreign PCs Is Sabotage against Nigeria
Indigenous computer makers under the aegis Certified Computer Manufacturers of Nigeria (CCMON) has said that the continuous patronage of foreign made Personal Computers is sabotage against Nigeria.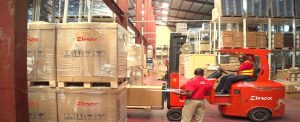 The computer manufacturers, at the weekend, also expressed concern about what they called none implementation of the federal government's local content policies.
Engr. Mrs. Adenike Abudu, president, CCMON in a virtual press conference said that government was not effectively monitoring the implementation of her policy directives on local content in public procurement.
Recall that the Nigeria's local content policy directs all Ministries, Departments and Agencies (MDAs) of government to patronize made in Nigeria computers as a priority choice.
But all the five Original Equipment Manufacturers (OEMs) in Nigeria certified by National Information Technology Development Agency (NITDA)  have been crying of non-patronage from the MDAs
Foreign brands of PCs are continuously and publicly been embraced to the detriment of local companies, she said.
Abudu, said the continued disregard of the presidential Executive Order 3 and Executive Order 5 in preference for foreign brands was stifling and killing local capacity and growth.
This, she said, is a development that may, if not checked immediately, lead to the extinction of the local OEMS with the attendant loss of jobs and capital flight that will otherwise have been retained in the country for growth and development.
Vodacom Nigeria Appoints Chime as New MD
The board of Vodacom Business Africa (Nigeria) Limited, a wholly-owned subsidiary of the Vodacom Group has appointed Mr Valentine Chime, as the new managing director for its operations.
A statement signed on Monday by Mrs Onyinye Ago, Senior Account Executive, said Chime joins the Company from Aruwa Capital, a private equity company investing across West Africa.
Ago stated that Chime would drive the Company's vision of becoming Africa's leading cloud and digital service provider.
She quoted Chime in the statement as saying "Vodacom Business Africa (Nigeria) Limited is well-known and very respected in the industry, and I look forward to taking up this mission.
"Covid-19 has accelerated digital transformation, and we are perfectly positioned to deliver intelligent connectivity through seamless delivery of cloud and digital services and technologies to our clients.
"We are about simpler, seamless solutions; I look forward to building on this and growing the business."
Ago said that Chime had earlier held various C-suite positions in a number of portfolio companies in different sectors.
Atlas Petroleum Resumes Development of OML109 in Nigeria
Over the weekend, Atlas Petroleum International has resumed work over activities and well interventions on OML 109 in Nigeria in order to enhance production from the Ejulebe marginal field.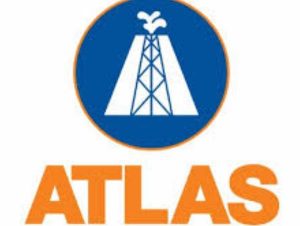 Awarded to Atlas Petroleum International in 1991, the block entered into production through the development of the Ejubele discovery in September 1998.
OML 109 comprises 14 identified and mapped prospects and leads, and an un-risked resource potential in excess of 500 million barrels of oil equivalent.
Its low cost operating environment in shallow water and proximity to existing oil and gas infrastructure such as the Escravos Terminal make it one of the most attractive assets in the Niger Delta, with significant untapped and under-explored hydrocarbons potential.
"The renewed development of OML109 will bring a boost to local content development in Nigeria, and support the industry's recovery following the Covid-19 crisis.
As Nigeria multiplies efforts to build domestic capacity and develop the Nigerian content, we intend to live up to expectations as one of the country's major indigenous player", declared Prince Arthur Eze, Executive Chairman or Atlas Oranto.
"We expect the ongoing wells interventions on OML 109 to deliver quick wins on the recovery and enhancement of production from the field, and express our thanks to the Department of Petroleum Resources for facilitating all permits," he concluded.
Atlas Petroleum International and Oranto Petroleum represent one of Africa's largest Nigerian and privately-held exploration and production group. The companies currently have an extensive footprint across the African continent, holding 22 oil and gas licenses in 12 jurisdictions.