Covid-19: Huawei ICT Academy Hosts Online Training for Students in Nigeria
Huawei Technologies has not relented on its efforts to ensure Nigerian students registered under its authorized information and network academy are trained in core ICT skills in the face of the Covid19 pandemic.
The company moved its classes online, engaging hundreds of students across the country on their computer screens from the comfort of their homes.
The Huawei Authorized Information and Network Academy (HAINA) in collaboration with more than 70 universities in Nigeria was established to train students for free in the latest internationally relevant ICT skills in subjects such as Networks, Cloud Computing and Big Data. As at today, over 10,000 Nigerian students have benefitted.
In an exclusive interview with some of the teachers and students, we got insights into the structure of the Huawei ICT Academy online training program and its impact.
The Head of IT Technical Support Unit, Kastina State Institute of Technology and Management, Mr. Lawal Ahmad Alassan, who is also a Huawei Academy Instructor in Routing, Switching, Storage and Security said his first batch of online classes held from the 10th till the 15th of May 2020 and he had between 75 to 50 students from different educational institutions from all over Nigeria.
He said classes were split into 2 classes of 40 each. The training was structured for 3 hours daily with breaks in between. The entire course was broken down into 4-5 topics daily.
Speaking about his experience teaching the students online, he said "It was a wonderful experience coming from a virtual classroom organised by Huawei.
"The students were so overwhelmed and as we speak now we have over 250 students waiting to be trained and still making enquiries and application for training.
"To some of the students it was a new experience and they never thought they could achieve such training process while staying at home."
Excited about the regular participation of the students, he said "the online training has made instructors and the students bother less about the lockdown because we have been made to acquire knowledge through Huawei's training platform in the most incredible manner. With these trainings, the ICT industry in Nigeria would grow faster."
"If our education sector could include virtual classes in our educational platform, it will go a long way in solving most of our educational challenges in Nigeria.
"On behalf of the students and myself and co-instructors, Huawei has made the stay at home caused by the covid-19 a blessing in disguise." Mr. Lawal recommended.
Augustine, another Huawei Academy Instructor from the University of Port Harcourt, who teaches on Programming, Algorithms, Data Structures and Artificial Intelligence said he also held his classes from the 10th till the 15th of May 2020 with over 100 students from various location in Nigeria (Port Harcourt, Abuja, Lagos, Enugu, Niger, Anambra, Delta, etc.) According to him, "the experience was very refreshing and the students were very eager to learn."
"The student's participation was encouraging as most of them were always early to join the meeting.
"They also participated during the practical sessions. The contents of the entire content of the Routing and Switching curriculum were cover with focus on key topics," he added.
Speaking on the impact of the training on the students, Augustine said "the training would be very beneficial to the students and the society at large as it not only provides them with the needed experience to boost their career but also a source of inspiration to spawn new ideas in network development on creativity."
A student participant, Ngei Mkpuru-mpio, said "The HCIA training was insightful and detailed though in a short time. It forms a foundation for my Huawei 5G career pursuit."
Another student participant, Akpunonu Chidozie Joseph, said "Networking is one of my favourite courses and HCIA R&S has enlighten me more about IT and E-LEARNING, showing that everything is still possible without classroom despite the challenges of network and other things. It has added to my skill base and also enriched my CV."
Let's hear from this student participants too, Erewari Eke: "my learning experience in the HCIA Routing and switching class was educative and I was able to understand what the lecturer explained better than the actual written explanation in the pdf.
"I learnt how to navigate and manage Huawei products through the virtual routing platform, built efficient data switching environments through the management of switching products and manipulation of link layer protocols, I understood the principles of routing and configure RIP/OSPF routing protocols and many more. As a Computer Scientist, It will help me a lot as I progress in real life networking. Thanks a lot."
Elele Gideon, a student participant said "I am so happy to have benefitted from these Huawei virtual classroom happening across the country. I learnt a lot on subjects such as IP Address, subnetting, Enterprise Network Design and Implementation.
"The program was resourceful and helped my understanding of technology irrespective of the duration. I look forward to more trainings like this. So grateful to Huawei for organizing this"
According to Kenneth Igwe, Huawei Channel Training Manager (ICT Talent Ecosystem Development) in Nigeria, "although we live in difficult time with the Covid19, Huawei will not relent in making knowledge available to students across the nation.
"Huawei plans to get 2000 Nigerian students certified in core technology courses during this pandemic period, through the online training and certification."
"Through the online home training, our partners in the Academia are staying safe, and also improving students' knowledge capacity."
ITREALMS 2020 Webinar Series: Adebayo to Demystify 5G v COVID-19
Engr. Gbenga Adebayo, chairman, Association of Licensed Telecommunications Operators of Nigeria (ALTON) has been confirmed as another speaker at the forthcoming ITREALMS Webinar as part of the 2020 Digital Rights series.
Hosted by the multiple international award-winning medium, ITREALMSOnline, on Saturday, June 6, 2020 by 11am, the event would be centred on the theme:"Role of IP in 5G v COVID-19 Debate."
Disclosing this, Remmy Nweke, editor-in-Chief of ITREALMS, said that the webinar being hosted to commemorate the World IPv6 Day, 2020 is part of their continuous education under its digital rights series.
Engr. Adebayo, he said, is not new to the telecommunications industry and will bring his experiences to bear in demystifying the relationship of the Fifth Generation (5G) and Coronavirus also known as COVID-19.
Adebayo, he disclosed would be speaking on"ALTON: 5G v COVID-19" subtheme, at the Zoom Webinar scheduled for Saturday, June 6, by 11am Nigeria time, with meeting identification as748 9663 7846 and password: 3ggKaz.
Engr. Adebayo, is a pioneer member of ALTON and currently the chairman of CNSL with over 20years' in the Information and Communication Technology (ICT) sector in the country.
ITREALMS recalls that a collaborating organization, DigitalSENSE Africa, has been leading this forte under the aegis of the Nigeria IPv6 Roundtable in commemoration of the World Internet Protocol Version Six (IPv6) Day, every June 6; to promote the adoption of IPv6 for the products and services as well as create awareness, especially in Nigeria.
Nweke equally noted that ITREALMS collaboration with DigitalSENSE Africa on this series is deliberate consider it has been an Internet Corporation for Assigned Names and Numbers (ICANN) accredited At-Large Structure (ALS), which brought IPv6 awareness to Nigeria since 2011.
This year's virtual event, he said, thus, is to sustain the awareness creation around the IPv6 evolution despite the Coronavirus or COVID-19 pandemic, which course was occasioned by the depletion of the Internet Protocol version Four (IPv4), over eight years ago.
Smartphone Shipments to Plunge by 11.9% in 2020 Fueled by Ongoing COVID-19 Challenges- IDC Reports
The worldwide smartphone market is forecast to decline 11.9% year over year in 2020 with shipments totaling 1.2 billion units, according to the International Data Corporation (IDC) Worldwide Quarterly Mobile Phone Tracker.
The forecast follows the largest year-over-year decline in history in the first quarter of 2020 (1Q20).
Smartphone shipments are now expected to decline 18.2% in the first half of the year as the macroeconomic impact of the COVID-19 pandemic continues to affect consumer spending.
Global smartphone shipments are not expected to return to growth until the first quarter of 2021 (1Q21).
Sangeetika Srivastava, senior research analyst with IDC's Worldwide Mobile Device Trackers said, "What started as a supply-side crisis has evolved into a global demand-side problem.
"Nationwide lockdowns and rising unemployment have reduced consumer confidence and reprioritized spending towards essential goods, directly impacting the uptake of smartphones in the short term.
"On the brighter side, 5G is expected to be a catalyst throughout the forecast period, which will play a vital role in worldwide smartphone market recovery in 2021."
From a geographic standpoint, the Chinese economy will continue to be impacted by COVID-19, however signs of improvement are showing as lockdowns and supply chain disruptions have begun to ease a bit.
For the most part, factories have resumed operations and the market has opened with some travel and logistical restrictions, leading IDC to believe the China domestic market will only see a single digit decline in 2020.
In contrast, Europe has been hit hard by COVID-19, especially in severely impacted countries like Italy and Spain, which will cause a double-digit decline in the region this year.
Nonetheless, IDC expects the top vendors in the region to maintain their market shares driven by rotating strategies such as higher flagship launches and forming stronger ecommerce footprints.
Ryan Reith, program vice president with IDC's Worldwide Mobile Device Trackers, said "China's recovery has been impressive to say the least, especially given the initial impact of COVID-19 on the country,"
"There's no question that challenges lie ahead for the smartphone industry and we believe the economic downturn is going to cause some fluctuation in the vendor and price-tier landscape.
"The surge in consumer spending around devices that are less mobile than smartphones (PCs, monitors, video game consoles, etc.) will undoubtedly take a share of the consumer wallet that would have been put towards smartphone upgrades and 5G.
"We believe this will result in even more aggressively priced 5G smartphones than expected prior to the pandemic.
"This could result in some share wins for the vendors that position their portfolios to capitalize on this change."
FG Declares Telecommunications Facilities Critical Infrastructure
Dr Isa Ali Ibrahim Pantami, minister of Communications and Digital Economy, has directed Mobile Network Operators (MNOs) to submit a comprehensive list of their facility locations all over the country as federal government approves security for telecommunications infrastructure to protect them from vandalism and theft.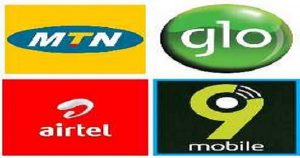 Pantami, in a statement, Tuesday said, the Nigerian telecommunications industry depends on a number of infrastructure that play a critical role in the smooth delivery of telecoms services.
"These are part of Critical National Infrastructure (CNI) because of the important role they play, in ensuring security and in the delivery of other essential services.
"The ongoing Covid-19 pandemic has led to a massive migration to digital platforms and has increased the level of importance of Critical National Infrastructure to the sustenance of our economy and the security of the nation.
"President Muhammadu Buhari, has approved and also directed that necessary physical protective measures be emplaced to safeguard telecommunications infrastructure deployed across the country," he stated.
The minister noted that this will address the challenge of vandalism of Critical National Infrastructure.  It will also go a long way in supporting the implementation of the National Broadband Plan (2020-2025). He thanked president Buhari, for the timely approval.
The statement signed by Uwa Suleiman, his spokesperson, stated that, the Office of the National Security Adviser (ONSA), Defence Headquarters (DHQ), Nigeria Police Force (NPF), Department of State Security Services (DSS) and the Nigeria Security and Civil Defence Corps (NSCDC) have been notified of Mr President's directive.
"We are also working towards the reinforcement of these directives through appropriate regulatory instruments," he said.
The minister commends the security institutions for their commitment so far.
He stated that implementation of the National Broadband Plan (NBP) and the implementation of the National Digital Economy Policy and Strategy unveiled by the President have repositioned the ICT sector.