COVID-19: MTN Foundation Donates Medical Equipment to Police Hospital
MTN Foundation has donated medical equipment to facilitate the delivery of quality health care at the Nigerian Police Hospital, Ikoyi.
The donation comprising of three patient vital sign monitors, two cardiotocography machines, two radiant warmers and one 1.5HP split unit air conditioner, is part of the Foundation's outreach focused at providing medical support to the health sector in Nigeria.
Speaking on the donation, Odunayo Sanya, acting executive secretary, MTN Foundation, said, "We are stronger together, now more than ever. A dose of good every day is all we need to reassure one another that we can survive trying times.
"The Nigerian Police Force Hospital Ikoyi is in our community and we hope that through this support, they have been enabled to offer improved medical services to their clients.
Receiving the donations on behalf of the Nigerian Police Hospital, ACP Abiodun Sobowale, thanked the Foundation for the gesture:
"We are grateful to MTN for the donation. The organization has always been an enabler of the Nigerian Police.
"We appreciate this gesture and will ensure that these equipment are maximized for the patients that trust us with their health."
The Foundation recently donated 70,000 pieces of essential personal protective equipment to the Nigeria Centre for Disease Control (NCDC) as part of the various interventions under the Yello Hope Package of MTN Nigeria.
NCC Worries as Labourers Cut Telcos Services over Arrears of Wages
Telecommunications infrastructure, including fibre optic cables, belonging to MTN, Airtel and other telecoms operators in parts of the North East have been damaged by aggrieved labourers who were allegedly denied wages after working for some unidentified persons, who had engaged them.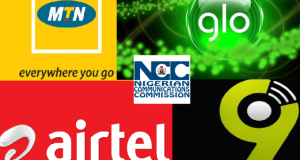 As a result, some cities in the North East, including Maiduguri in Borno State and Damaturu in Yobe State have been cut off from telecommunications services.
The Nigerian Communications Commission (NCC) expressed shock over the development on Monday.
Prof. Umar Danbatta, executive vice chairman of the NCC, expressed the Commission's concern over the development while speaking at a Stakeholders Consultative Forum on Implementation of the National Broadband Policy 2020-2025 in Abuja.
According to the NCC boss, information available to the Commission indicated that the fibre infrastructure was initially damaged on Friday, but were cut again on Monday.
The development disrupted mobile telecommunications services in the North East.
Danbatta, who spoke in response to concerns raised by representatives of MTN and Airtel, said: "We are aware of the cut of fibre infrastructures in the North East last Friday.
"We took up the matter immediately, but reports reaching me right now indicates that some labourers are responsible.
"And that they have cut it again as of today (Monday)."
The NCC expressed hope that the Borno State Government and Office of the National Security Adviser would intervene to address the problem.
NITDA Cautions Nigerians to Stay Safe Online
Due to the growing rate of dependence on technology and the increasing rate of cyber-attacks, the National Information Technology Development Agency (NITDA) organised a national Cyber security Awareness Virtual Summit 2020 with the theme 'Cyber-Aware Citizenry: A Foundation of The Digital Economy', ' to empower all Nigerians on how to stay safe and more secure online.
Mallam Kashifu Inuwa Abdullahi, director general, NITDA while delivering his welcome address cautions Nigerians to stay safe online.
He said, "If we connect to the internet we have the responsibility to protect it which is why the objective of the summit is to empower Nigerians to own their role in protecting their own part of cyberspace".
"If we all do our part, implementing stronger security practices, raising community awareness, educating vulnerable ones, or training employees our interconnected world will be safer and more resilient for all of us", said the DG.
Mallam Abdullahi revealed that, "It is part of the Agency's unprecedented effort to promote safe online behaviour and practices because more and more Nigerians are using new technologies and spending more time online.
"Our growing dependence on technology, coupled with the increasing threat of cyber attacks, demands greater security in our online world.
"We are sharing simple, easy-to-understand resources and tips to help you ensure your safety and security online.
"The campaign involves sharing resources to help you with the skills you need to make more informed decisions when using the Internet, he added.
"Cybercriminal activities are counterproductive to our efforts to create national economic prosperity through exploiting digital economy.
"Developing a digital economy hinges on trust and safer cyberspace, therefore, at NITDA we embarked on this annual campaign to build trust in our journey to a digital Nigeria", he added.
The summit is in commemoration with the global Cyber-Security Awareness Month. It targets four strata of the society: public organisations, parents and children, youth, and corporate organisations.
The contents are focused on sensitizing Nigerians to stay safe and avoid criminality while online.
The activities lined up for the purpose of this awareness are: October Month Cyber security campaign; Capacity Building on Cyber security for Legislative Officers; Cyber security Sensitization Summit; Nationwide Cyber security Awareness Campaign; and a Webinar Series.
The summit which is expected to run for 4 days will cater for the following sub themes for each day; securing information assets in the digital economy; Cybersecurity Career Opportunities: Midwifing Youth Participation in Cyberspace; Child Online Protection:  Creating a Cyber-secure Home for Children and Parents; and Protecting Your Online Presence while executing your mandate in the Digital Economy Era.
Mr Hakeem Ajijola while presenting a paper on the topic Cyber security response to COVID – 19 pandemic advised that all users be it on private or government online platforms must practice exceptional cyber-hygiene, change passwords; encrypt all data set, monitor and backup websites periodically.
Rev. Sunday Folayan who presented a paper on industry Expectation of Government action on Policy, Strategy and Enforcement opined that it is important to keep records of cyber attacks so that you are fully aware of a situation and how to tackle it.
He called on Government to enforce standards as some Government Agency continues to use yahoo and Gmail. And also for them to encourage all key players to work together to secure information infrastructures
NITDA has said that a secure cyberspace is a criterion to a robust Digital Economy. And when there is a cyber attack Government websites are potential targets. That is why the Computer Emergency Readiness and Response Team (CERRT) acidulously working to forestall that since Cyber security is more about risk management.
Telcos Accelerate Standalone 5G Deployment to Meet COVID-19 Induced Demand- GlobalData
Internet has emerged as a critical lifeline for people and businesses across the world in 2020 as the COVID-19 crisis led to the rise in remote working, virtual schooling, online socializing and at-home digital entertainment, placing an unprecedented burden on the existing communication networks.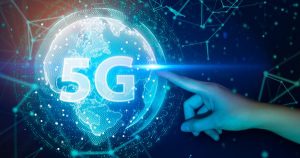 Against this backdrop, telecom companies are using the opportunity to fast-track standalone (SA) 5G deployments by swiftly scaling their existing non-standalone (NSA) 5G assets, says GlobalData, a leading data and analytics company.
Venkata Naveen, senior disruptive tech analyst at GlobalData, commented: "All the 5G rollouts by telecom companies pre-COVID have been NSA deployments with enhanced data-bandwidth and reliable connectivity through the existing 4G network infrastructure. However, COVID-19 has forced them to rapidly shift from NSA 5G networks to standalone 5G to meet the increasing demand."
An analysis of GlobalData's Disruptor Intelligence Center reveals how major telecom companies have fared with SA 5G rollouts in response to COVID-19.
T-Mobile rolled out world's first nationwide SA 5G network in the US. Though the company rolled out 600 MHz 5G networks last year, it was based on the non-standalone architecture.
With the shift to SA 5G, the operator expanded its network coverage to over 250 million population and reduced latency by 40%.
AT&T made its SA 5G network available nationwide in the US, making it the country's second major carrier after T-Mobile to achieve the milestone.
The network is now available to 205 million consumers in 395 regions across the US.
Verizon completed its first trial for end-to-end data transmission successfully over its SA 5G network.
It plans to start shifting mobile traffic from the NSA by the end of 2020 with full commercialization in 2021.
Vodafone launched the UK's first live SA 5G deployment at Coventry University.
The network will initially be used to boost training outcomes of student nurses using virtual reality.
The move comes a year after the operator launched commercial 5G based on non-standalone (NSA) network technology.
In the rest of the world, China Mobile, China Unicom and China Telecom have started upgrading their existing network infrastructure to SA 5G; Ericsson in Europe plans to switch to SA 5G in 2021.
Mr Naveen concluded: "Bandwidth usage per average customer has increased since the COVID-19 outbreak. The need for high-speed Internet connectivity is becoming quintessential now more than ever with an intertwined virtual and physical presence, where demand for remote work, education, healthcare and e-commerce is increasing. The COVID-19 era can be seen as an early beneficiary of the SA 5G, which is essential to unleash the best of 5G. Looking forward, the SA 5G networks have the potential to unveil many direct-to-consumer use cases that have never been possible before."