COVID-19: Nigerians Live Bandwidth Wasting Country
As Nigeria shut down in the age of Coronavirus, online connections are keeping Nigerians in touch with vital institutions and each other.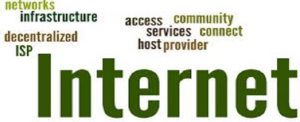 It is safe to say that the health pandemic has forced people for the first time in history to work where they live instead of living where they work.
Broadband is so influential today that it could be regarded as essential commodity.
It also means affordable subscription prices, universal access to connected devices, and population equipped with digital skills are now vital characteristics of a healthy neighborhood, city, state, or country.
Despite its importance, broadband is still far from ubiquitous and affordable.
As a matter of fact, affordable internet service is still a distant dream only the rich and intrepid can afford in Nigeria.
As the lock down persists, it is doubtful if majority of Nigerians can afford to stay connected when they exhaust their internet data.
And with the epileptic power supply, most poor Nigerians would be cut from the rest of the world.
For the economic vulnerable, that will be double jeopardy- not able to work and lack of access to information about the crisis.
That is why government must help people working from home with tokens of free internet, along with other subsidies.
Chris Uwaje, digital expert, said it's ridiculous for wealthy Nigerians and a 7 year old school boy in Nigeria to pay the same rate for the use of Internet.
To him, government should give public free mobile data to students and schools to use for remote learning amid the coronavirus outbreak.
"With 65-68% of Youth population, lack of access and high cost to the Internet retards youth Innovation and educational quality for superior knowledge research and sustainable national development" Uwaje added.
Also, Dayo Adetola, a researcher, said that the pandemic presents opportunity for Nigeria to rejig its educational system.
"Subsidizing broadband internet for students and researchers will have multiplier effects.  Aside from the obvious access to information for study, children and their parents can always be engaged with the educational process through educational web portals that provide an interface to communicate with teachers and administrators, real time access to assignments and grades, and numerous educational resources."  Adetola said.
Nodding in agreement, Uwaje, said the Nigerians live in a Bandwidth wasting country that produces less.
"With the advent of emerging technologies,, lack of internet access to creativity, innovative marketing will increase our consumerism mentality. We need a Bill for this and not just Executive Order" he said.
Why We Issued DPCO Licenses- NITDA
National Information Technology Development Agency (NITDA) has said that it acted in good faith licensing law firms as Data Protection Compliance Organisations (DPCO's).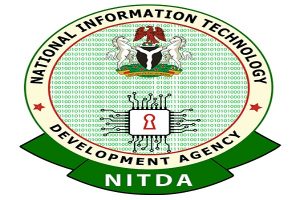 The Agency stated that, Nigeria's model (of responding to global Information Communication and Technology trends) has become subject of intense studies for adoption within and outside Africa.
NITDA, in a statement by Mrs Hadiza Umar, head, corporate affairs and external relations said, it's "attention has been drawn to a social media post made by a concerned legal practitioner on the propriety of NITDA licensing law firms as Data Protection Compliance Organisations (DPCO) to provide data-privacy related services to the public. In his opinion, this stifles the growth of data privacy in Nigeria.
"The right to privacy is a constitutional right guaranteed by section 37 of the Constitution of the Federal Republic of Nigeria, 1999 (as amended).
However, it is legal inaccuracy to equate the right of data privacy or indeed the provision of data privacy-related services, to the right to data protection.
Data protection goes beyond protecting personal data privacy; it also involves the processes, systems and rules to ensure the confidentiality, integrity and availability of data.
The Nigeria Data Protection Regulation (NDPR) does not seek to inhibit, restrict or curtail the rights of the legal practitioner as provided by the Legal Practitioners Act.
The NDPR rather, has opened a new vista of opportunities for lawyers to expand their practice into the area of data protection," the statement reads in part.
The statement added that, "Lawyers have a right to conduct, take part in proceedings and file court and administrative processes relating to the enforcement or defence of the right to privacy.
However, not every lawyer has the competence to conduct and file Annual Data Audit Report as prescribed by Article 4.1(5, 6, 7) of the NDPR.
NITDA licensed law firms understand that they represent the Agency in the drive to entrench compliance and help data holding entities to bridge the historical and systemic gap in data protection compliance in Nigeria.
Unlike the requirements legal practitioners must fulfill before appearing in the courts of law, the criteria for licensing as a DPCO, requires knowledge of data protection compliance and enforcement, which is not part of the residual knowledge of every lawyer.
The opinion of the author that the DPCO scheme lacks precedent is a testimony to the innovation NITDA is bringing to its regulatory mandate.
Network Providers Brace for Over 1.5Bn Network Attacks In 2020
Network operators are out to throw all available resources at adding the requisite capacity to cope with the unprecedented levels of traffic.
This is as the current Coronavirus pandemic forces hundreds of millions of people across the world to work and study from home,
But as operators deploy all hands to the pump in order to guarantee net­work availability, a swathe of cyber criminals are waiting in the ranks to bring their operations crashing to a halt.
Indeed, a recent report by Kasper­sky suggested that there had been as many as 726 million confirmed cyber-attacks since the start of the year, putting 2020 on course to rack up somewhere in the region of 1.5 billion cyber-attacks for the year.
With connectivity now more es­sential to our daily lives than ever be­fore, the potential 'rewards' for cyber criminals have grown exponentially. As next generation connectivity per­vades every aspect of our daily lives – from the way we shop to the way we bank and manage our financial lives – the ramifications of a network outage, or of data theft magnify expo­nentially.
Gone are the days when the big­gest network security issue might have been loss of service or an eaves­dropped private conversation. In our interconnected, digital world, the con­sequences of a security breach are far more significant.
Kaspersky's research suggests that 46 per cent of those people working from home are doing so for the first time.
Covid-19: MainOne, AWALE Partner to Support CIV's Fight Against Pandemic
MainOne, West Africa connectivity and data center provider, has partnered with AWALE, a neutral network operator that provides high speed data transmission capacity via its fiber optic cables installed on the national transport and electricity, to support the Crisis Cell of the Ivoirian Government in its fight against the COVID-19 pandemic.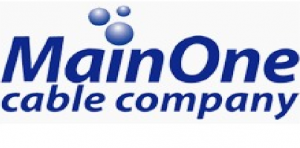 This measure of solidarity will reinforce the emergency deployment plan of the Ministry of Digital Economy and Postal Services of the country.
The joint initiative includes the provision of free connectivity capacity and Internet services to strategic state institutions for a period of three (3) months.
According to both MainOne and AWALE, this is part of their continuous efforts to support Government's response plan to COVID-19. MainOne and AWALE are jointly contributing their broadband connectivity infrastructure and ICT services for the delivery of critical online and real-time public services during this challenging period
With civil lockdown, social distancing and remote work patterns becoming the new-normal in Côte d'Ivoire and globally, MainOne and AWALE are determined to ensure the Ivorian Crisis Committee continues to dispense its socio-economic and public security responsibilities through virtual platforms.
The enhanced connectivity offering provides the Government's Crisis Committee with robust access to real-time information management, whilst seamlessly connecting essential workers across the nation. It is also helping to drive dynamic exchange of scientific findings and access to global knowledge related to control and management of the disease by researchers in Côte d'Ivoire, enabling them to collaborate with colleagues around the world and participate in the global fight against the pandemic.
While speaking on the impetus for the joint COVID-19 intervention, MainOne's Regional Executive Director, West Africa, Kazeem Oladepo, explained that "as an organization committed to enabling the digital economy of West Africa, MainOne is well aware of the impact of the pandemic on public services, infrastructure and businesses, as well as the economic challenges faced by Governments.
"As a premier provider and responsible Ivorian business, we will continue to support the efforts of Governments at every level by providing world-class internet infrastructure and value-added services that reduce cost, drive operational continuity and seamless communication for good governance in Côte d'Ivoire.
"We are proud to partner with AWALE, a subsidiary of the Pan-African Group ERANOVE, who shares our commitment to supporting Government efforts to manage the impact of the COVID-19 pandemic across the sub region."
Expressing similar sentiments, Daniel Sampah, Founder and Managing Director of AWALE, added that "AWALE appreciates the efforts of the Ivorian Sate in deploying an effective response plan to COVID-19 disease.
We are honored to support the CIV's actions by making available to Operators and Internet Service Providers, our carrier-neutral network entirely based on fiber optics. Our partnership with MainOne will enable the provision of quality connectivity infrastructure to the Governments' Crisis Committee and thus minimizes the impact of the COVID-19 on activities in the country."