COVID-19: Pantami Directs NCC, NITDA Other Agencies to Provide Research Grants for Tech Startups
Dr Isa Ali Ibrahim Pantami, minister of Communications and Digital Economy, has directed all agencies under the supervision of the Ministry to provide research grants for promising innovative solutions that will help in the fight against COVID19.
He further directed them to incubate the proposed solutions, Transfer / Deploy solutions to relevant government agencies.
Pantami gave this marching order on Thursday while making his remarks during the Nigeria COVID19 innovation challenge; virtual demo day and prize-giving ceremony organized by the National Information Technology Development Agency (NITDA).
The concern agencies include the National Information Technology Development Agency (NITDA), Nigerian Communications Commission (NCC), Nigerian Communications Satellite Systems, Galaxy Backbone and Nigerian Postal Service (NIPOST).
Dr Pantami said "with COVID19, there is a need to fast-track the implementation of the National Digital Economy Policy and Strategy for a Digital Nigeria, adding that "ICT will play a great role in supporting contact tracing and physical distancing in the war against the virus".
The highlight of the day was the presentation of research grants to the tune of 2.2 Million Naira to 3 promising Nigerian startups who participated in the innovation challenge.
The Minister further directed that half of the fund be invested in translating the proposed ideas into solutions.
Buhari Reappoints Danbatta as  NCC Boss
President Muhammadu Buhari has approved the reappointment of Umar Danbatta as executive vice chairman of the Nigerian Communications Commission (NCC).
Uwa Suleiman, spokesman to Isa Pantami, minister of communications and digital economy, broke the news in a statement on Friday.
He said the reappointment was based on the recommendation of Pantami and in line with the Nigerian communications act of 2003.
Suleiman said Pantami urged the reappointed executive vice chairman to improve on the commission's performance and also ensure compliance with federal government directives.
"In an effort to consolidate the gains made in the telecommunications sector in line with the National Digital Economy Policy and Strategy, President Muhammadu Buhari approved the reappointment of Professor Umar Garba Danbatta as the Executive Vice Chairman, Nigerian Communications Commission," the statement read.
"Professor Danbatta's reappointment was based on the recommendation of the Honourable Minister of Communications and Digital Economy, Dr Isa Ali Ibrahim (Pantami), FNCS, FBCS, FIIM, in line with the Nigerian Communications Act, 2003.
"While wishing Professor Danbatta the best, the Honourable Minister directed him to significantly improve on the overall performance of the Commission as well as ensure that adequate mechanisms are put in place to facilitate the implementation of all policies of Federal Government through the Ministry.
"Furthermore, the Honourable Minister enjoined him to ensure that the interest of telecommunication consumers, Nigerians and investors are adequately protected."
Infracos Begin Roll-Out of Services –NCC
Nigeria Communications Commission (NCC), has said that all is now set for internet broadband infrastructure companies (InfraCos) to roll out services across the country.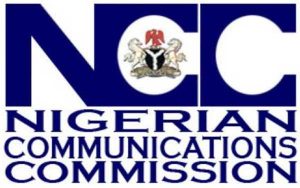 Professor Umar Danbatta, executive vice chairman (EVC), disclosed this while speaking at a virtual conversation on the socio-conomic and political impact of COVID-19 on telecom and ICT sector in Nigeria, organized by the Association of Telecommunication Companies of Nigeria (ATCON).
The EVC stated that the Commission would not rest on its oars until affordable and accessible broadband is available across the country.
"Everything that is needed to be done to kick-start the infrastructure projects in the various zones has been done. And very soon, the  Minister of Communications and Digital Economy, Dr. Isa Pantami, will provide the exact time that these projects will kick-off," Danbatta said.
He added: "It is more important, right from the beginning, that the protection of telecom infrastructure is critical. With the challenges of RoW , no meaningful progress will be made even if we attempt to deploy more infrastructure.
"By the Federal Government's statement as well as what we have seen some state governments do by either sticking to the harmonised price of right of way or by waiving it all together, I think we are making a statement that finally, this country is ready to deploy infrastructure."
He noted that network congestion experienced by Nigerians during the lockdown has exposed the inadequacy for the existing broadband infrastructure.
The EVC commended the network providers for their resilience despite the challenges they faced.
Danbatta said it was time to address the redundancies by rolling out fibre through the infrastructure companies that had already been licensed for the six geopolitical zones of the country.
Gilat Telecom Expands VSAT Services Across Africa
Satellite and fibre-based connectivity solutions provider Gilat Telecom has confirmed its VSAT services are now available in every country in Africa, amid an increasing demand for broadband connectivity across the continent.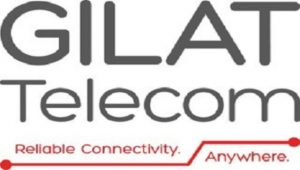 The company has been in operation for 20 years, with a strong base in East Africa. It continues to witness a surge in VSAT adoption, primarily within businesses serving MNOs with cellular backhaul (CBH), financial institutions connecting multiple branches to their headquarters, as well as operators in hospitality and military, and ISPs.
The company says there is a growing need for VSAT services within MNOs with CBH and businesses in the maritime industry, specifically.
As to what is driving demand, executives from Gilat Telecom say rural areas have had little in the way of other connectivity options and generally satellite reliability is much higher than that of fibre, which allows businesses to keep operating without losing customers.
"Backup services and BoD (Bandwidth on Demand) is crucial as well, and many MNOs, financial institutions and ISPs that use VSAT combined with a fibre to ensure a high quality of service," the company adds.
Gilat Telecom asserts that on many occasions VSAT is less expensive than laying fibre or operating a microwave deployment, both CAPEX and OPEX, without mentioning the multiple sites which require pan-Africa communication, and this may replace a fibre MPLS network.
It says, "For a global bank for example, with twenty or more branches in different cities across hundreds of kilometres, deploying a microwave network is almost impossible."
The fibre versus satellite connectivity debate is one the company is quite used to. With so much fibre being laid across the continent, will VSAT still have a role to play in ten years' time?
The company explains: "This has been said since 2005, and indeed many new fibres have been laid, however the VSAT market has increased, mostly because the internet usage trend changes. Today, the single end user is consuming more than five times bandwidth compared to last five years. It's an application evolution with bandwidth and speed key."
With this in mind, Gilat Telecom has invested in its VSAT offering and developed a new self-control portal, designed specifically for the African market.
According to the company, this gives organisations complete control over their networks and full visibility of all their services, including billing, OSS and BSS visible on the same dashboard.
IPTEC has been using Gilat Telecom's VSAT service to provide connectivity to NGOS, ISPs and enterprises across South Sudan.
CEO Kamrul Hasan Sagar said: "We are using various VSAT technologies as a managed service, VNO and more. "
Davor Folkenfolk, Head of Engineering at Gilat Telecom, added: "We use an extensive number of satellite providers which means we can pick the best service for our customers.
"We can then help them to maximise their bandwidth so that connectivity isn't something they have to worry about anymore. Our new VSAT capabilities have been driven by demand and developed with our long-term customers."