COVID-19: Union Bank Unveils 24-Hour Toll-Free Customer Service Line
Union Bank, has introduced a 24-hour toll-free Customer Service Line – 0800 700 7000, as part of proactive efforts to ease banking worries during the ongoing Coronavirus outbreak in Nigeria.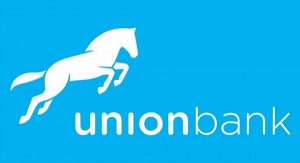 The multi-lingual customer service line, which allows customers to call the Bank's Contact Centre at no cost, was launched on Monday, as part of the bank's efforts to ensure it provides seamless banking services as the country responds to the coronavirus outbreak.
Speaking on the new service, Mrs Lola Cardoso, executive director and head of Retail and Digital Banking for Union Bank said, "While we navigate the new realities brought on by this global pandemic, our goal as a trusted partner to our customers is to ensure that they don't have to worry about banking during this time.
"A toll-free number will allow our customers call us free of charge to resolve any banking issues they may have without worrying about cost. We believe this kind of support is crucial for our customers during this difficult period."
Through Union Bank's robust digital banking channels – UnionOnline, UnionMobile and the USSD code *826#, customers can continue to enjoy uninterrupted banking services round the clock, despite movement restrictions in certain Nigerian states owing to the COVID-19 outbreak.
The introduction of the new toll-free customer service line reaffirms Union Bank's commitment to the provision of simpler, smarter banking services to its teeming customers.
Since the appointment of a new board of directors and executive management team in late 2012, Union Bank has seen a remarkable growth in the banking industry, especially since executing its transformation programme in 2014 aimed to re-establish it as a highly respected provider of quality financial services.
The lender currently offers a variety of banking services to both individual and corporate clients including current, savings and deposit account services, funds transfer, foreign currency domiciliation, loans, overdrafts, equipment leasing and trade finance.
Union Bank also offers its customers convenient electronic banking channels and products including Online Banking, Mobile Banking, Debit Cards, ATMs and POS Systems.
CIBN Recertifies NDIC Academy as Bankers Training Provider
Council of the Chartered Institute of Bankers of Nigeria (CIBN) has recertified the Nigeria Deposit Insurance Corporation (NDIC) Academy as a training service provider for various professionals in the banking industry.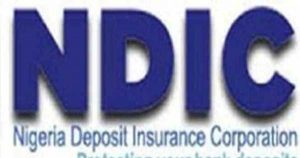 The council also renewed the academy's accreditation for the next three years, effective from June 2020.
Mr. Saubana Ogunpola, head of the five-man CIBN Accreditation Team, said the recertification followed the exemplary performance of the NDIC Academy since it initial accreditation in 2016 and the satisfaction of the stringent conditions for the recertification.
The recertification, according to Mr. Saubana Ogunpola, Head of the five-man CIBN Accreditation Team, followed the exemplary performance of the NDIC Academy since its initial accreditation in 2016 and the satisfaction of the stringent conditions for the recertification.
He noted that there would be periodic monitoring to ensure that quality standards are being adhered to.
Mr Ogunpola commended the NDIC for its consistent efforts toward meeting the high standards for the benefit of the banking industry and the larger economy.
He described the NDIC's readiness to subject itself to the rigors of the Institute's accreditation process as a testimony of its Management's commitment to capacity development for all stakeholders.
In his reaction, Mr. Umaru Ibrahim, managing director/chief executive, NDIC, described the recertification as another milestone in the NDIC efforts to consolidate the position of the Academy as a center of academic excellence in the nation's banking industry and on deposit insurance in Africa.
Mr Ibrahim disclosed that the Academy had so far trained a total of 13,368 participants cutting across the NDIC's workforce.
"It had also trained 135 participants from relevant stakeholders, including the EFCC, Security and Exchange Commission (SEC), Assets Management Company of Nigeria (AMCON), National Pension Commission (PENCOM) and the Nigeria Financial Intelligence Unit (NFIU).
"On the international front, 19 employees from sister deposit insurance agencies in other African countries had benefitted from the expertise of the Academy," the managing director noted.
He stated that the NDIC Academy has been designated to host the African Centre for Studies on Deposit Insurance System (ACSDIS) recently established by the Africa Regional Committee (ARC) of the International Association of Deposit Insurance (IADI).
Mr. Ibrahim reiterated that with the recertification, the NDIC Academy is positioned to fulfill the NDIC's goal of serving as a center of excellence for capacity building on Deposit Insurance Scheme (DIS) for countries in Sub-Saharan Africa.
He added that the NDIC prides itself on establishing the highest standards of professionalism and competency among its staff through the NDIC Academy and other human capital development initiatives, including the Chartered Banker/MBA program at Bangor University, Wales in partnership with the CIBN.
The NDIC boss emphasized that the Corporation places high premium on capacity building and continuous high level training of its staff to achieve the NDIC mandate of deposit guarantee, bank supervision, bank distress resolution and liquidation.
"The ultimate goal would be to enhance depositor protection and public confidence in the nation's banking system," he said.
Deloitte, Heritage Bank, PWC Urge Internal Auditors to Embrace IT to Tackle Fraud
Deloite, Heritage Bank Plc and PricewaterhouseCoopers' (PWC's) have urged internal auditors of banks to adopt the various digital technologies to prevent fraud and annul the adverse impact of Covid-19 on the financial ecosystem.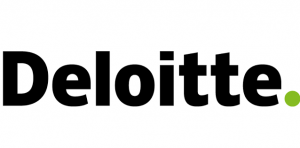 Speaking at the just concluded 47th Quarterly Meeting of the Association of Chief Audit Executives of Banks in Nigeria (ACAEBIN), Ifie Sekibo, the MD/CEO of Heritage Bank, disclosed that for improved banking operations and safer financial system for stakeholders, internal auditors must be dynamic and quick to adopt various digital measures.
Raising the alarming impact of fraudulent activities in the banking sector, Sekibo quoted PricewaterhouseCoopers' (PWC's) Global Economic Crime and Fraud Survey 2020, revealing that that the total cost of cybercrimes is worth an eye-watering $42 billion, which was cash taken straight off companies' bottom line, whilst 13% of those who had experienced  fraud said they had lost $50 million-plus.
Sekibo, who spoke on the theme, "Elevating Internal Audit's Role in the Face of Emerging Risks and Opportunities" organised virtually and hosted by the Heritage Bank, urged, "While it was sufficient for yesterday's auditor to understand regular and routine banking practices such as credit, treasury, etc in his traditional assurance role, for him to be relevant in harnessing the opportunities in today's business world, he must become versed in cybersecurity, artificial intelligence, data analytics, fraud management, regulatory pronouncements, forensics etc and having equipped himself, present balanced, objective audit reports to Executive Management while striking the right balance between the assurance and consulting responsibilities."
In her keynote address, titled, "Elevating Internal Audit Role In The Face Of Emerging Risks and Opportunities," Ibukun Beecroft, Partner Risk Advisory at Deloitte, noted that the banking industry in Nigeria today has adopted various digital measures to keep the business running and delivering services to the customers but there was need for Internal Audit (IA) positioned to provide the required assurance and consulting services in the face of the changes and attendant risk, particularly increased cyber-risks.
Quoting 2018 Financial Stability Report by the Central Bank of Nigeria, she stated that Banks recorded 25,029 confirmed cases of fraud and this resulted in a loss of N2.21 billion. More than 90% of fraud cases in 2018 were perpetrated via technologically driven channels.
"As Internal Auditors, the knowledge of technology would enable us identify gaps in our core banking applications and other applications and provide relevant recommendations to eliminating loopholes that may serve as an avenue for potential fraud.
She, however, advised auditors on the need to focus on advanced technologies and risk management operations as reflected around the Three Lines of Defense (3LOD) churned out by the Institute of Internal Auditors, which create opportunities for IA and its future role.
Beecroft warned that the ever-changing landscape and evolving risks in the banking industry could render the current internal audit plan obsolete.
According to her, internal auditors should reprioritise the audit plan as soon as possible to provide assurance over the most consequential risks while being cognisant of the impact on operations.
"To take advantage of these changes and disruptions, auditors need to rethink their role by adapting to and embracing change, enabling the IA function to become more agile, nimble, and forward-looking, thus driving change through the 3LOD," Beecroft stated.
Yetunde Oladeji, Director Internal Audit Services at PricewaterhouseCoopers Limited (PWC), who spoke on the theme, "Elevating IA's role to meet today's emerging risks," advised that the banking sector should be dynamic, prioritse digitization and flexibible workforce strategies as these would determine its ability to adapt to rapidly changing circumstances to survive and thrive.
ALAT By Wema Bank Upgrades Mobile Banking App
ALAT by Wema Bank, as an innovative financial institution,  has introduced its upgraded mobile app – ALAT 4.0- to enable customers to remain connected to do much more. A unique app that provides seamless access to an array of exciting features serves as a platform where customers can personalise offerings to meet their frequent financial and lifestyle needs.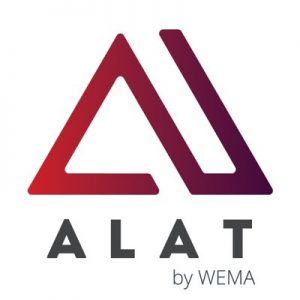 Being a customer-centric financial institution, the upgraded app serves as a one-stop platform that gives customers the option to create unique experiences for themselves; this includes dashboard personalization where customers can decide to hide and unhide their account balance as well as to display the most frequently used feature on their dashboard.
Mr Moruf Oseni, deputy managing director, speaking on the new upgrade expressed his delight, he said "we made a promise earlier this year to improve customer experience by introducing improved unique features to the app. Based on feedback from customers, a lot of effort was put together to ensure we deliver on our promise to ensure this upgrade affords customers a delightful and memorable service experience".
As part of the new features is the card control option which enables customers to put a limit on their spending habit and the reintroduction of the virtual dollar card which gives customers the ability to make international payments irrespective of the currency.
ALAT has also expanded loan offerings to goal based loans, salary-based lending and device loan. Customers can also top up existing loan amounts, make part payment during the loan cycle at any time and liquidate the loan before the end of the loan cycle at any given time.
Oseni further added, "For us, it is imperative that customers have access to a flexible and seamless user experience on our platform. In introducing exciting features to the app, we ensured that major lifestyle and financial needs can be met through ALAT 4.0. As a bank, we will continue to create innovative solutions for our customers and solidify our lead in digital banking"