CRD Seals Fake Courier Companies
The heat is now on illegal courier operators as the Courier Regulatory Department (CRD) of Nipost empowered to regulate activities in the postal and courier sector has stepped up efforts to sanitize the industry and rid it of quacks and illegal operators.
Last week in Benin City, Edo State capital, the operatives of the department swooped on three fake courier companies that run high profile courier business in the ancient Benin Kingdom.
Addressing newsmen after the hunt at the head office in Lagos last Thursday, Simon Emeje, senior assistant postmaster-general and head of CRD disclosed the names of the companies as DDS Courier which he said is owned by Mazik Resources International (Nig) Limited with office located at 145, Murtala Mohammed Way, Benin, DC International Limited which operates at 34, Sakpomba Road, Benin City but has its headquarters in Spain, and So-Good Enterprises, Benin with headquarters in Italy.
Emeje also reiterated that some scrupulous individuals hide in the guise of other corporate names to indulge in illegal courier activities. He said DDS Courier is a non governmental Organisation owned by Malik Resources (Nig) Limited.
Emeje explained that the operation in Benin was successful and that the culprits were arrested put in police custody. According to him, offenders will be brought to Lagos this week to continue the process of prosecution. Also he said pieces of evidence ranging from delivery notes, airway bills, and note books that recorded movement of mails recovered from the fake courier companies showed complicity in the illegal courier business. Also the culprits made confessional statements to the men of the CRD Squad.
It is an offence to do courier business without courier license and Emeje said the Act stipulates that for anybody to do a courier business, he must go through a registration process and can only be given a courier license if the person is qualified . Emeje disclosed that the three fake courier companies operated the business even without application expressing their intent to want to register. Emeje described the development as dangerous. "This is dangerous to the society because if you patronize them without license, when trouble comes they could escape. So it's dangerous to the society. You are sending a precious thing through these fake courier companies and you are not sure they will deliver. When you deal with a company that does not have a government license, you are taking a dangerous position and that is why we go all out to ensure that those who are not licensed should not operate," he elaborated. Emeje explained that the federal government put the CRD in place to ensure that every company that wants to operate must be licensed.
He said the department has recorded reasonable impact if we compare what the situation was like before the department came on board seven years ago and what the industry looks like now. Emeje said that when the department started that there was a very long list of illegal courier companies with their addresses stated clearly and with those addresses, Emeje said they could be located but after sporadic raids and arrests those addresses vanished thereby giving rise to the development of another form of illegal courier business called faceless illegal courier operators or portfolio courier operators. In all he said about 80 percent awareness have been created on the illegal activities of courier companies and advised the public to be weary of the promoters of such activities.
FG Sacked IST Members over Fraud- Ahmed
Mrs Zainab Ahmed, minister of Finance Budget and National Planning, has said the Federal Government sacked some past members of the Investments and Securities Tribunal (IST) as they indulged in corruption.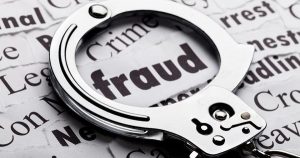 Inaugurating the new members, the minister charged the new members to eschew corruption and be forthright.
Bar. Azi Amos Isaac was appointed as Chairman for a five year term and Bar. Nosa Smart Osemwengie, was re-appointed as member for a second term of four years.
"The problem with the tribunal has been infighting amongst members, lack of industrial harmony and series of complaints bordering on maladministration.
"This has been the bane of the tribunal and a source of embarrassment not only for the Ministry of Finance but for the government in general," Ahmed said.
The new chairman, Azi, assured the finance minister that, "the teething issue of restiveness has been addressed since he assumed duty," adding that, "The place is calm and the staff have become very supportive."
Azi said since 2003, the tribunal has "given judgment in the value of assets worth over N844 billion and that from 2017 to date, they have given decisions in monetary value totalling over N28bn.
"It has not failed in its adjudicatory responsibility.
"It has carried out its assignment with candour and integrity and intends to improve on what has been on ground."
CBN Bans Customer-to-Customer Forex Transfer
Central Bank of Nigeria (CBN) has banned transfer of foreign exchange (forex) from one customer to another.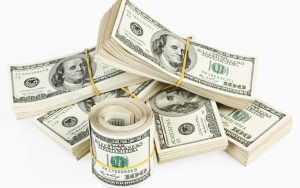 According to the apex bank, forex cash lodgements into domiciliary accounts can only be done by the account owners henceforth.
An internal memo available in the media space explains that the new guidelines are necessary to review the utilisation of inflows into customers domiciliary accounts.
The circular states: "Forex inflows cannot be credited to customers until the legitimacy of funds is established.
"They can have unfettered access by telegraphic transfers up to a limit of $40,000 monthly for payment of medical bills, school fees, subscription to professional bodies subject to existing CBN guidelines.
"Transfers from one customer to another is prohibited. Transfer within related companies is allowed subject to a limit of $50,000 per month."
It recommended that proceeds from non-oil exports should be sold to banks, used for repayment of dollar term loans, and self-utilisation for trade transactions for LC, bills and Form A.
Also oil export proceeds from E&P companies are to be used to pay contractors and service providers employed by the oil companies in addition to the recommended uses for non-oil FX proceeds.
Offshore forex inflows from other Nigerian banks and internal account to forex transfers sourced from offshore inflows are to be used for trade transactions subject to eligibility for E-Form M.
"Upon confirmation of the legitimacy of the inflows, customers can have unfettered access, subject to a maximum of $50,000," the document read.
"Utilisation for trade transactions subject to processing of eligible trade transactions using E-Form M. Payment for services must be backed with demand note from offshore beneficiary and other regulatory documents.
"Related party transfers are allowed to the maximum of the inflow received. The transfer request should be backed by a signed instruction from the account holder." Payment of government fees and levies are also allowed to the maritime, oil and gas, aviation. government parastatals and export processing zones.
UBA Launches 'RED Radio', New Online Entertainment Platform
United Bank for Africa, (UBA Plc), Pan- African financial institution, has continued to lead in innovation with the launch of its dynamic and creative Online Radio channel – RED Radio.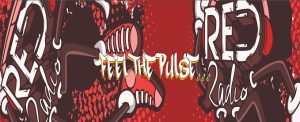 RED Radio, powered by UBA is a lifestyle web platform that has been set up to inform, educate, entertain and to bring to the fore, the best of Africa.
Much like its sister platform, REDTV, RED Radio is expected to showcase the best in lifestyle, entertainment, music, news, comedy and fashion.
Speaking on the launch of RED Radio, Tony O. Elumelu, group chairman of UBA,  applauded the creative initiative, emphasising that UBA is a financial institution always ready to support  creativity and entrepreneurship. The 2020 Time 100 most influential person in the world who has committed USD100 million to empowering young entrepreneurs across Africa said about RED Radio, "Creativity and innovation are a powerful combination and every detail in an art piece is important and meaningful. This applies to growing businesses and budding entrepreneurs. You will encounter challenges, like I did, but each experience is a lesson that brings you closer to your goal. That is the beauty of creativity."
Continuing, Elumelu remarked, "There are many ways to make something beautiful, to make a sound interesting or to bring a story to life. You can define your expression, and today, as UBA's RED Radio launches, I wish Bola Atta and her enterprising team many successes through this beautiful medium of expression."
In appreciation of the support of UBA Group Chairman for the exciting creative initiative, Bola Atta, UBA's group head, Corporate Communications, said 'just like, REDTV which is Africa's leading  online entertainment network, RED Radio is positioned to fast become the foremost online radio platform in Africa'.
Also expressing his delight, UBA's Brand Ambassador and star boy, Wizkid, said, "I am never too busy for my UBA family as he granted an exclusive interview on one of the station's flagship shows 'On the Street' where he spoke extensively about his upcoming album and what his fans should expect from him in the coming weeks.
RED Radio promises to bring rich and engaging content that will keep its audience coming back constantly for vibrant and robust entertainment. Listeners can tune in to www.itsredio.com 24/7.