Cybercriminals Turn to Deepfakes, Target Enterprise Networks
The year 2020 will see a new level of cyber-attacks – fake audio-visuals are forecast to be increasingly used by criminals as a social engineering tactic to extort money from companies and individuals.
This is according to security experts, who warn that deepfakes will transition from being predominantly used to create fake celebrity pornographic videos to the new threat used to sabotage enterprises for financial gains.
Anna Collard, founder and MD of KnowBe4 company Popcorn Training, says deepfakes are spilling beyond the world of celebrity cyber bullying and into company systems.
"Most deepfake technologies use existing media, video or audio typically to train an AI to create a virtual model of the item they want to change. While they can be used for entertainment in applications such as those on phones that swap faces, they can also be used for deception and fraud, to deceive employees into transferring funds or making critical decisions.
"Imagine getting a phone call or voicemail from an executive asking you to transfer money into a bank account. If you believe the person calling is the executive, why would you question the request?" Collard asks.
According to experts, only one social media profile picture is sufficient to create a deepfake video.
Deepfake can also be used for anything from traditional blackmail of politicians, to election influencing through releasing fake videos of candidates, to cyber bullying victims.
According to Forrester's 2020 Predictions, deepfakes alone will cost businesses over a quarter of a billion dollars, as attackers use AI, machine learning and natural language tools to generate fake audio and video designed to deceive employees into releasing company funds.
Jonathan Miles, head of strategic intelligence and security research at Mimecast, says in the same ways as threat actors impersonate e-mail addresses, domains, subdomains, landing pages, Web sites, mobile apps, and social media profiles, deepfakes are emerging as a new threat, targeting enterprises.
"Deepfake attacks, or voice phishing attacks, are an extension of business e-mail compromise (BEC) and have introduced a new dimension to the attacker's arsenal. This methodology is becoming more prevalent as an additional vector used for eliciting fraudulent fund transfers.
"Many people are aware of fake videos of politicians, carefully crafted to convey false messages and statements that call their integrity into question. But with companies becoming more vocal and visible on social media, and CEOs speaking out about purpose-driven brand strategies using videos and images, there is a risk that influential business leaders will provide source material for kicking off possible deepfake attacks," he explains.
According to security firm Trend Micro, deepfake ransomware is among the top ten security trends to watch out for in 2020.
Deepfake audio fraud is a new cyber attack tool, further highlighting how AI can be abused by cyber criminals to make scams harder to detect, often used alongside BEC scams, notes the report.
"For years, email-based scams have been largely perpetrated by fraudsters in West Africa – and we do not expect this to change. We do foresee fraud advancing in 2020, with AI technology being used to create highly believable counterfeits in image, video, or audio format that depict individuals saying or doing things that did not occur.
"The rise of deepfakes raises concern. It inevitably moves from creating fake celebrity pornographic videos to manipulating company employees and procedures."
This was exemplified when a fake, AI-generated voice of an energy firm's CEO was used to defraud the company of $243 000.
Experts also believe newsrooms, journalists in particular, could also become a prime target for deepfake creators.
Preventing deepfakes
According to Reuters, China has introduced a new lawgoverning video and audio content online, banning the publishing and distribution of "fake news" created with technologies such as AI and virtual reality, effective from January 2020.
Google, in partnership with Jigsaw, has released a vast dataset of deepfake videos to help researchers in detecting forgeries. It includes 3 000 AI-generated videos that were made using various publicly available algorithms.
Collard believes as scammers constantly seek new ways of earning trust from their victims, the crime is expected to also be increasingly used as part of online dating scams.
All is Now Set for Nigeria IPv6 Roundtable: Rudman, Adebayo to lead speakers
All is now set for the first virtual meeting on the Internet Protocol version Six (IPv6) on Saturday, June 6, 2020, to be hosted by ITREALMS Online, a multiple international award-winning medium, with specialty on coverage of business of Information and Communication Technology (ICT) sector.
The webinar being hosted in collaboration with DigitalSENSE Africa has confirmed key speakers, including the chairman, IPv6 Council Nigeria, Mr. Muhammed Rudman and Engr. Gbenga Adebayo, chairman of the Association of Licensed Telecommunications Operators of Nigeria (ALTON), who both would be leading discourse on the overall theme: on "Role of Internet Protocol (IP) in 5G vs COVID-19 Debate."
Confirming this, Remmy Nweke, editor-in-chief of ITREALMS Media, said the webinar has been slated in commemoration of the World IPv6 Day, 2020 as part of the media house drive for education and enlightenment under its digital rights series.
According to Nweke, this year's theme would focus on "Role of IP in 5G v COVID-19 Debate" with some subthemes, for the webinar slated for Saturday, June 6, by 10am Universal Time 11am Nigeria time at ITREALMS Zoom Webinar with Meeting ID: 748 9663 7846 and  Password: 3ggKaz.
He recalled that a collaborating organization, DigitalSENSE Africa, has been leading this effort under the aegis of the Nigeria IPv6 Roundtable in commemoration of the World Internet Protocol Version Six (IPv6) Day, celebrated every June 6; to promote the adoption of IPv6 for the products and services as well as create awareness, especially in Nigeria.
He noted that ITREALMS is collaborating with DigitalSENSE Africa, an Internet Corporation for Assigned Names and Numbers (ICANN) accredited At-Large Structure (ALS), which brought IPv6 awareness to Nigeria since 2011.
Nweke also said that this year's virtual event is to sustain the awareness around the IPv6 evolution despite the Coronavirus or COVID-19 pandemic, which trajectory kickoff was occasioned by the depletion of the Internet Protocol version Four (IPv4), over eight years ago.
Equally he revealed that experts have been selected to speak to the theme of this year "Role of IP in 5G v COVID-19 Debate" urging interested public to join in the webinar to know more on the theme.
Some of the confirmed key speakers, he said, include the chairman, IPv6 Council Nigeria, Mr. Muhammed Rudman who would be dwelling on subtheme of "IPv6 Evolution & 5G" and chairman of the Association of Licensed Telecommunications Operators of Nigeria (ALTON), Engr. Gbenga Adebayo, would lead discussion on "ALTON: 5G vs COVID-19."
Agusto Affirms Coronation Merchant Bank's Rating at A+ with Stable Outlook
Coronation Merchant Bank remains one of the top rated merchant Banks in Nigeria as shown by the recently released Rating Report by Agusto&Co , a foremost rating agency in Nigeria.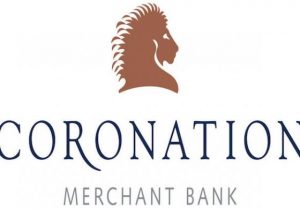 In the Report, Agusto&Co affirmed the A+ rating assigned to the Bank with stable outlook and stated that the rating reflects the Bank's position in the merchant banking space, good capitalisation, good asset quality and good liquidity position.
In preparing the report, the agency took into cognisance the impact of the COVID-19 pandemic, which has led to severe uncertainty surrounding the Nigerian economy. A review of the Bank's financial performance showed that as at 31 December 2019, the Bank's gross loans and advances stood at ₦72.7 billion, representing a year-on-year increase of 33.9%.
As at FYE 2019, the Bank did not record any credit deterioration with the entire credit portfolio classified under stage 1. Core capital grew by 6.3% to ₦33.7 billion as at FYE 2019, more than double the regulatory minimum for merchant banks operating in Nigeria.
As at the same date, the Bank's capital adequacy ratio stood at 19.2% surpassing the 10% regulatory threshold. As at March 2020, Coronation MB had about US$310 million in trade finance lines including a US$40 million trade finance guarantee facility obtained from the International Finance Corporation (IFC).
The Bank's intended five-year bond is also expected to support funding stability. Overall, the rating agency is of the opinion that the Bank is adequately positioned to grow business volumes, albeit moderated by the prevailing economic conditions.
Malicious Mobile Apps Double in Number
The total number of mobile applications identified as malicious in Q1 2020 has doubled compared to Q1 2019.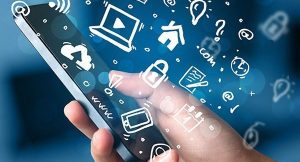 The first quarter also saw a 55% spike in the number of fraudulent mobile transactions and an increase in the number of malware-infected mobile devices.
This is according to a new report released by Secure-D, Upstream's full-stack anti-fraud platform, that covered 31 mobile operators in 20 countries at the beginning of 2020.
In Q1 the security platform detected over 29 000 malicious apps versus just over 14 500 during the same period last year.
Concerningly, the data shows that nine of the top 10 malicious apps in the first quarter of 2020 are, or were at some stage, available on Google Play, meaning they have slipped through security nets.
Six of the top 10 malicious apps fall under the vague description of 'leisure apps" and include apps such as video players and editors, news and magazines, games and social apps.
Geoffrey Cleaves, head of Secure-D at Upstream, says: "With the majority of the world having shifted indoors, there were some darker forces acting to make a profit from the lockdown situation. At Secure-D, we've seen a sharp increase in bad actors publishing leisure apps on the Google Play Store, which trick users into subscribing for premium services."
He says fraudsters tend to target Android handsets because the operating system is easier to work with, with a host of unofficial places to download apps from. In markets such as Brazil, a large percentage of users use prepaid credit to purchase digital services, enabling bad actors to subscribe users to services without their knowledge.
Snaptube, a video downloader app, has proved the most troublesome app to date this year. It has been downloaded more than 40 million times worldwide.
Last year, the Secure-D platform logged 70 million fraudulent transactions through the same app, with more than half of them in Brazil. Despite being reported by Upstream in October last year, the app is still available through many third-party app stores.
"The Secure-D platform has blocked more than 32 million fraudulent transactions relating to Snaptube so far in 2020," says Cleaves.
Fraudulent transactions
In addition, during Q1 2020 Upstream's security platform processed over 326 million mobile transactions and blocked almost 290 million, having identified 89% of total transactions as fraudulent.
The data highlights a significant rise in the number of global transactions blocked as fraudulent, up 55% from the previous year when 186 million were blocked out of the 208 million transactions processed.
In terms of infected devices, Secure-D saw a rise of 7% compared to last year's first quarter. In Q1 2020 11.2 million malware-infected devices were detected, compared to 10.5 million the year before.
"It is unknown at this stage how the COVID-19 pandemic will shape 2020 figures, but the impact is likely to be significant," says Cleaves.