DHL Re-launches Website to Strengthen "ONE DHL" Approach
DHL has relaunched its global web presence www.dhl.com along with 140 DHL country sites. The new website, which is focused on better meeting customer requirements, will offer a more user-friendly access to all logistics and global mail services.
The new DHL.com integrates all DHL business units and ensures that the more than 300,000 daily visitors find their way to the resources they need. The site also includes local and global career opportunities, provides material for journalists and delivers comprehensive information about the Group Deutsche Post DHL. The relaunch of the global presence and all country websites covers some 80,000 web pages which services 40 different languages.
Christof Ehrhart, executive vice president, Corporate Communications, Deutsche Post DHL said that "the new DHL.com provides an easy access to all services offered by DHL globally and places real needs of DHL customers who visit us online in focus. The website is another step on the way towards making our services and products easier to use and further simplifies the process of getting in touch with the right person."
The new DHL.com website is implemented to strengthen the "ONE DHL" approach as featured in the Group's Strategy 2015 and actively supports DHL's brand values by offering proactive solutions, personal commitment and local strength worldwide. The new website represents a key marketing, sales and communication channel for DHL and its customers. DHL had more than 110 million visits on its websites in 2009 and these numbers are increasing steadily.
DHL also started a completely new website with insights into the DHL brand: DHL-brandworld.com.
As part of the relaunch activities, DHL also started a completely new website with insights into the DHL brand: www.DHL-brandworld.com. The website allows a glimpse behind the scenes of one of the leading brands in logistics and offers both information and entertainment. The mission of DHL, its brand values and customer success stories are part of the website as well as news about worldwide advertising, marketing campaigns, its partnership with Formula 1, Fashion Week, Leipzig Gewandhaus Orchestra and others. DHL invites the user to participate in special digital events such as following experts from Formula 1 via Twitter or playing virtual games.
The DHL Brand World builds a platform of interactive brand experience. Wolfgang Giehl, senior vice president, Corporate Brand Marketing at Deutsche Post DHL, said "We enter into a new area in brand communication beside the classical media. With the new DHL Brand World, the user can feel the heartbeat and the passion of the DHL brand."
FG Sacked IST Members over Fraud- Ahmed
Mrs Zainab Ahmed, minister of Finance Budget and National Planning, has said the Federal Government sacked some past members of the Investments and Securities Tribunal (IST) as they indulged in corruption.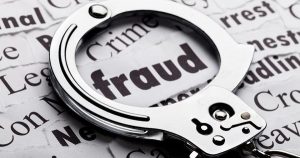 Inaugurating the new members, the minister charged the new members to eschew corruption and be forthright.
Bar. Azi Amos Isaac was appointed as Chairman for a five year term and Bar. Nosa Smart Osemwengie, was re-appointed as member for a second term of four years.
"The problem with the tribunal has been infighting amongst members, lack of industrial harmony and series of complaints bordering on maladministration.
"This has been the bane of the tribunal and a source of embarrassment not only for the Ministry of Finance but for the government in general," Ahmed said.
The new chairman, Azi, assured the finance minister that, "the teething issue of restiveness has been addressed since he assumed duty," adding that, "The place is calm and the staff have become very supportive."
Azi said since 2003, the tribunal has "given judgment in the value of assets worth over N844 billion and that from 2017 to date, they have given decisions in monetary value totalling over N28bn.
"It has not failed in its adjudicatory responsibility.
"It has carried out its assignment with candour and integrity and intends to improve on what has been on ground."
CBN Bans Customer-to-Customer Forex Transfer
Central Bank of Nigeria (CBN) has banned transfer of foreign exchange (forex) from one customer to another.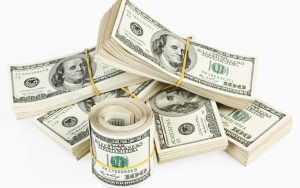 According to the apex bank, forex cash lodgements into domiciliary accounts can only be done by the account owners henceforth.
An internal memo available in the media space explains that the new guidelines are necessary to review the utilisation of inflows into customers domiciliary accounts.
The circular states: "Forex inflows cannot be credited to customers until the legitimacy of funds is established.
"They can have unfettered access by telegraphic transfers up to a limit of $40,000 monthly for payment of medical bills, school fees, subscription to professional bodies subject to existing CBN guidelines.
"Transfers from one customer to another is prohibited. Transfer within related companies is allowed subject to a limit of $50,000 per month."
It recommended that proceeds from non-oil exports should be sold to banks, used for repayment of dollar term loans, and self-utilisation for trade transactions for LC, bills and Form A.
Also oil export proceeds from E&P companies are to be used to pay contractors and service providers employed by the oil companies in addition to the recommended uses for non-oil FX proceeds.
Offshore forex inflows from other Nigerian banks and internal account to forex transfers sourced from offshore inflows are to be used for trade transactions subject to eligibility for E-Form M.
"Upon confirmation of the legitimacy of the inflows, customers can have unfettered access, subject to a maximum of $50,000," the document read.
"Utilisation for trade transactions subject to processing of eligible trade transactions using E-Form M. Payment for services must be backed with demand note from offshore beneficiary and other regulatory documents.
"Related party transfers are allowed to the maximum of the inflow received. The transfer request should be backed by a signed instruction from the account holder." Payment of government fees and levies are also allowed to the maritime, oil and gas, aviation. government parastatals and export processing zones.
UBA Launches 'RED Radio', New Online Entertainment Platform
United Bank for Africa, (UBA Plc), Pan- African financial institution, has continued to lead in innovation with the launch of its dynamic and creative Online Radio channel – RED Radio.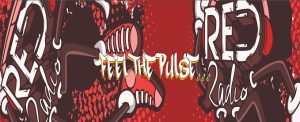 RED Radio, powered by UBA is a lifestyle web platform that has been set up to inform, educate, entertain and to bring to the fore, the best of Africa.
Much like its sister platform, REDTV, RED Radio is expected to showcase the best in lifestyle, entertainment, music, news, comedy and fashion.
Speaking on the launch of RED Radio, Tony O. Elumelu, group chairman of UBA,  applauded the creative initiative, emphasising that UBA is a financial institution always ready to support  creativity and entrepreneurship. The 2020 Time 100 most influential person in the world who has committed USD100 million to empowering young entrepreneurs across Africa said about RED Radio, "Creativity and innovation are a powerful combination and every detail in an art piece is important and meaningful. This applies to growing businesses and budding entrepreneurs. You will encounter challenges, like I did, but each experience is a lesson that brings you closer to your goal. That is the beauty of creativity."
Continuing, Elumelu remarked, "There are many ways to make something beautiful, to make a sound interesting or to bring a story to life. You can define your expression, and today, as UBA's RED Radio launches, I wish Bola Atta and her enterprising team many successes through this beautiful medium of expression."
In appreciation of the support of UBA Group Chairman for the exciting creative initiative, Bola Atta, UBA's group head, Corporate Communications, said 'just like, REDTV which is Africa's leading  online entertainment network, RED Radio is positioned to fast become the foremost online radio platform in Africa'.
Also expressing his delight, UBA's Brand Ambassador and star boy, Wizkid, said, "I am never too busy for my UBA family as he granted an exclusive interview on one of the station's flagship shows 'On the Street' where he spoke extensively about his upcoming album and what his fans should expect from him in the coming weeks.
RED Radio promises to bring rich and engaging content that will keep its audience coming back constantly for vibrant and robust entertainment. Listeners can tune in to www.itsredio.com 24/7.